about
We are Akila and Patrick. Our minds (and waistlines) expand as we travel, cook, and eat our way around the world with our two dogs.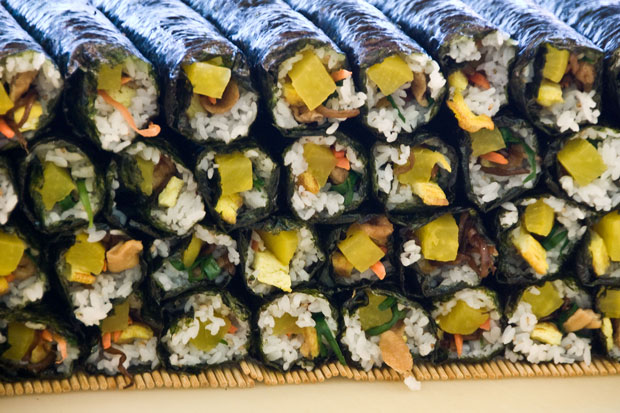 the transnational fast food theorem
The deliciousness of chain restaurants is inversely related to the distance from its home location. South Korea was our proof.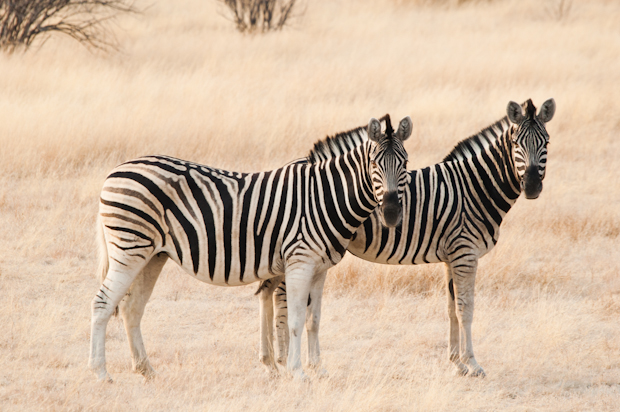 down by the watering hole
The ups and downs of finding wildlife at Etosha's watering holes.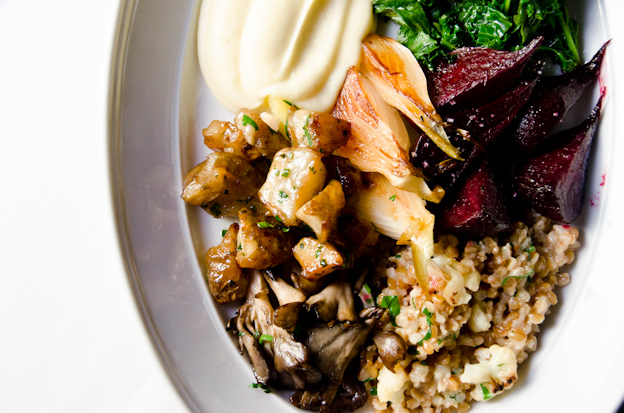 fig charleston
One of the best meals we have had in the last year.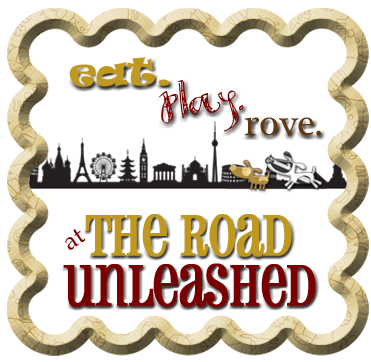 Five Random Links from our Blogroll :

Brooke vs. the World
Green Around the Globe
Kalyn's Kitchen
Anthony Bourdain's Blog
David Lebovitz
Welcome to The Road Forks !
What We're About
We are two travelers who are cooking and eating our way around the world.  On this site, you will find stories of unique places , delicious foods , less than thrilling destinations , and sub-standard restaurants across the globe.  Our wanderings inspire our home cooking so you will also find recipes like granola infused with Hawaiian flavors or earthy Tuscan pasta with porcinis .  In the Off the Road section, you might find ramblings on writing , cooking, travel , and any other tidbits that my brain churns up.
Who We Are

I am Akila , a just-turned-30-year-old who once at a party, where I began the evening discussing cheesecake with one person and ended by proclaiming the best fast food french fry as Arby's Curly Fries to another, was asked by a federal judge whether I "talk about anything other than food."  In fact, I do: I also talk about travel, dogs (especially my own), Lost, literature, and legal miscellanea that puts most people to sleep.  On our site, I am the writer, head cook, food photographer, and compulsive travel planner.

Patrick is chief web designer and developer, grill-master, travel photographer, beer brewer, sous chef, and master dish washer.  He is the Chandler to my Monica.  He is the quiet one but when things are going badly, he has the uncanny ability to diffuse any situation with laughter.  I think he's pretty neat.
Chewy is our sweet baby boy.  He has a bottomless stomach and is world-renowned for his kisses and unparalleled pinata breaking skills.

Abby is our free spirit who breaks our heart with her wide grin as she runs furiously across fields.  She spends her days sunning on the couch, barking at neighbor dogs, and begging for head scratches.
No matter how much Patrick and I love to travel, our feet always head back home to our babies.  (And, starting in July 2010, the pups are coming with us for a year abroad on the Continent!)
Contact Us

I love hearing from y'all so, as we say in the South, don't be shy.  It's the second-best part of writing this blog (the first-best is getting to eat all the stuff that we cook up). We are a bit too technologically plugged in, if such a thing is possible.  Your best shot at getting hold of me are at:
Comments on our posts :  I do my darndest to respond to every comment within 3 days and preferably within 24 hours.
Email : theroadforks [at] gmail [dot] com: I am a little slower on e-mail but try my best to get back to you within a week.
Twitter : @theroadforks
Facebook : The Road Forks fan page
Advertising/PR
If you are interested in advertising or sponsorships with The Road Forks, check our Advertising page for pricing and options.
Find Us Elsewhere
11/22/10, A Week in the Life Of , at The Professional Hobo
11/20/10, Meet the Nomads , at FlipNomad
11/19/10, The Lucky 13 Questions , at Go See Write
9/19/10, Interview , at Travel + Tea
9/18/10, Round The World Q&A, at Travelated
8/30/10, Why Link Exchanges Are Like Mosquitoes , at Problogger
8/2/10, The Vegetarian Backpacker , at Nomadic Matt
7/8/10, Iglucruise Award for Highly Recommended Foodie Travel Sites
7/6/10, The Perfect Vista: Breathtaking , second place winner in Grantourismo and HomeAway UK June Blogging Competition
6/17/10, 24 Hours on Magnetic Island , at Do It While You're Young
5/15/10, Contributed to Foodie Travel Secrets E-Book , at Tripbase
5/1/10, On the Bamboo Train , first place winner in Grantourismo and HomeAway UK April Blogging Competition
2/18/10, Travel Blog Sites Featured Site , "They write about food and travel and they really know what they're talking about . . . . " and a Top 100 Travel Blog Site
1/18/10, Should You Adapt When You Travel? , at Almost Fearless
10/27/09, Monsoon Sweets , at Sharing Travel Experiences
10/6/09, Ranthambore National Preserve, A Tiger Haven , at The Planet D
9/17/09, Contributed to Overcoming the 7 Major Obstacles to Traveling Around the World E-book by FoxNomad
2009-2010, Lonely Planet Featured Publisher
2009-2010, food photography featured at Tastespotting , Foodgawker , Photograzing , and FoodPhotoBlog