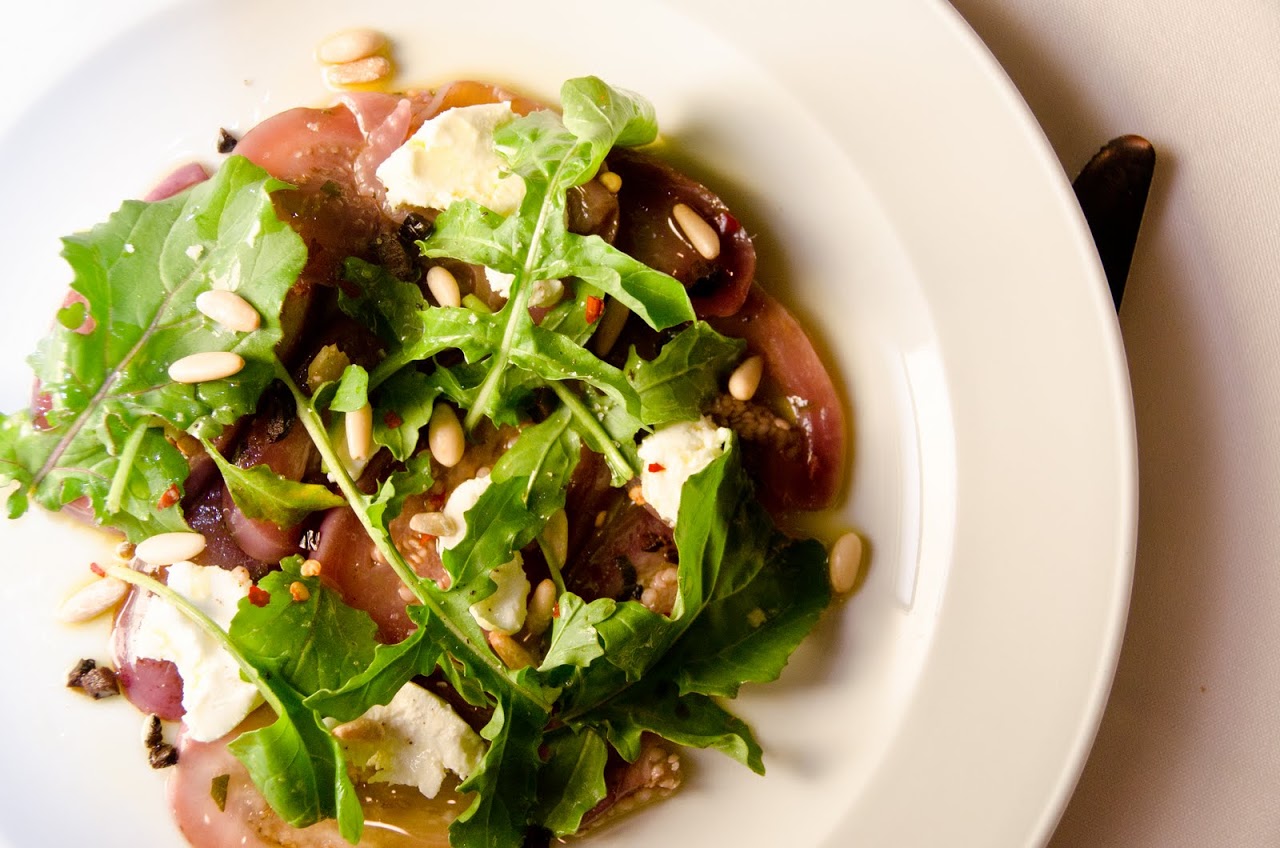 Tomato, goat cheese, and pine nut salad
No point in burying the lede here.  I can tell you about FIG Charleston in three words: Eat here now.  Forget about the price --- yes, it's pricy --- or that you need to make reservations at least a week in advance for even a Wednesday night.  Go there.  Eat there.  And believe in what FIG stands for: Food is Good.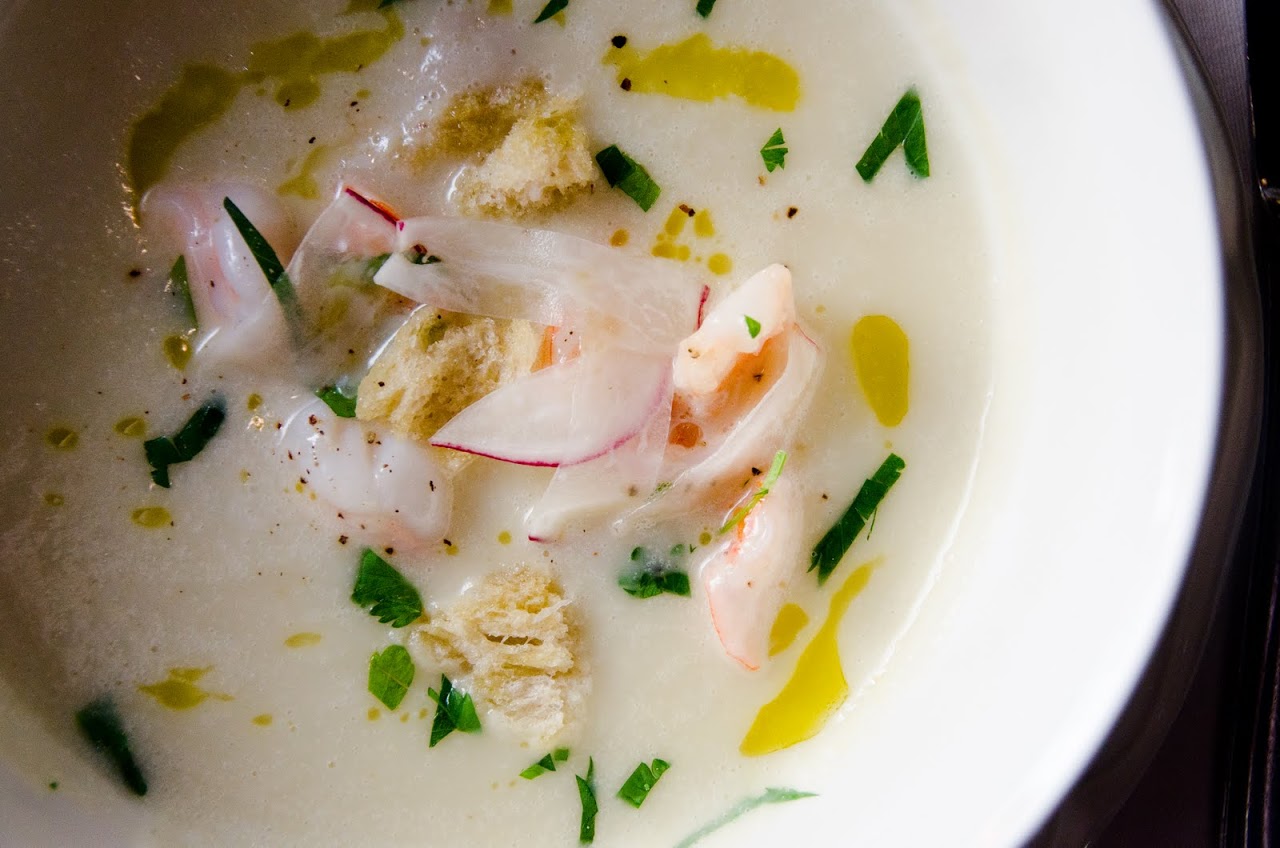 Lobster bisque with basil oil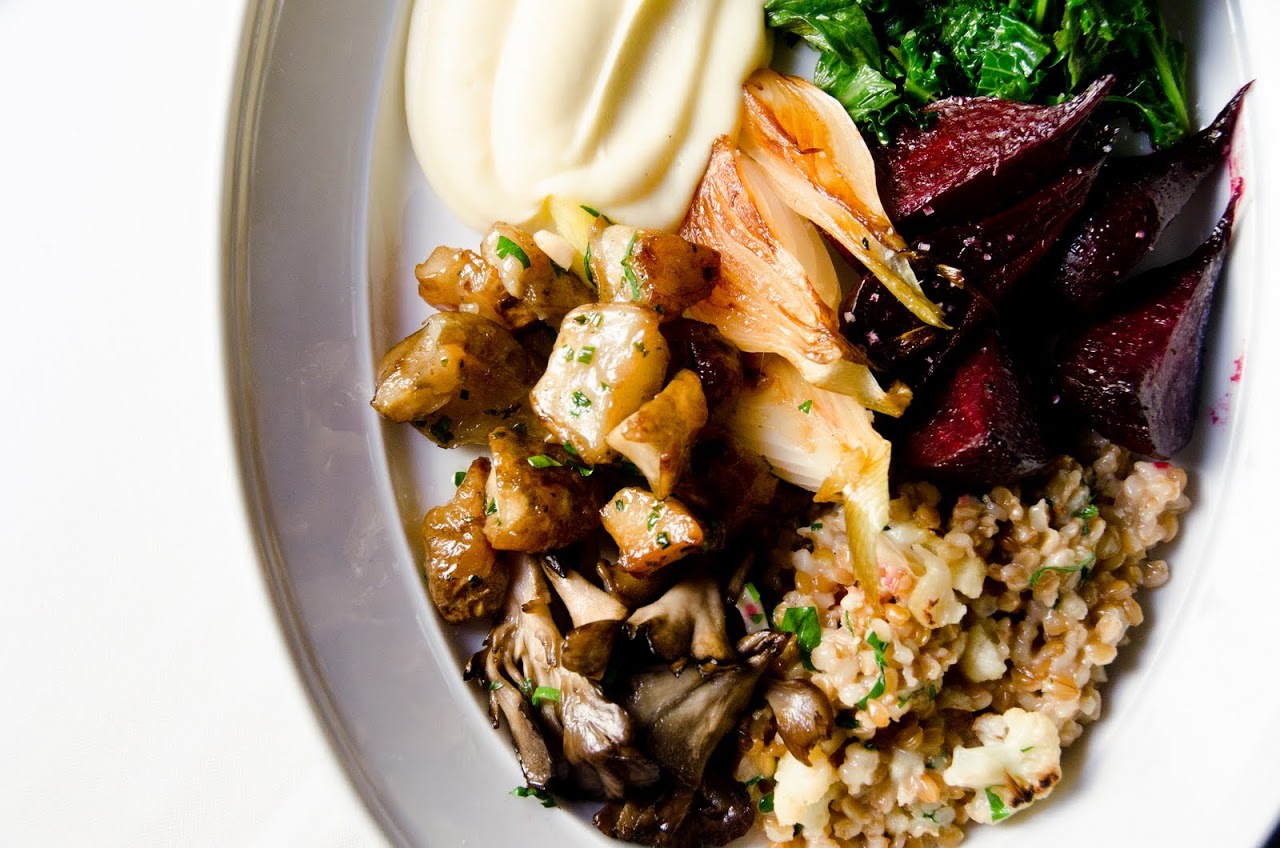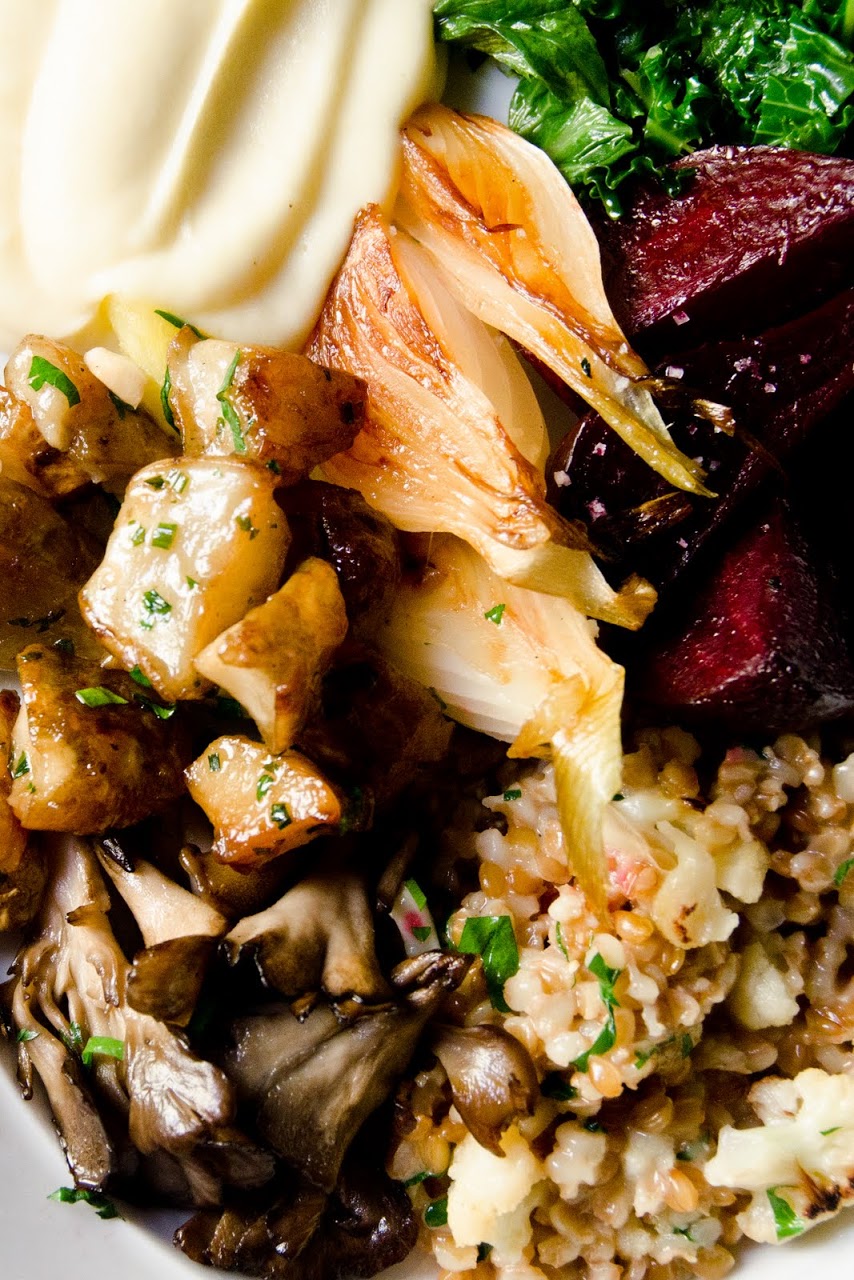 Vegetable plate with mashed potatoes, kale, roasted beets, farro with cauliflower, caramelized onions, the BEST sunchokes EVER, and maitake mushrooms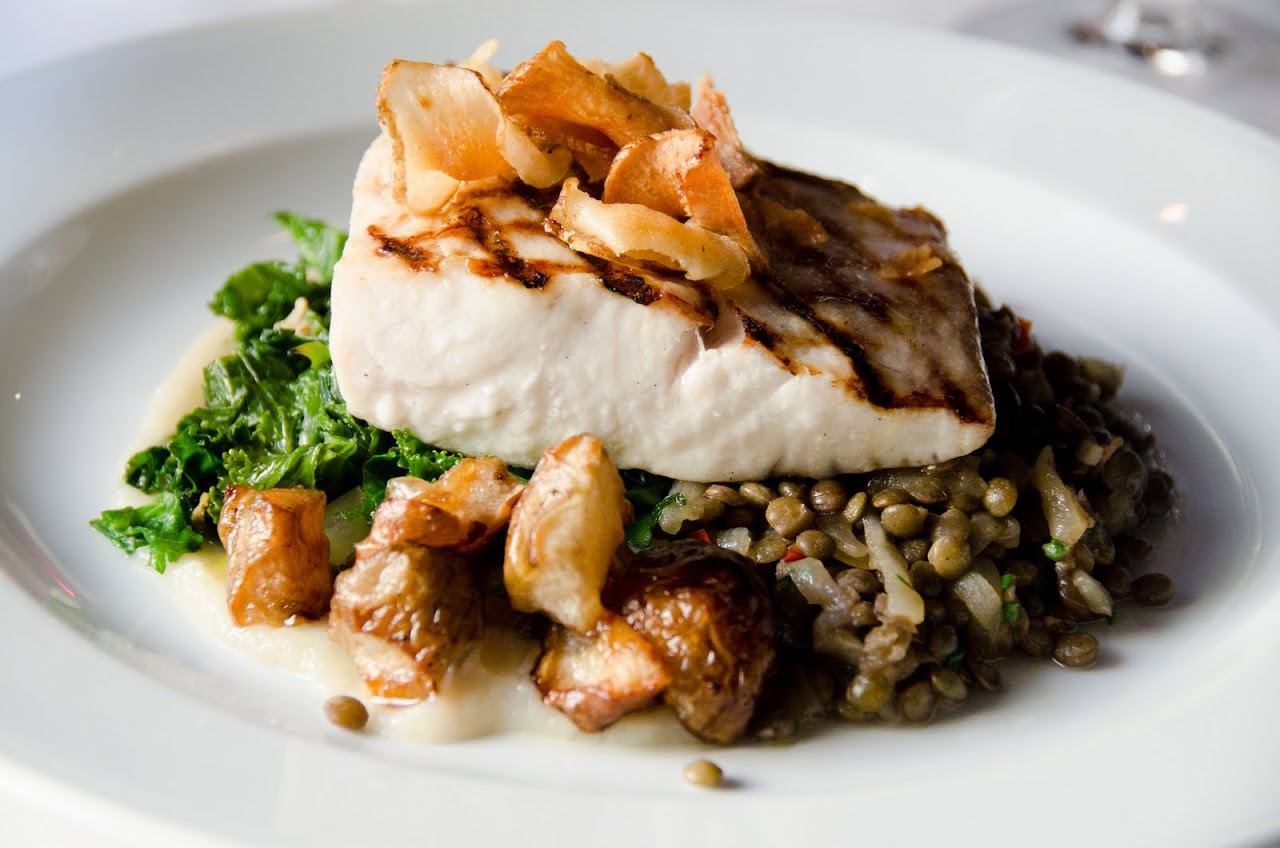 Grilled abacor jack with beluga lentils, roasted sunchokes, and kale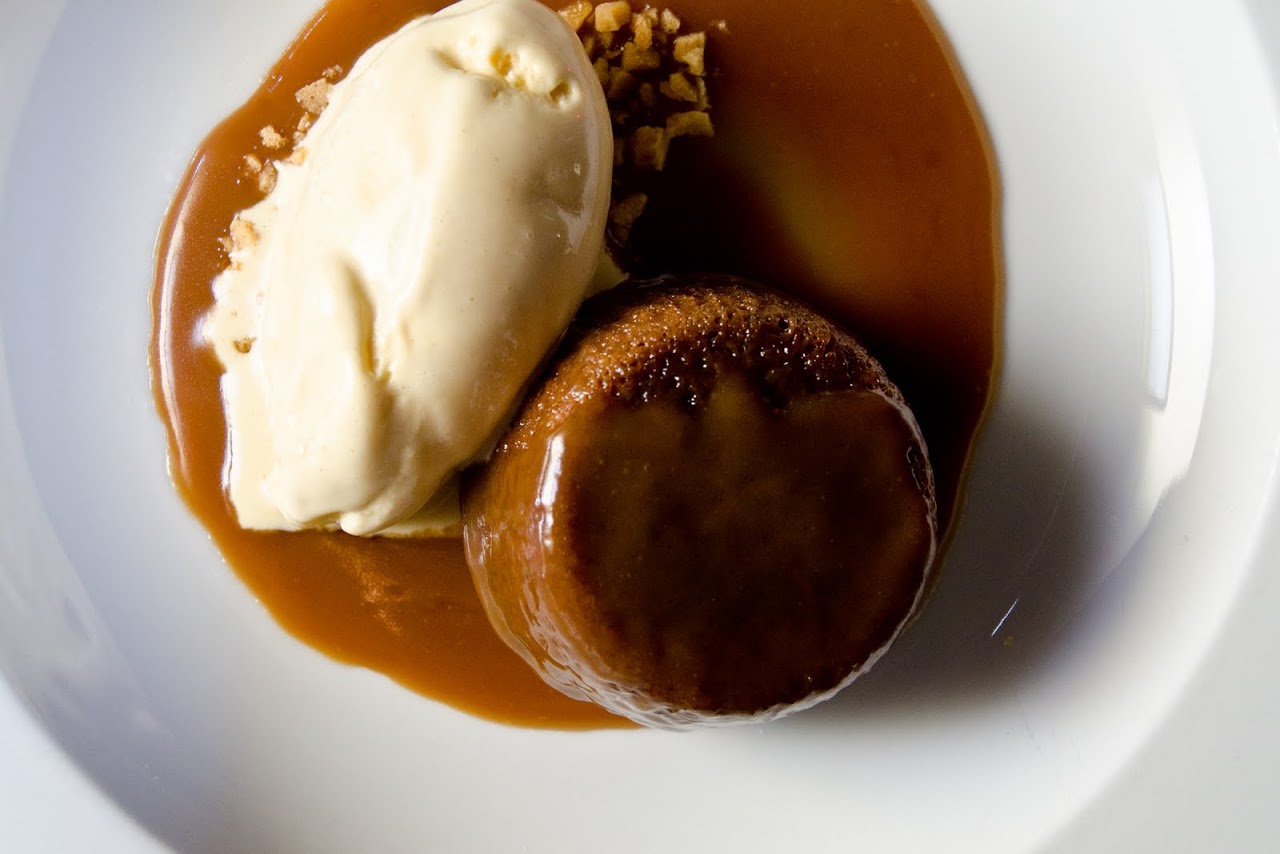 Sticky toffee pudding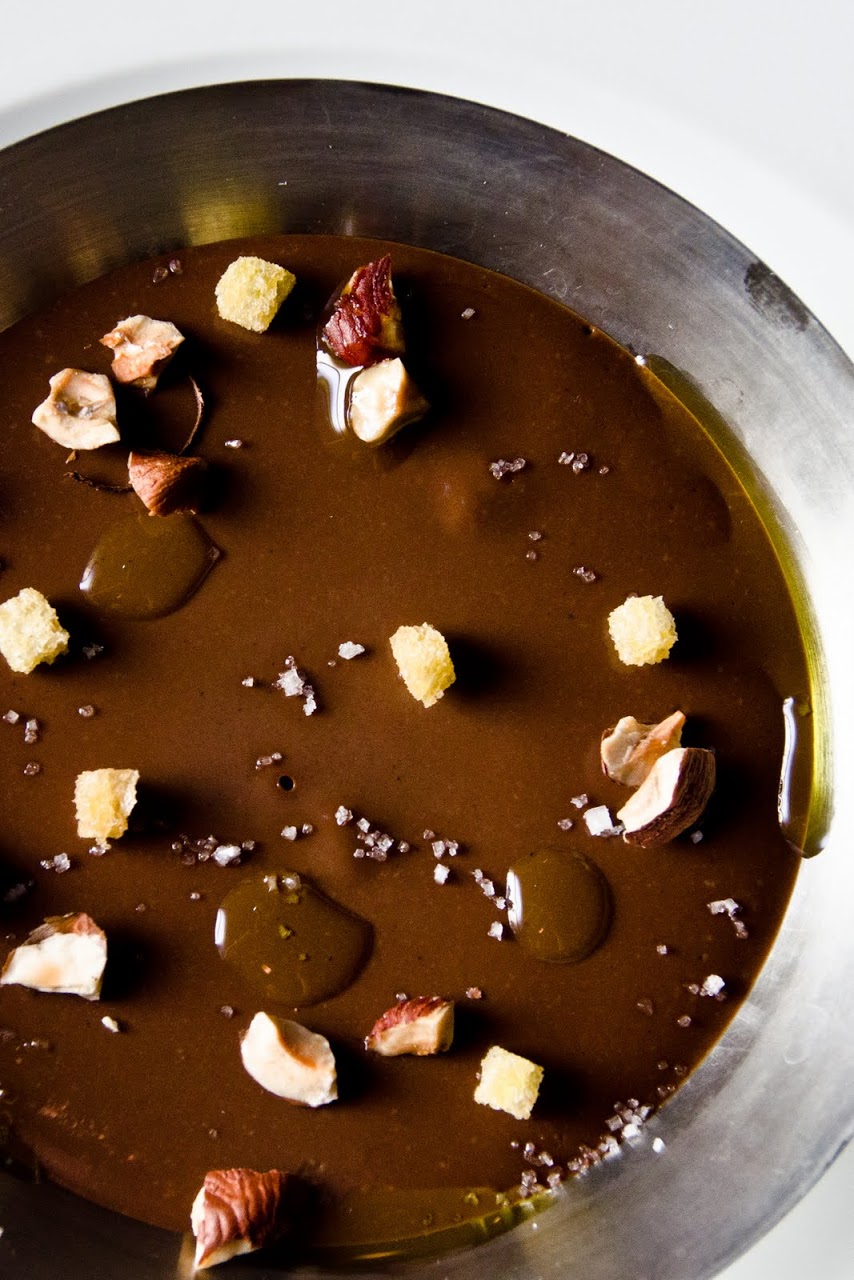 Chocolate budino with sea salt, crouton, and olive oil
Are you still here?  Shouldn't you be booking the next flight to Charleston?  And making a reservation at FIG?  When you do, drool, eat, and then send me pictures so I can drool some more.
Details:
FIG Charleston
232 Meeting Street
Charleston SC
(843) 805-5900