about
We are Akila and Patrick. Our minds (and waistlines) expand as we travel, cook, and eat our way around the world with our two dogs.
Our travels inspire our cooking. Join our feast around the world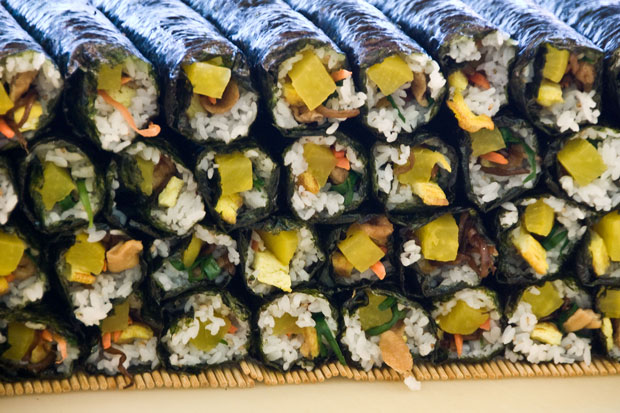 the transnational fast food theorem
The deliciousness of chain restaurants is inversely related to the distance from its home location. South Korea was our proof.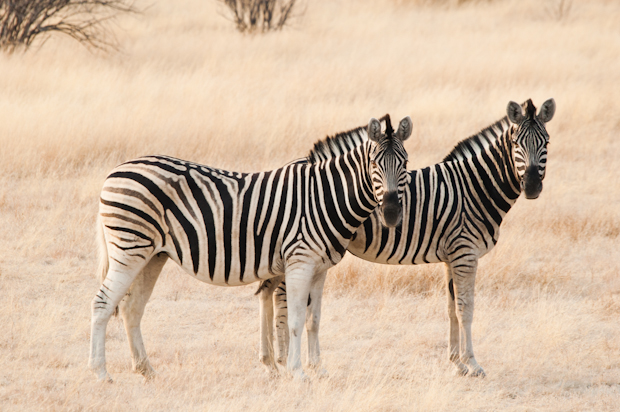 down by the watering hole
The ups and downs of finding wildlife at Etosha's watering holes.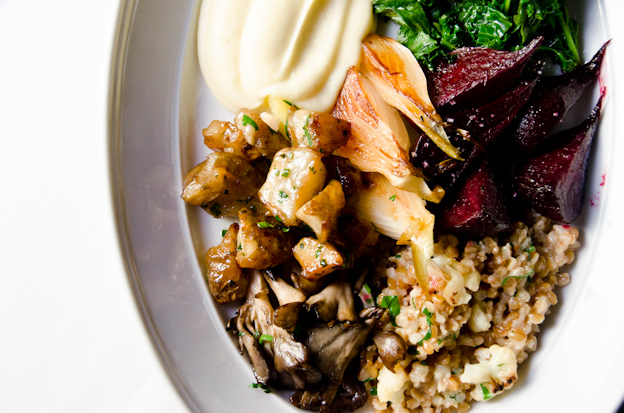 fig charleston
One of the best meals we have had in the last year.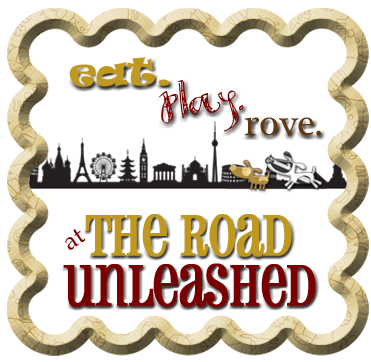 Five Random Links from our Blogroll :

Parla Food
Almost Fearless
Dorie Greenspan
Backpacking Matt
The Planet D
December 24, 2009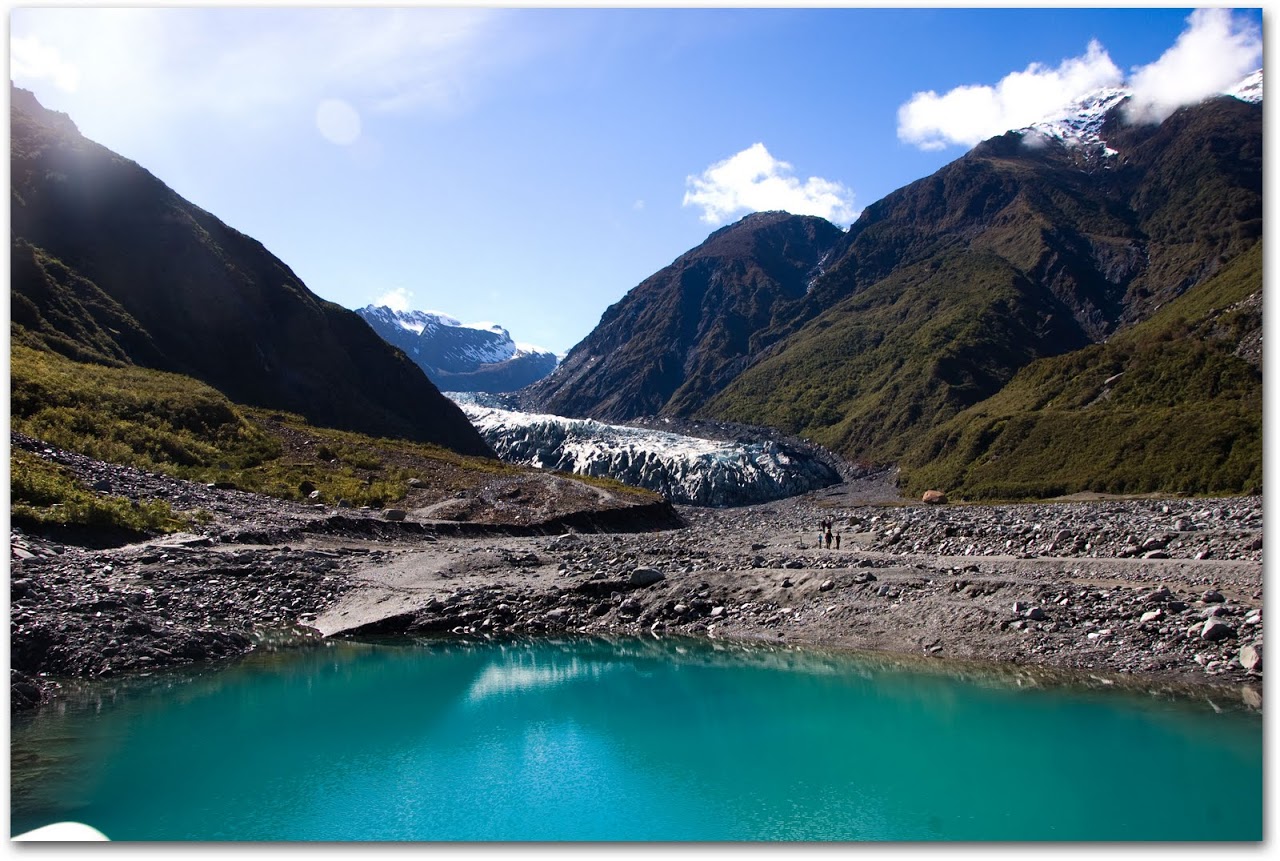 Turquoise blue lake in front of Fox Glacier
I hate the cold.  My toes despise being shut away in woolen socks and heavy shoes, I feel bulky and overstuffed in sweaters and scarves, and my always-cool hands freeze through the winter.  But, I do love the holidays and the contrast of warm melting food with the cool crisp air.
Ice on the glacier
When we first began discussing hiking Fox Glacier, my worry was not whether I would be able to physically endure hiking for eight hours up steep ice and across a mountain, but whether I would be warm enough to last the day.  It turns out that climbing up a glacier is pretty hard work; I was not only warm but hot and began shedding layers of thermal sweaters as we hiked.  We started by trudging 900 steps from the bottom of the glacier to the point where the ice crawled down the mountainside.  There, we strapped our heavy hiking boots to crampons, a fancy word for metal spikes hooked to straps which could double as a medieval torture device.
Hiking Fox Glacier
At the beginning, we walked on steps carved into the ice every day with pickaxes by the ultra-fit folks at Fox Glacier Guides.  Then, we went off the beaten path following our guides Jenny and Jerm who sprayed ice chips behind them  as they notched small footholds for our feet to cling in the slippery ice.
Steps on Fox Glacier; pickaxe

The scenery, ever varying, ever beautiful, was like nothing we had ever seen before.  Every guidebook lists Fox and Franz Josef glaciers as a "must see" and they are --- we felt like insignificant insects in the columns and hills of ice that twirled and whirled around us.  As we went into each gully and crevice, we felt like we could chance upon Superman's Fortress of Solitude at any moment.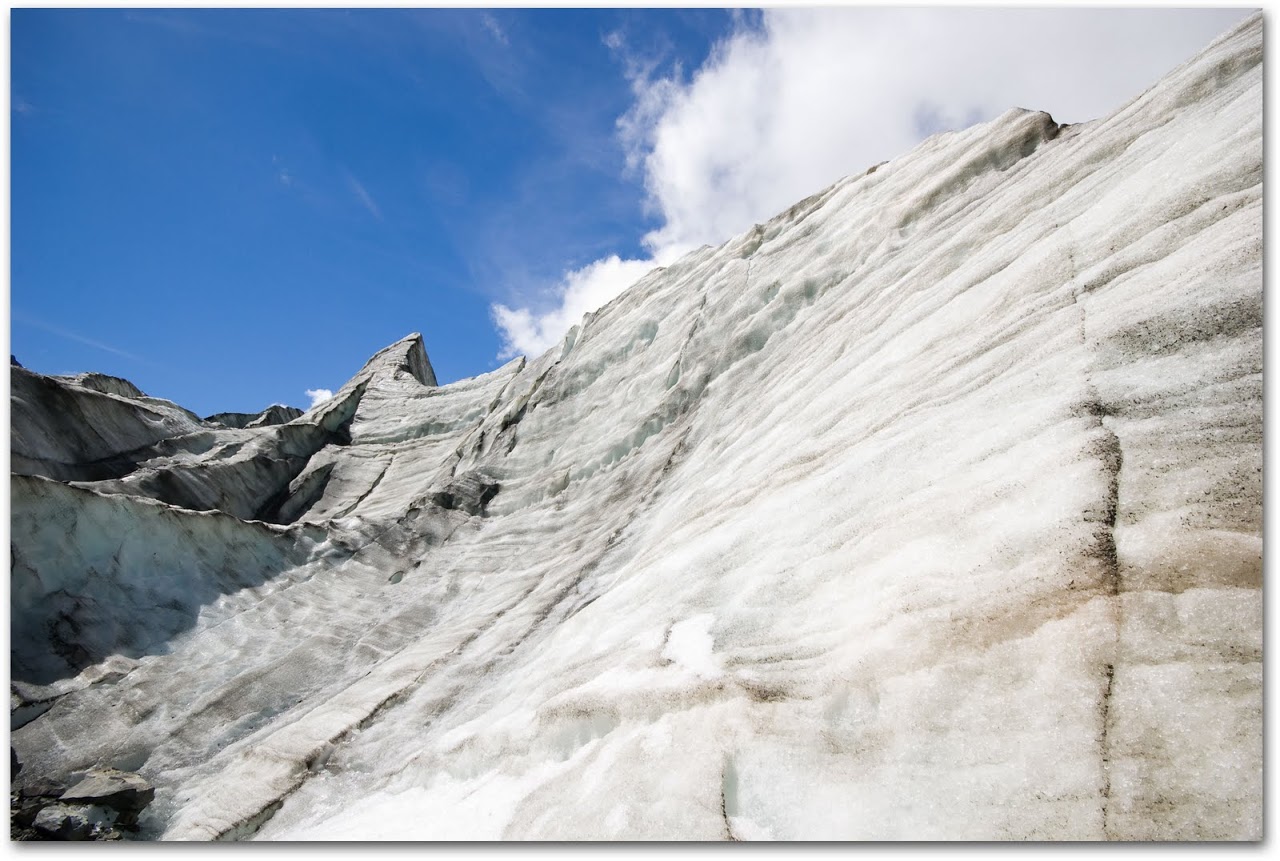 Ice cliff
It was about two o'clock when we started thinking about chocolate.  I blame the cold and the white fluffy clouds that look like marshmallows and the pit in my stomach developing from constantly climbing up and down ice.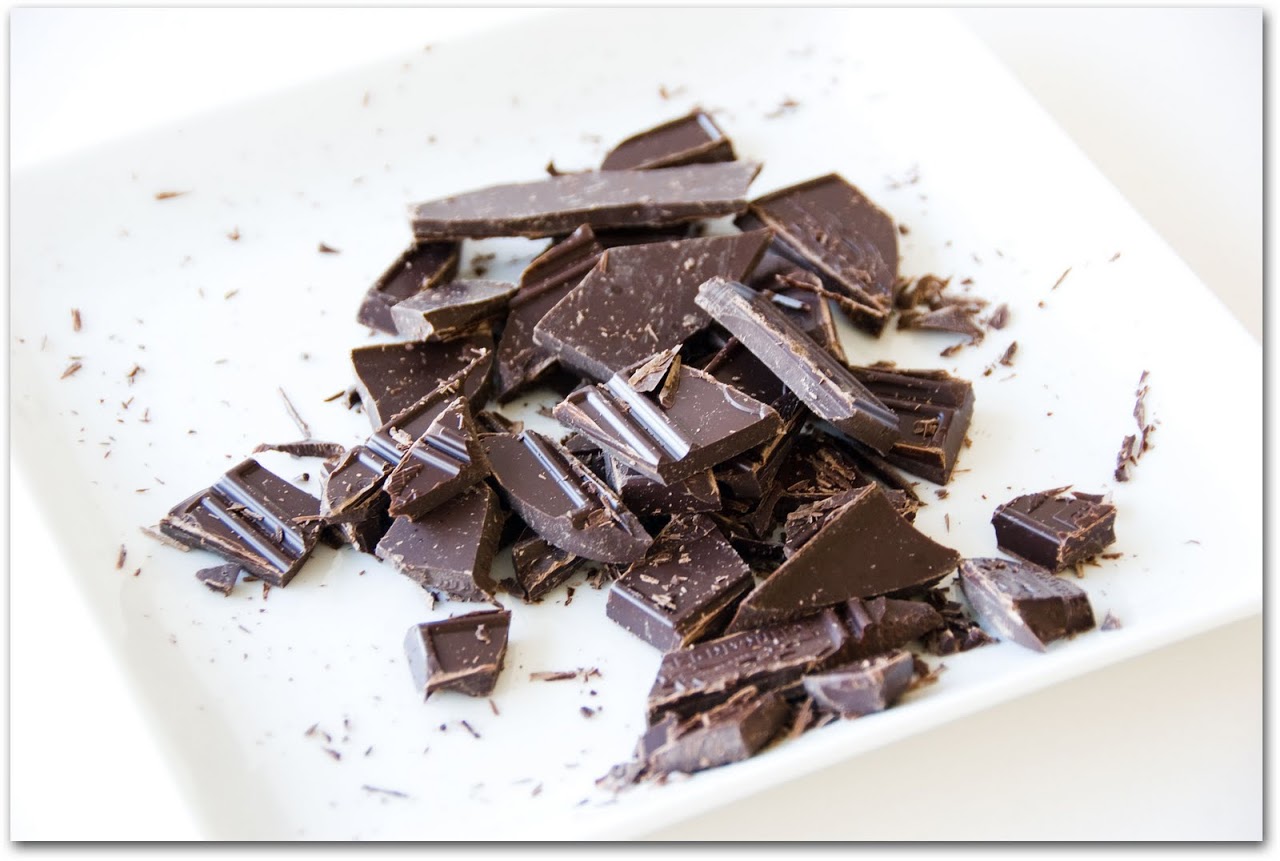 Bittersweet chocolate
It wasn't just any chocolate we were craving --- though I wouldn't have said no to a Snickers bar right then --- it was thick, luscious, creamy chocolate with a hint of cinnamon and chili pepper that would warm my throat and my stomach.
Blue peaking out from the ice
Don't get me wrong.  We were still in awe, amazed by the incredible alienness of the place and the way the blues fled across the white of the ice and the gray of the dust that coated the ice crystals.  But, we also wanted chocolate in our bellies.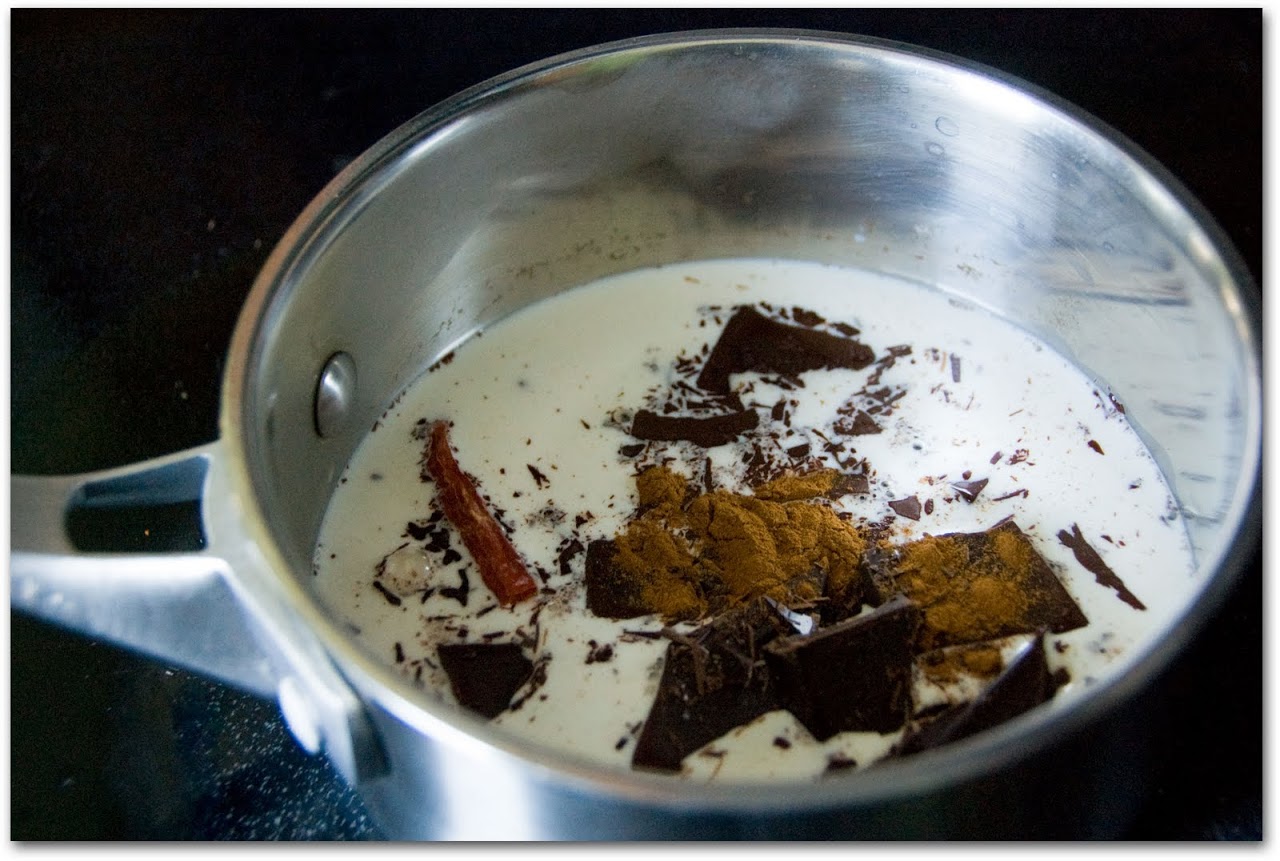 Chocolate simmering with cinnamon and chilies
That, of course, led to a discussion of our favorite foods and after several mentioned that they wanted pizza or chocolate or a steak sandwich or whatever, I said that I wished I could have a plate of homemade pasta with lemon braised baby artichokes with slow roasted tomatoes and bufala mozzarella on the side.  I think the people we were hiking with thought I was weird.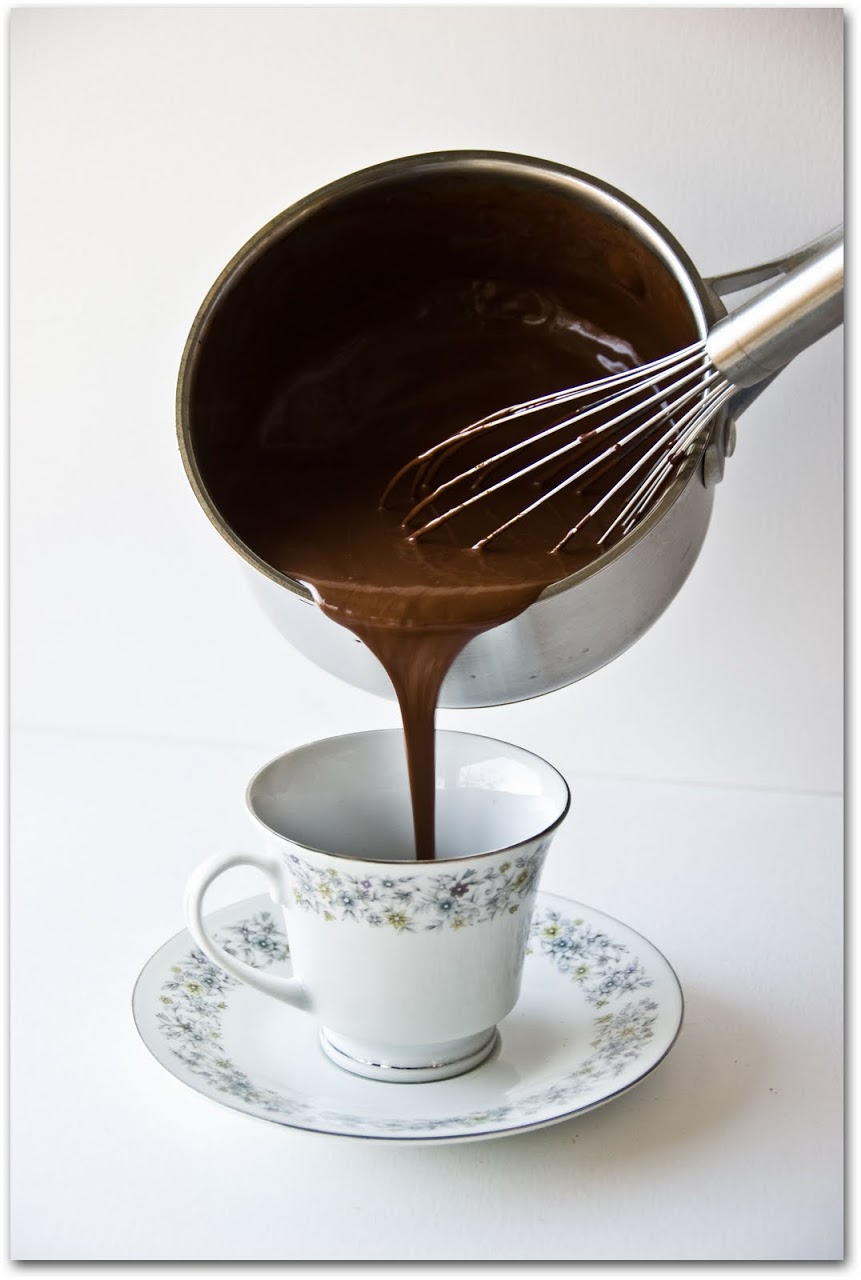 Pouring spiced chocolate
That has nothing at all to do with this spiced chocolate or with glacier hiking, of course.  The point of this rambling story is that glacier hiking is as incredible as spiced chocolate.  Both are "must do" items in our books though one will chill you to your bones and the other will warm you to your toes.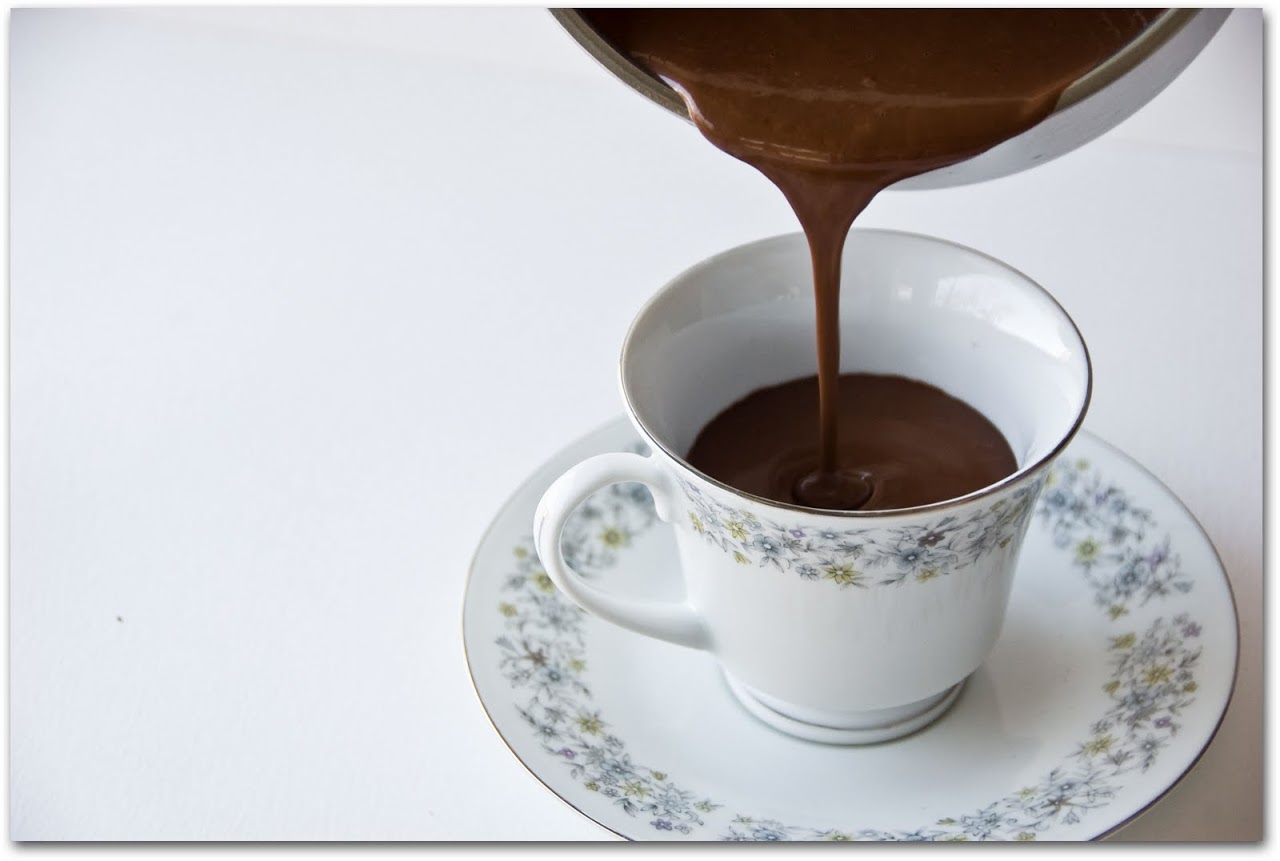 Spiced chocolate, thick and creamy
On second thought, maybe they do go well together since you are certain to burn off calories in the ice and gain some calories with the chocolate.  And, whether you plan to spend time playing in the cold, basking in front of a fire with some hot cocoa, or enjoying time with your family this weekend, we hope that you have very happy holidays .
Details
Fox Glacier Guides is the only touring company for Fox Glacier.  Both our guides were fun and friendly and, if you have the endurance, we recommend doing the full-day Nimble Fox tour rather than the half-day Fox Trot which only goes up the pre-carved steps.
Views of Fox Glacier from Peak Viewpoint; Franz Josef glacier
If you have time, drive to Peak Viewpoint about 5 kilometers from town to see a complete view of the glacier and the mountains.  Franz Josef glacier seemed a bit more touristy than Fox Glacier but at Franz Josef you can go through ice caves on your hikes.  We chose Fox Glacier because we wanted a less touristy atmosphere but I think both are good choices.
I don't normally mention campervan parks because there isn't much to say but the Fox Glacier Holiday Park is worth a mention because it is the best holiday park we stayed at in New Zealand.  The kitchen was large and spacious with ten stovetops, the Internet was fast and cheap, and, best of all, the showers were huge with plenty of hot water and had an attached dressing area.  We meant to stay one night but stayed here for two nights because we loved this holiday park.
Spiced Chocolate
Adapted significantly from David Lebovitz Wittamer's Belgian Hot Chocolate
Time: 10 minutes
Serves: 4 people
Ingredients
8 ounces bittersweet or semi-sweet chocolate (we like bittersweet but semisweet would work well too)
1 pint fat free half-and-half
tiny pinch of salt
1 teaspoon of cinnamon
1 dried red chile pepper, sliced open and seeds removed
1 1/2 teaspoons of brown sugar
Directions
1.  Warm one cup of half-and-half over medium-low heat with chili pepper, chopped chocolate, and pinch of salt, stirring until chocolate is smooth and melted.
2.  Whisk in remaining half-and-half a little at a time until chocolate reaches desired consistency.  I like my hot chocolate nice and thick, so I only used half a cup.  Add brown sugar and cinnamon.
3.  Remove chili pepper from hot chocolate.  (If you like your hot chocolate a little spicier, you could add a pinch of chili powder at this point.)
4.  Use a hand-held blender or a whisk to mix the hot chocolate until very smooth.  Serve warm in small cups.  This is rich and delicious stuff!