Puerto Rico is foreign --- and I mean in a very foreign way.  We didn't need a passport to enter, there were Walgreens and Walmarts everywhere, and the U.S. dollar was the only form of currency.   So, we expected to speak English, hear alternative and top 40 stations, and eat hamburgers and pizza.  But, instead, we struggled with our long-forgotten college Spanish, swayed to salsa, hurriedly changed the channel when Marc Anthony came on, and ate amarillos and mofongo.  Puerto Rico is sometimes like the United States, but usually not, and rather a mix of Spanish, African, Taino, and American influences.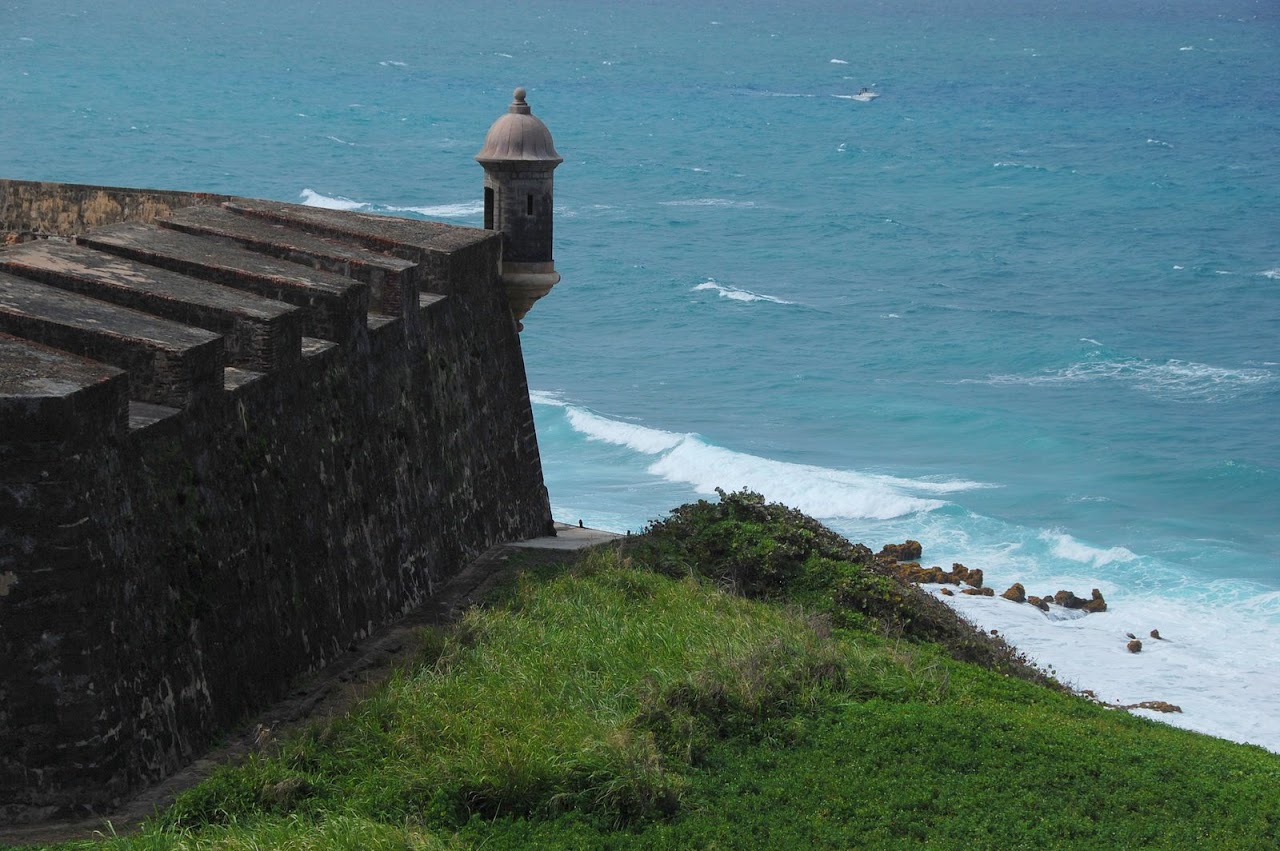 Old San Juan was built by the Spanish and retains much Spanish architecture, but was used by the Americans as recently as World War II.  Brightly colored homes with abundant flora line the cobblestone streets, and hundreds of kites float above the green grass of El Morro.
The Details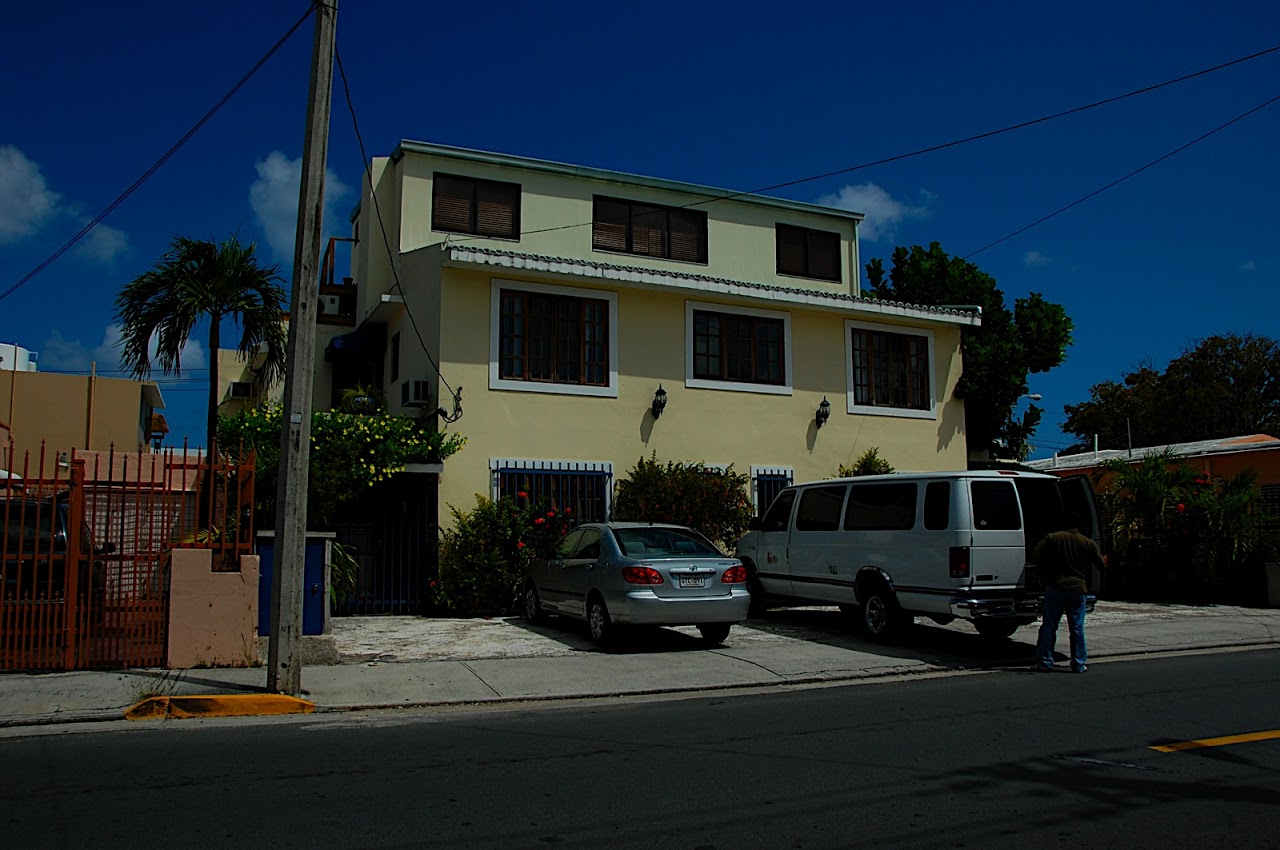 We stayed at the Andalucia Inn in Ocean Park.  Rooms were $105/night, clean, though small.  It was a two minute walk to the beach, near the bus station, and within walking distance to a number of restaurants and a Walgreens.  Because it was located in Ocean Park, it was not in the midst of the major resorts and the nearby restaurants were generally inexpensive and visited by locals.  Recommended.
Restaurants
On our first night, we had dinner at Uvva's , a beach-front restaurant, within walking distance of the Andalucia Inn.  Dinner was expensive for mediocre food.  We ate:
Plaintain chips with a goat cheese and mango spread --- creamy, fruity, and tasty
Puff pastry wraps with spinach and feta --- also very good and the puff pastry was a little unique, since this is usually made with phyllo dough
Patrick had the mahi-mahi with tostones --- overcooked fish and flavorless tostones
Shiva and I had the penne with garlic sauce and tofu --- good reasonable pasta dish – nothing exceptional but not bad either
Shiva had a strawberry cake and Patrick and I had the tres leches --- all were only okay desserts --- too sweet and not cakey enough
Mojitos: Way too sweet, not enough lime or mint
We had breakfast at the Aminca Restaurant in Ocean Park.  Fried eggs with cheese and ham, toast, and fried potatoes was about $4 each.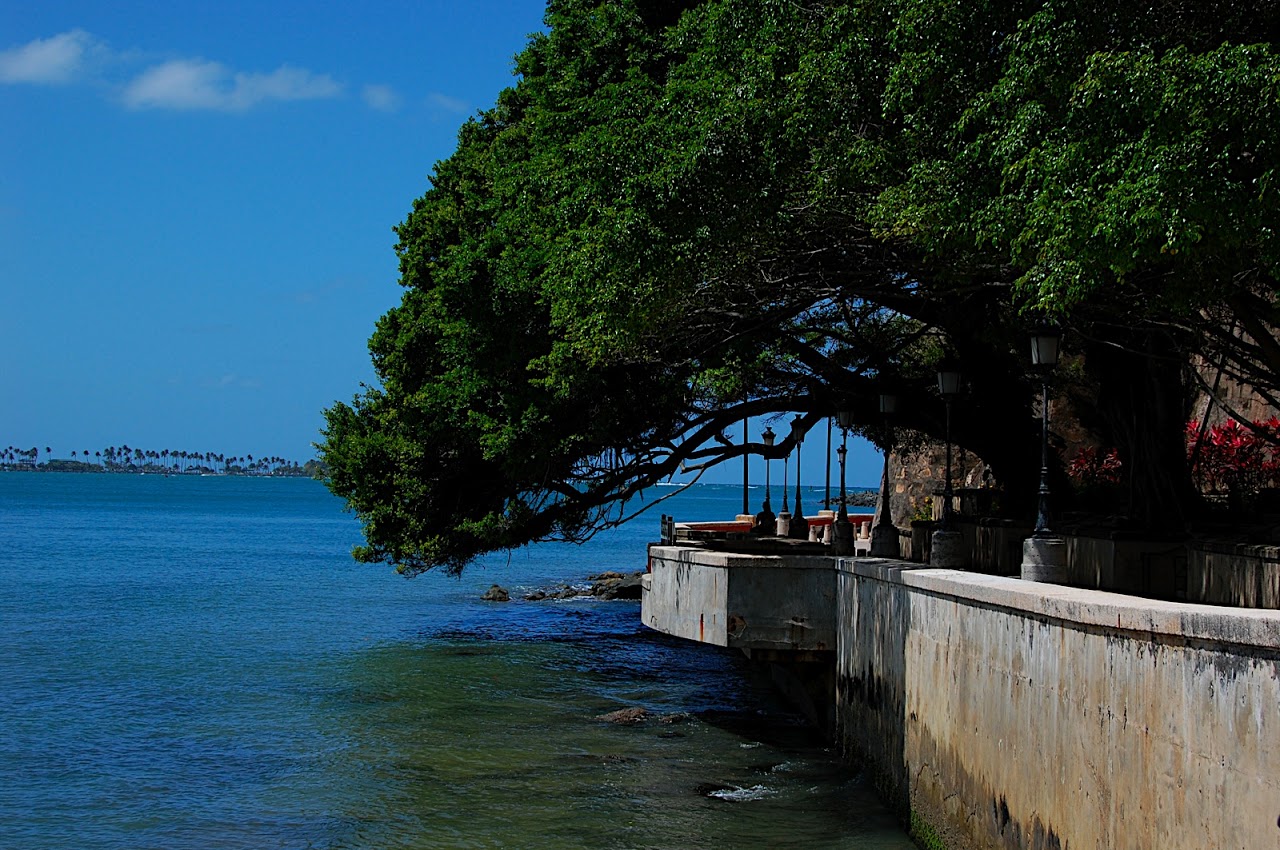 Lunch was at Cafe Berlin in Old San Juan.  This restaurant has excellent vegetarian options and was a great choice:
Patrick had a very good tuna salad with french fries.
I had an excellent tofu burger.  The tofu was marinated in a lemon herb dressing, and it was accompanied with amarillos.
My brother Shiva had a vegetarian Texas burger, a homemade veggie burger.
We had dinner at Kasaltas , a 60-year old bakery with tapas and sandwiches for dinner, in Ocean Park.  The seafood and vegetarian tapas were, in general, excellent and we had a great dinner.  In particular, we enjoyed the tuna on toast, the roasted mushrooms, and the canneloni with spinach and mushrooms.  On the following morning, we had breakfast at Kasaltas, and I enjoyed a tortilla espanola that was authentic and just like the ones I had in Spain so long ago.  The donuts were fluffy, oversized, and packed with cream.