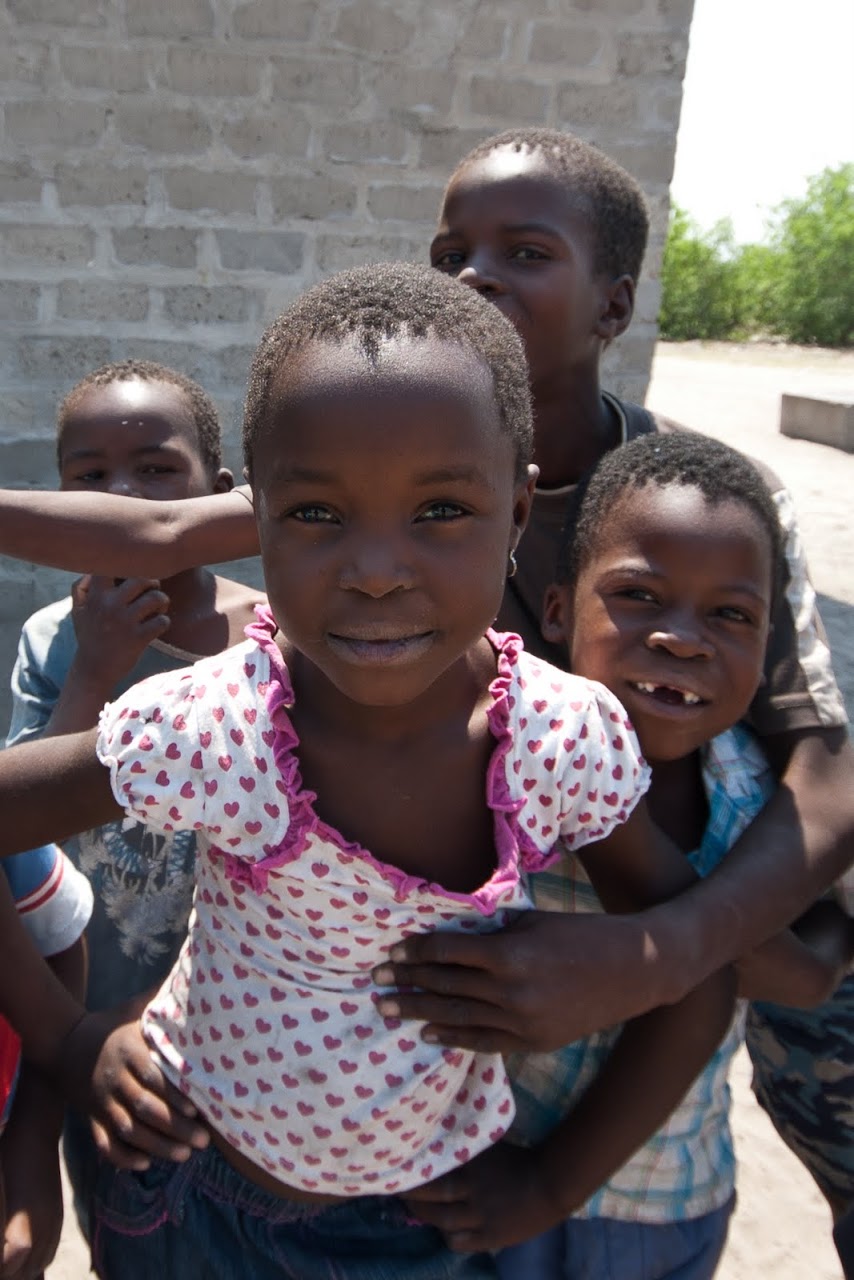 Botswanan children
Quick: tell me the one word that popped in your head when you saw this portrait of Botswanan children outside the Okavango Delta in the comments below and you could win American Portraits: 100 Countries .
I will randomly choose one commenter to win photographer Michael Clinton's new coffee table book, American Portraits: 100 Countries .  Michael Clinton is the president, marketing director, and publishing director of Hearst Magazines (including O and the Food Network magazine), and, in his spare time (!), travels and photographs, which has led to four photography books.  I love the idea behind the American Portraits book: expressing the often-underappreciated diversity of the United States via portrait photography.  Just look at his beautiful shots of our varied America:

Portraits from Michael Clinton's book
To enter the giveaway, leave a comment below with the one word you would use to describe the portrait above of the Botswanan children. As always, you can get additional giveaway entries by:
1.  Liking our Facebook Fan page .  You must leave an additional comment below stating that you liked our fan page.
2.  Becoming a Twitter follower of @theroadforks and tweeting about this giveaway, up to once a day.  You must leave an additional comment below every time you tweet this giveaway.
The giveaway ends on February 11, 2011 , which gives you two full weeks to comment, tweet, and increase your chances of winning this book.  Unfortunately, this giveaway is limited to residents of the United States and Canada.  If you don't win, you can, of course, purchase the book from Amazon, as well:
Good luck (and I can't wait to see the words that you choose)!
This promotion was sponsored by Glitterati Incorporated and all images from the book are from American Portraits by Michael Clinton, copyright 2010, published by Gliterrati Incorporated.  www.Glitteratiincorporated.com.
* UPDATE: The contest is closed and lucky #8, Keith, received the free book.  Thank  you all for entering and stay tuned for our February giveaway (it's going to be a doozy).