What we did: 7 (far too short) days in Budapest
Would we do it the same way? Absolutely not!  We would have spent at least two weeks in Budapest because we felt like we only got the barest glimpse of the city and we'd love to explore some of the outlying towns including the Tokaji wine region .
Best food: Our phenomenal meals at Kiskakukk Etterem : the spicy mushroom soup ranks in one of the best soups I've ever eaten (I want that recipe!) and they had the best chicken paprikash Patrick ate in Budapest.
Worst food: Our meals at the highly lauded Paprika restaurant .  Ranked #2 on Tripadvisor, we had high hopes for this place, but it was simply awful.  My porcini mushroom paprikash tasted like they had used years-old paprika and frozen porcinis and Patrick's beef goulash was oily and insipid.
| | |
| --- | --- |
| | |
| | |
The Exhibition Hall at the City Park; Vaci Street building; Oktogon subway station
Our favorite part of Budapest: The stunning 19th century architecture , a remnant of the Budapest millennium celebration from 1896.
The worst part of Budapest: The subway stations.  Perhaps we were expecting too much because we took the amazingly quaint and beautiful Line 1 (see picture) which runs from Heroes Square along Andrassy Avenue --- a remnant of the original subway built in 1896 for the Millennial Celebrations --- but the rest of the Budapest subway stations are dreary, boring, dark, and dirty.  We wish that all of the subway lines in Budapest looked like Line 1 - they knew how to build subway stations in the 1890s!
Indispensable item/gear: Rick Steves' Budapest Guidebook.
We don't normally like Rick Steve's guidebooks but the apartment we were staying in had the book sitting on the shelf and we loved how the author incorporated Budapest's unique history into the sightseeing and planned walks.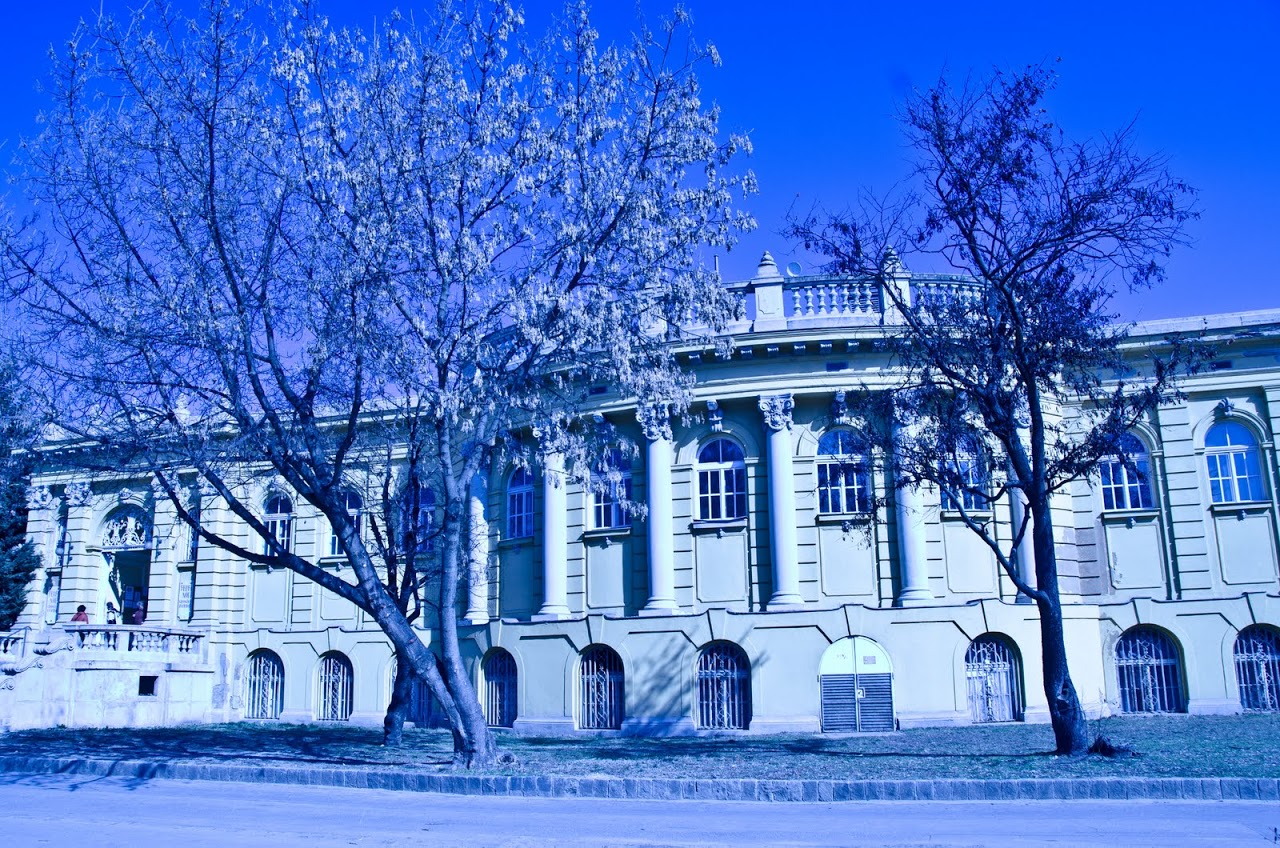 Szechenyi Baths

The best deal: The restaurants. Budapest is, by far, the cheapest major city we've visited in Europe and it's easy to have a five star meal for $60 USD.

The worst rip off : Parking.  Four Euros for half an hour.  Ouch.
Best new experience : Discovering the joys of paprika , the essential ingredient and flavor of Hungary, and Tokaji wine , a simply gorgeous dessert wine.
Worst new experience: Being sick in one of the greatest cities in the world.  We had to cut three days of sightseeing out of our already too-short 7 days in Budapest, meaning that we didn't get to soak in the Szechenyi baths, head over to Castle Hill, or book a ticket inside the Parliament, which is all the more reason we have to come back to Budapest.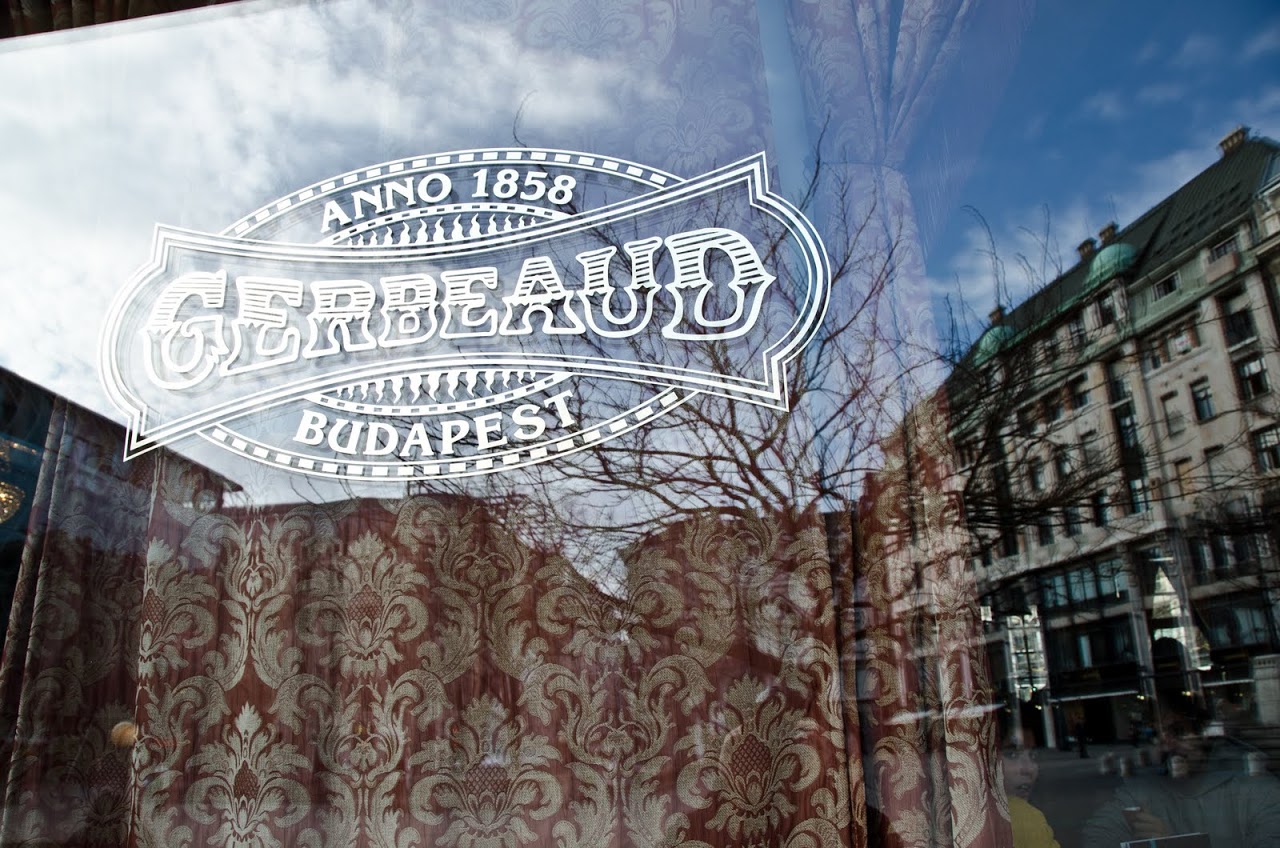 Gerbeaud Cafe
The must see attraction : Opera House .  This gorgeous, opulent building is well worth a visit.
Most overhyped attraction : Gerbeaud Cafe. Touted as an old Budapest cafe where authors and politicians have met since 1858, we expected grandeur and impressive desserts.  Don't get me wrong; the desserts weren't bad but it was very expensive.  It's only worth a visit if you don't mind shelling out $15 USD for a single dessert.
Best surprise: How welcoming and warm the people are in Budapest.  We had read in guidebooks that Hungarians tend to be cold and standoffish but, perhaps because we had the dogs with us, we found them excited and enthusiastic about talking with us.  We were staying in an apartment out of the main tourist area in front of the dog park at Szent Istvan Park and many times, people stopped to talk to us about our dogs (often in Hungarian while we nodded and smiled).
Language lesson: etterem = restaurant; igen = yes; nem = no; Buda = the western part of the city, separated by the Danube, and now mostly a residential, hilly area of the city; Pest = the eastern part of the city and now primarily the hub of the city center and where younger people live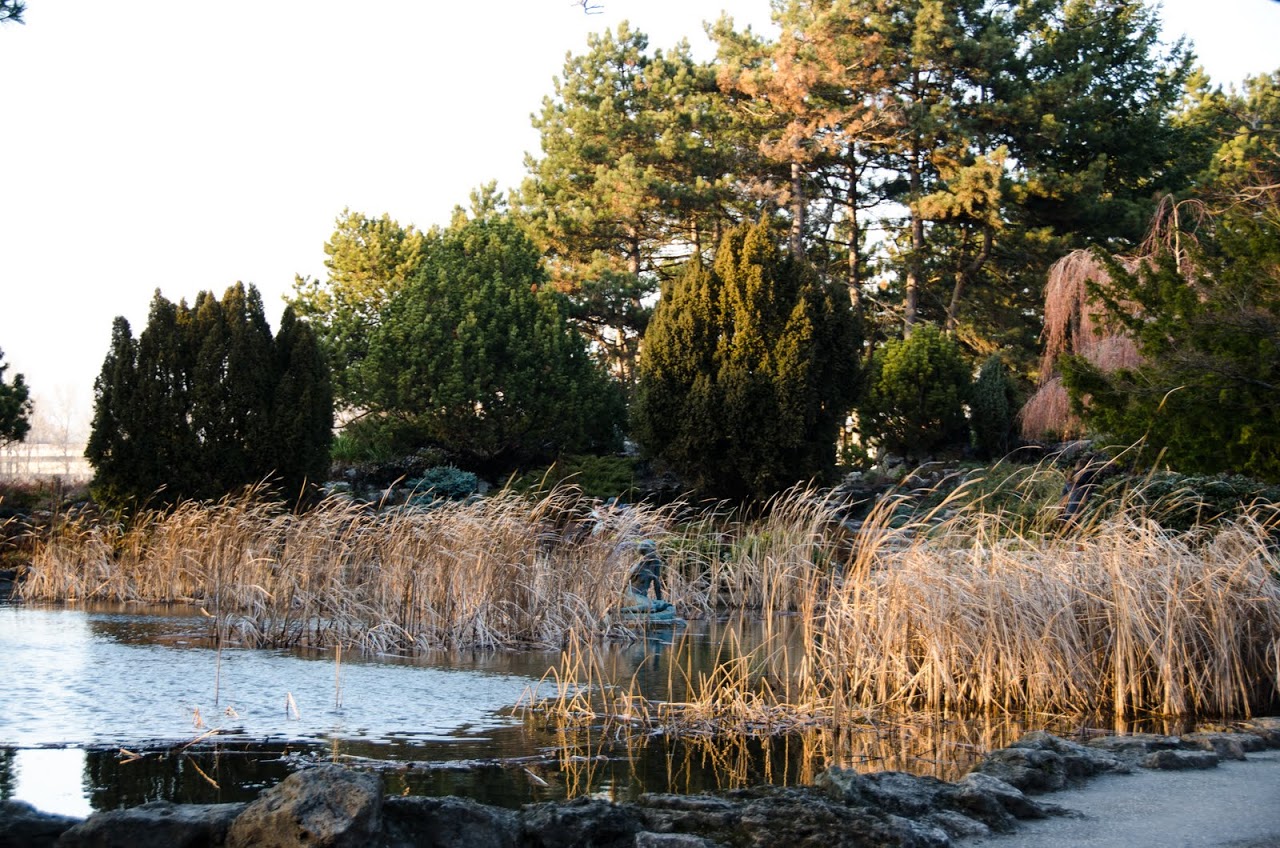 Japanese garden at Margaret Island
The big test, would we go back: Absolutely, 100% yes.  We considered going back to Hungary at the end of this trip but weren't able to work it out into our schedule.  The cheap prices and high quality surprised us and we loved our time in the country.
And, next on the itinerary: Immediately after Budapest, we drove through Romania into Bulgaria.  We are now in Ivaylovgrad, Bulgaria, about 20 miles from Greece and 40 miles from Turkey.  It's a gorgeous rural area where people still use donkey carts, drink water from local springs, and barely drive cars.  But, next on the blog, I'll be writing about our amazing six weeks in Italy so be prepared for lots of talk on Italy yumminess.