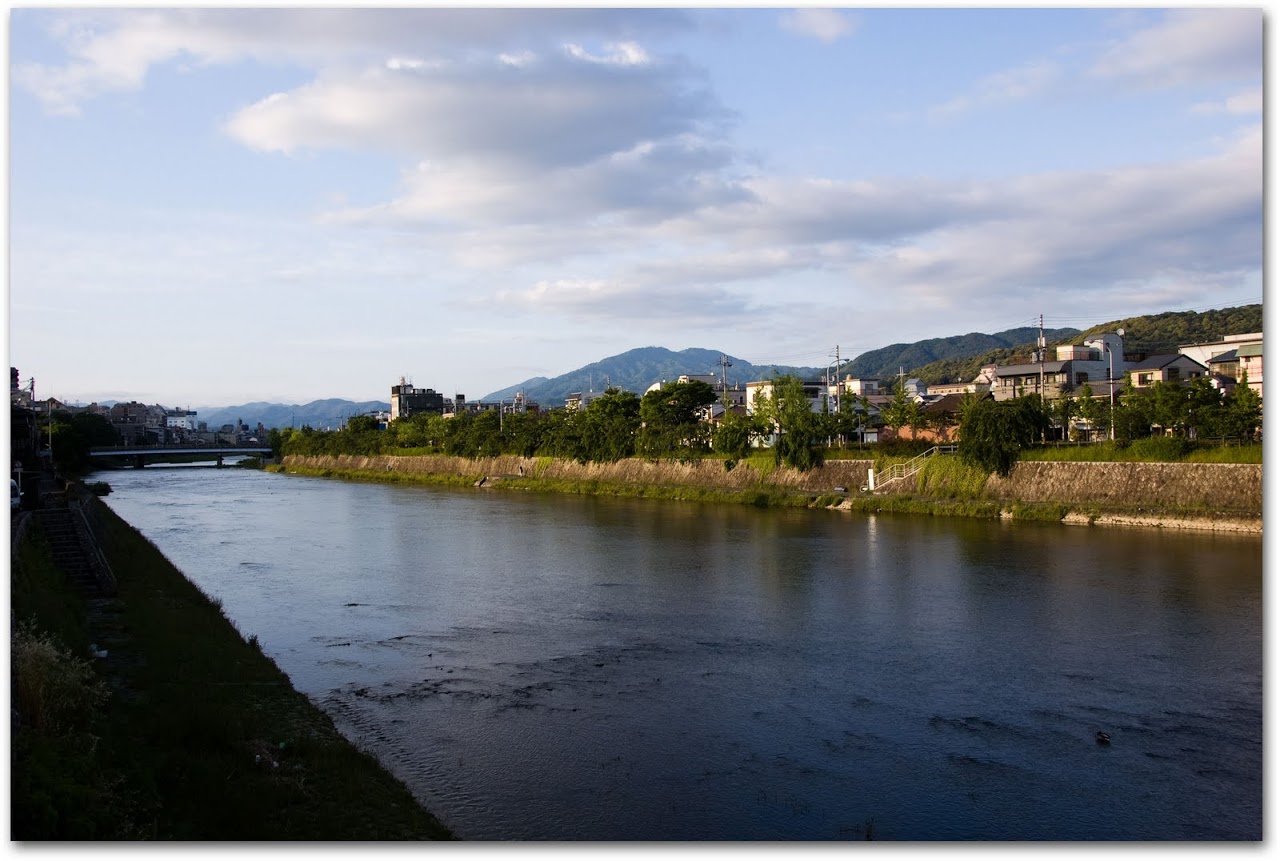 Higashiyama from across the river
Photography is a communion between the eye and the light of the external world.  In Kyoto, light flooded the gardens and streets, creating spectacles without words.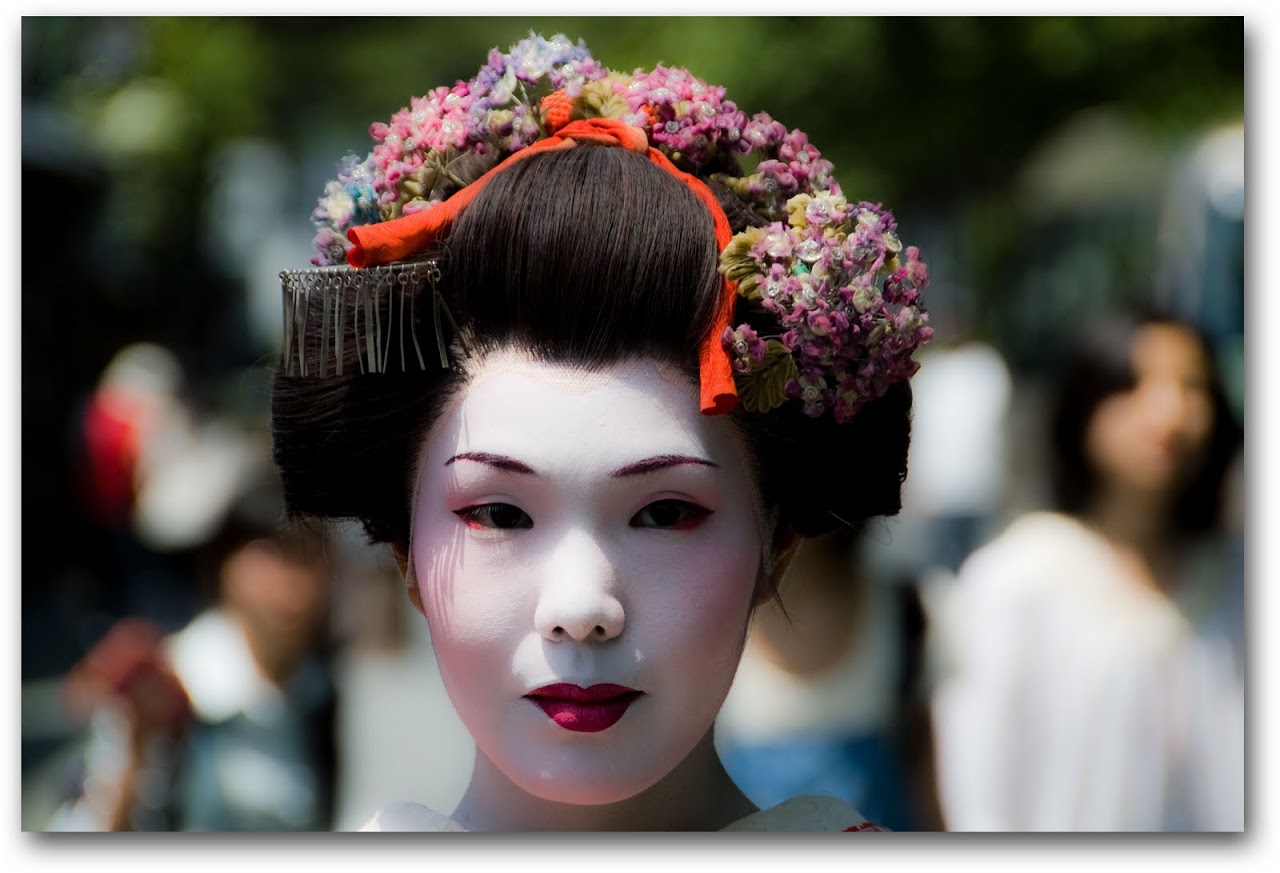 Tourist geisha. These women are not actual geisha but are tourists who spend about 5000 yen ($60 USD) to be dressed like geisha. There are less than 3,000 active geisha in Japan so sighting a geisha in Gion is quite rare .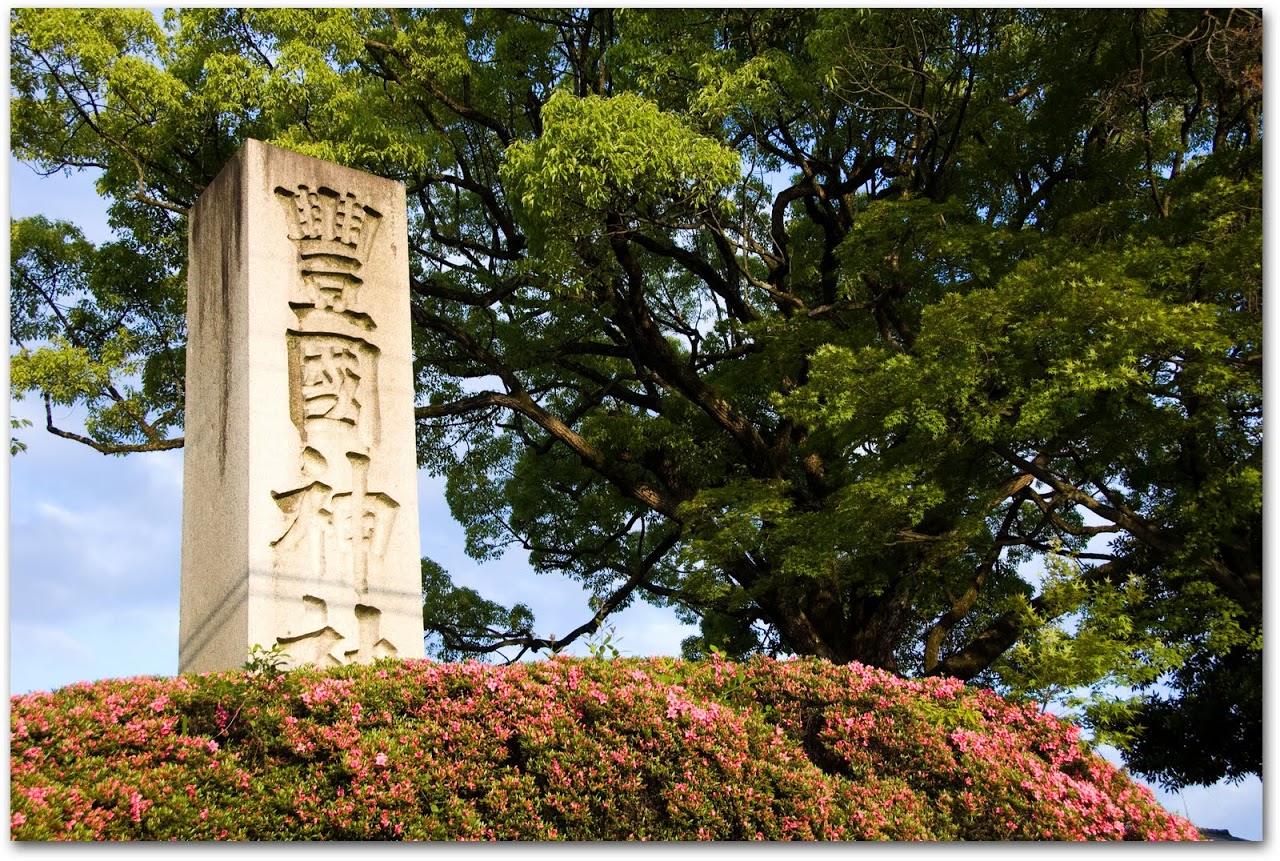 Community shrine in Higashiyama district.
Streets of Gion.  This geisha district was spared from the fires that ravaged other parts of Kyoto and is filled with old teahouses, inns, and shops filled against narrow cobblestone streets.
Yasaka Shrine, Ryozen Kannon, and Kiyomizu Temple, all situated in the Gion area.  The Kiyomizu Temple offers a beautiful view over Kyoto.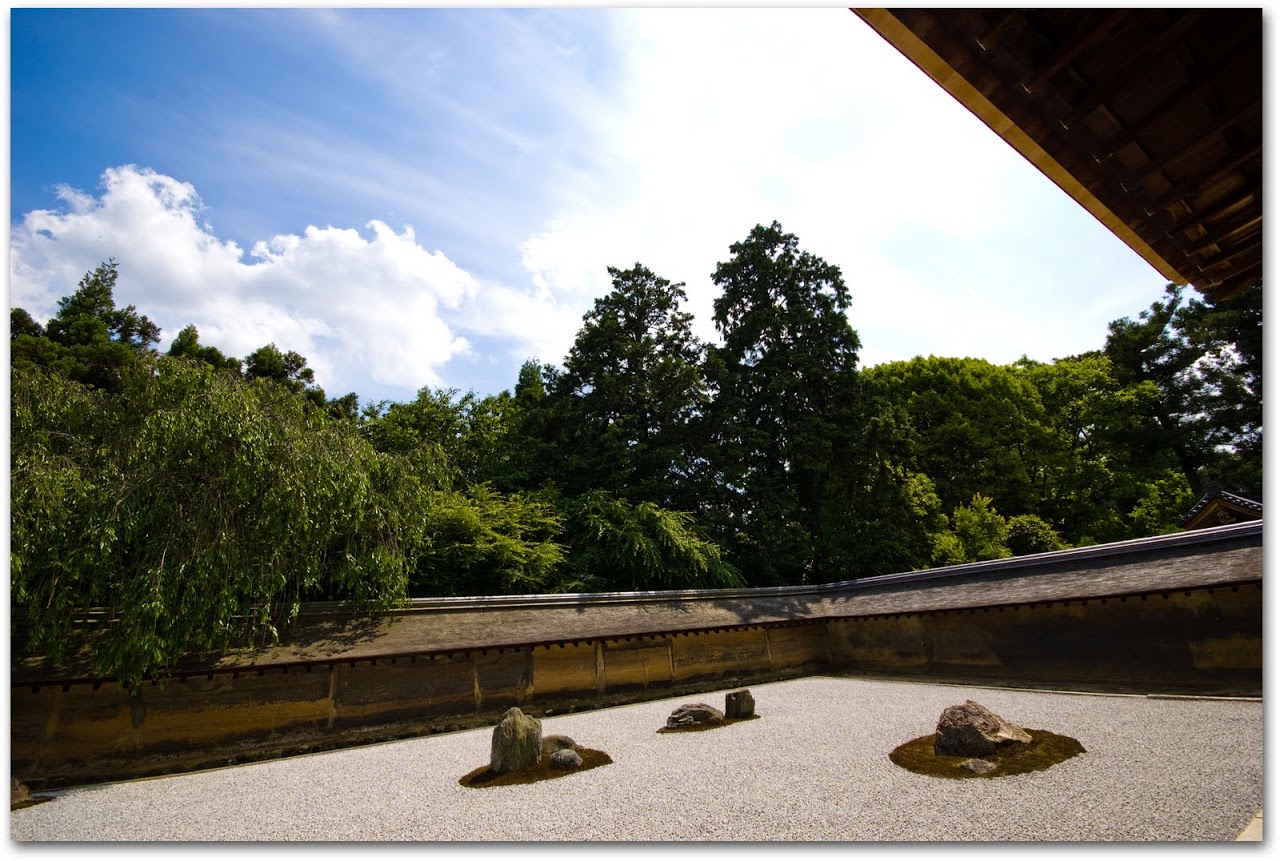 Ryoanji Zen Rock Garden.  The famous rock garden dates from the late 1400s.  It demands silent contemplation, a near impossible feat with the hordes of high school students who arrive in buses to view this classic Zen garden.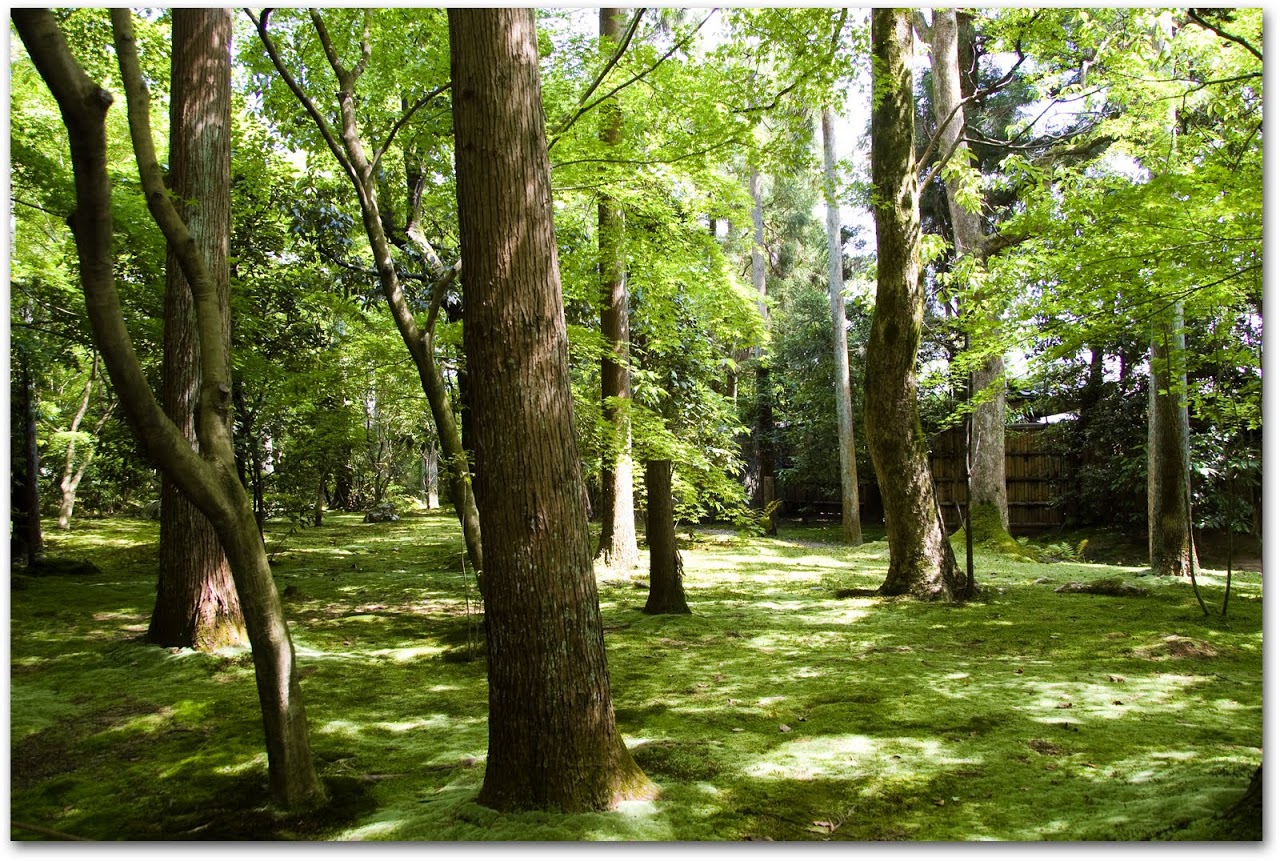 Ryoanji lower garden.  In contrast to the Zen rock garden, the lower Ryoanji garden is lush, letting light flicker through the leaves and trees.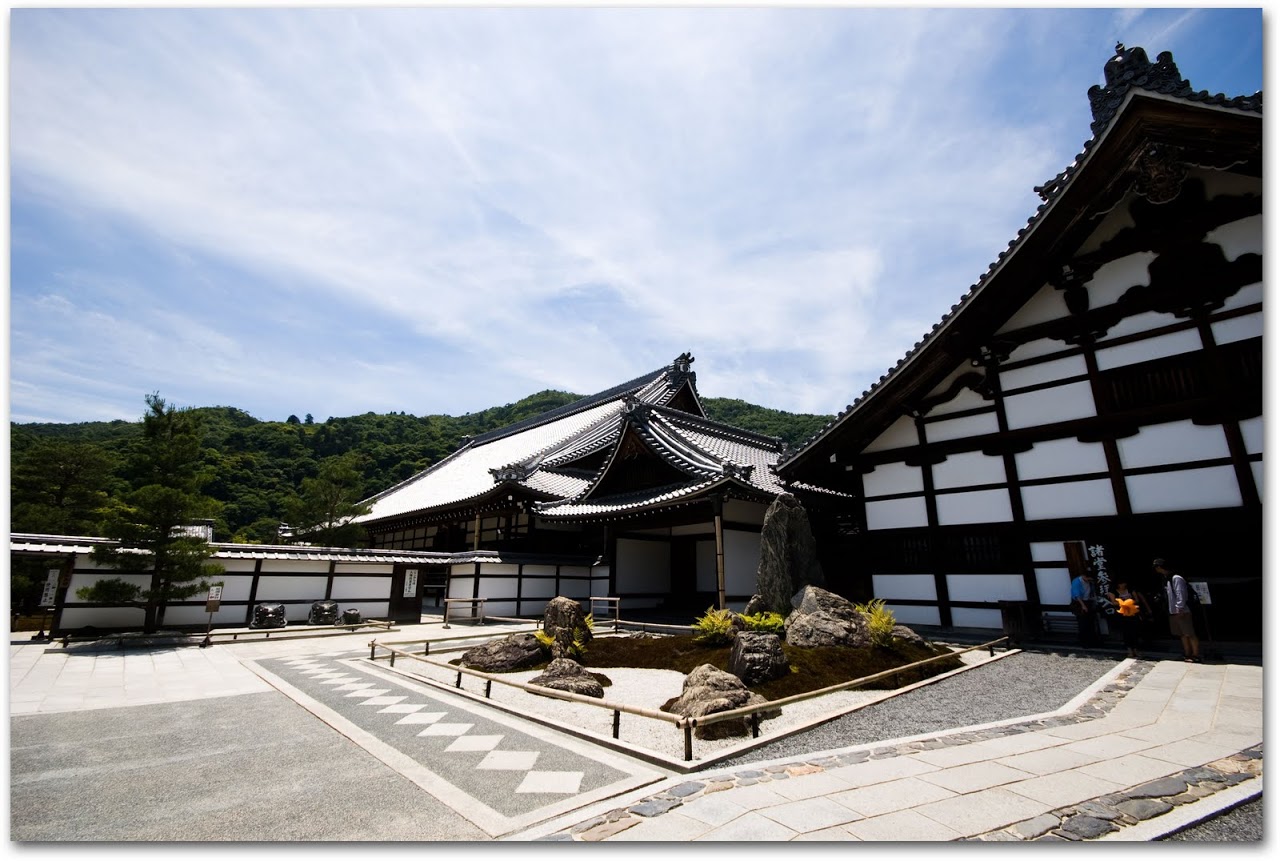 The beautiful Nijo Castle, a shogun's castle built in the 16th century.
Myoshinji Temple.  This often ignored temple has numerous subtemples with small tea arbors and gardens.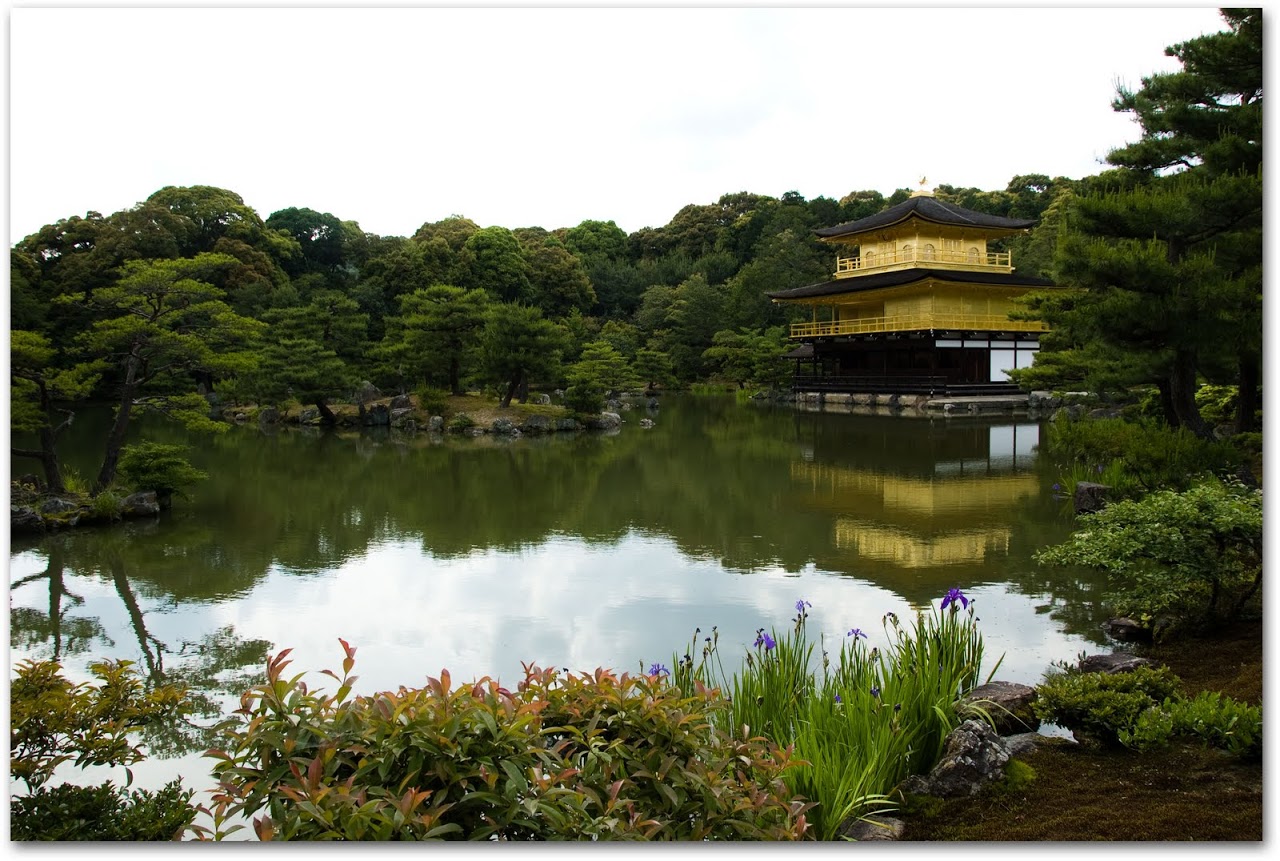 Kinkaku-ji, the Golden Pavilion.  Even on a cloudy day, the gold leaf layered pavilion gleams.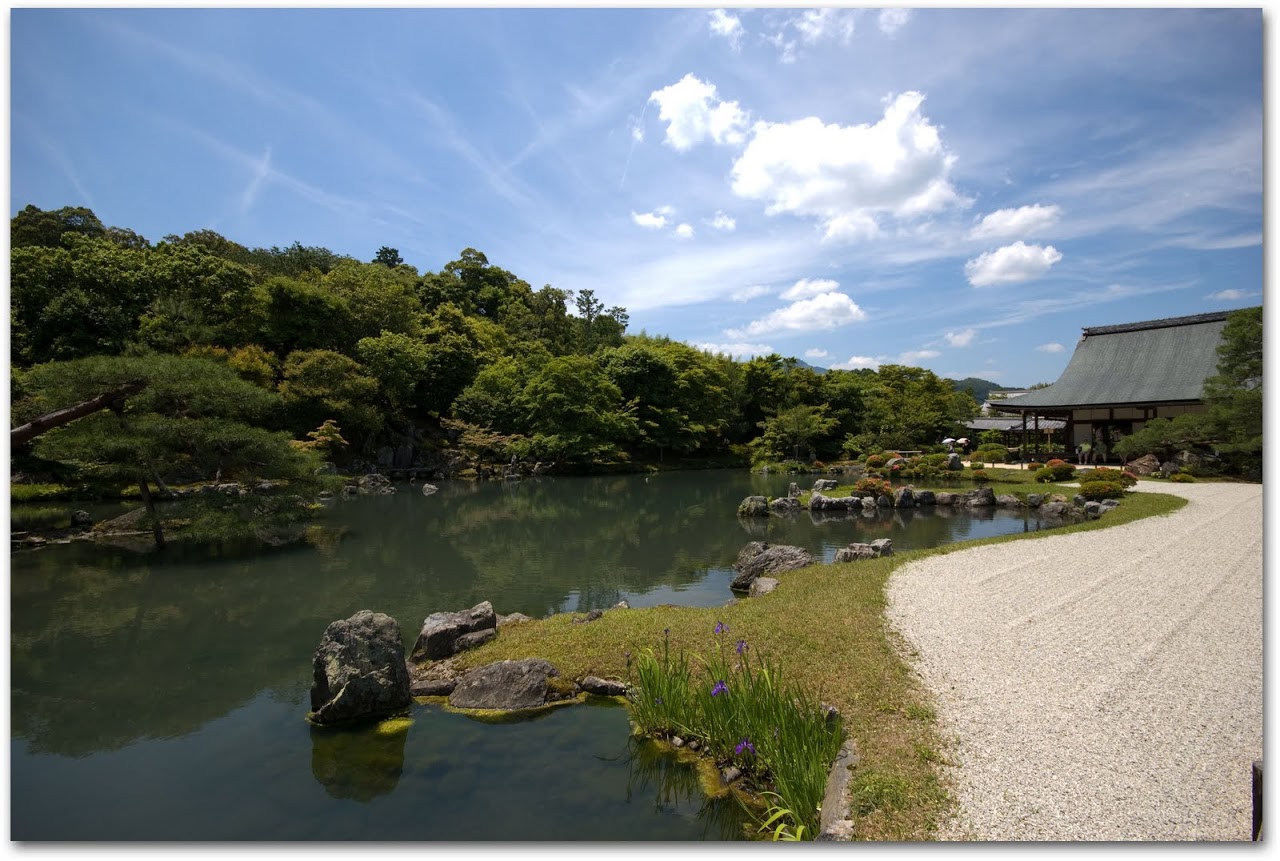 Tenryu-ji Temple.  In the beautiful Arashiyama area, the Tenryu-ji Temple offers a respite from the bustle of Kyoto.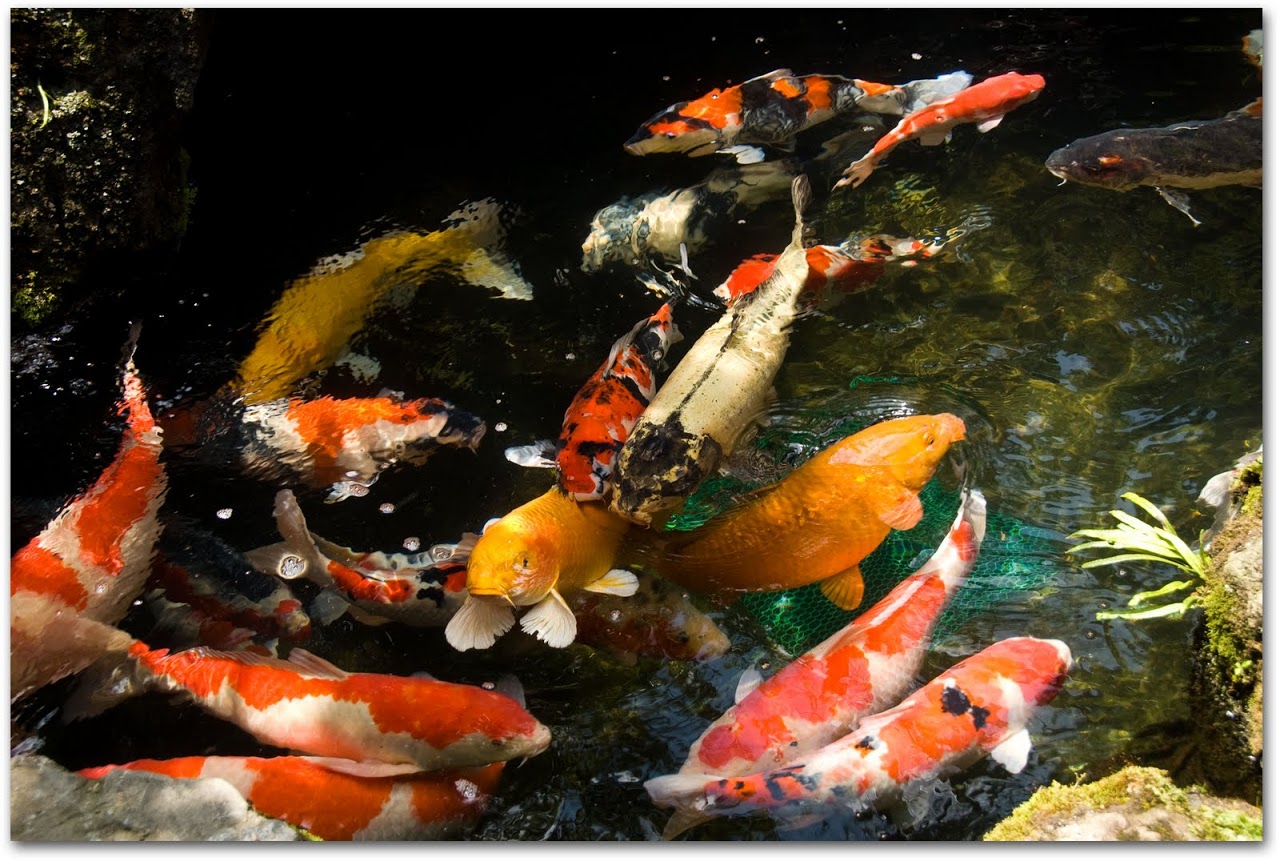 | | |
| --- | --- |
| | |
| | |
In Gion, we found a small tea shop attached to a picturesque garden. The koi were simply the most beautiful fish we have ever seen.  They floated through the crystal water, creating waves of orange, red, yellow, white, and porcelain blue.  We walked into the tea shop after exclaiming over their beauty and saw, hidden in the closet, a jumble of trophies and ribbons for those colorful fish.
The light filtered through the garden so we stayed and drank tea and ate sweet things in that private place in Kyoto.