See: El Campo de Miracoli
Pisa gets a bad rap.  It is decried as a dump, filled with graffiti, and an over-hyped tourist destination.  And, to an extent, that is true.
The main reason to come to Pisa is to see the Leaning Tower but the Leaning Tower is just another campanile, a bell tower, attached to a cathedral.  The bell towers associated with the Catedral de San Marco in Venice or with the Duomo are more magnificent and offer better views.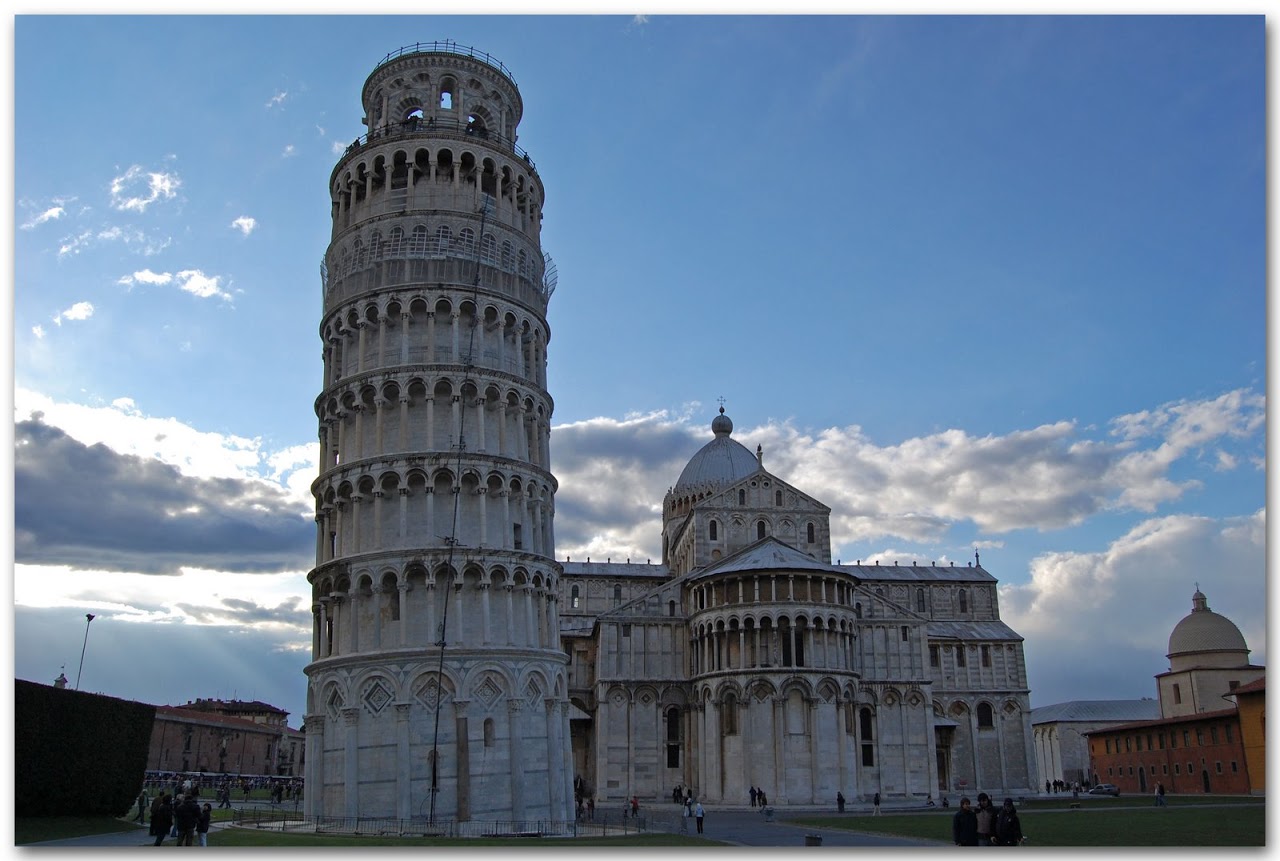 But, then, at dusk, the city changes.  The tourists and the Leaning Tower vanish into the dark.  Light-filled coffee shops are populated with gorgeous men and women speaking a musical, lilting language, drinking and eating sumptuous food.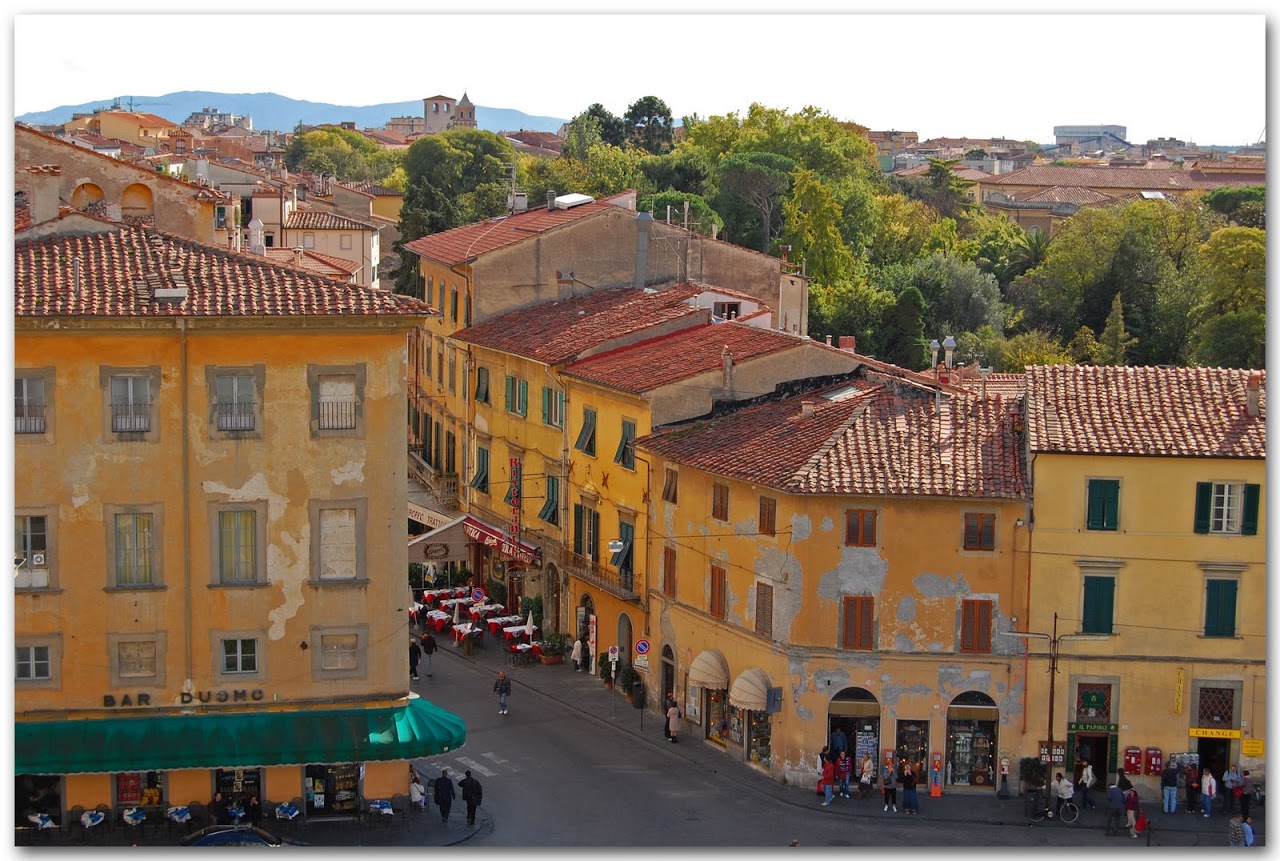 We attempt to blend in and then . . . then . . . a cup filled with molten brown lava is placed before us.  We take one sip and transform into Augustus Gloops, sucking down frothy smooth chocolate that must have been churned by a waterfall.  The beautiful people stare at us but that's okay.  We have sublime chocolate in our hands and it is quickly going into our bellies.
Sleep: Hotel Terminus
We stayed at the Hotel Terminus for 90E.  The room was clean, basic, and located within a few minutes walk to the train station.  The only negative to this hotel is that it is about a 20 minute walk from the Leaning Tower and major tourist sites.
Eat: La Sfizia and Osteria dei Cavalieri
Trattoria La Michele: We had lunch at this small trattoria within a block of the Hotel Terminus.  We shared a caprese salad but the tomatoes were not fully ripe.  I had the tagliatelle con funghi which was made with dried mushrooms rather than fresh mushrooms.  Because of the use of dried mushrooms, it had a strong mushroom flavor that overpowered the pasta.  Patrick's fettucini bolognese lacked spices.  Overall, a mediocre choice.
Osteria dei Cavalieri : Located in the Piazza dei Cavalieri, it deserves all the accolades it receives.  The zucchini souffle, translucent zucchini slices wrapping a creamy baked custard of zucchini and cheese, was one of the best things I ate during our entire trip.  Patrick's starter consisted of thinly sliced prosciutto layered over fluffy fried dough.  We both had a luscious butternut squash soup.  Unfortunately, the main courses were not as inspiring.  Though the grilled scamorza tasted like a mix of two of my favorite cheeses, mozzarella and halloumi, the grilled vegetables were bland and unseasoned.  Patrick's sliced beef tenderloin was mostly tough and lacked the delicate touch seen in the remainder of the meal.  We were too jet lagged by the end of the meal to have dessert but enjoyed a small cheese plate and saw several people ordering a pretty pear and cinnamon pie.  Reservations recommended.