See: Orvieto Duomo, Orvieto Underground Tour
The gray dissipated overnight and we awoke, for the first time in seven days, to a sky void of gray and filled with light.  We stood at the doorsteps of our Montepulciano apartment unwilling to leave the bit of simple luxury that we had found.  We wanted to bask in the glow of the warm sun, surrounded by the olive trees and rosemary hedges, above the Sanctuary of San Biagio, but knew that we had to move on.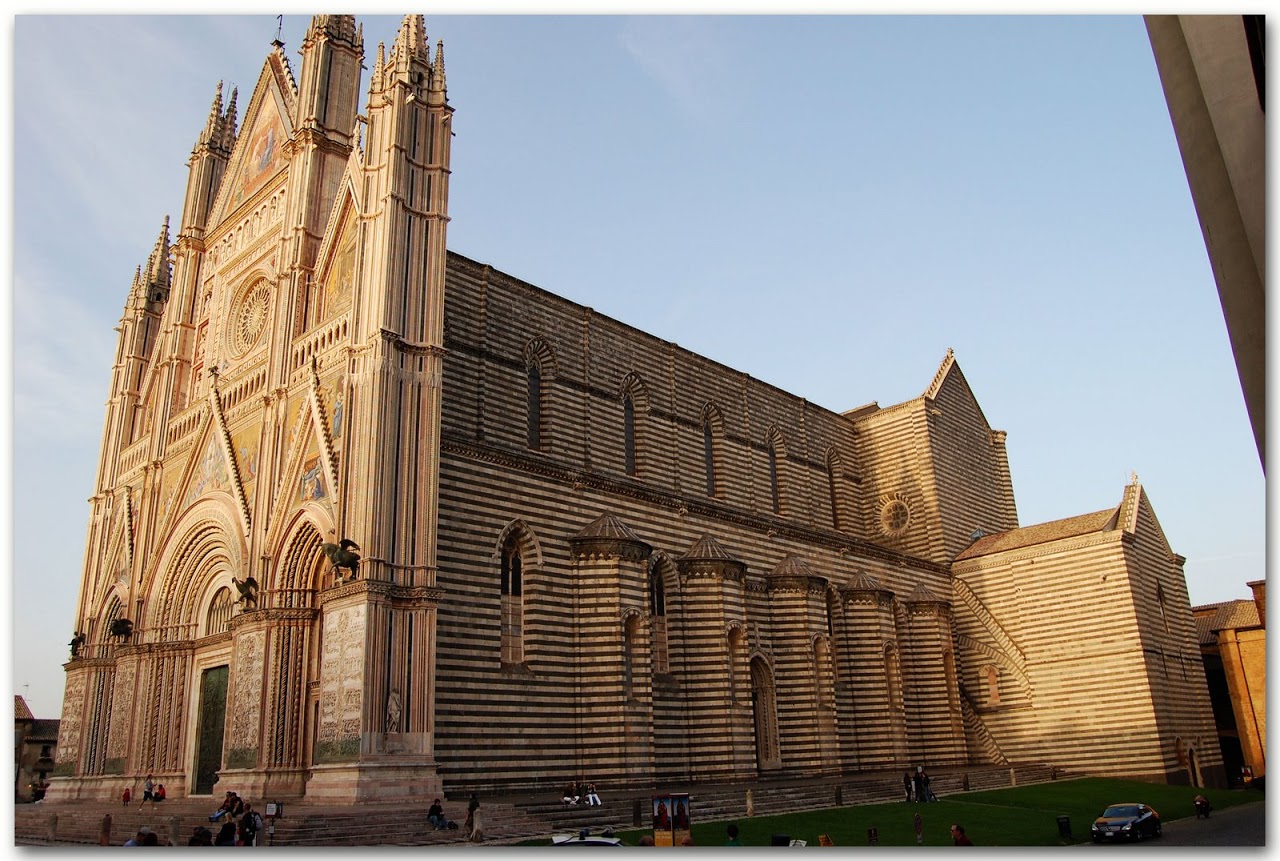 We were not expecting much from Orvieto after the vistas and cobblestones in the Val d'Orcia.  Those suspicions were initially confirmed as we dropped our car off in the mundane village of Orvieto Scalo, a town filled with fast food restaurants and gray townhouses.  We boarded the modern funicular to climb the steel hill to reach the city of Orvieto.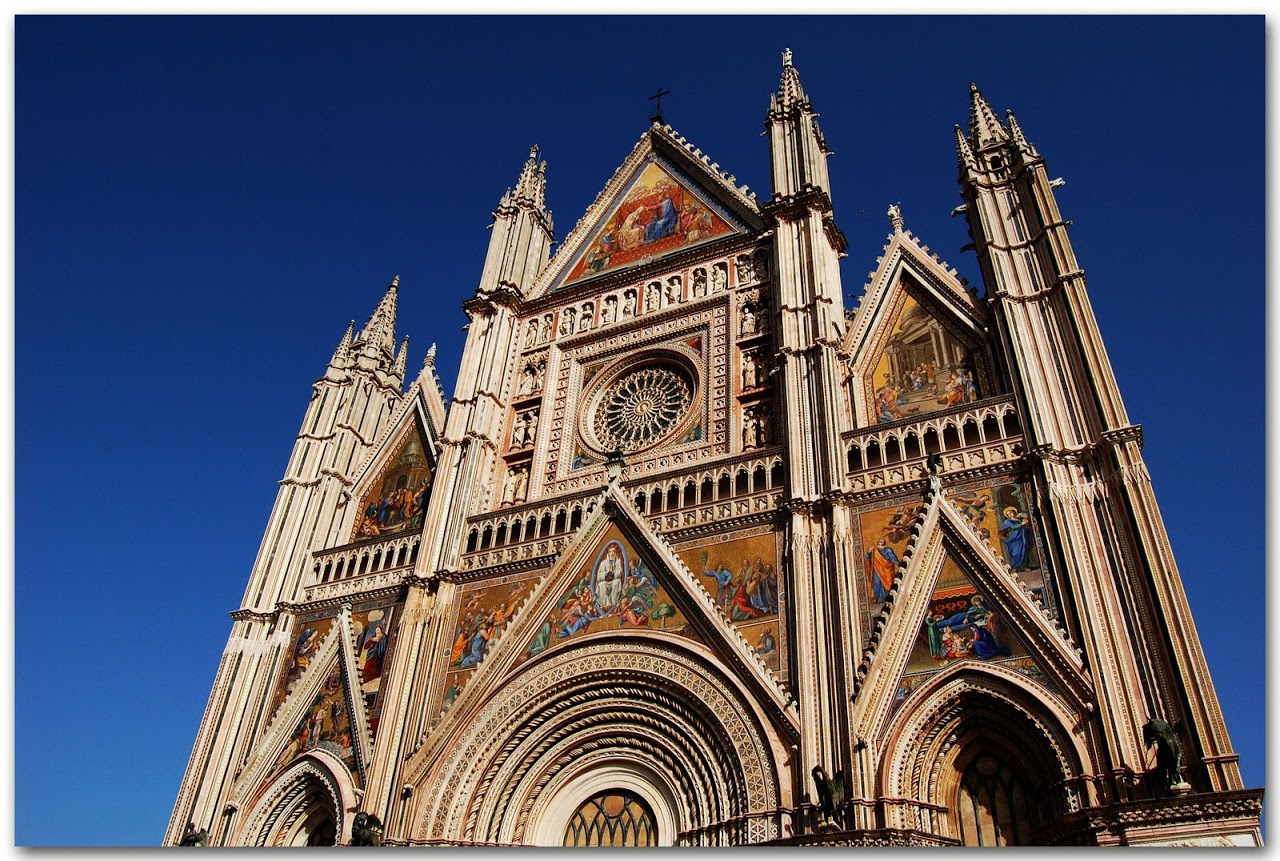 The imposing Duomo reached above every store-front and every street.  The Duomo recalled the designs of the Moors and Arabian kingdom in the glistening stars, flowers, and turrets.  The reds, greens, blues, yellows, and gold shone against the black and cream stripes.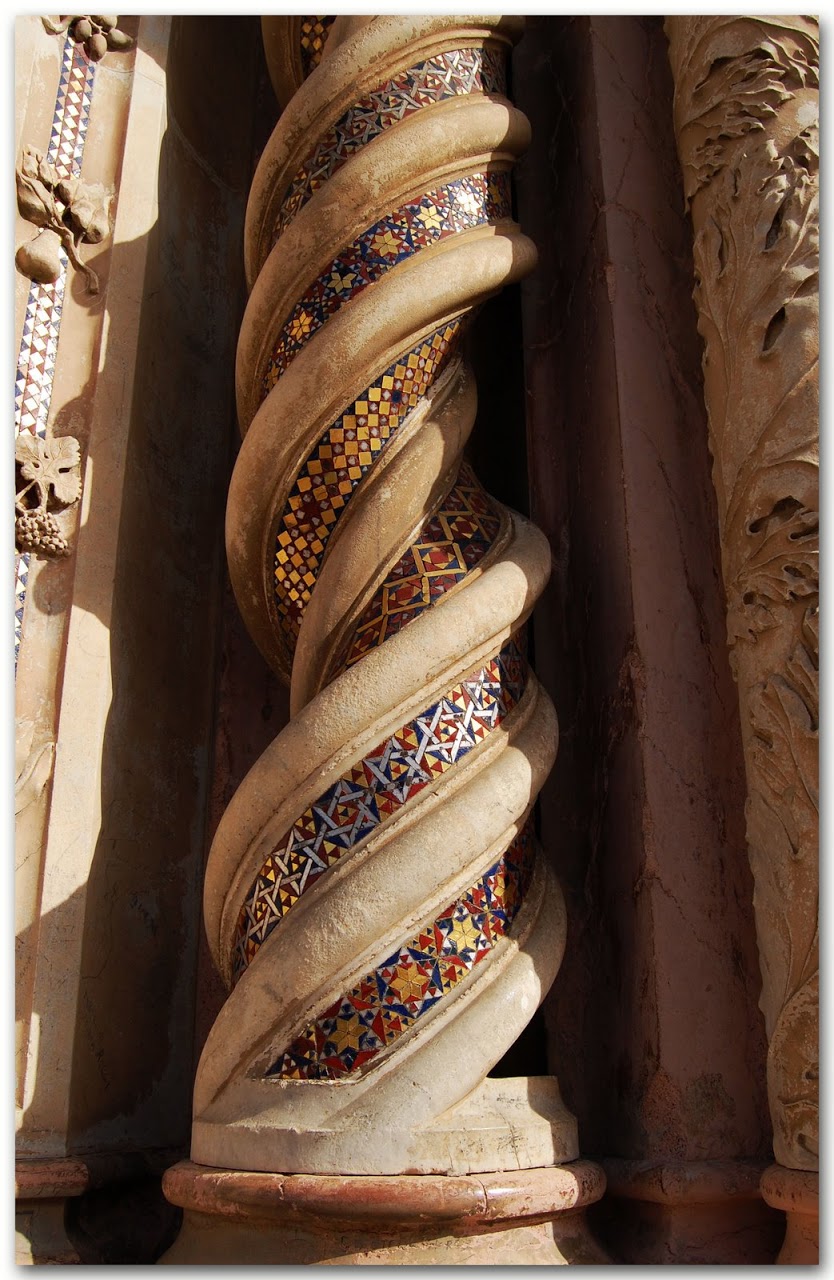 The Saturday afternoon passagieta enlivened the town.  Women in clinging jeans and tall fleece topped boots walked hand in hand with black-haired men wrapped in scarves and leather jackets.  Children scampered through the streets as their parents sedately walked behind.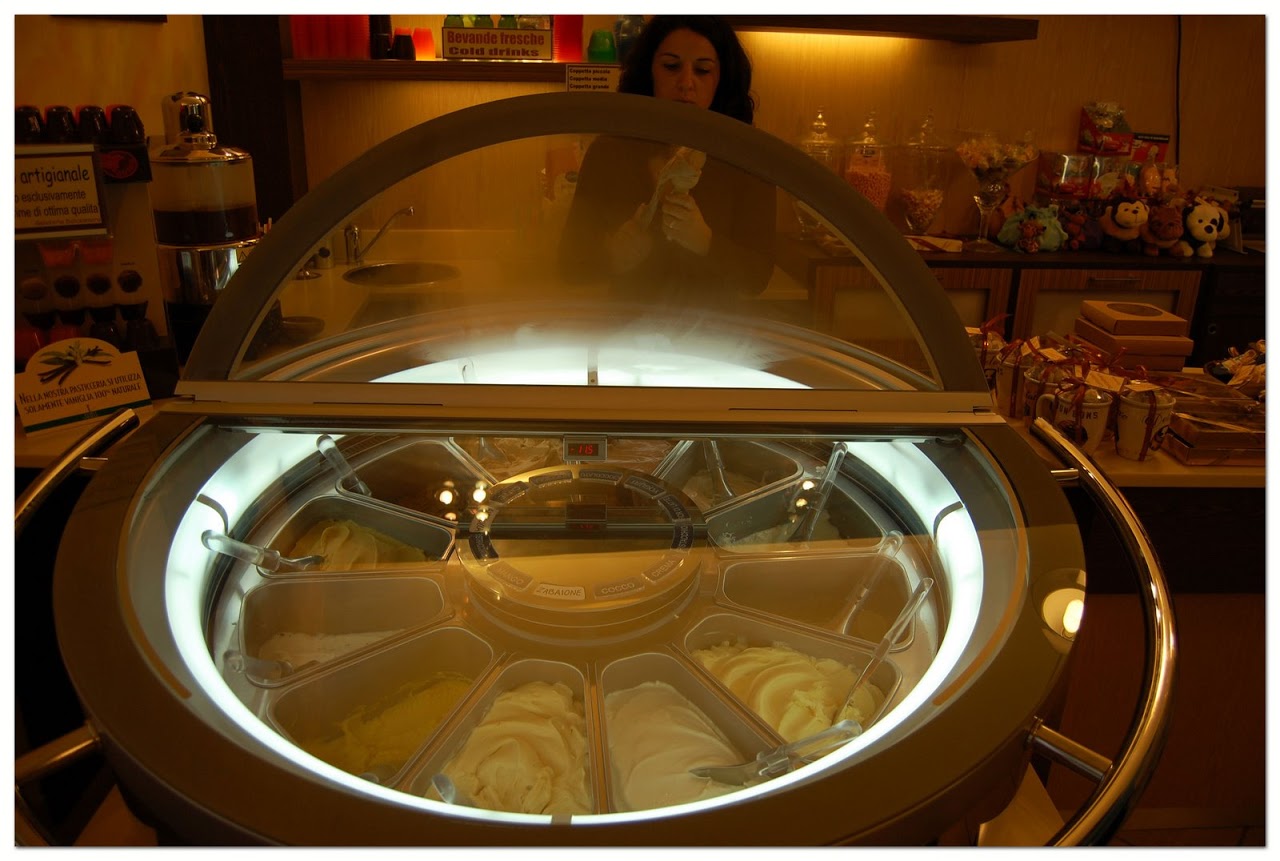 We savored our gelato as we walked to the edge of town to take the Underground Orvieto tour.  The tunnels beneath the city revealed honeycombs of gray concrete, used in medieval times to farm pigeons, a delicacy of the city.  Etruscan wells and rooms used to house World War II refugees pulled away from the tunnels.  When we emerged from the underground, the sunshine greeted us as a long lost friend.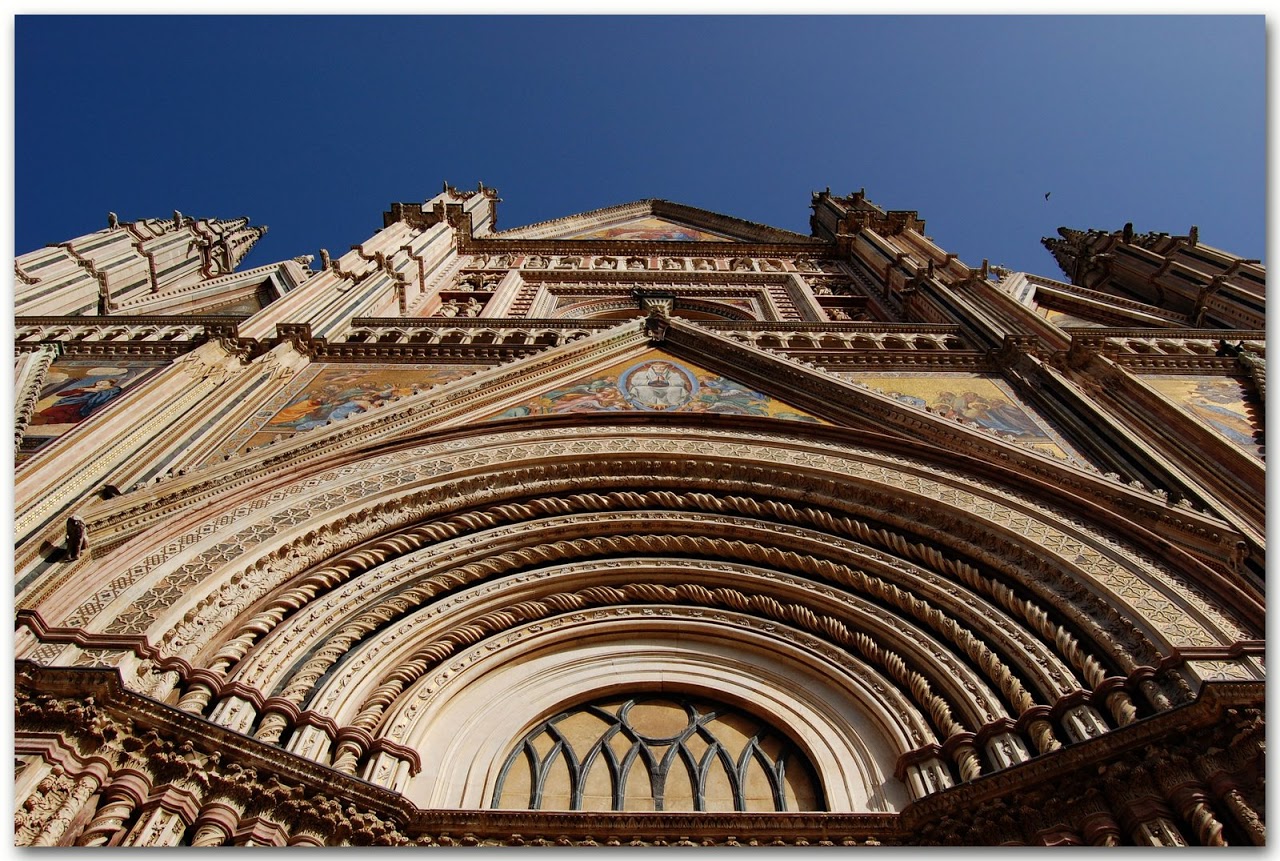 Sleep: Bed and Breakfast Valentina
Our room in the B&B Valentina, at 60 Euros, was an acceptable accomodation with a large clean room, comfortable bed, and bathroom.  At night, the walls did nothing to buffer us from the near-constant wailing of an infant.  We would consider staying here again but would not highly recommend it due to the paper-thin walls.
Eat: Trattoria L' Orso, Il Setti Consoli
We had lunch at Trattoria L'Orso , an acclaimed restaurant.  However, we were the only ones eating lunch and our two plates of fettucini with porcinis, a half-liter of wine, and bread, came to an appalling 38 Euros.  We would not recommend this restaurant for lunch.
We were unimpressed by the decor of Il Setti Consoli until the waiter brought me a small knee-high stool to place my purse; why don't more places do this?  We began with half-glasses of a Veneto champagne and an amuse bouche of fried pasta dough.  And, then, they brought us the best bread of our trip.  Have I complained about Italian bread yet?  These Italian bakers --- gifted with the ability to produce pizza and ciabatta as light and dense as one should expect of any baked good --- make bread that would be best used for pounding nails with a flavor little better than wood.  But, at Il Setti Consoli, we received a basket of soft, sweet bread, with holes that marked where the yeast had bubbled.  We dipped that bread into olive oil, the fluorescent color of the Kermit the Frog dolls we had as children, that tasted spicy with fresh overtones of green grass.  The restaurant purchased that olive oil directly from the farm that had pressed the olives a mere two days before.
Patrick and I shared an eggplant parmigiano with a smoky Marolo cheese.  I was unimpressed with my tagliolini with asparagus in a wine sauce but Patrick found his canneloni with rabbit in cream sauce to be an interesting and unusual presentation.  Marolo cheese unfortunately overwhelmed an otherwise creamy and rich herb risotto.  Patrick's pork fillets were well-cooked.  We ended with pears and apples in phyllo topped with a spicy gelato and cinnamon cream.  We somehow managed to eat all of this, down a bottle of wine, drink a grappa de vin santo and a limoncello.  A very good meal (though not our favorite in Italy).