See: Piazza della Signoria and Uffizi
I was ready to leave Florence by the morning of our third day.  We felt claustrophobic, worn down by the crowds, the gray clouds, and the narrow streets.  But, then, there were parts of Florence we loved.   We were shocked and impressed by the stunning brutality of the statues in the Piazza della Signoria.  It is a strange thing, though, to stand in the open-aired palazzo with the horrors of Giambalino's Rape of the Sabine Women and Cellini's Perseus with the Head of Medusa serving as background and children running through the cobblestone piazza to the Fountain of Neptune in the middle.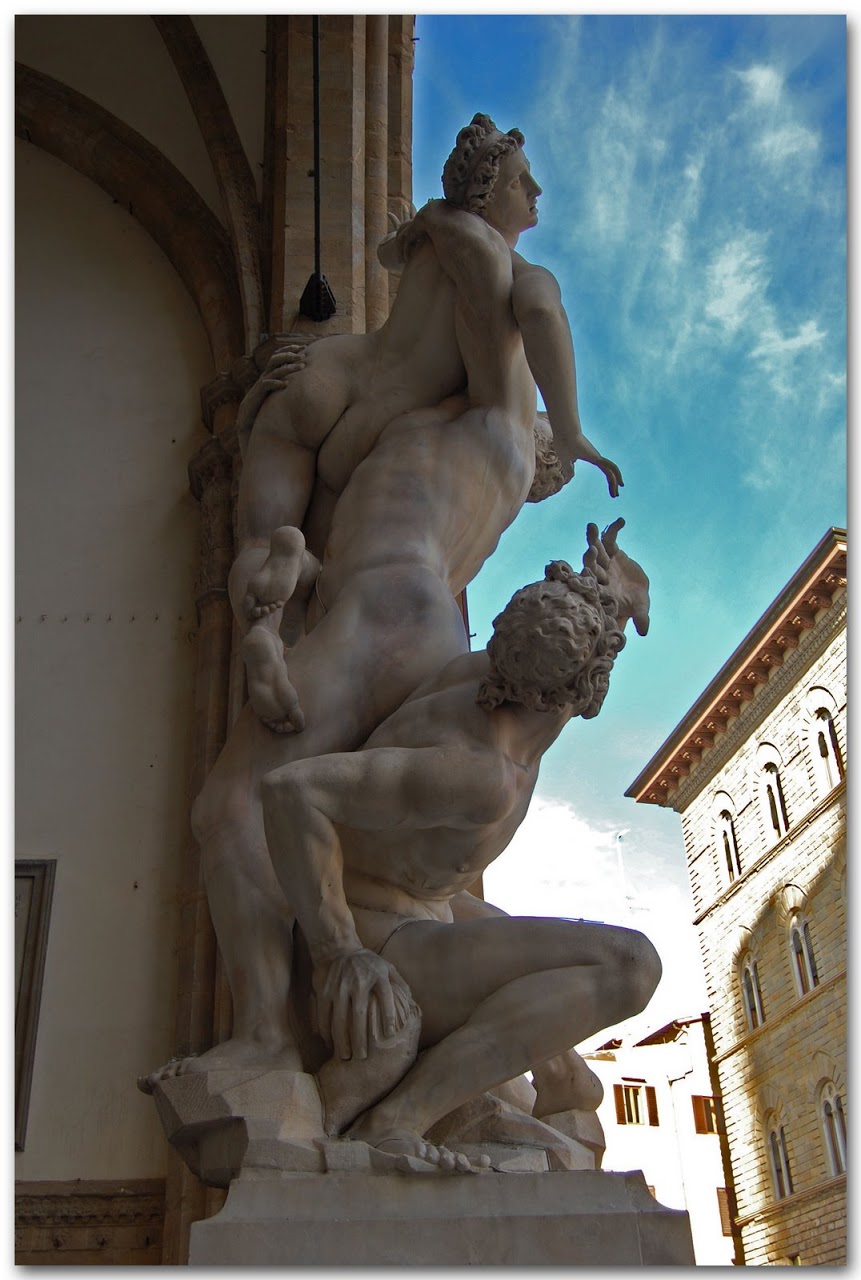 The Uffizi amazed us but not for the art that we expected.  While Botticelli's The Birth of Venus was beautiful, we were enraptured by the depth and detail of his La Primavera .  There were few visitors who made it to Rembrandt's self-portraits but we were so happy that we did.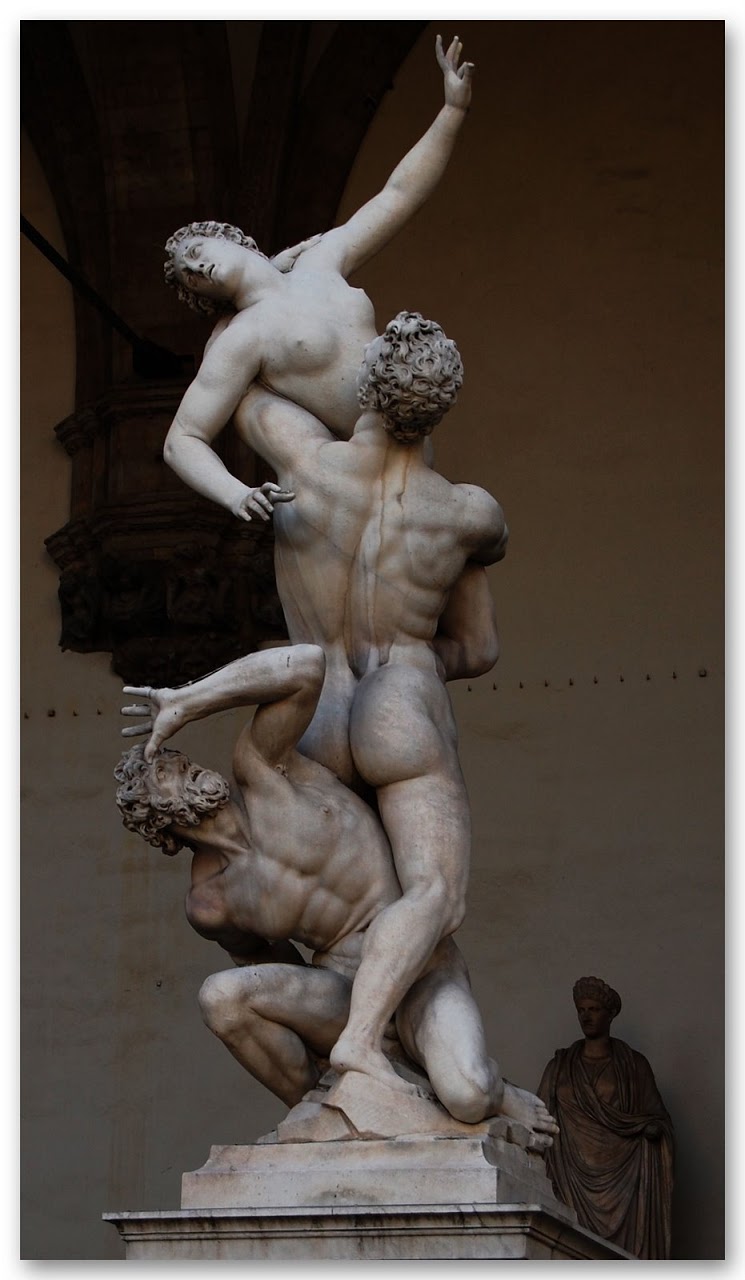 Otherwise, we kept getting thwarted.  We tried to go to the Mercato Centrale and the Medici Chapels and both were closed.  We walked across the Ponte Vecchio and Pitti Palace was closing.  We both kept telling each other that we were glad to be leaving Florence and ready for Tuscany.
Eat: Rivoire and Cipolla Rossa
Ristorante Pizzeria Il Bargello - We should have known better because this restaurant lines the tourist-laden Piazza della Signoria but, by the time we left the Uffizi, we were starving and willing to settle for anything.  Given that our stomachs were caving in on themselves with hunger, I expected that any pizza would taste good.  Nope, I was wrong.  Both pizzas matched fairly evenly with the microwaved pizza we ate on our Delta flight from Atlanta to Pisa.

Rivoire - I had such high hopes for this place.  For me, good thick hot chocolate is only a few steps removed from a higher calling and purpose in life.  I want my chocolate to taste like it was churned by a waterfall and flow through my throat in a rushing wave of creamy liquid.  My spoon should stick almost upright into a proper cup of chocolate.  The chocolate at Rivoire while good did not meet those very high expectations.  It was a bit too milky and thin.  But, if you can't make it to La Sfizia in Pisa, then this is a decent option.
Cipolla Rossa - The restaurant was half-empty when we arrived so we weren't expecting greatness.  But, the food was, by far, the best we had in Florence.  We shared a bruschetta, toasted to a golden brown and topped with sweet chopped tomatoes.  Patrick had a filet of beef topped with porcini slices, all of which was cooked perfectly.  I had a vegetable risotto in a bowl made of a parmigiano crust.  As I dipped my fork into the risotto, the parmigiano crust melted into the risotto and over my fork.  We drank lots of wine and enjoyed a lovely meal.