Views from Santorini
I was reading CNN Travel yesterday on how to pick the perfect Greek island out of the 1,400 islands scattered along the Aegean.  Sure, there are the obvious choices:  Santorini and Mykonos, Crete and Rodos.  But, how do you pick a few spots to visit out of the thousands?  How do you know that these will be the perfect Greek islands for you?

Peacocks in Kos (and Chewy and Abby completely oblivious to the peacocks)
I get these questions all the time because I've kind of become an unofficial travel planner.  People --- friends, family, blog readers, and random strangers at the grocery store --- will ask me where I suggest they go, what they should do, and, most importantly, what they should be eating.  I send out epic emails that rival the Russian writers for length, depth, and excessive use of adjectives, with suggested itineraries and speculations on weather, the number of tourists, and the potential exchange rate.  These emails tend to be spattered with capital letters, enunciations, and exclamation marks when I get overly excited about Turkey ! Italy ! Japan !  and China !  Happily, people tell me they like my suggestions so I continue doling out the advice.
Shopping street in Rodos
But, my own travel planning is a bit more haphazard .  I have a master spreadsheet where I keep track of where we're going and what we'll be doing, but, for the most part, we go where we can find reasonable accommodations and transportation.  We're not particularly picky about finding that one perfect place to visit.
Art in Rodos Archaeological Museum
You see, anywhere could be perfect and anywhere could be a disaster.  We've gone to cities touted by everyone as the next best thing and we found it completely uninteresting or horrible.  We've gone to places that nobody else noticed and loved it.  We never know what we're going to like until we get there.  And, I posit that, no matter how much you research and plan, you cannot know what will be the perfect Greek island.
| | |
| --- | --- |
| | |
| | |
Vibrant colors in Kos and Rodos
It's like this: you have a favorite Mexican restaurant that you've eaten at for years and years.  You go there all the time.  You think it's the best Tex-Mex you'll ever eat.  So, one day,  you take your best friend to that Mexican restaurant.  She sees the crowds of people lining up to eat that food and she's excited.  Enchiladas!  Tacos!  Guacamole!  But, it turns out that the head chef is sick that day, stuck in bed with the flu.  The second tier chef is nervous and everything comes out underseasoned and underspiced.  Your friend looks at you like you're crazy.  She asks you why you would think that this is the best Tex-Mex restaurant ever?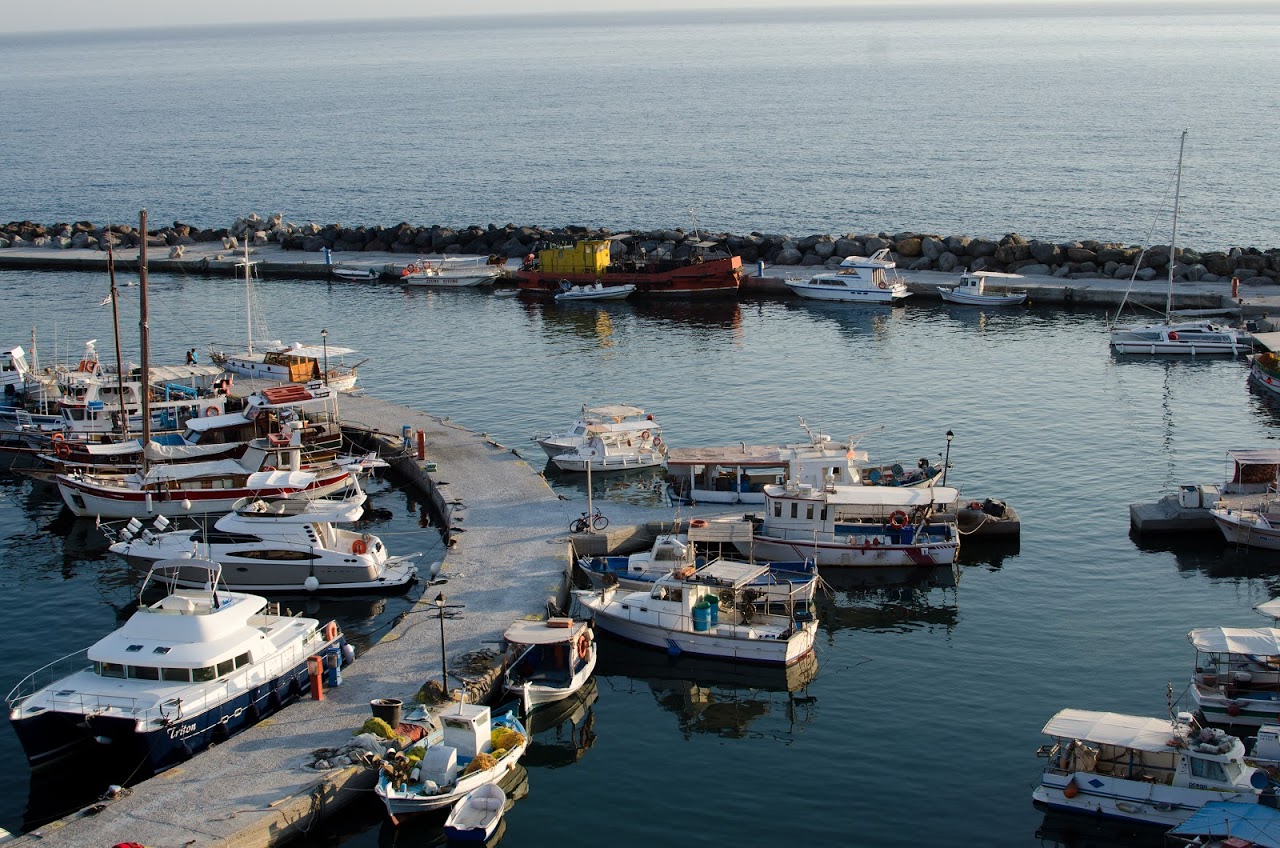 Fishing boats in Santorini
It's happened to all of us, right?  We rave about something and it turns out to have an off day.  It's the reason that most of us try restaurants at least twice before writing them off.  But, when we travel, we don't usually have the luxury of coming back over and over again.  Our visit to that spot might be our only visit there because it's too expensive or time-consuming to keep coming back to a place that we don't really like.
And, I think that's what happened to us in Greece.
The truth is [just spit it out, Akila] . . . the truth is, we didn't really like Greece.  We spent a month hopping around the different islands and a week in Athens and, generally, we gave the country a "meh."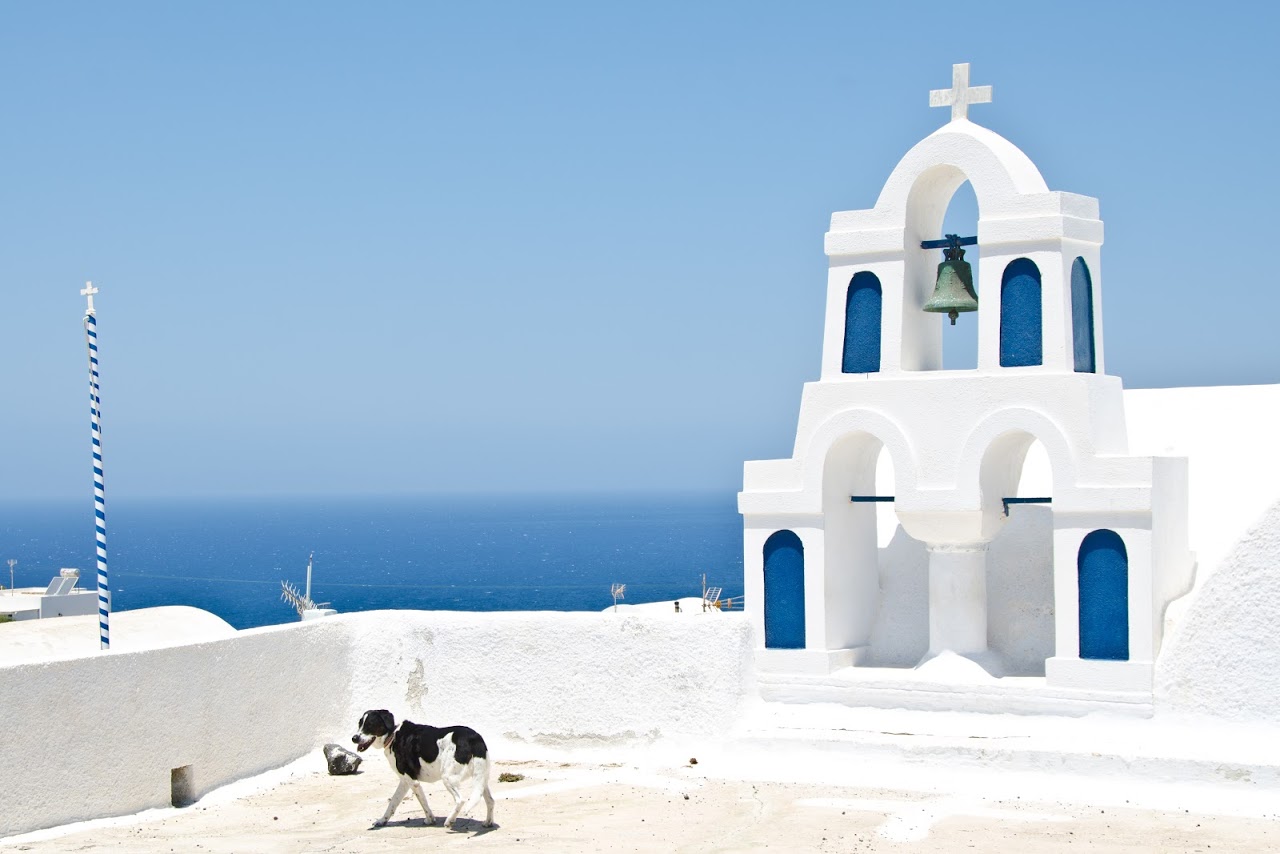 Abby in Oia, Santorini
I hate that we are so unenthusiastic about this place because everybody and their brother has told me how magical they've found Greece, how the beaches are amongst the most beautiful in the world, and the food is simply to die for.
Of course, we thought the views in Santorini were absolutely amazing (pictures to come) and we adored the calm, relaxed beaches in Naxos.  We found a few delicious restaurants and I would love to find Greek yogurt in the United States that's as creamy and rich as what we ate in Greece.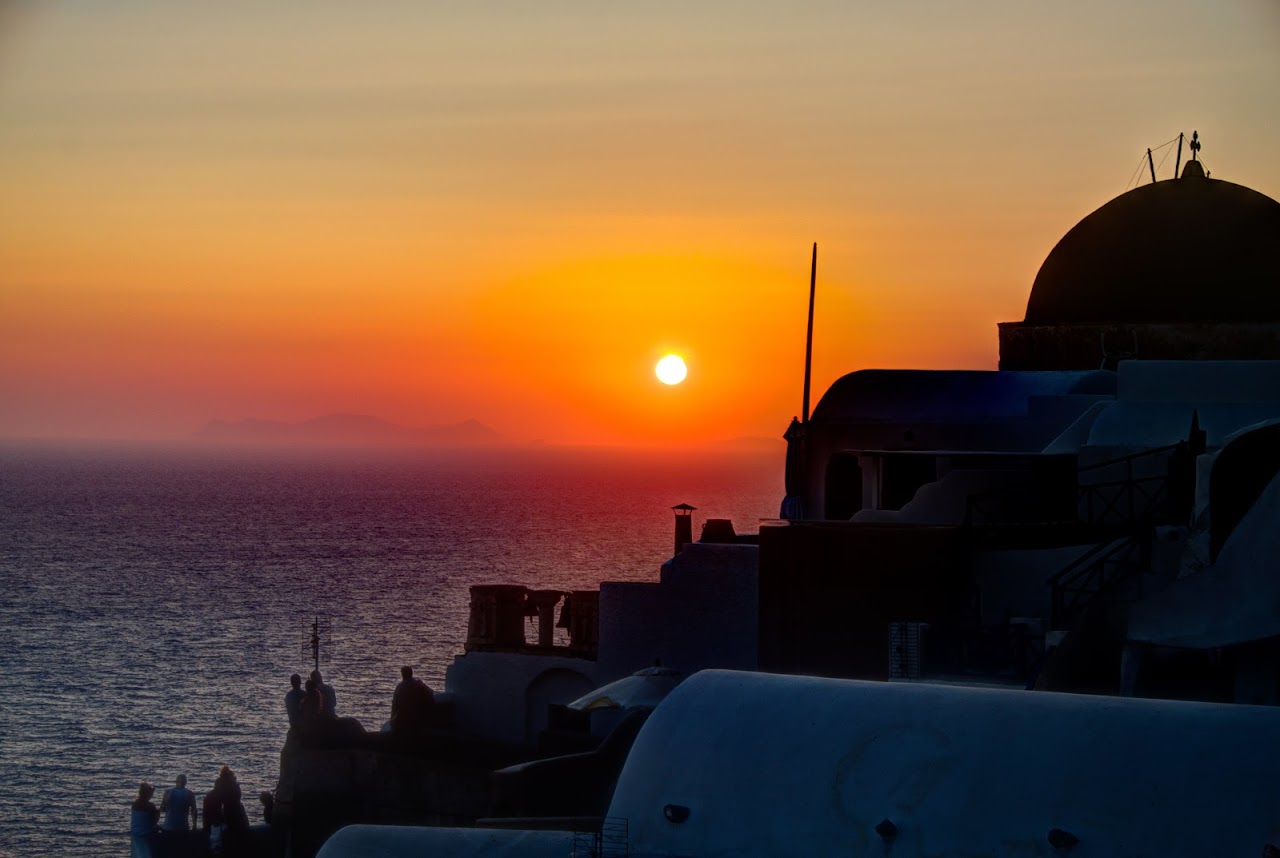 Santorini sunset
But, that's only a small part of our trip.  In all fairness, we weren't particularly impressed.  I doubt that we will ever return.  Maybe it was because we had just left Turkey which is among our favorite countries in the world.  Or maybe we didn't get the Greek charm that everyone tells us we will find.  Or maybe it was because we were there in June when the tourists flock to the country.  Or maybe it was because it was so overwhelmingly hot there that we had to limit our time outside.  Or maybe we just don't like Greece.