The savor of the last two years lingers on our lips.  We have eaten countless meals at street stalls, restaurants, cafes, cooking classes, and homes in 19 countries but no meal has been the same as any other.  This post collects the most memorable tastes of our travels and we hope that you enjoy this (mostly) salivating journey through the world, as seen by our cameras and remembered by our stomachs.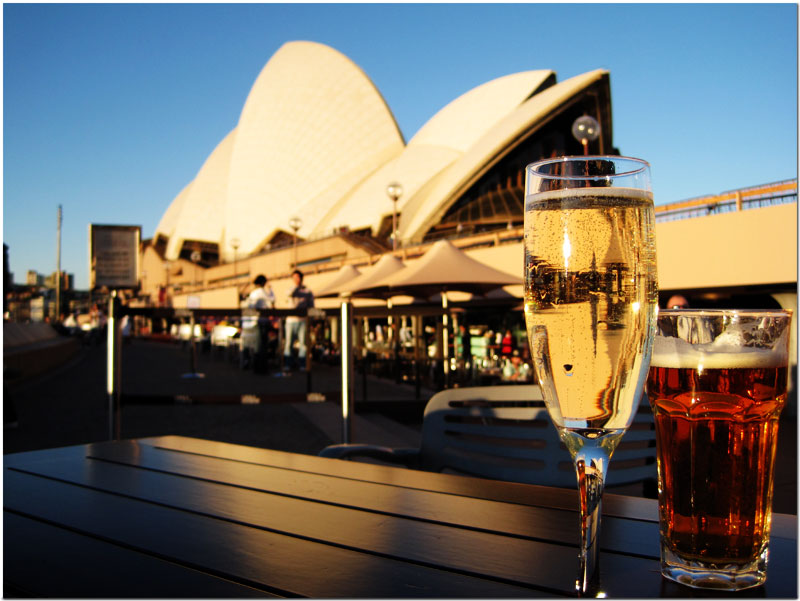 The effervescence coating our tongues and minds from our first champagne and beer toast to our round-the-world trip. Sydney Opera House, Sydney, Australia.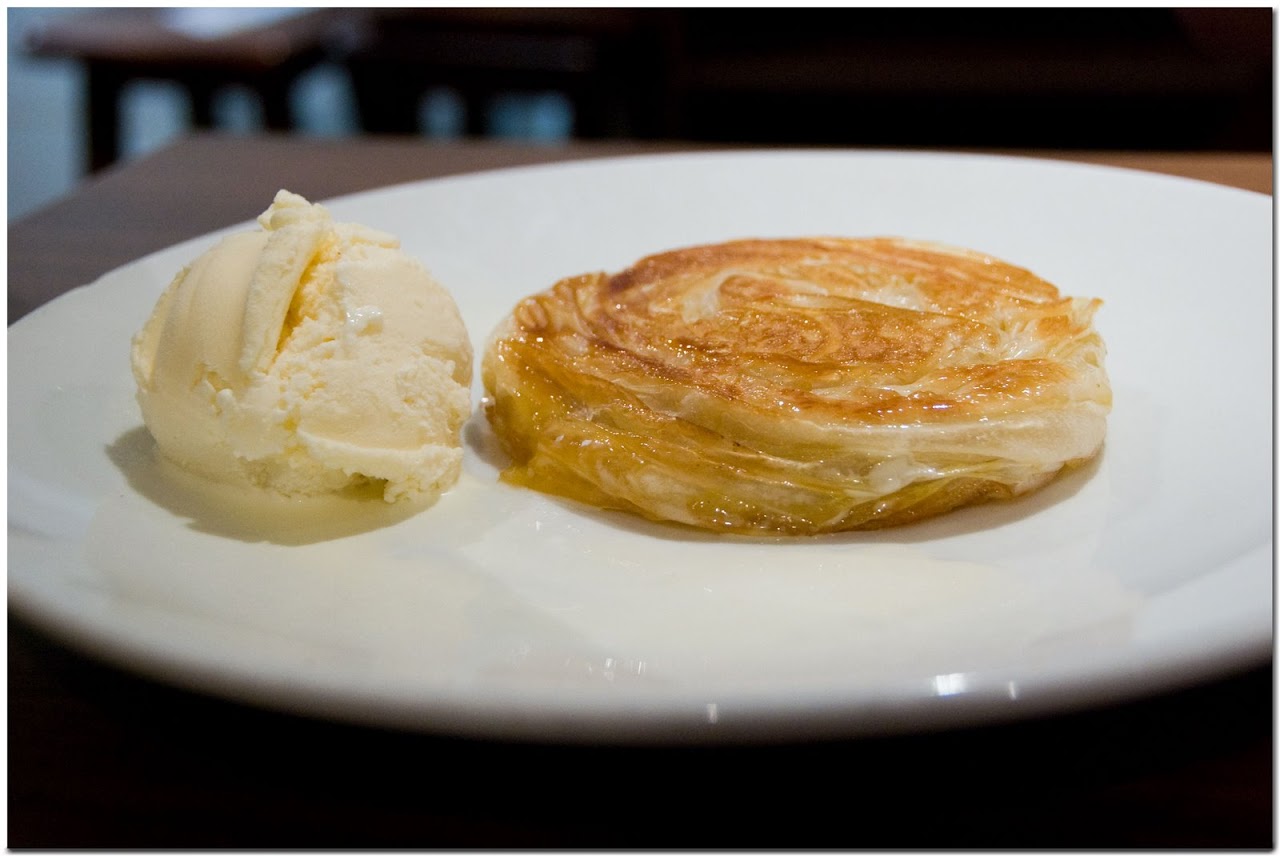 Impossibly light, flaky, and sweet roti canai with vanilla ice cream that we tracked down on three different nights, claiming that we had "photography issues" and needed to take better pictures. Mamak, Sydney, Australia.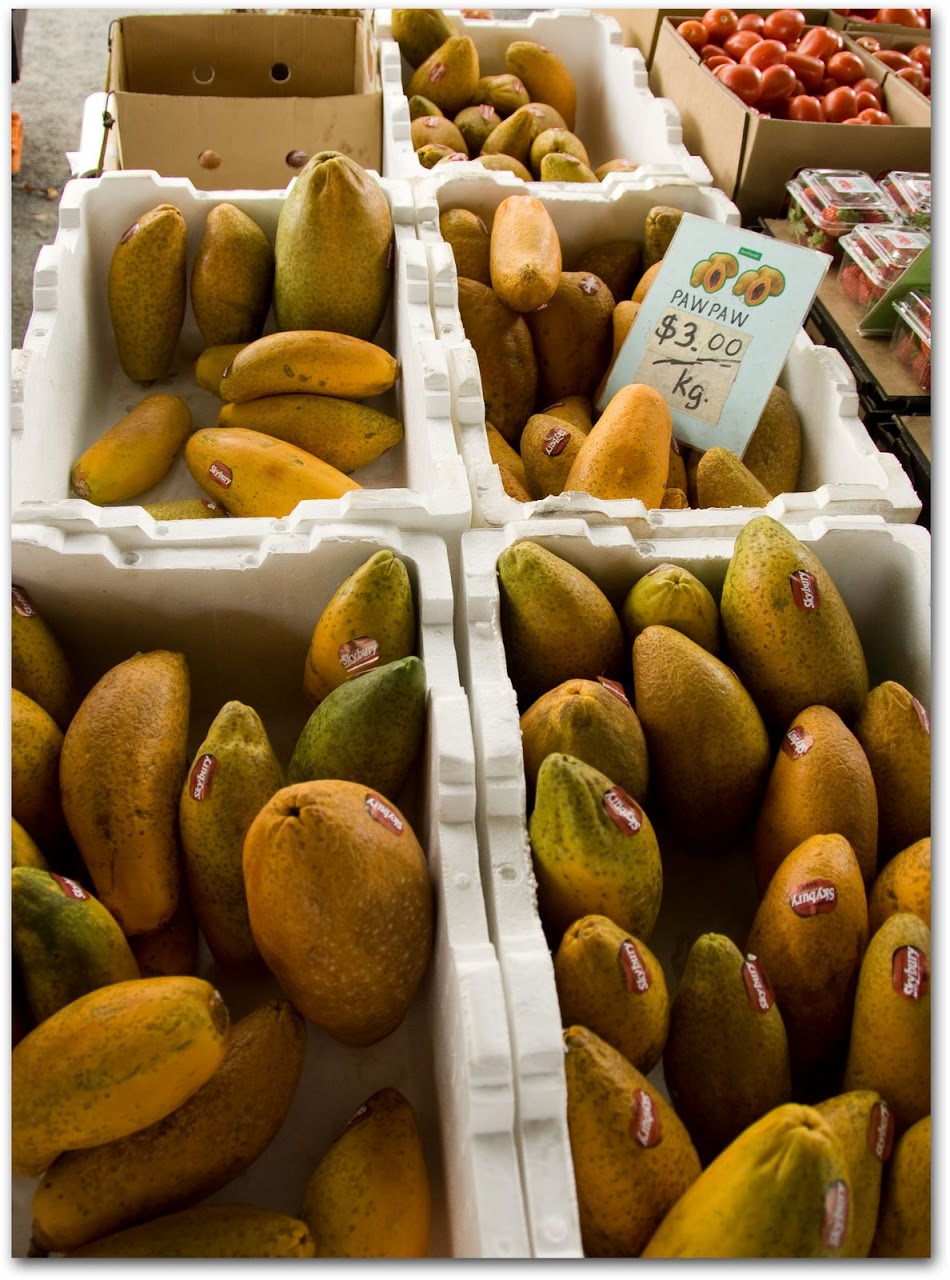 The weeks spent in small towns in Australia where we ate EVERY SINGLE meal with french fries (even my lasagna came with fries), and our relief at finally finding fresh fruit. Port Douglas farmers' market, Port Douglas, Australia.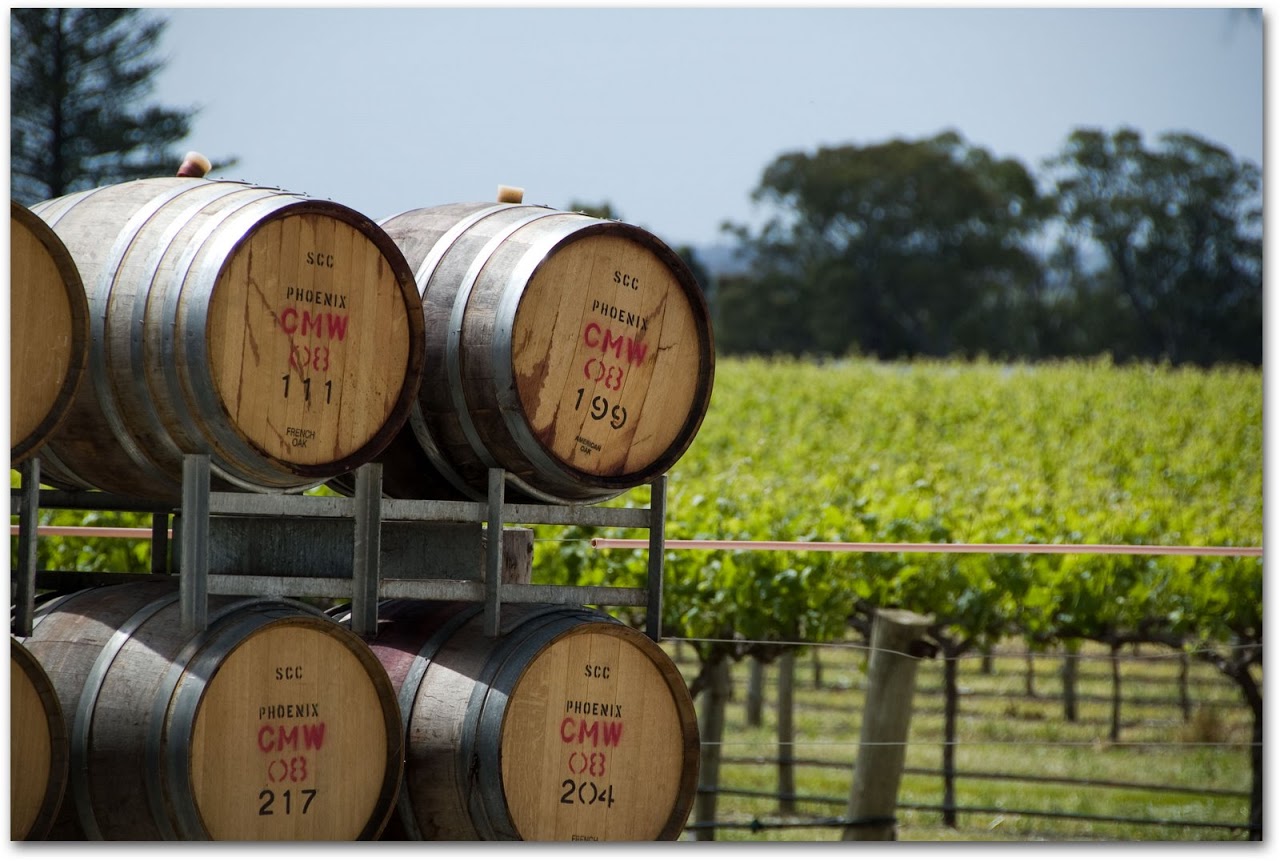 The explosion of strawberry and flowers in the dry 2009 Rose of Virginia wine , which continues to be the best rose we have ever tasted. Charles Melton vineyards, Barossa Valley, Australia.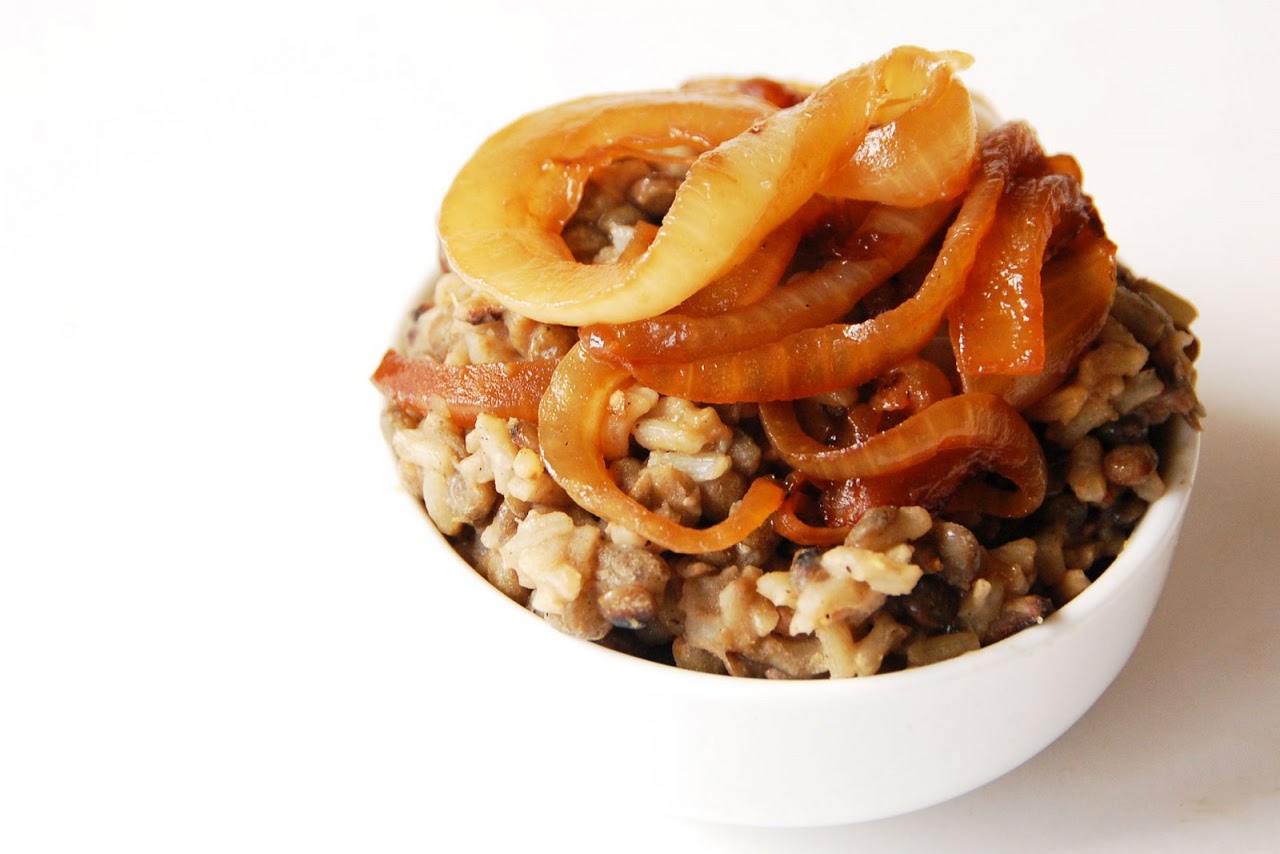 The creamy, oniony, and healthy mujadara we made with our own hands while camping through New Zealand, a much needed respite after a month eating restaurant food. Our kitchen.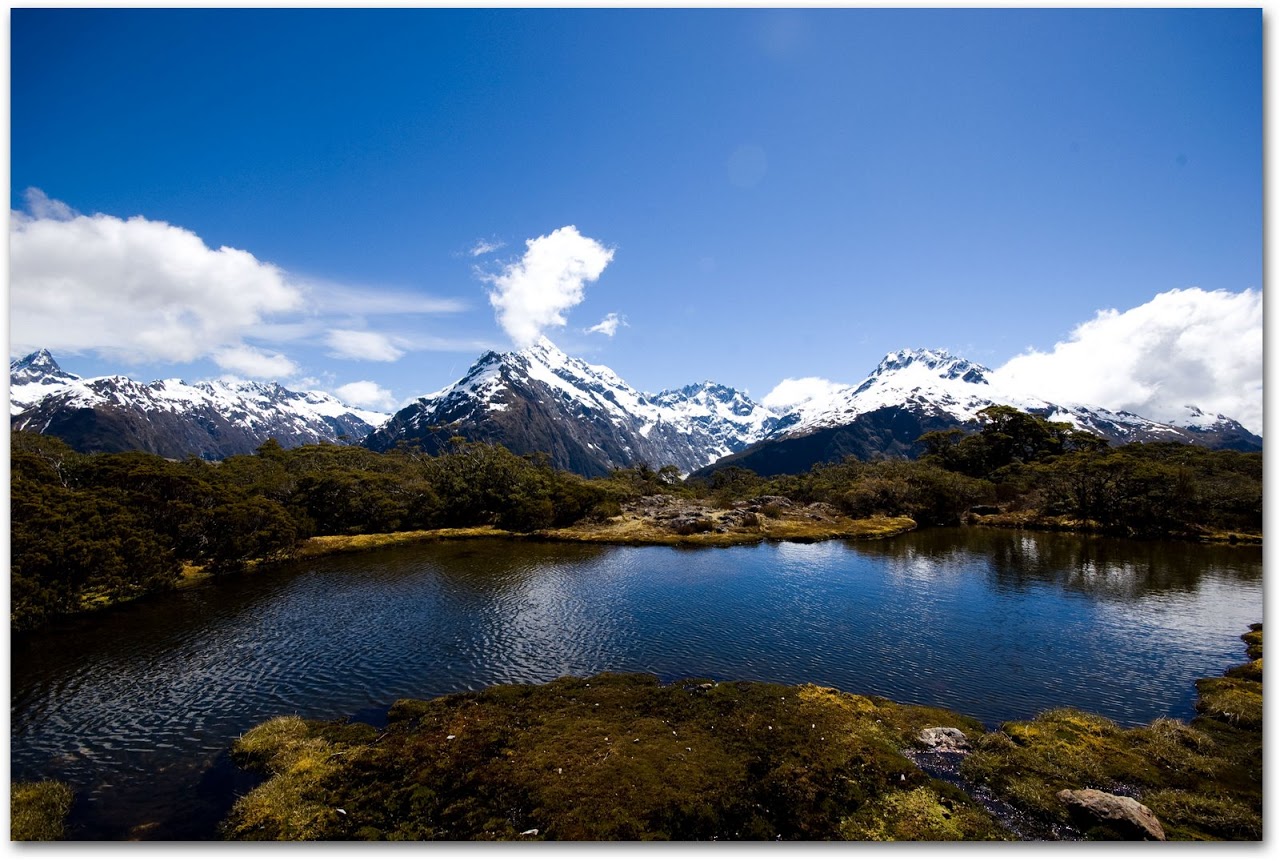 The fact that we were too exhausted from flipping over our kayak in the frigid Milford Sound to photograph the best meal we had in New Zealand , including a beetroot cream cheese, a basil pesto, and a white bean hummus served with wheat bread on a rustic plank, roasted and stuffed red peppers, and venison with roasted portobello mushrooms. Redcliff Inn, Te Anau, New Zealand.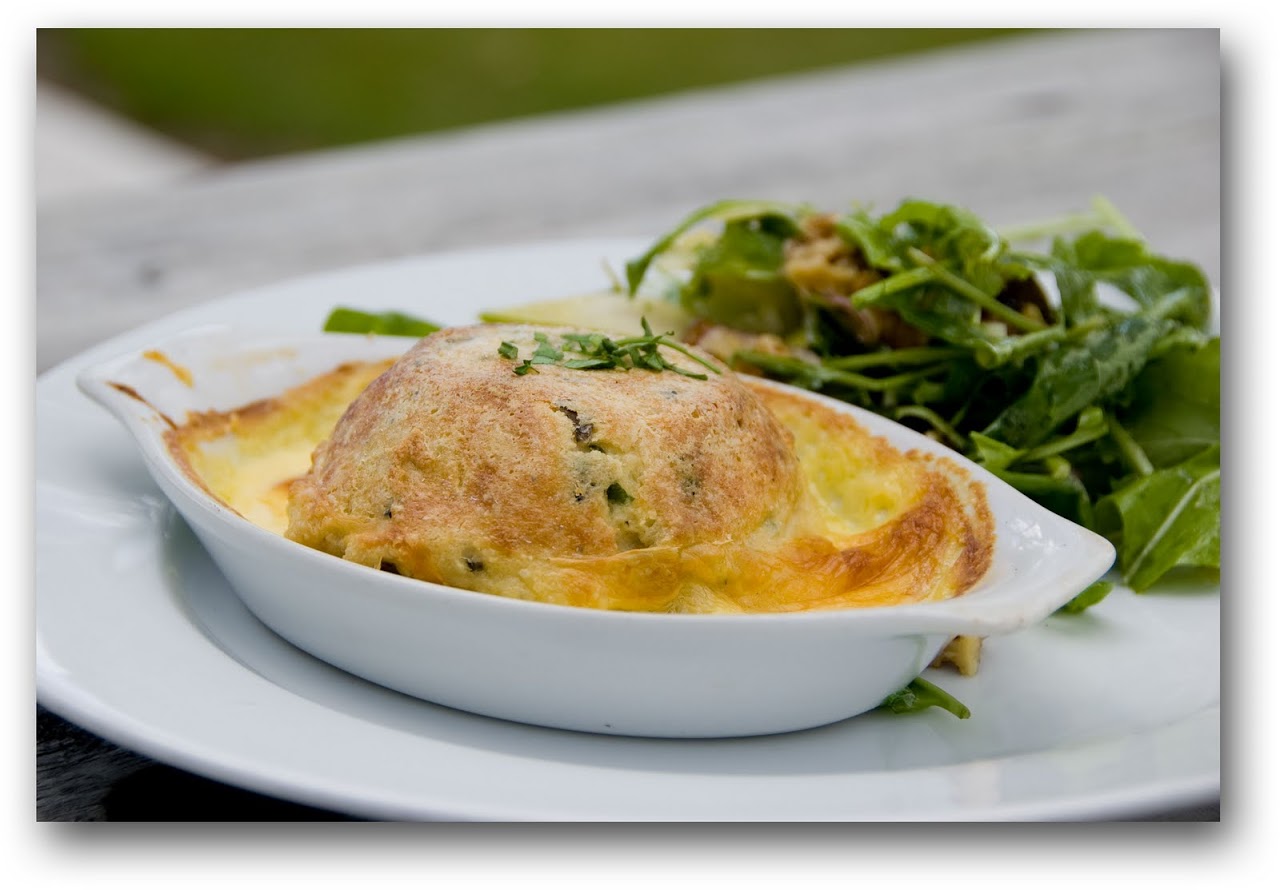 The sinful smoothness from eating a blue cheese souffle under a deep blue New Zealand sky with fields of vineyards at our feet. Wairau River vineyard, Marlborough region, New Zealand.
The rich nuttiness of a
MOA Barrel Reserve beer,
each aged in a wine barrel from the Marlborough region.
MOA, Marlborough region, New Zealand.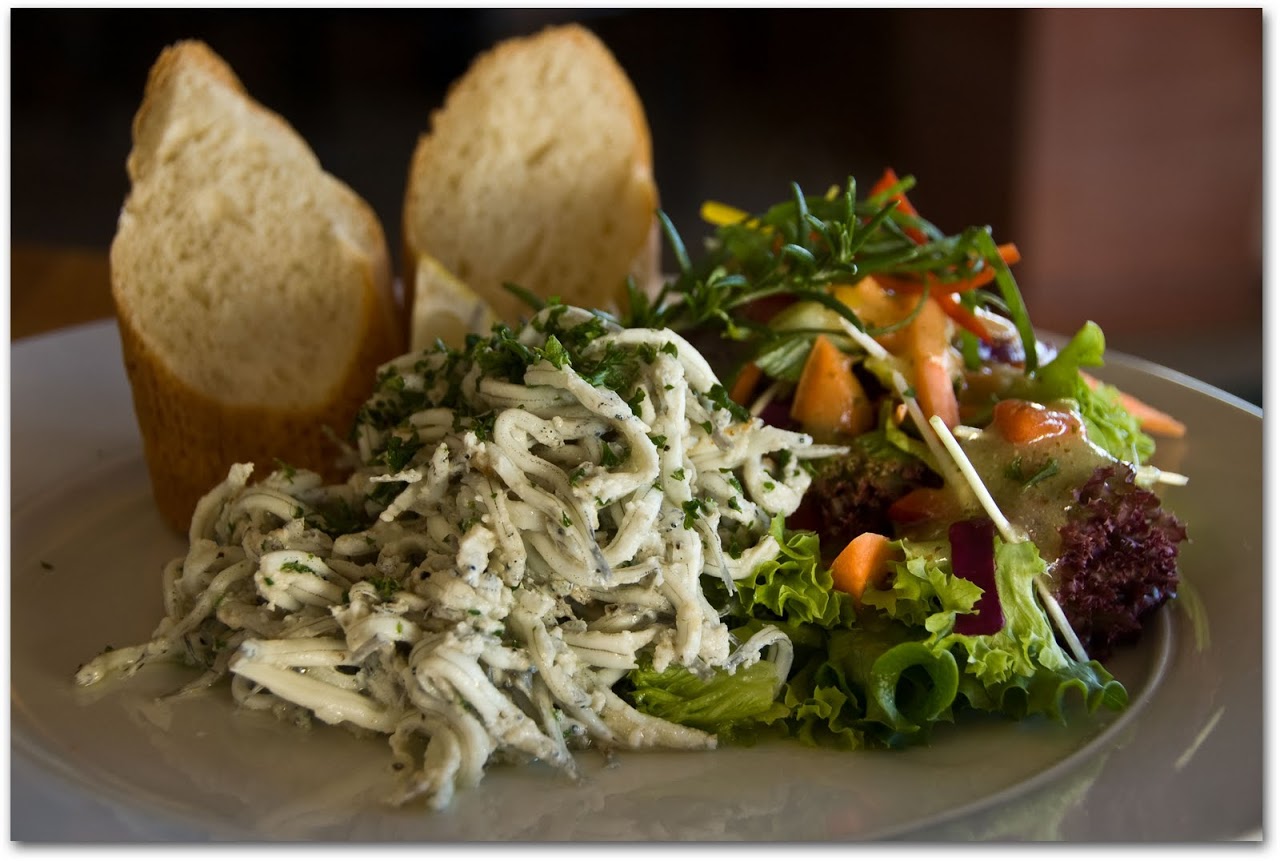 The wormy appearance and texture of the delicate whitebait , which tasted somewhere between crab and a white fish, and is much sought after in New Zealand. Cafe de Paris, Hokitika, New Zealand.
Our amazement that noxious sulfur makes vegetables and chicken taste delicious when cooked
hangi
-style.
Cosy Cottage International Holiday Park, Rotorua, New Zealand.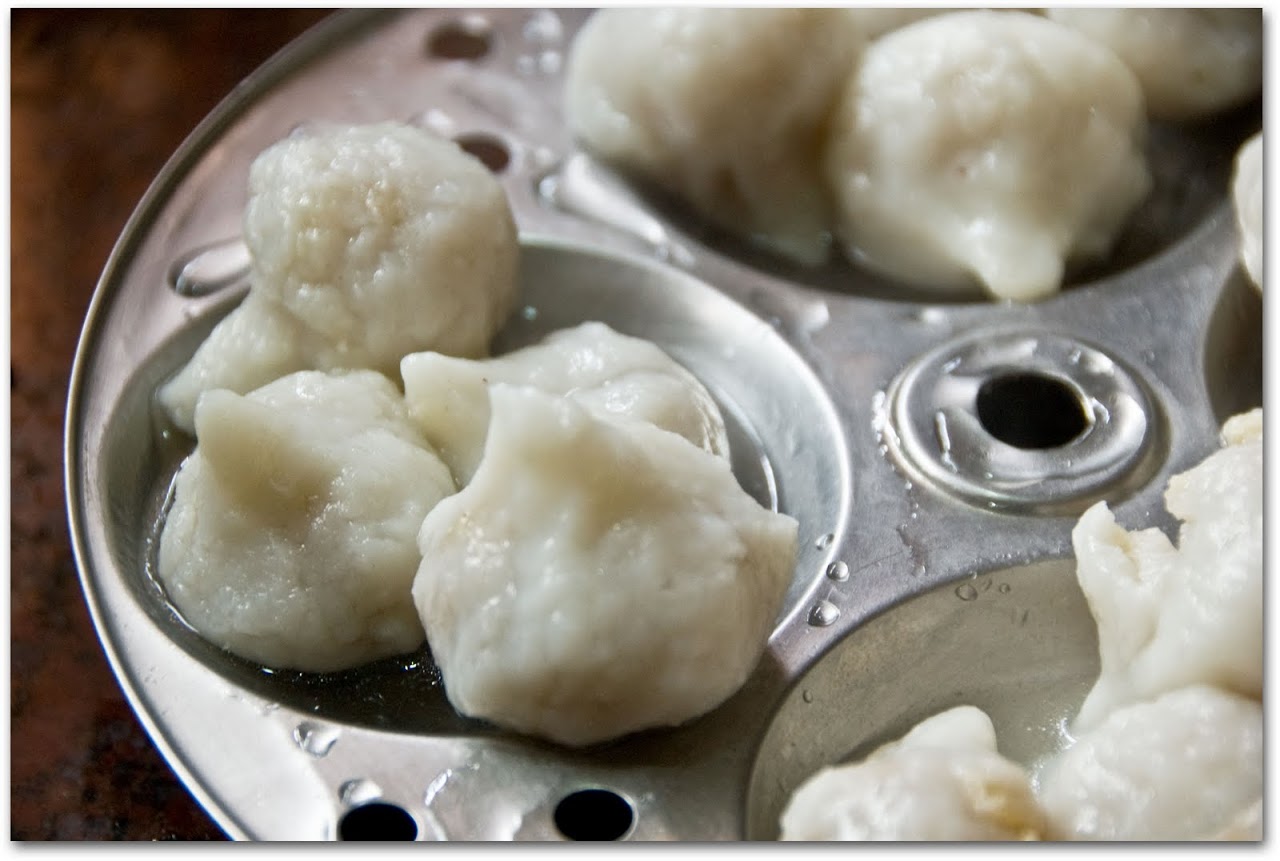 Learning how to make sweet kozhakattai (coconut dumplings) from my grandmother, the woman in whose kitchen I first learned to appreciate food. Patti's house, Chennai, India.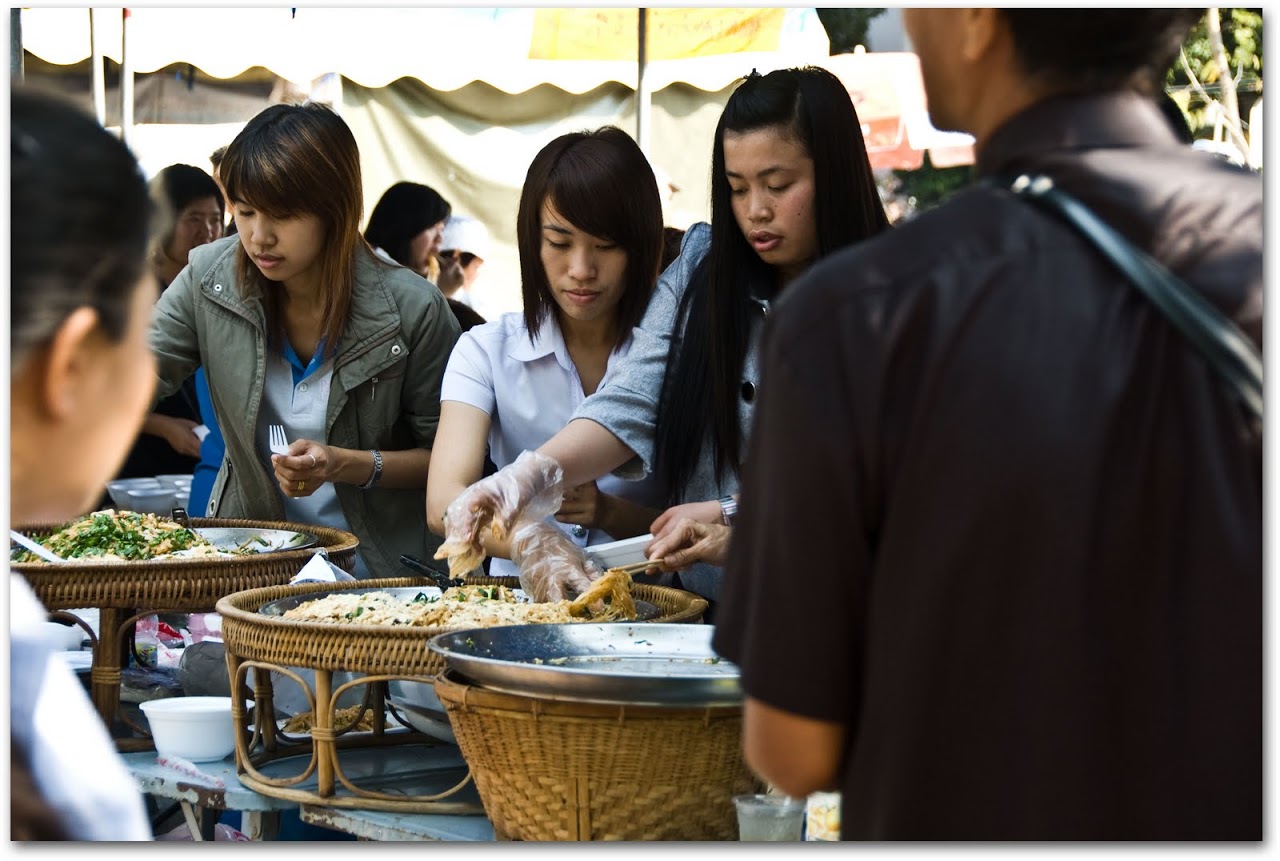 The generous welcome from the Thai people as we arrived for the feast at the head monk's funeral at Wat Chedi Luang , and ate plate after plate of noodles and rice with masses of Thai people dressed in black and white. Wat Chedi Luang, Chiang Mai, Thailand.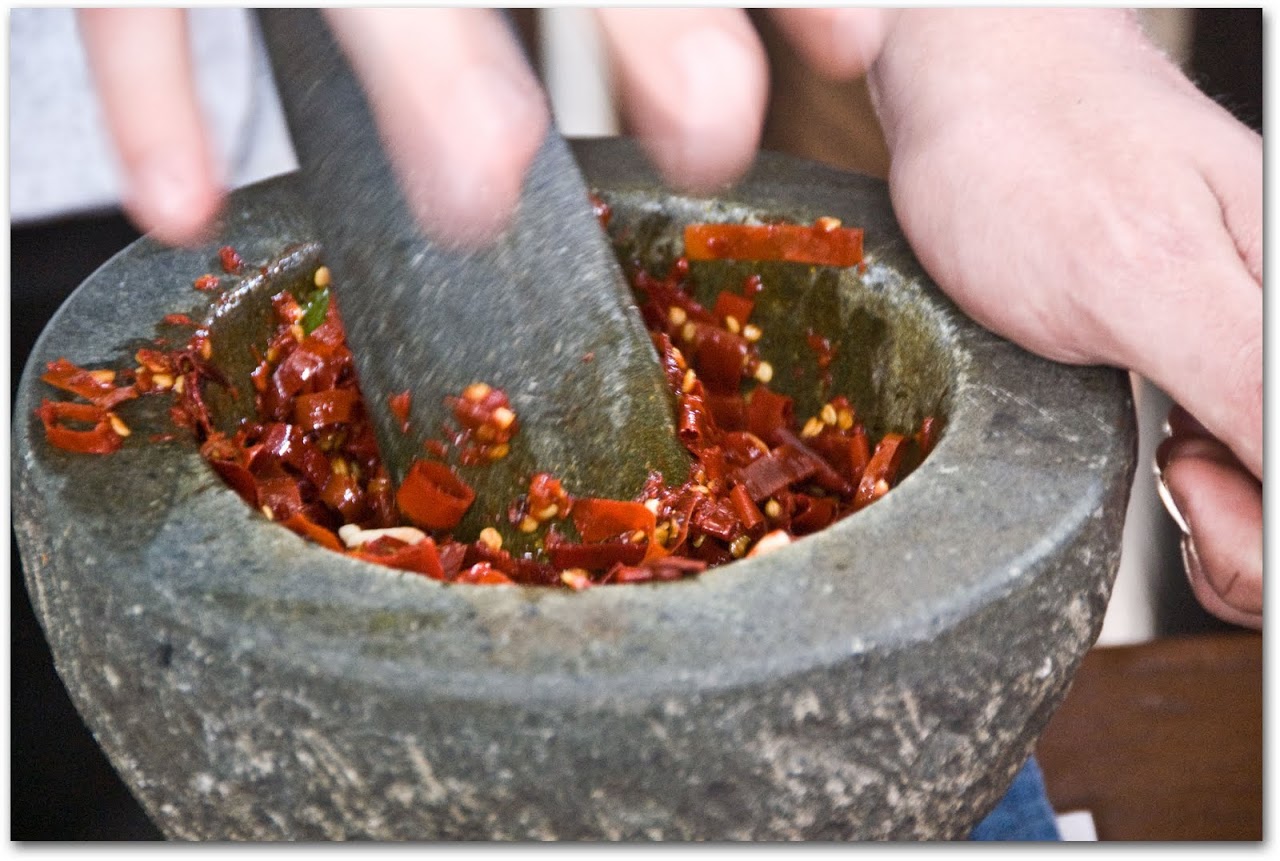 The eye-blistering smell of red chilies being mashed for what would become the best Thai curry we have ever eaten. Asia Scenic Cooking Class, Chiang Mai, Thailand.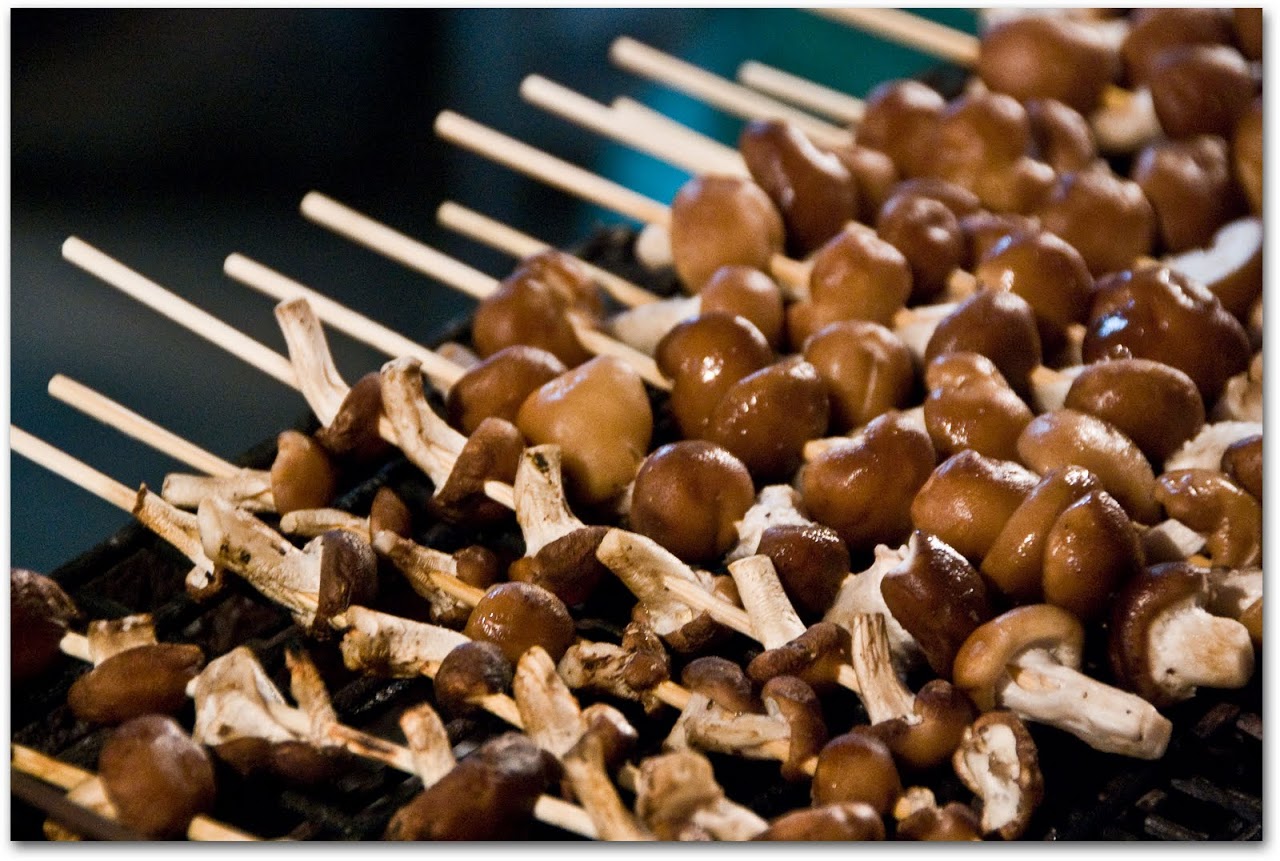 Pulling semi-dried mushrooms off bamboo skewers with our teeth while wandering around the colorful throngs as night fell on Lampang. Weekend night market, Lampang, Thailand.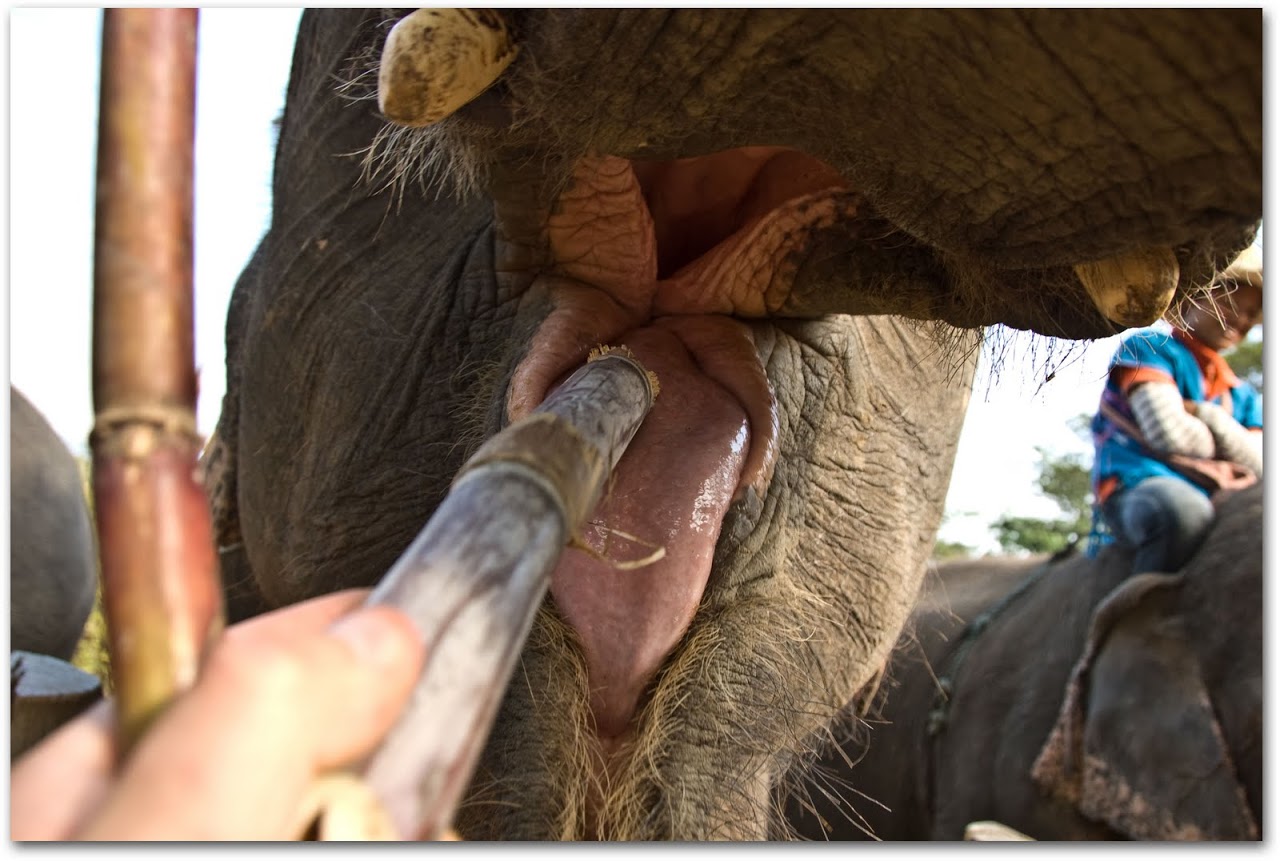 Sharing a meal of vegetarian fare, bananas, and bamboo with our elephant friends --- and, yes, they ate way more than we did. Patara Elephant Farm, Chiang Mai, Thailand.
Realizing that the rice paper wrappers we use to make simple spring rolls take months of toil in rice fields and hours of back-breaking labor over a fast-spinning stove in Southeast Asia. Rice fields, Sukhothai, Thailand; rice paper wrapper visit, Battambang, Thailand; spring rolls made in our kitchen.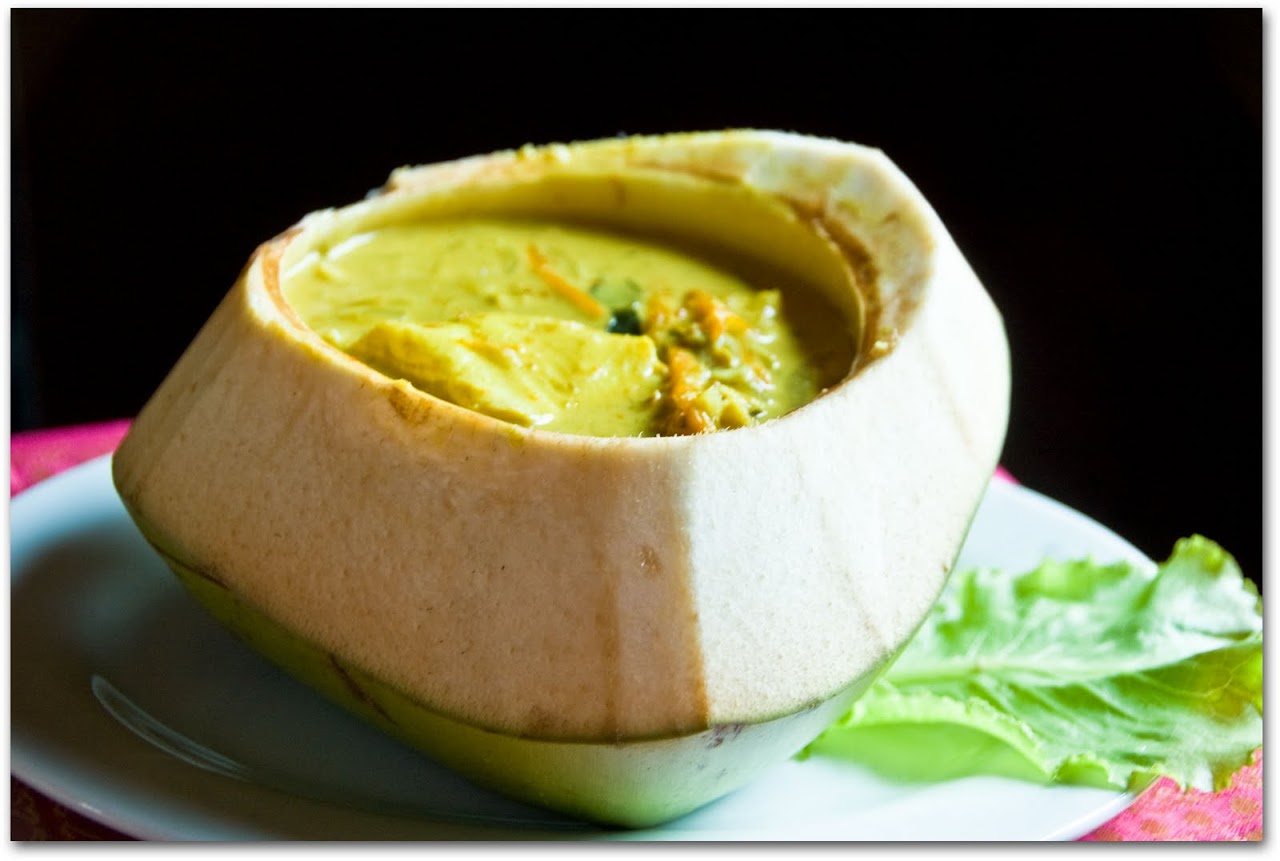 The joy of purposeful charity as we watched Cambodian street children make and serve us amok , a stew of coconut, fish, and curry, as training for future jobs in the hospitality industry. Romdeng and Friends, restaurants run by Mith Samlanh, Phnom Penh, Cambodia.
Introducing our traveling friends to the best vegetarian restaurant we have ever tried ; their mushroom and eggplant dips were akin to the nectar of gods. Chamkar, Siem Reap, Cambodia. (sorry, no picture here)

| | |
| --- | --- |
| | |
| | |
Awakening to the power and beauty of tofu , boiled and served with soy sauce, served as cold yuba (tofu skin), grilled with miso paste, flecked with vegetables, or any of the other innumerable ways it may be served. All over Kyoto, Japan.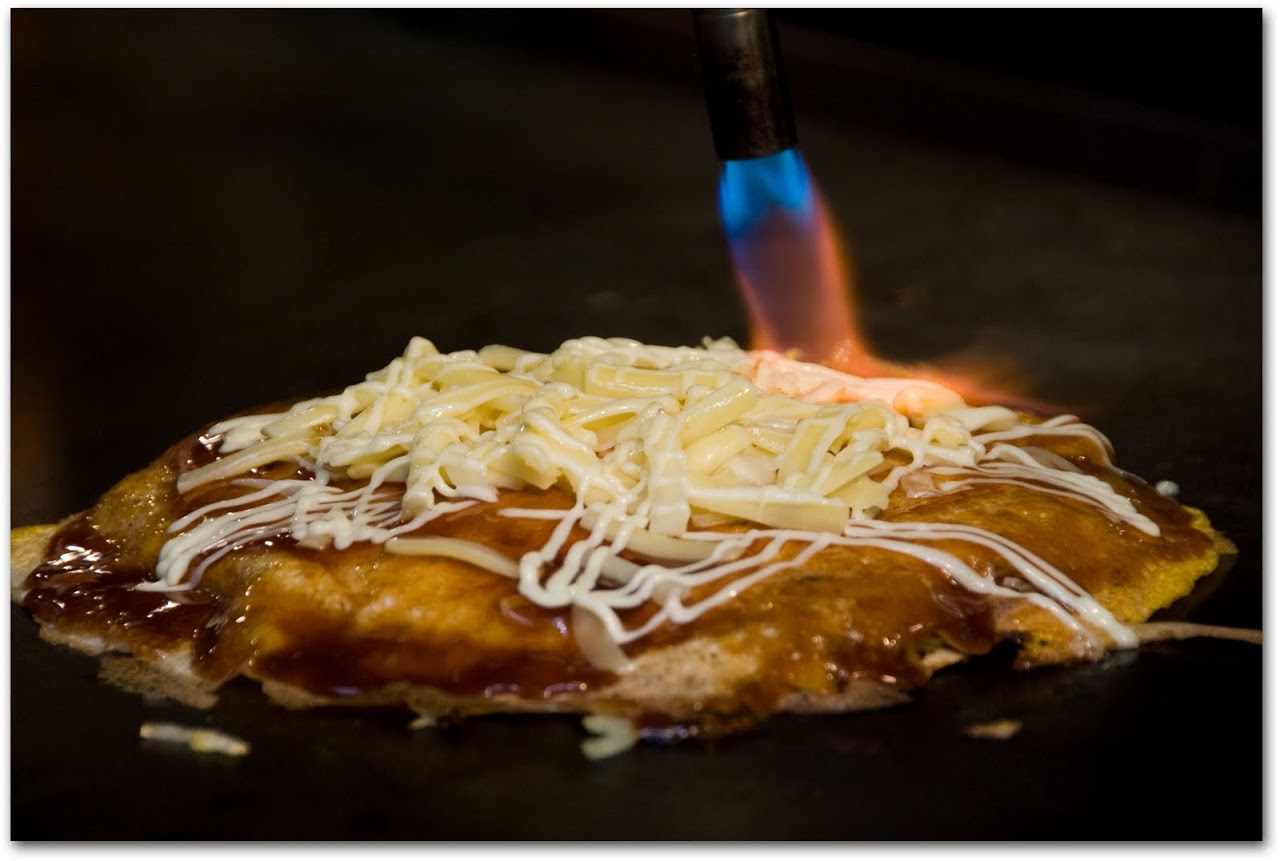 Discovering that though okonomiyaki --- a light pancake filled with cabbage, cheese, meat, barbeque sauce, and mayonnaise --- may sound disgusting, it is actually one of the most delicious food finds in this world. Okonomiyaki joints, Hiroshima, Japan.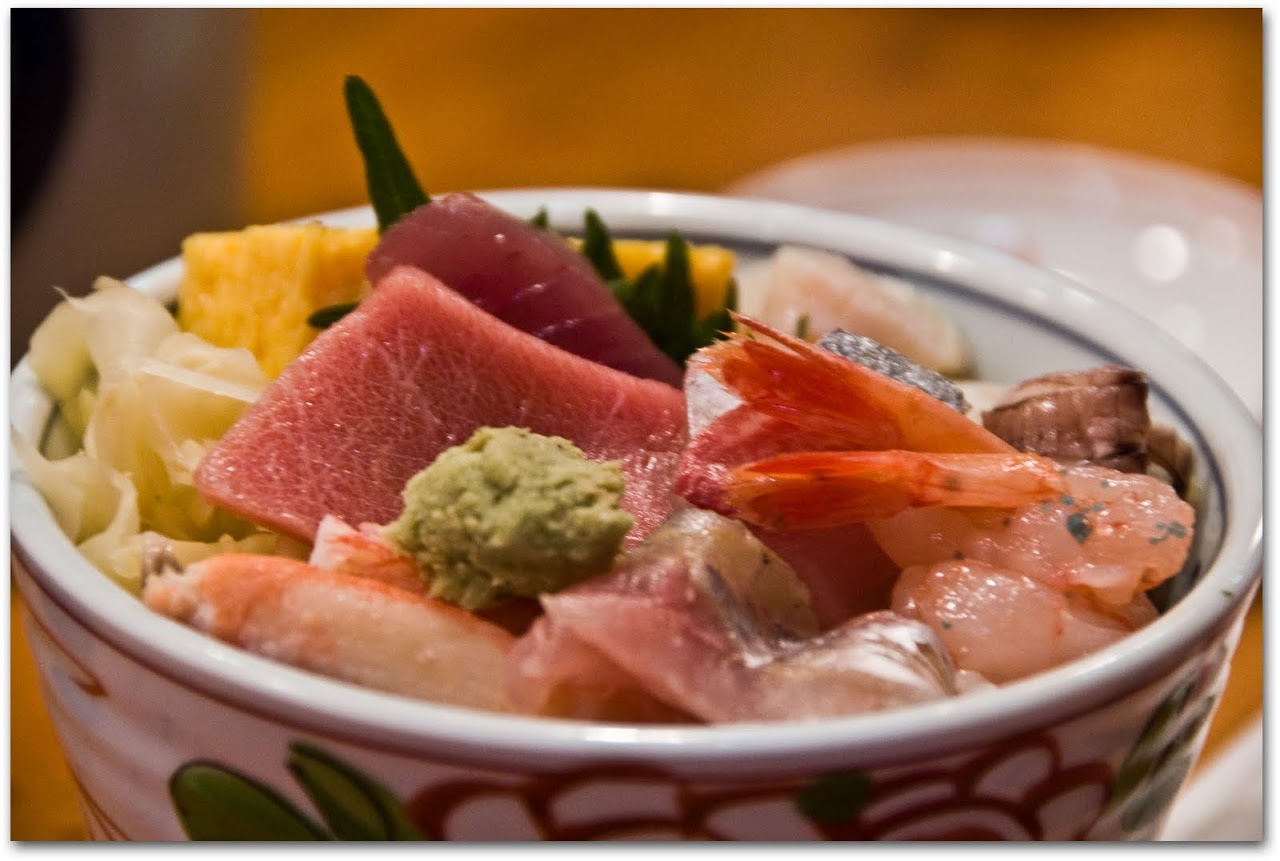 Eating the best sushi ever in a bar with laminated countertops and stools that could fit no more than 20 people at any given time, right outside the Tokyo Fish Market. Tokyo Fish Market, Tokyo, Japan.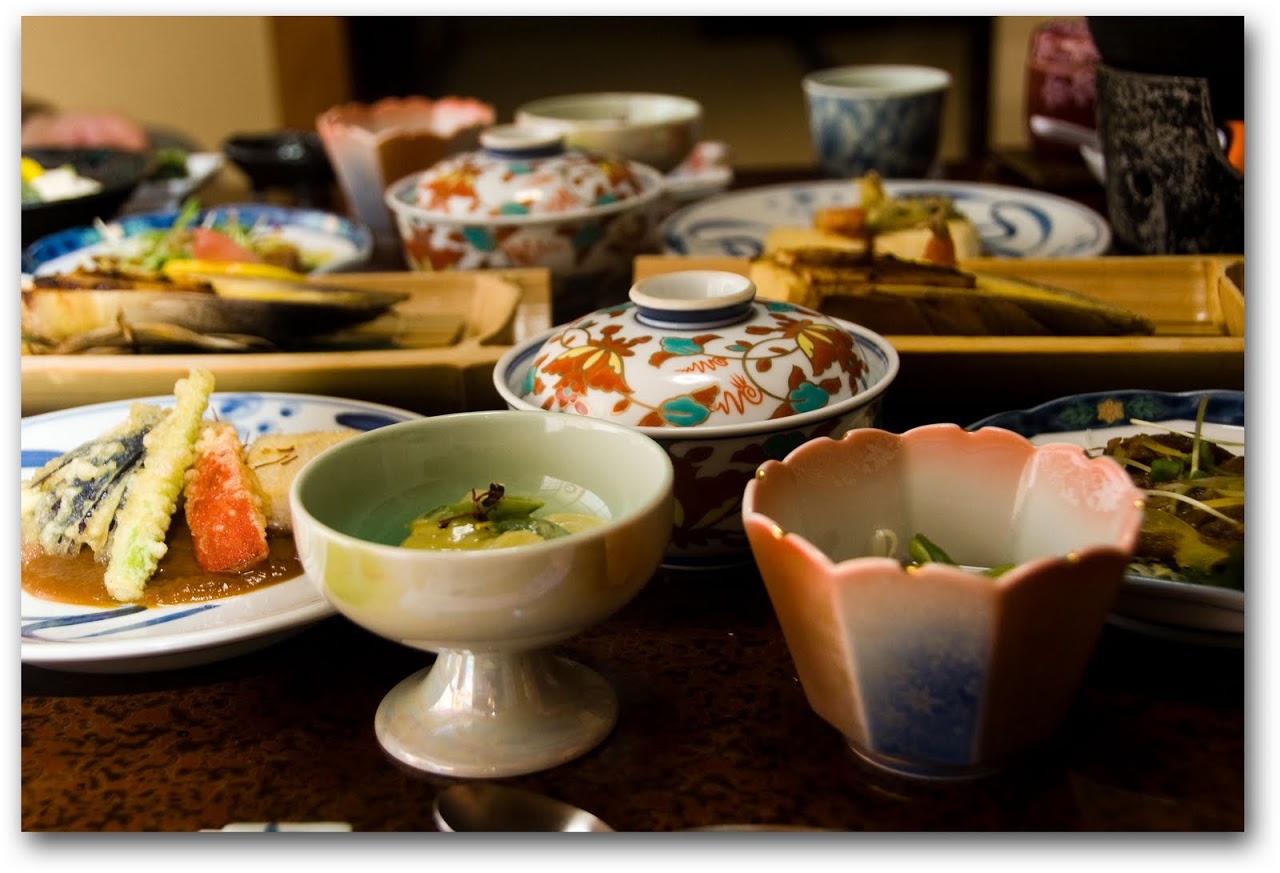 Indulging in a kaiseki dinner , the ultimate Japanese meal, at a traditional ryokan after spending the day relaxing in mineral baths. Kamesei Ryokan, Chikuma City, Japan.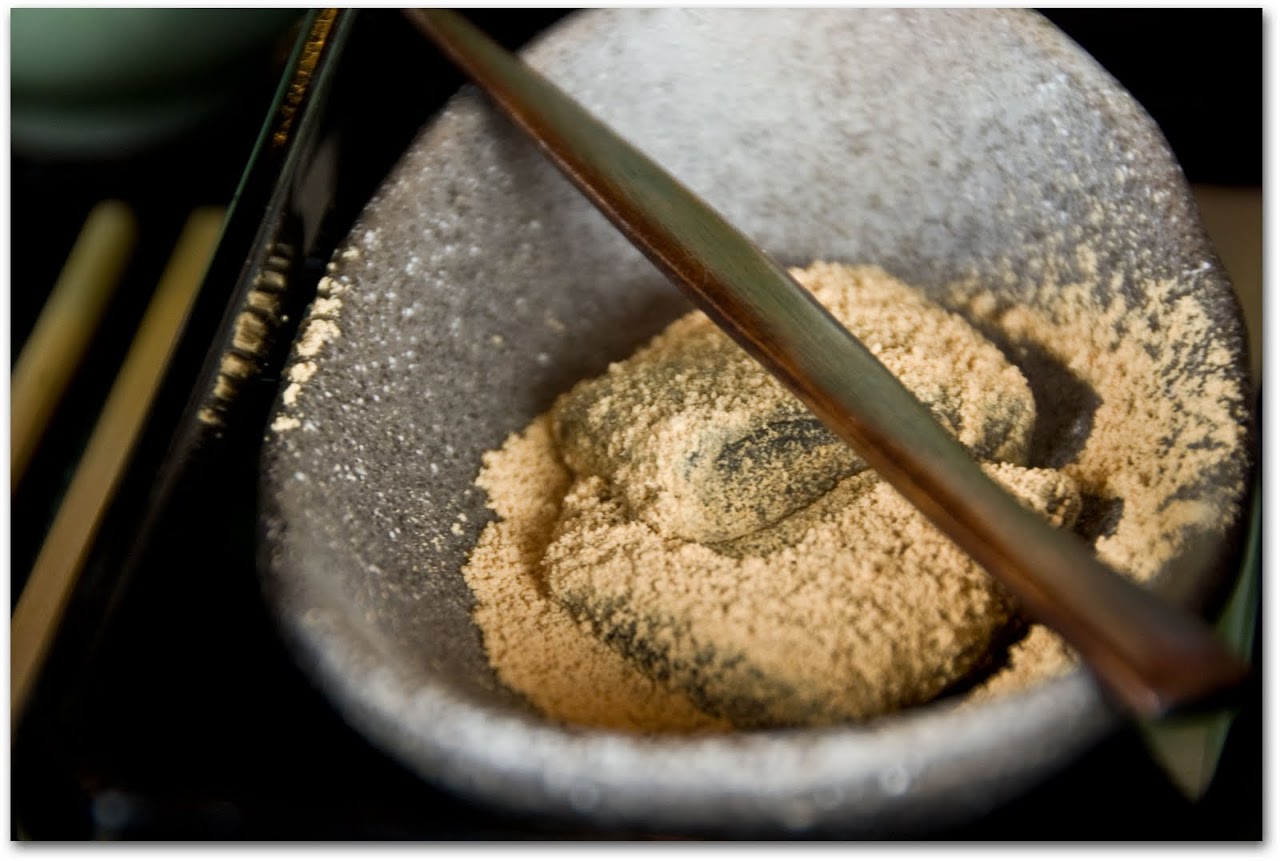 Adjusting to the sweet and squishy world of Japanese desserts . All over Japan.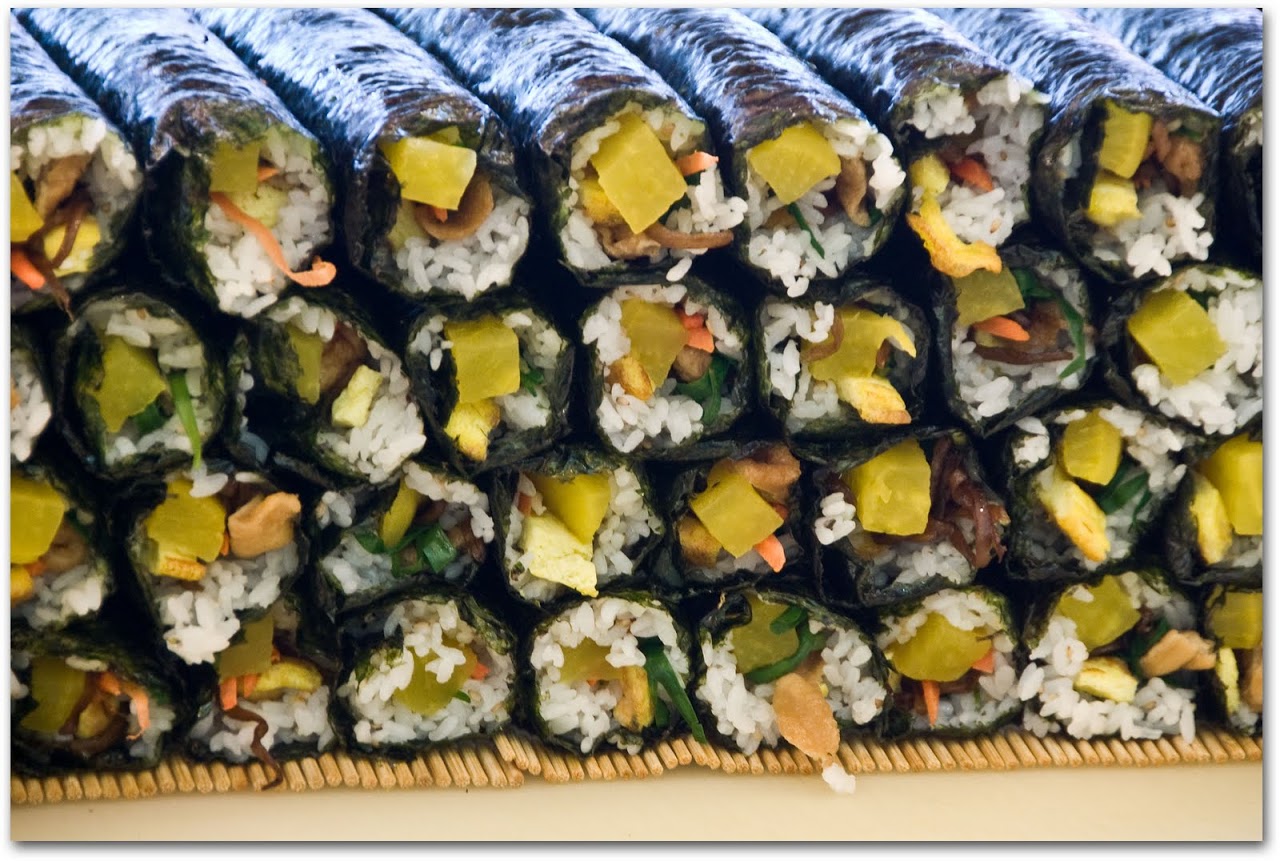 Ordering four items that appeared to be vegetarian in order to find one Korean vegetarian dish because vegetarianism simply does not exist in South Korea. Busan and Seoul, South Korean.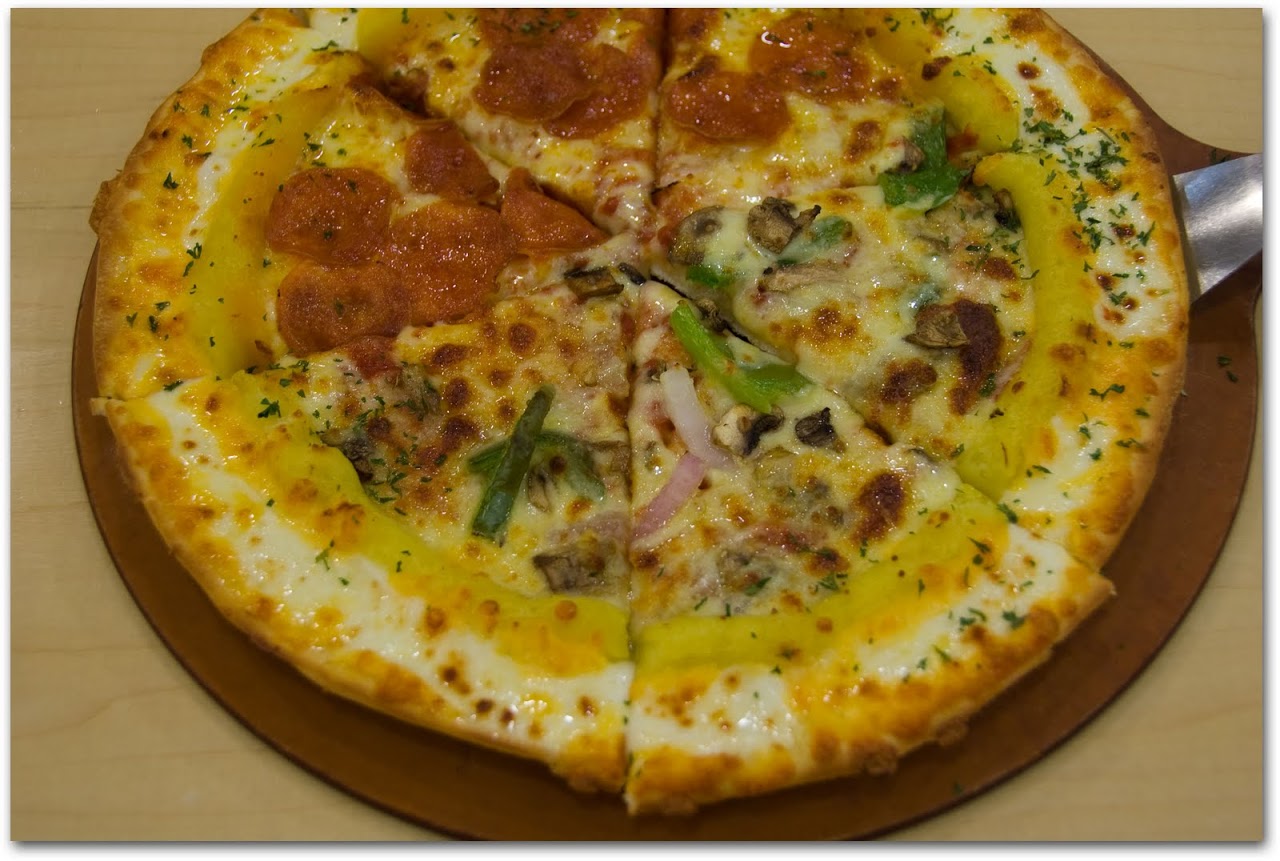 Our ninth anniversary meal: an amazingly delicious Pizza Hut pizza , with a crust ringed by cheese and sweet potato puree, found in a South Korean subway station after five exhausting hours spent on a bus. Seoul, South Korea.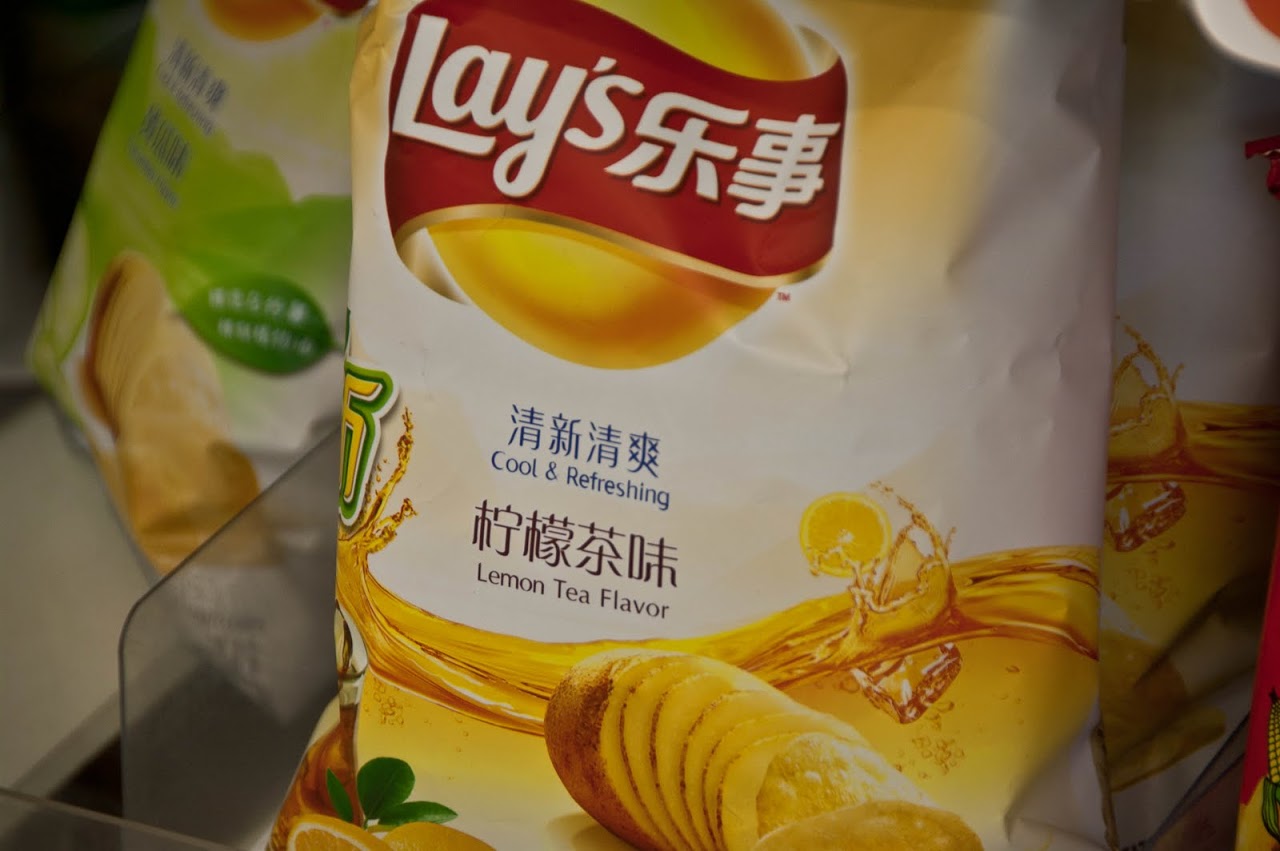 The bag of potato chips and Coke that burst all over my lap on our worst travel day ever in China. On the way to Hohhot, China.
Discovering the beauty of mock meats and Chinese ingenuity, as we tried
flavorful "Peking duck" and crackling Peking duck
, both two of the best meals we had in China.
Beihai restaurant, Peking Duck restaurant, Beijing, China.
Savoring jiaozi (dumplings) whether made by tiny wrinkled men with swift moving hands or by our own much slower fingers. Hutong Cuisine, Beijing, China.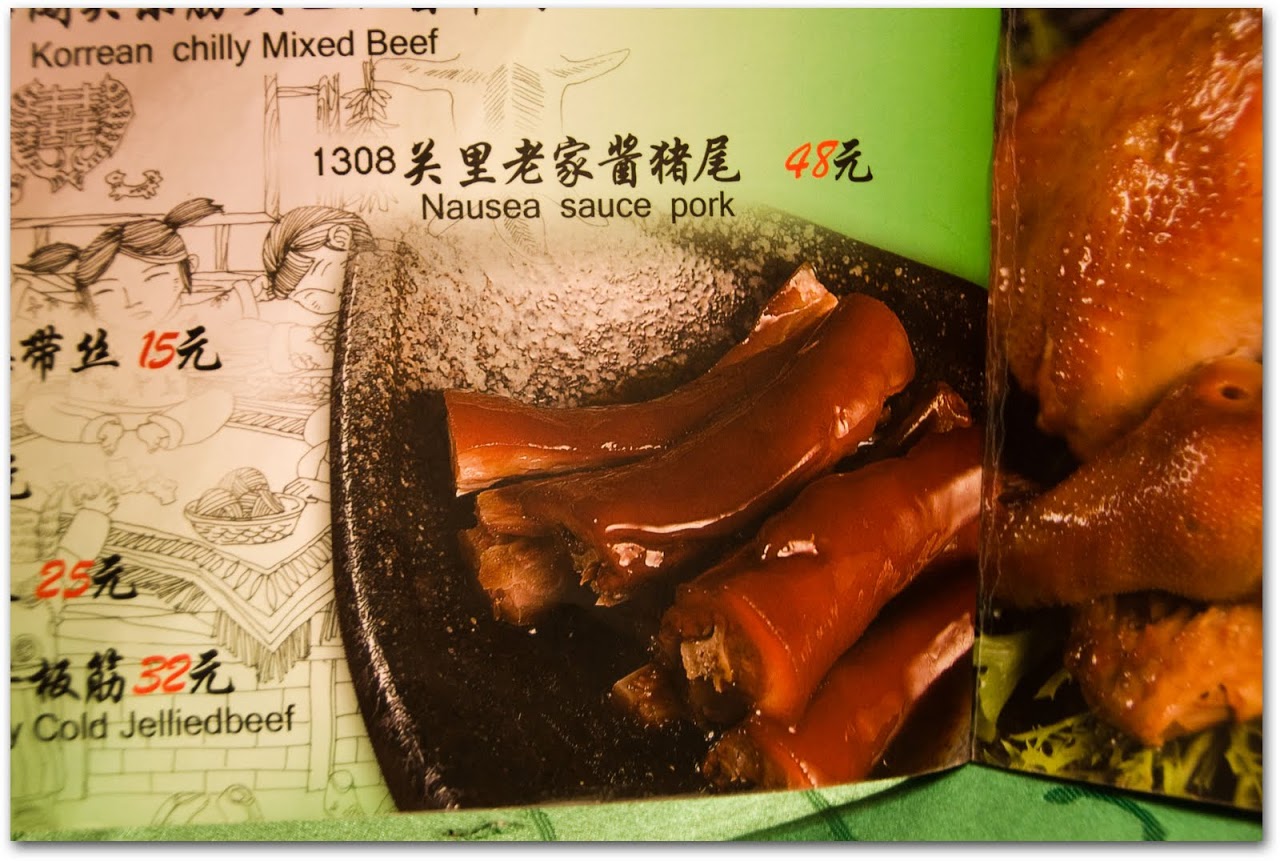 Laughing every time we opened a Chinese menu with English translations ( nausea sauce pork , anyone?). All over China.

Believing that discrimination, division, and dissimilarities can be overcome by experiencing the unity of food --- especially bunny chow --- in South Africa. Oriental Restaurant, Durban, South Africa.
Reveling in
our first experience in a top 100 restaurant
in the world by eating far more than any one person should eat at a single sitting.
La Colombe, Constantia Uitsig, Constantia, South Africa.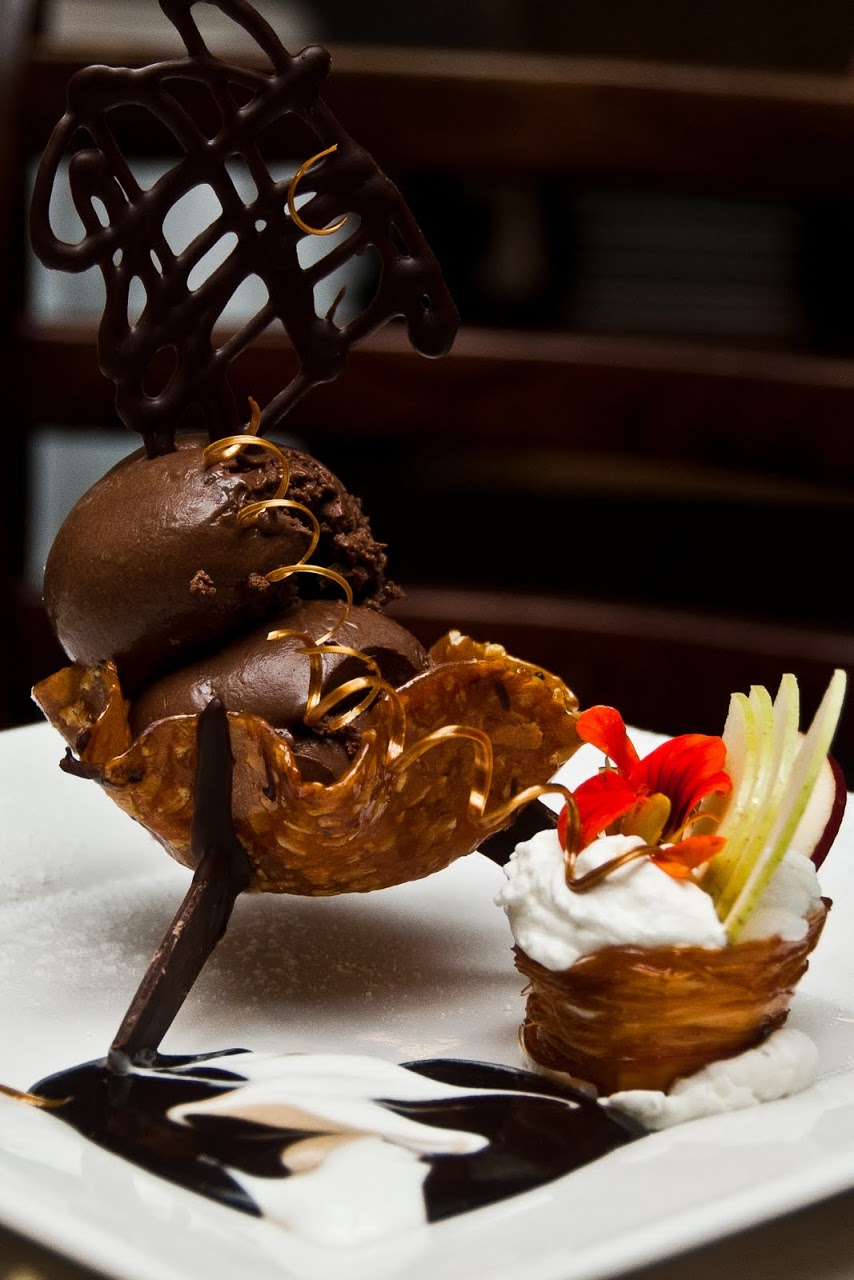 Discovering one of the most beautiful (and tasty) desserts we have ever seen --- a thick chocolate mousse in a peanut brittle pot held up by chocolate stands with spun sugar curls and baskets --- in a local restaurant with little fanfare and a humble name. Village Bistro , Bergvliet, Constantia, South Africa.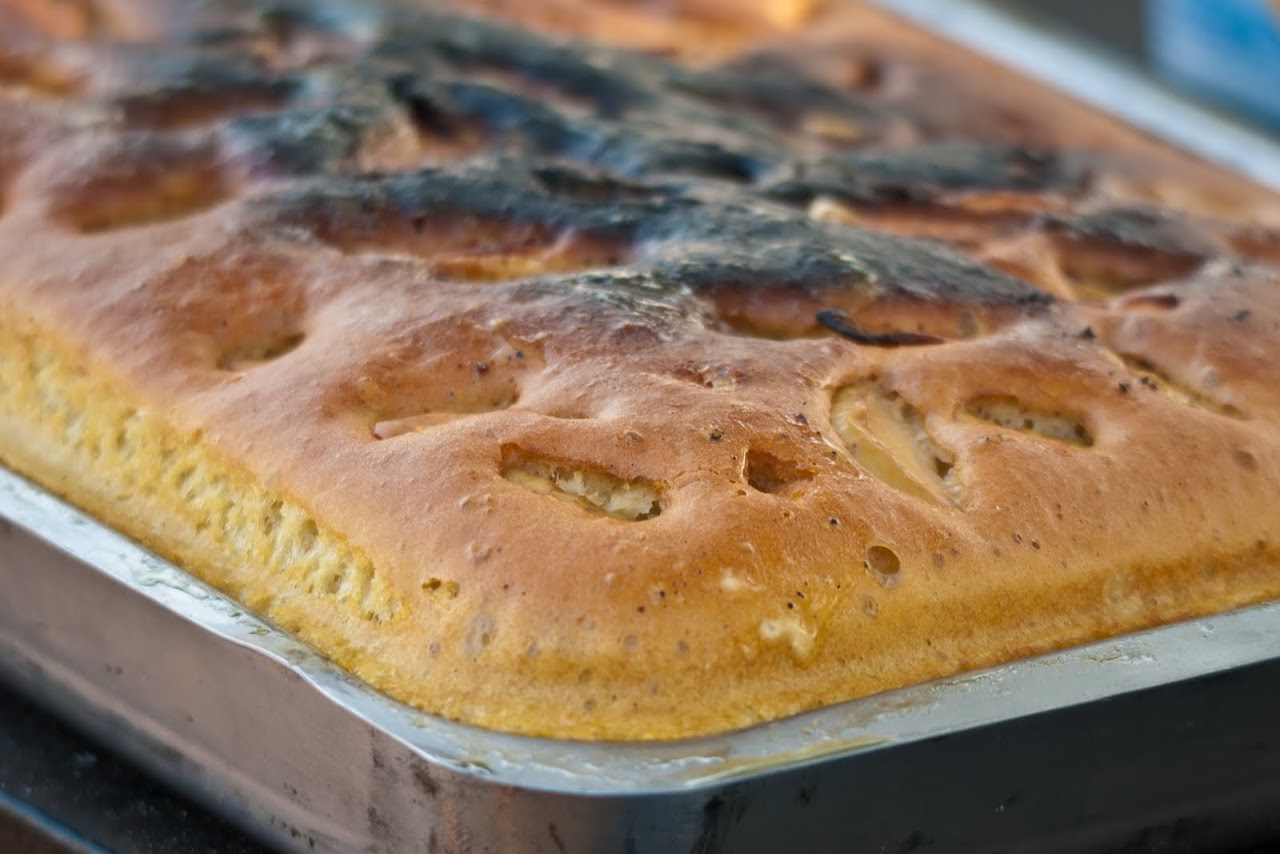 Delighting in the puddings made over a campfire by our Africa-in-Focus cook and then grumbling over having to wash those pudding dishes afterwards. Africa-in-Focus overland expedition.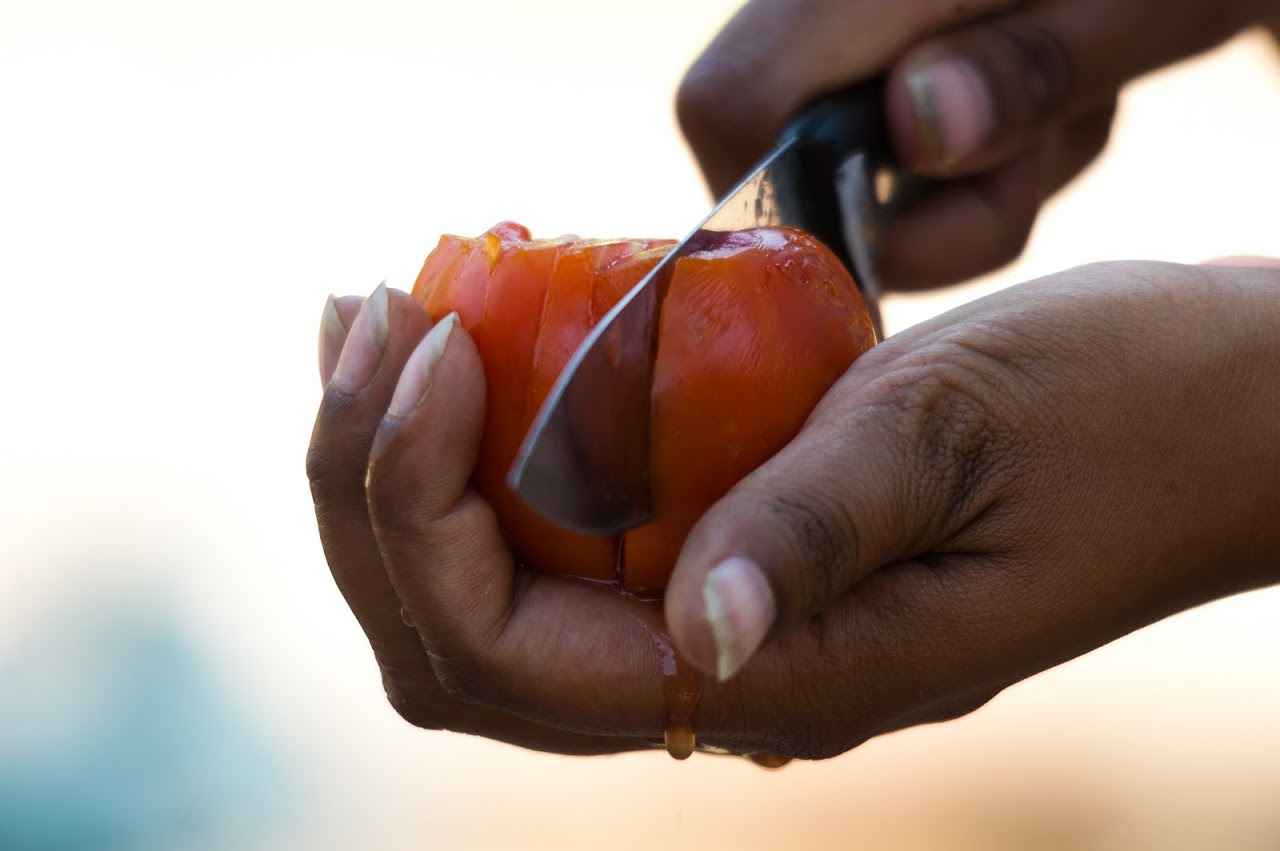 Chopping vegetables like a Zambian, without a cutting board and a single knife, and eating greens and vegetables with circles of creamy soft nsima. Zambian cooking class, Victoria Falls, Zambia.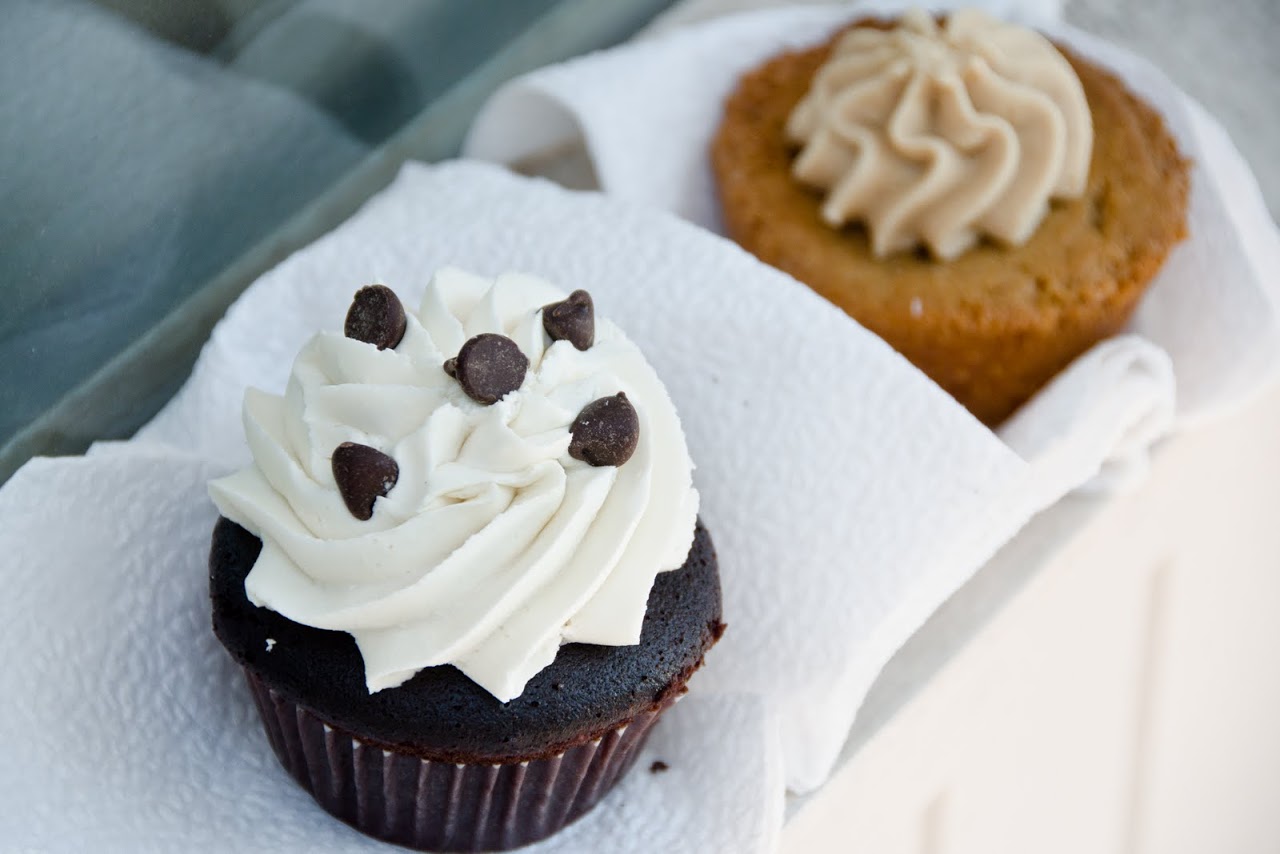 Biting into a soft chocolate cupcake and finding a thick fudgy layer of chocolate chip cookie dough at the bottom. Mabel Francis Potter's Cupcake Emporium, Savannah, Georgia.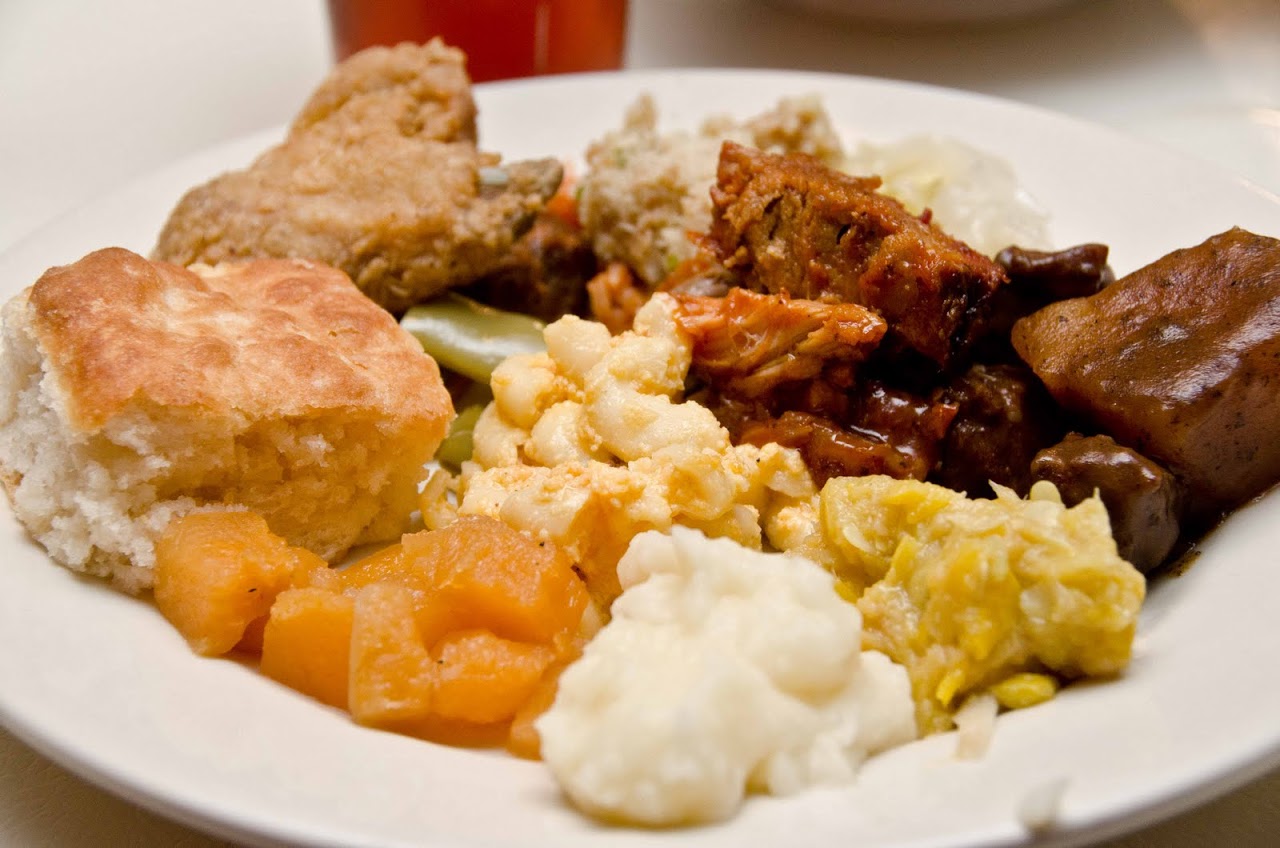 Sitting with eight strangers at a table groaning under true Southern fare , with at least twenty different platters of vegetables, three types of meats, biscuits and cornbread, and as much sweet tea as a man could consume. Mrs. Wilke's Dining Room, Savannah, Georgia, United States.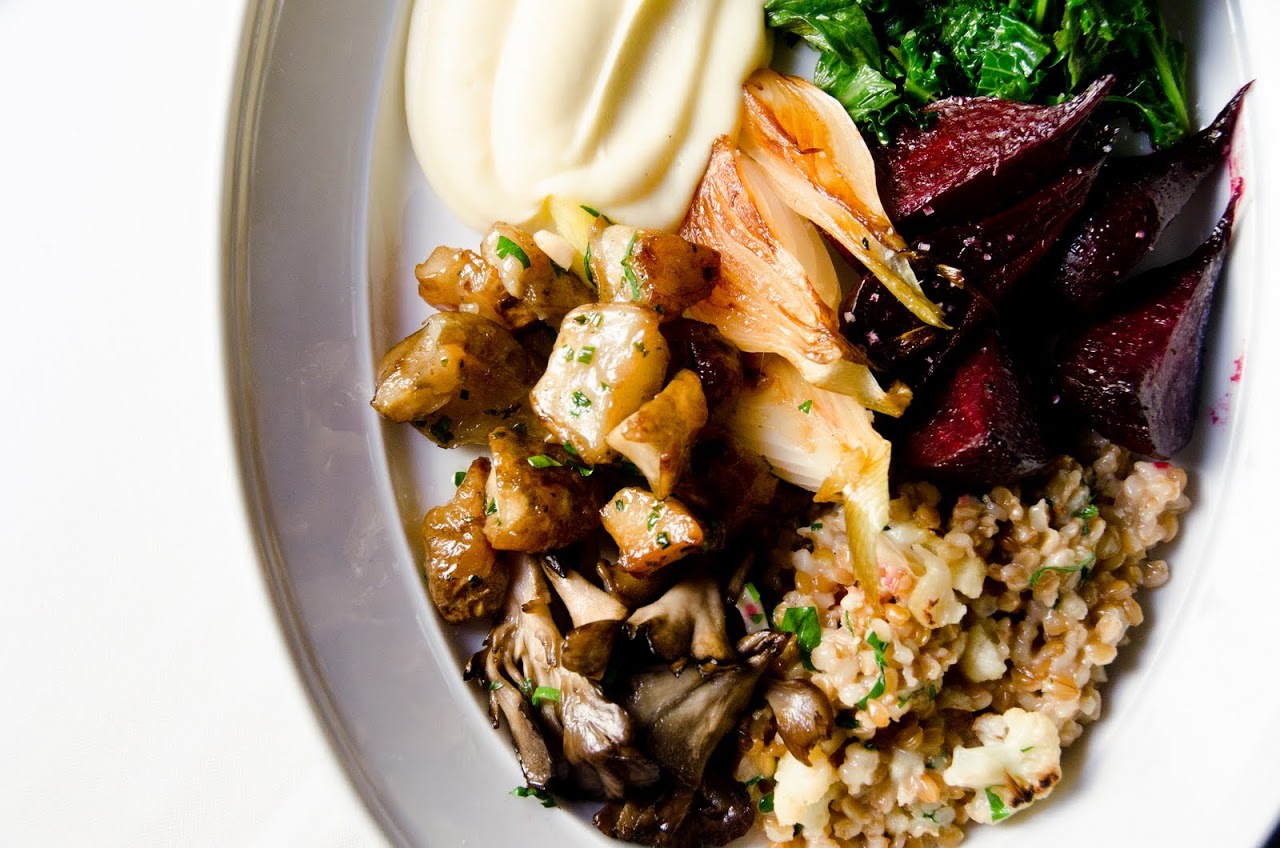 Discovering the beauty of the Jerusalem artichokes , a vegetable we had never tried, fried with butter and salt, in one of the best vegetable plates I have ever tried. FIG, Charleston, South Carolina, United States.
Indulging nearly every other day in the best sipping chocolate we have ever tasted, flavored like kulfi with rose water, pistachio, and cardamom. French Broad Chocolate Lounge, Asheville, North Carolina, USA.

Putting away our credit cards and relishing
cheap and phenomenal cuisine
: huevos rancheros that I would go and stand in line for every weekend, and Tex-Mex so good that we would have sworn we were in the Southwest.
Sunny Point Cafe, and Papa's, Asheville, North Carolina.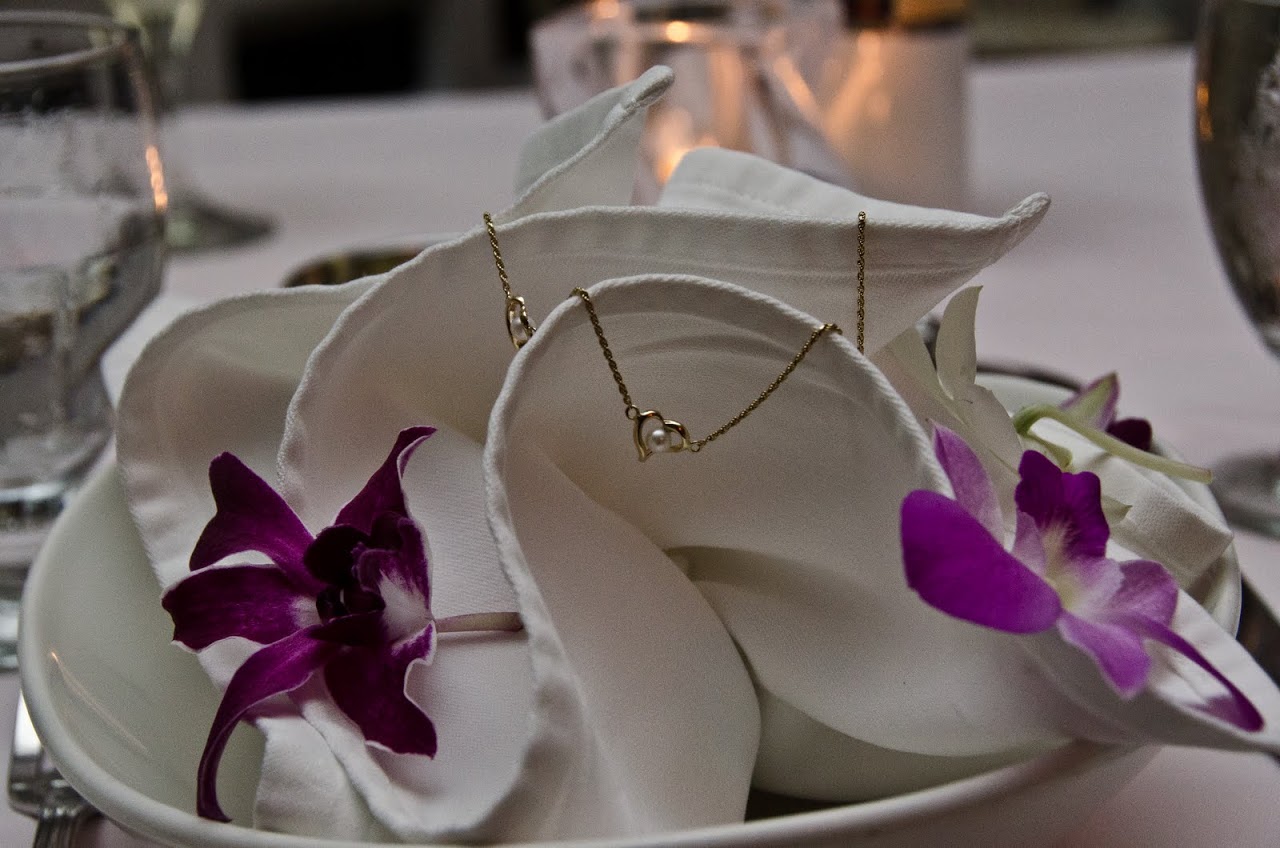 Being surprised when a waiter brought me a gold anklet wrapped around an orchid-strewn napkin with a bottle of champagne at a nice restaurant for our tenth anniversary. Couples San Souci, Jamaica.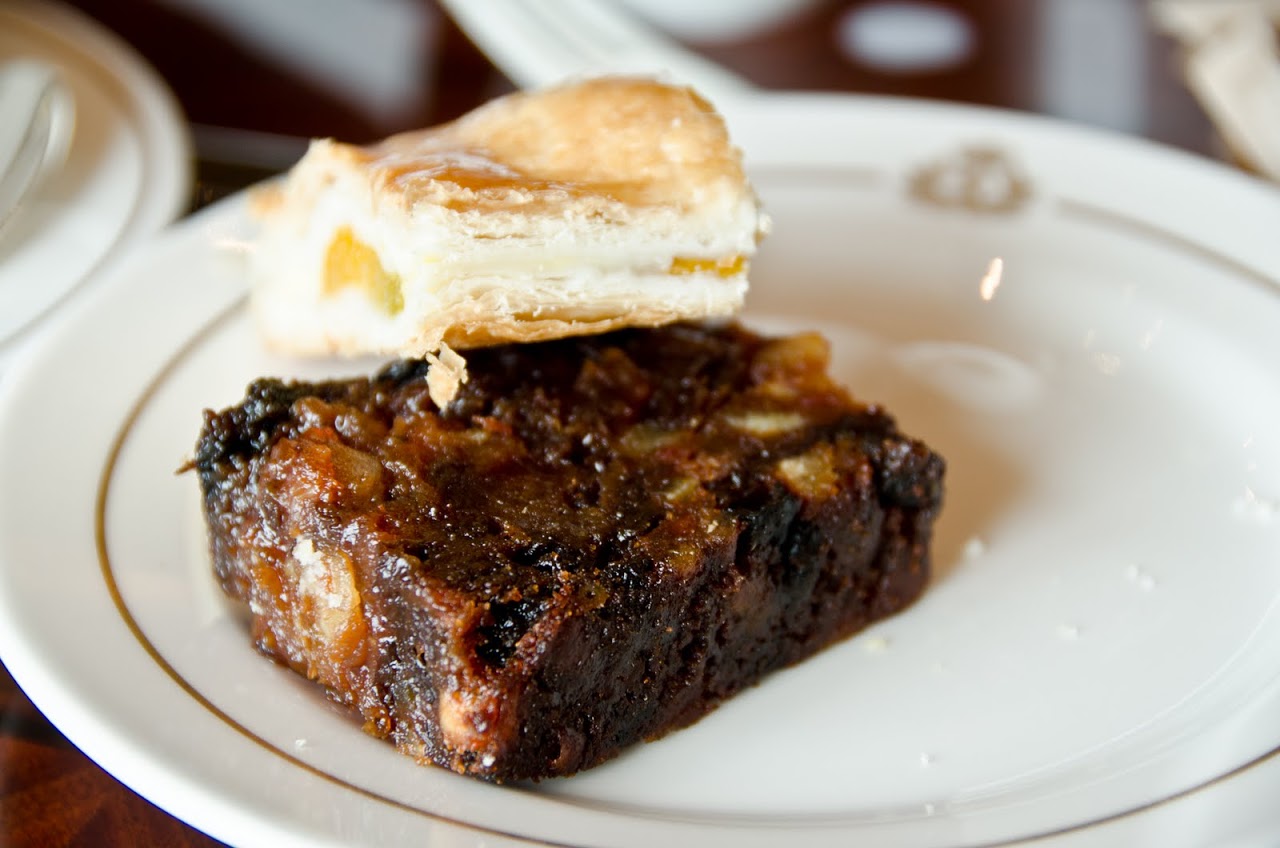 The best fruitcake we have ever tasted --- which would surely convert any fruitcake naysayer --- at high tea served by white-gloved waiter. Queen Mary 2 cruise ship.
The joy of clotted cream , which I would put on just about anything if I had my way in this world.  As far as I can tell, it's the only good reason to brew a cup of tea. Cornwall and Devon, England, United Kingdom.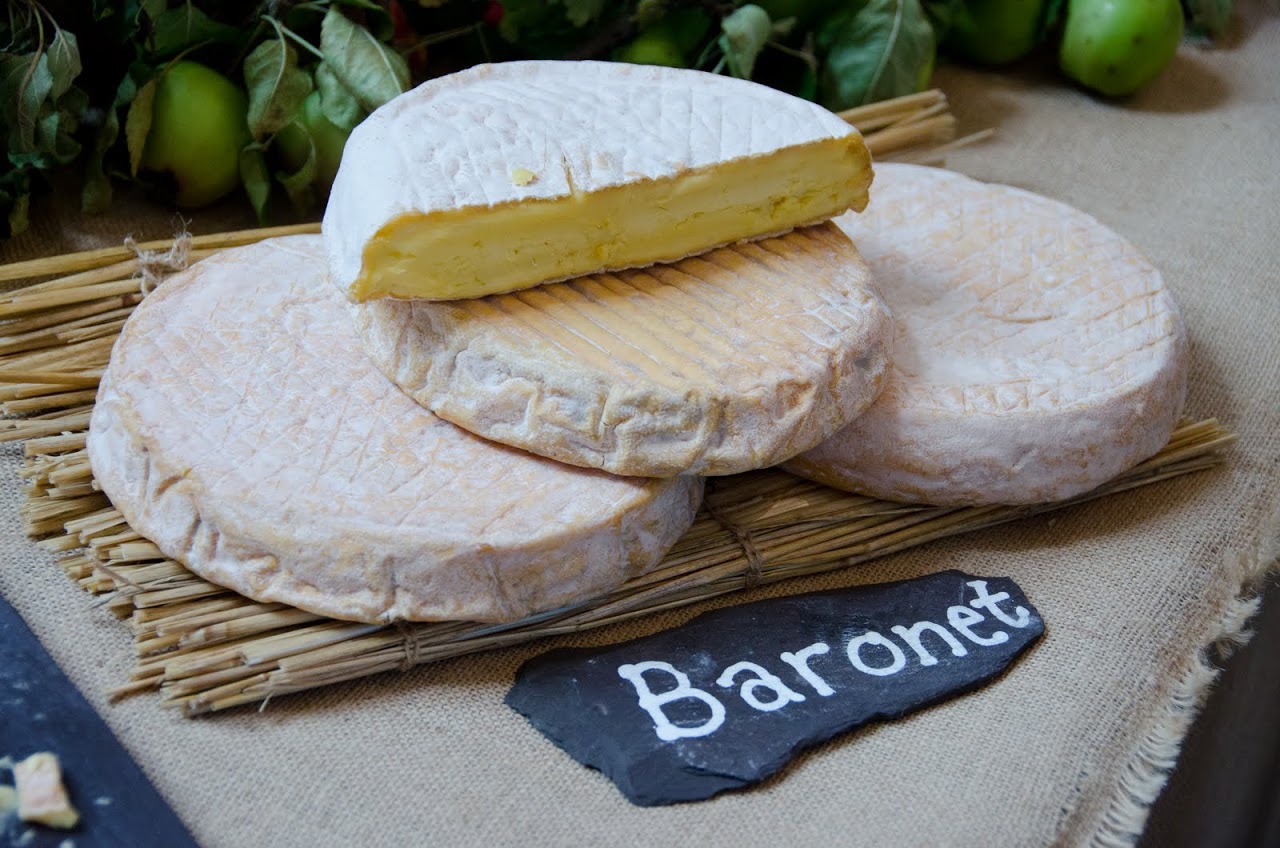 Stumbling upon a cheese festival where we tried sheep's milk, cow's milk, and goat's milk cheese aged traditionally and produced by farmers. Tavistock, Devon, England.
Reminiscing about being in Spain fourteen years ago on my first night in Bilbao as I indulged in my favorite Spanish dessert, chocolate con churros , and introduced Patrick to the same. Cafe del Arenal, Bilbao, Spain.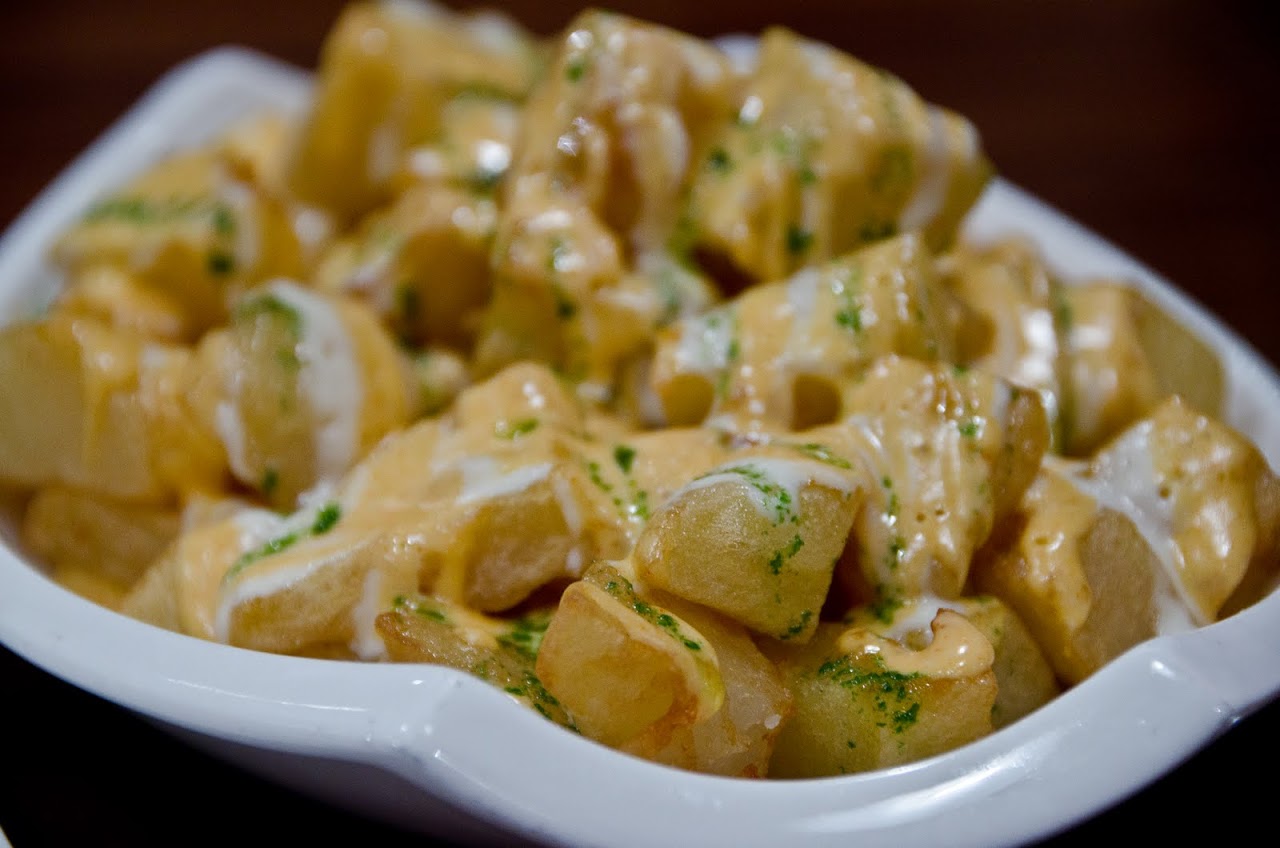 Rediscovering the joy of tapas, pintxos, and two hour dinners spent lingering over slow-cooked food and good conversation in the pleasant evening air. All over Madrid and Barcelona, Spain.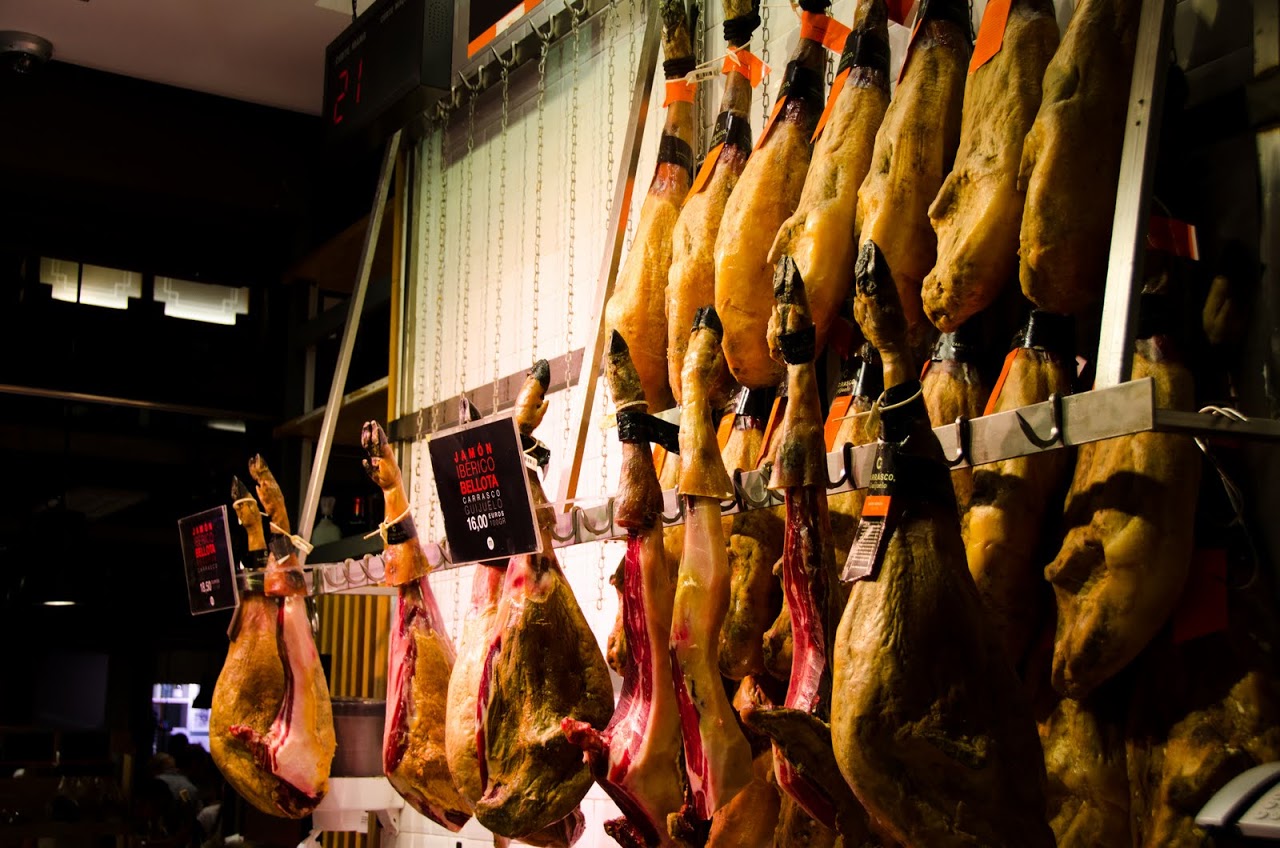 Stumbling upon jamon iberico , cured meat from acorn-fed black-hoofed pigs, which left Patrick saying for weeks on end, 'Man, that jamon literally melted in my mouth.' Mercat de San Miguel, Madrid, Spain.
----
And there you have it: forty-five tastes of the last two years.  Thank you for joining our journey to find great and memorable food all across the world.