Shanghai cityscape
I want to meet the guy who woke up one morning and said, "Let's design a totally crazy, futuristic city that could be the background for the next major alien blockbuster and, just for the fun of it, let's make it the major commercial center of China."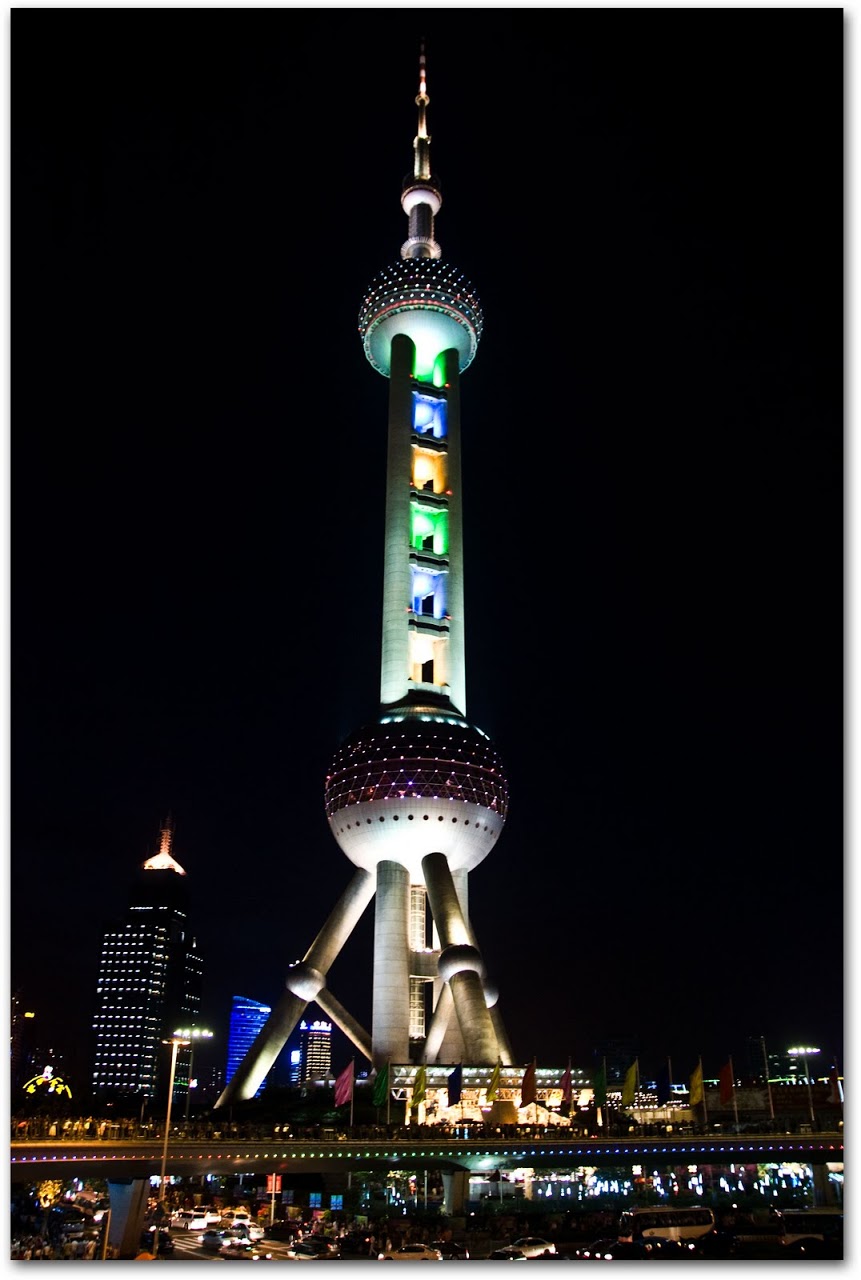 Pearl TV Tower at night (and can't you just see a giant cockroach climbing up this?)
In fact, both of us have been trying to figure out why Shanghai hasn't been used for Men in Black 3.  Not that I'm advocating the making of Men in Black 3.  I thought 2 was quite enough . . . but if there was a MIB 3, it should definitely be set in Shanghai.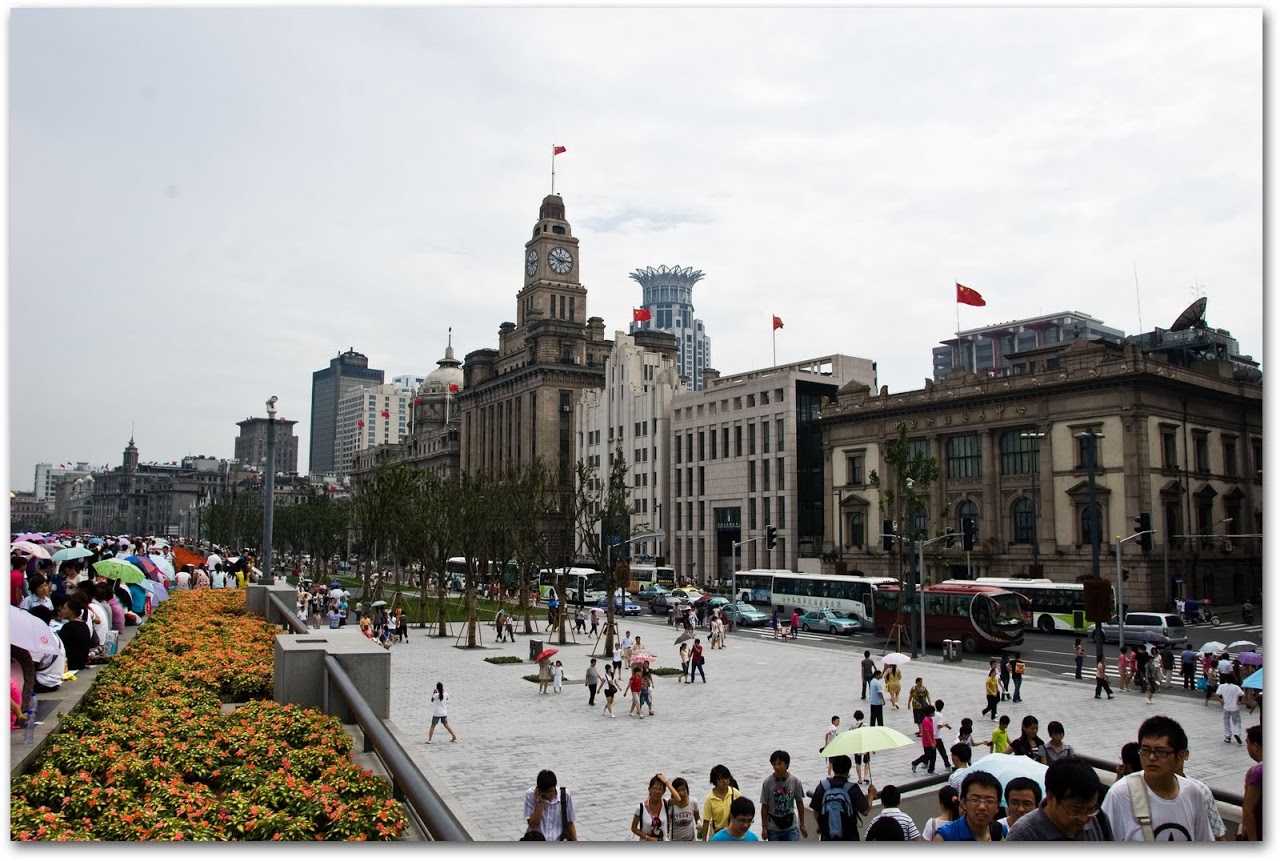 The Bund
Before we came here, several different people told us that Shanghai was their least favoriite Chinese city.  I understand why.  It's not particularly attractive but rather a composite of 19th century Britain glamour and 21st century Jetsons buildings.  (Random: I just looked it up and the Jetsons were set in 2062 which means that according to Hanna Barbera, we will have flying cars in another 50 years.  Sweet.)
The Bund
There are three must-see attractions in Shanghai.  The first is the Bund which is a long strip of imperial British buildings by the river that have been converted into upscale shopping plazas, a la Fifth Avenue.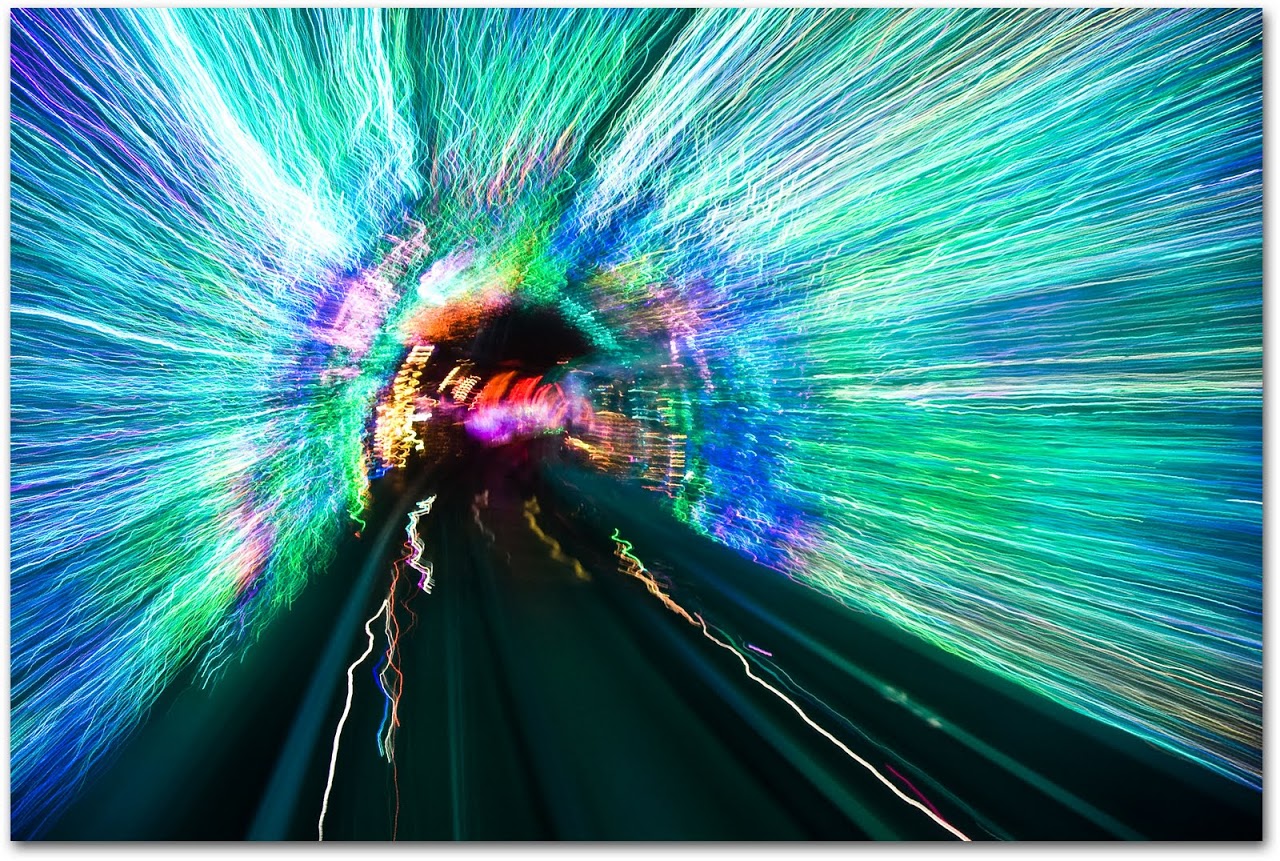 Bund Sightseeing Tunnel
The second is the Bund Sightseeing Tunnel.  In our year traveling, I can honestly say that this is the cheesiest, funniest, and most bizarre sightseeing attraction we have visited.  A slow-moving small tram runs through a long tunnel covered in digital screens that show the "history of the world."
Bund Sightseeing Tunnel
Apparently, according to the designers, there have been lots of bright colors and Christmas lights throughout history.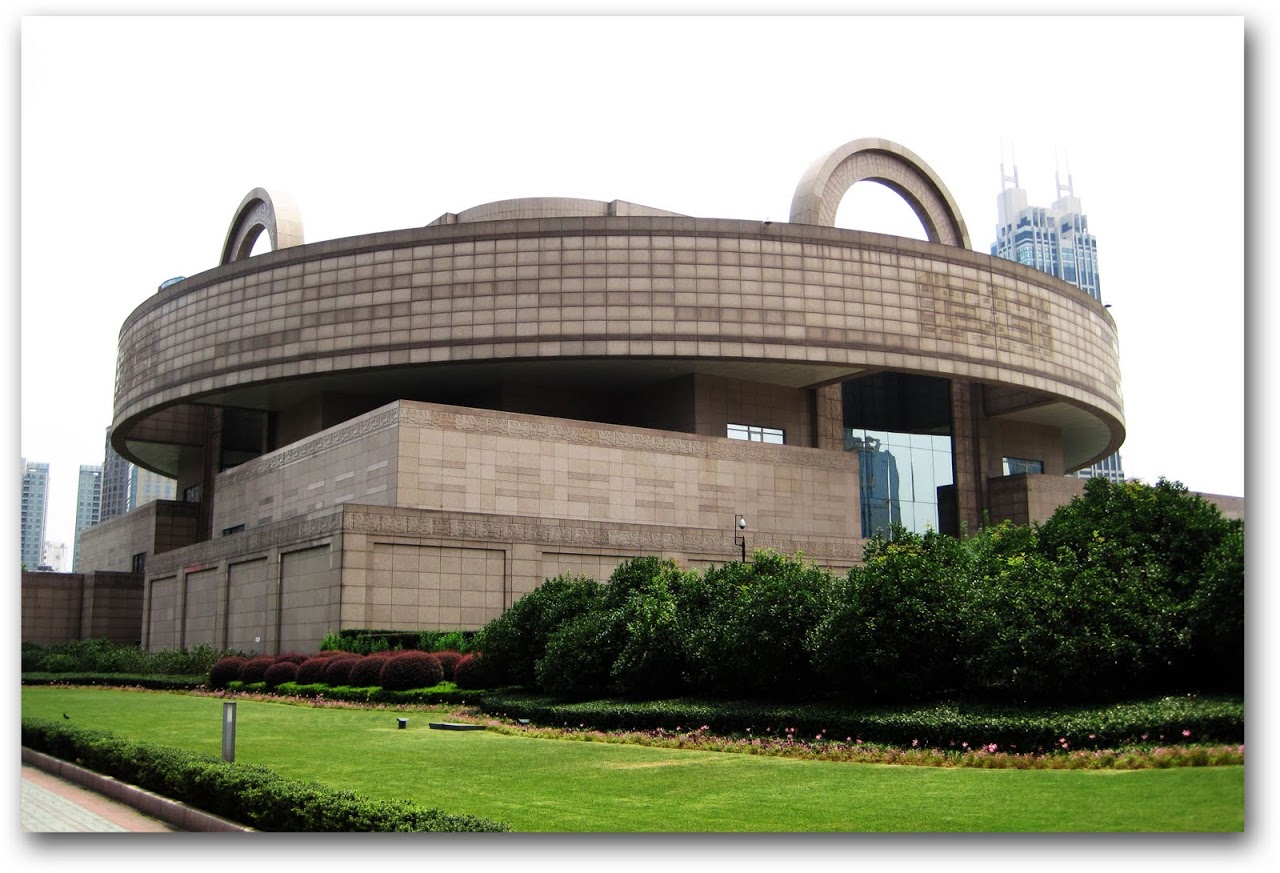 National Gallery
The third major attraction is the National Gallery which is actually quite fantastic.  The gallery runs through a wide variety of Chinese art from the ancient stone carvings to intricate clothing designs from minority tribes to present day calligraphy and rice paper paintings.  The building design confuses me, though.  It is designed to look like a traditional bronze pot but I don't understand why they used tan bricks.  If it is supposed to look like a bronze pot, wouldn't it have made more sense to paint it a bronze-brown?

Motorcycle riding around metal dome
A Chinese acrobatics show is, unfortunately, not on most people's must-see list but it should be.  If you want to see people doing really weird stuff ---- I mean, things that you didn't think were possible ---- go find a Chinese acrobatics show in Shanghai.  We highly recommend the Shanghai Acrobatics Troupe which finished their performance with four - FOUR! - motorcycle drivers riding up, round, and around a steel domed cage all at the same time.
Spinning umbrellas, jumping through hoops
A girl used her toes to spin and toss umbrellas, guys jumped one after another through hoops, and a magician caused seven girls to come out of a steel box.  Forget David Copperfield, Cirque du Soleil, and anything you've seen in the United States or Europe.  The Shanghai Acrobatics Troupe is the real deal, true artisans of death-defying, body-contorting, jaw-dropping stunts that left us wondering for days afterwards, "How did they do that?"
Metro Station in Shanghai
And, it's just that:  Shanghai does fantastic and over-the-top really well.  If you want imperial grandeur and vistas that could be painted on rice papers with silk screened mats, then you would be best off in Beijing and Xi'an.  But, if you want to delve into the extraordinary cartoonish world of a bizarre future in which people zoom through digitally surrounded tunnels, walk through outlandish pavilions , and watch people literally bend their bodies backwards, then Shanghai will be your kind of town.
Out of Office Auto Reply: We are currently watching for lions in the northern parts of Namibia, hoping that our fantastic shots are not spoiled by our jittery hands.  We will not be able to respond and monitor comments  for the next few weeks because, unsurprisingly, the lions don't need the Internet much.  Play nicely, please!