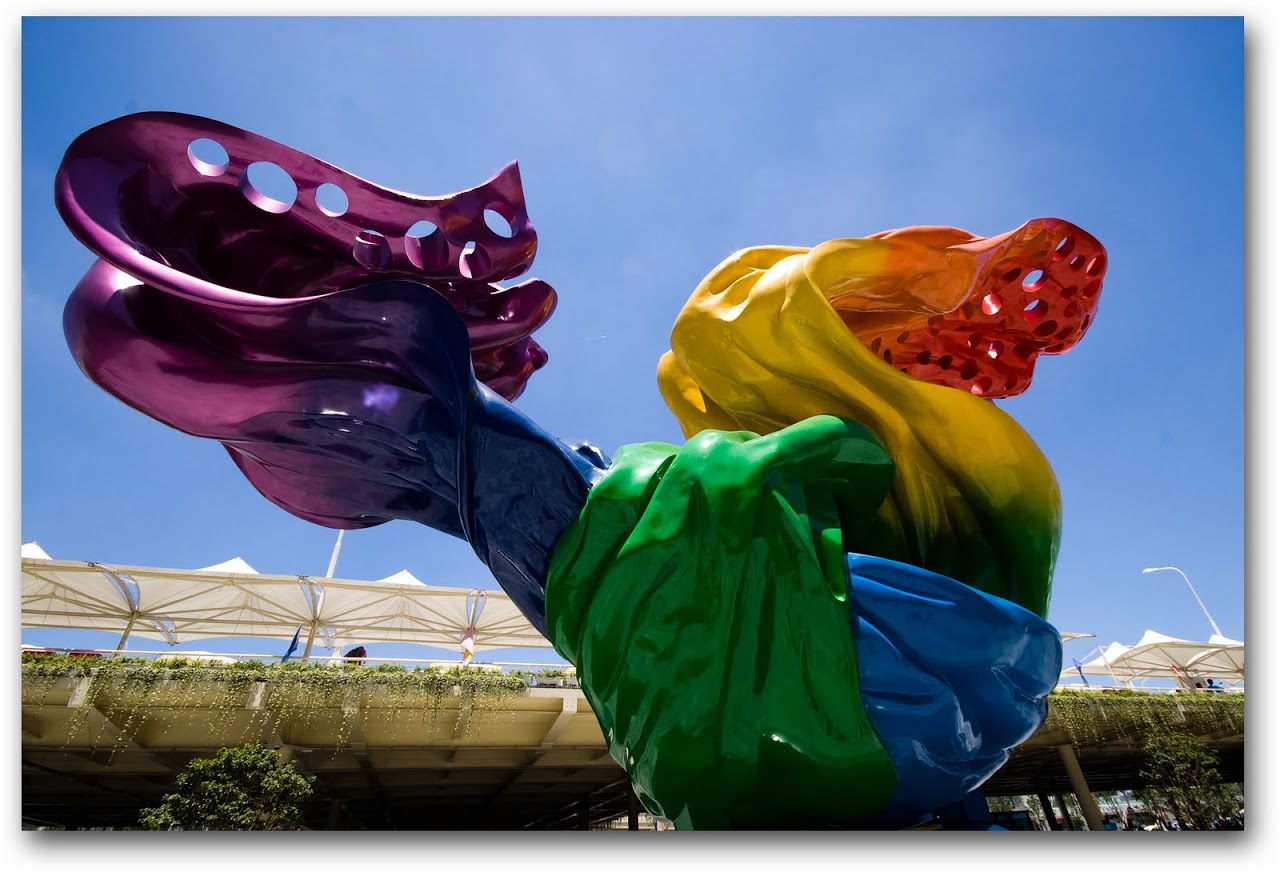 World Expo 2010 statue
We had no idea that the World Expo 2010 in Shanghai would be beautiful.  The architecture simply blew us away.  These are our favorite pavilions for sheer architectural splendour.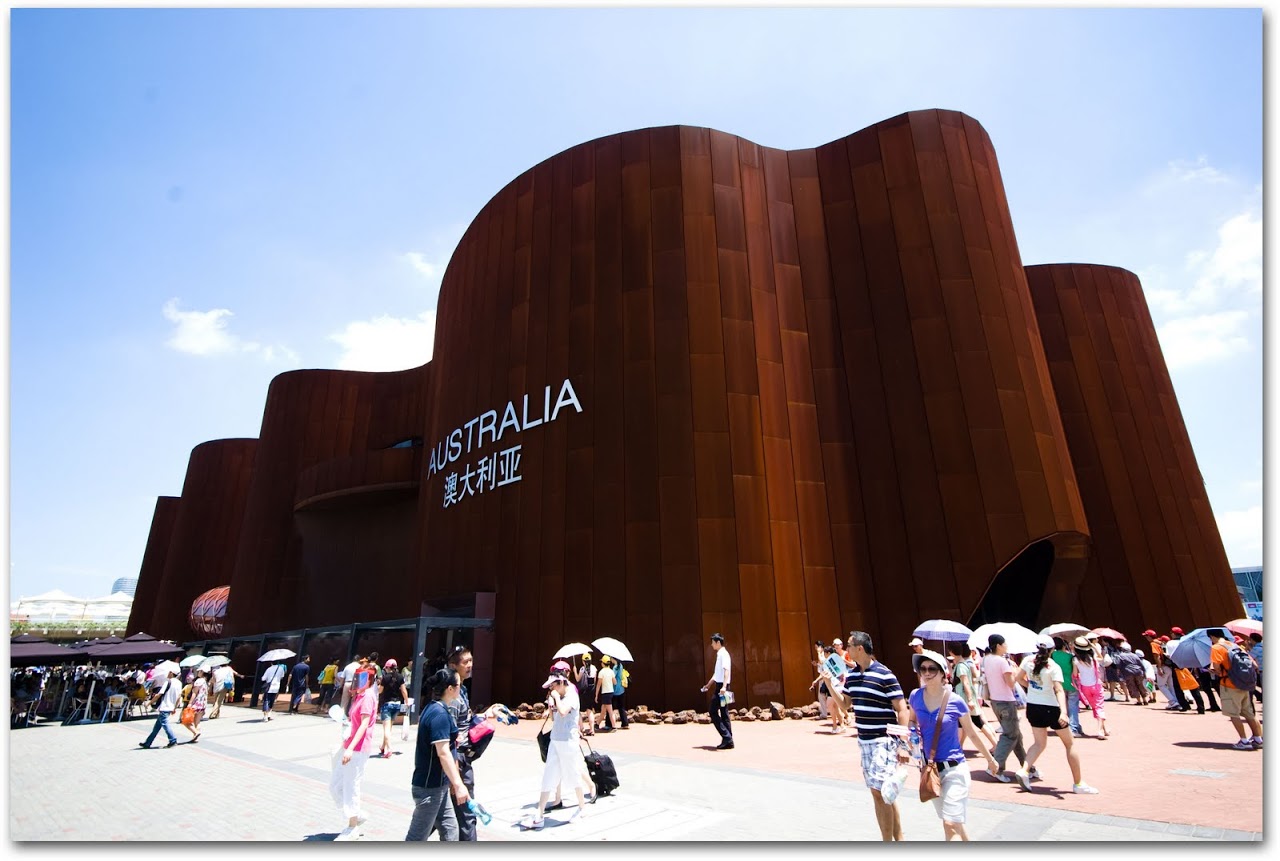 Australia. The curving, gleaming building was built to evoke Ayers Rock and the colors of the Red Centre.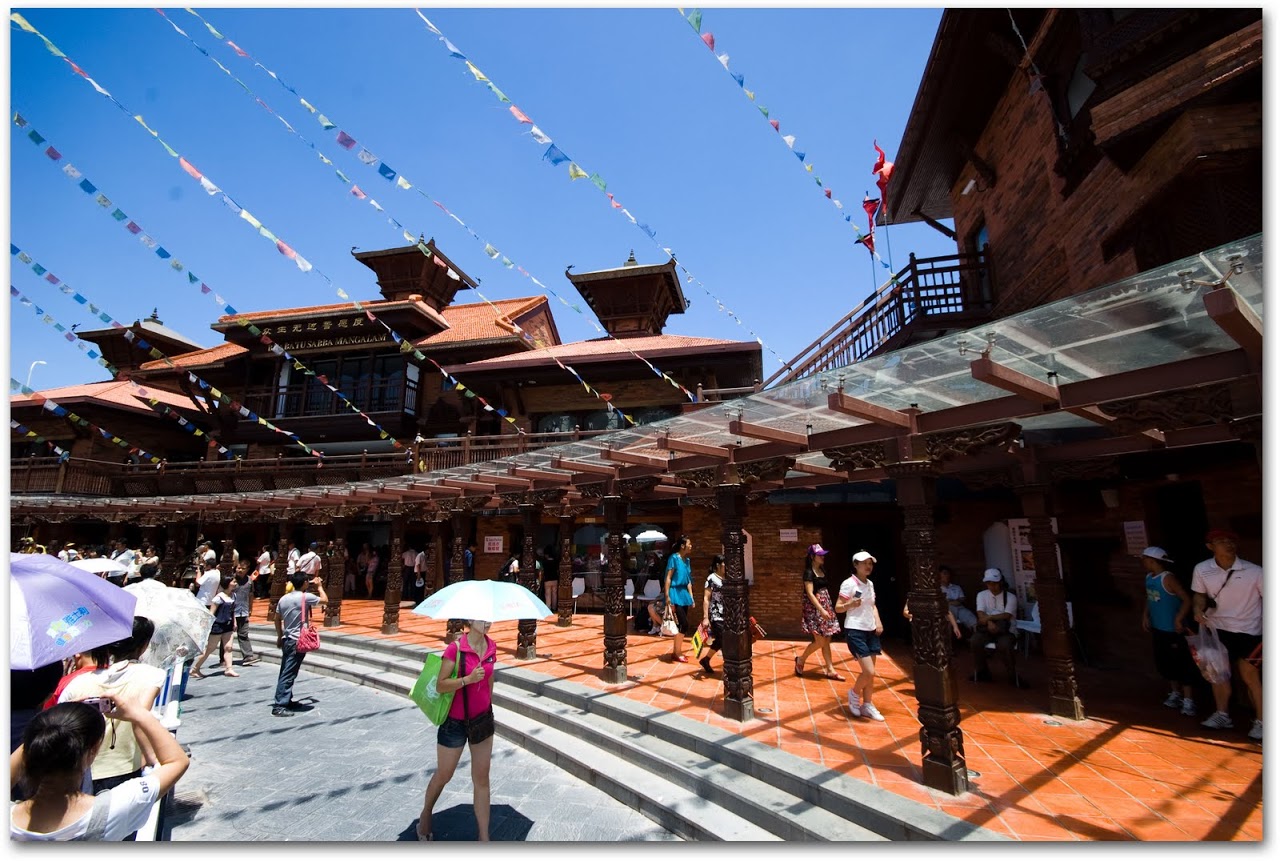 Nepal. The Nepalese pavilion looks onto a tower that stretches into the Himalayas.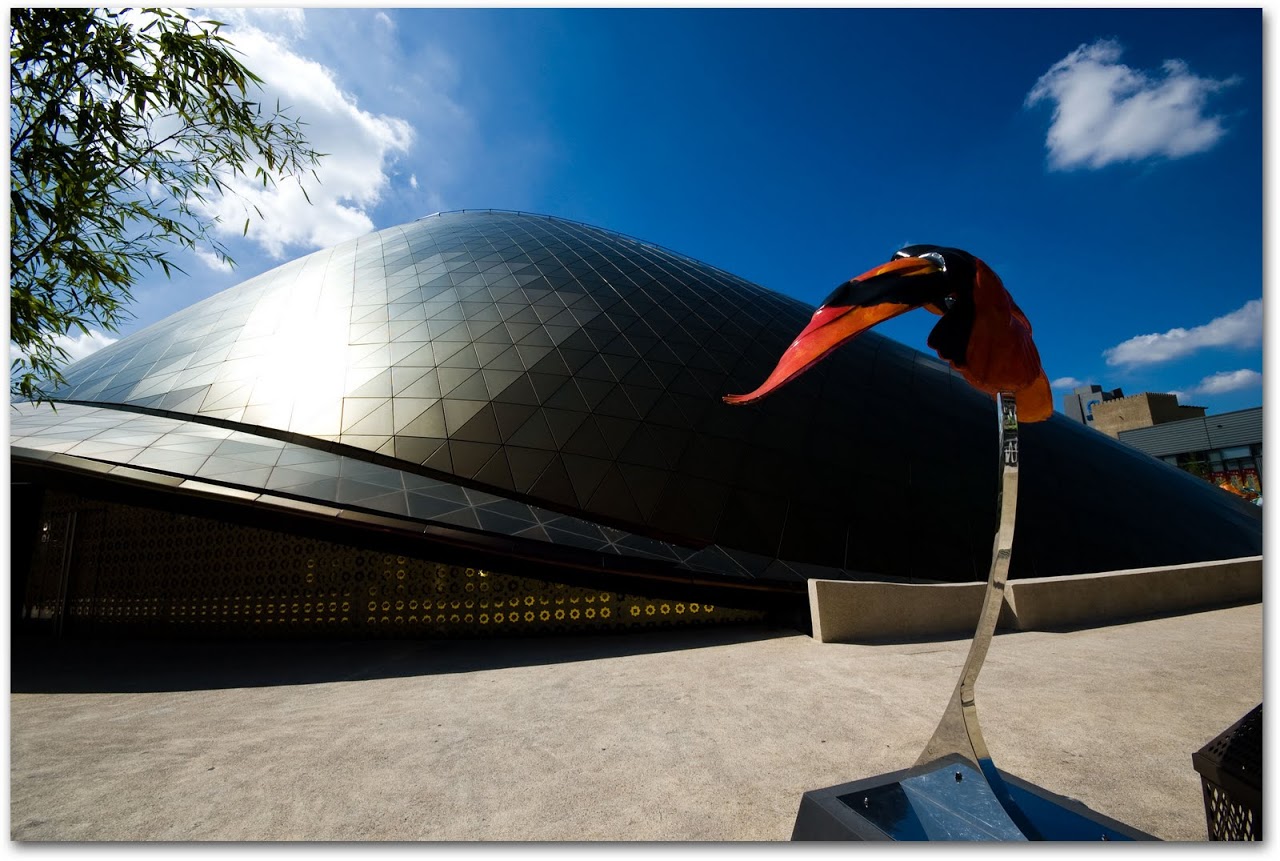 United Arab Emirates. Unsurprisingly, the UAE's Pavilion was an opulent affair: a series of gold dunes rising from the ground.
Bahrain. The interior of this beautiful room was painted in white with luminescent white orbs and a striking statue of a pearl diver, illustrating Bahrain's evolution from a pearling destination to the pearl of the Middle East.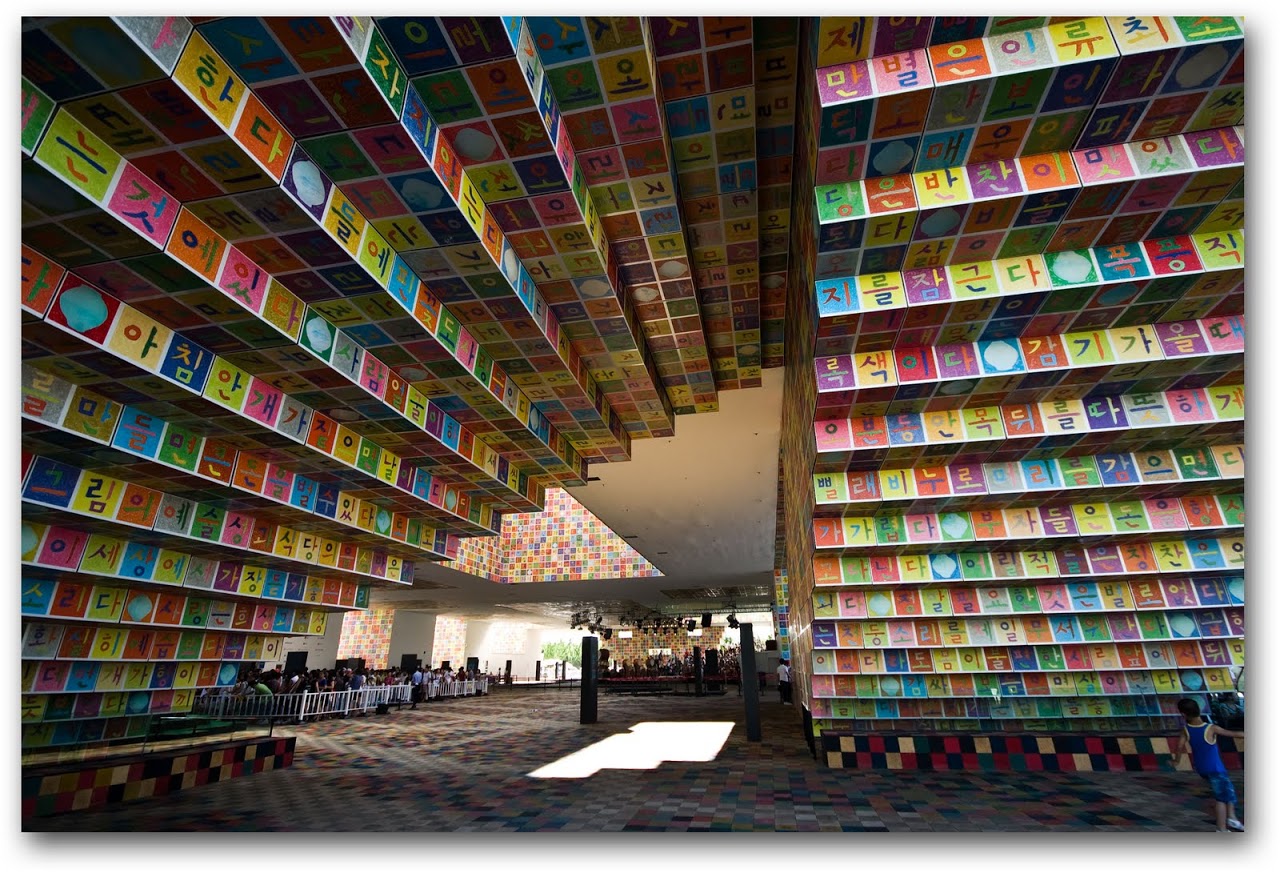 South Korea. We aren't entirely sure what the symbols mean but South Korea's colorful and striking pavilion stopped us in our tracks.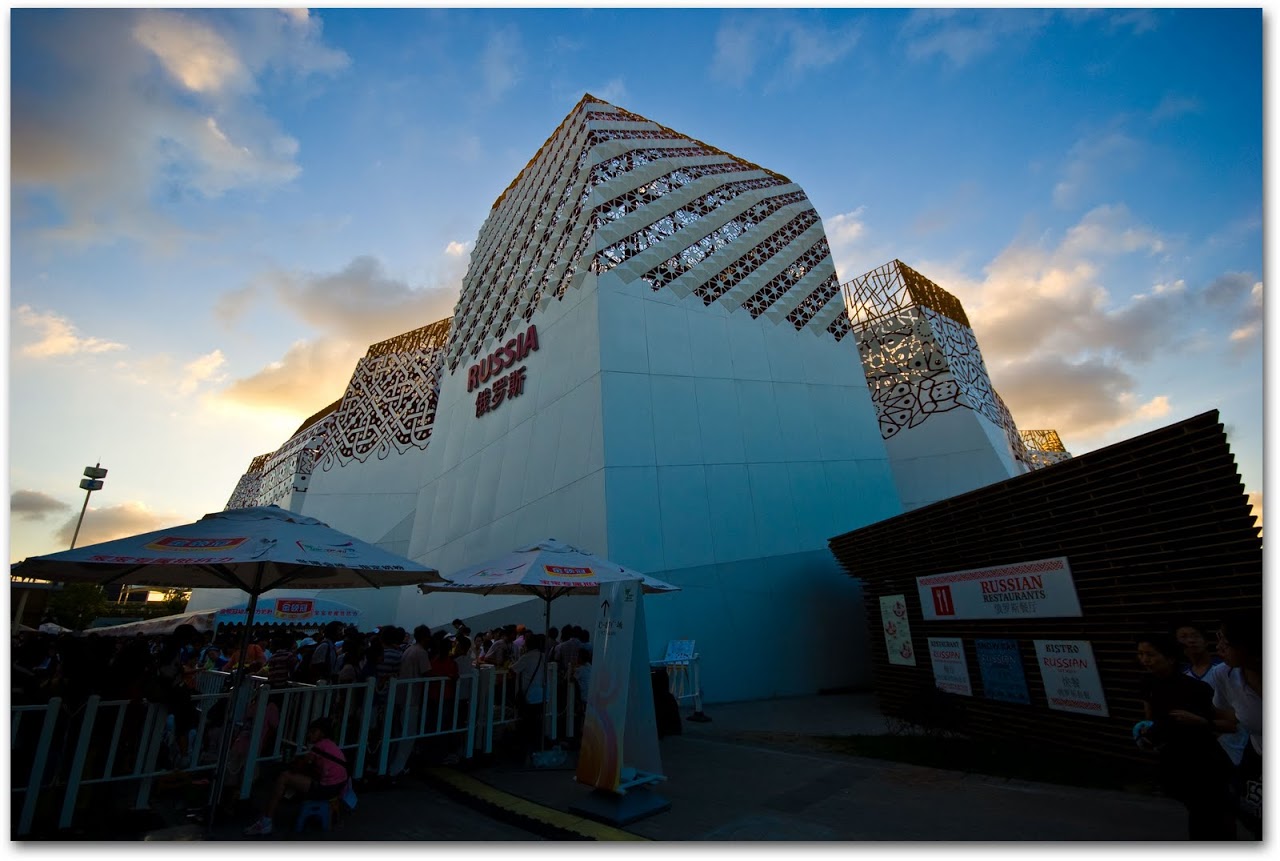 Russia .  Russia's tropical theme was perhaps a bit of wishful thinking on their part but the pavilion's lacy tops were striking nonetheless.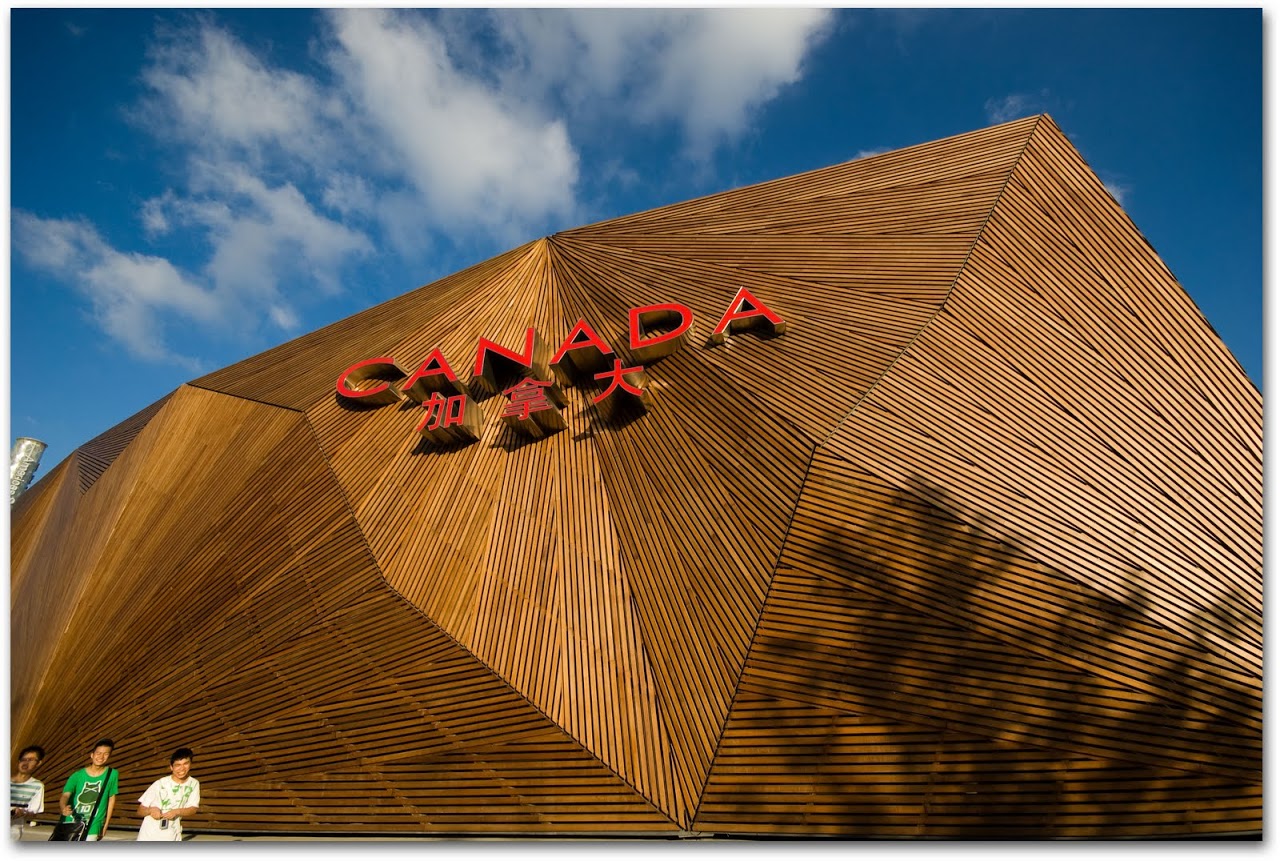 | | |
| --- | --- |
| | |
Canada. We are so proud of our neighbor to the north.  One of the most imaginative pavilions at the World Expo, the Canadian pavilion was designed by Cirque du Soleil and included an amazing stop motion video of highlights of Canada throughout the year and bicycles that virtually propelled the traveler through a perfect city.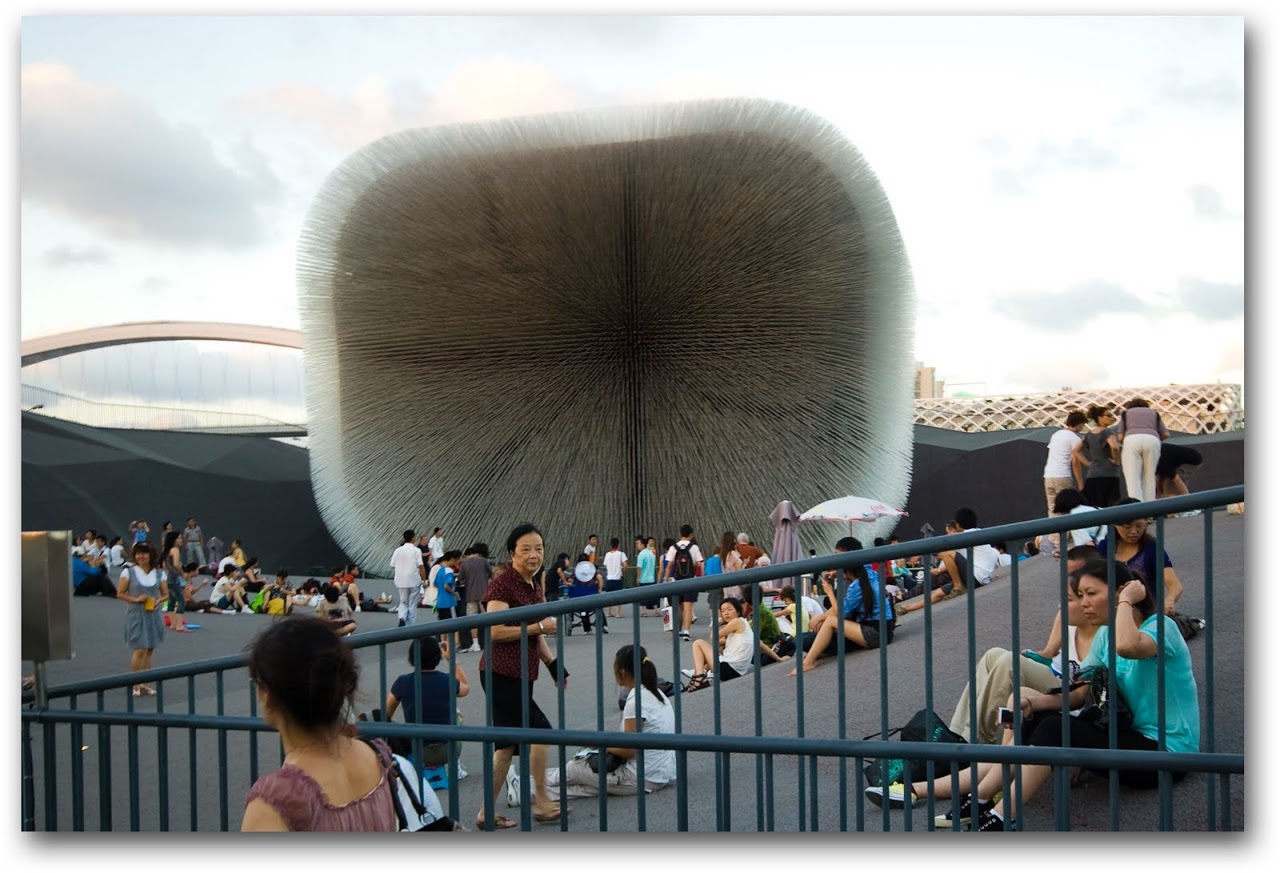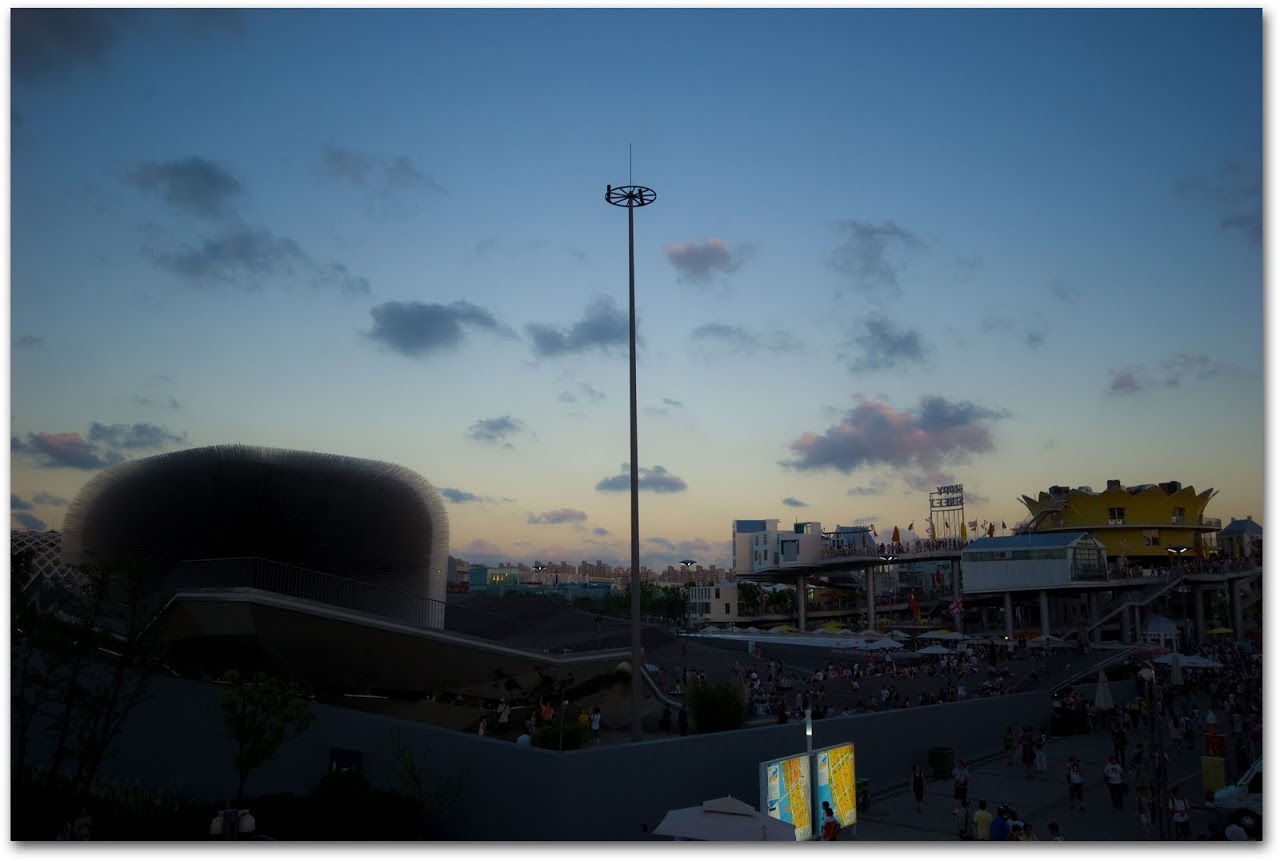 United Kingdom. We literally dropped our jaws when we saw this one.  Punctured by thousands of rubber needles, the Pavilion looks like a giant koosh ball.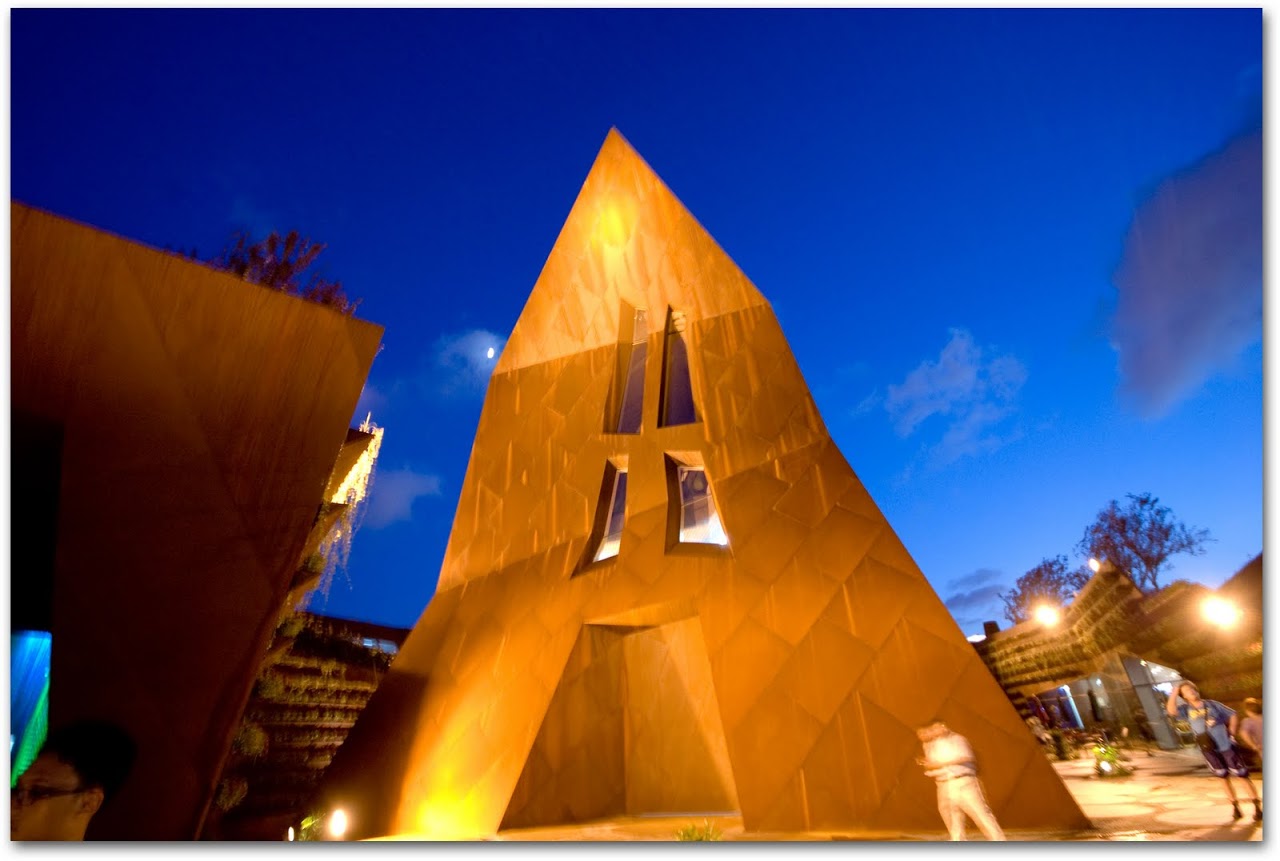 Luxembourg. We don't know what this pavilion represents but we were enamored by the sharp gold points that seemed to reach into the stars and the sky.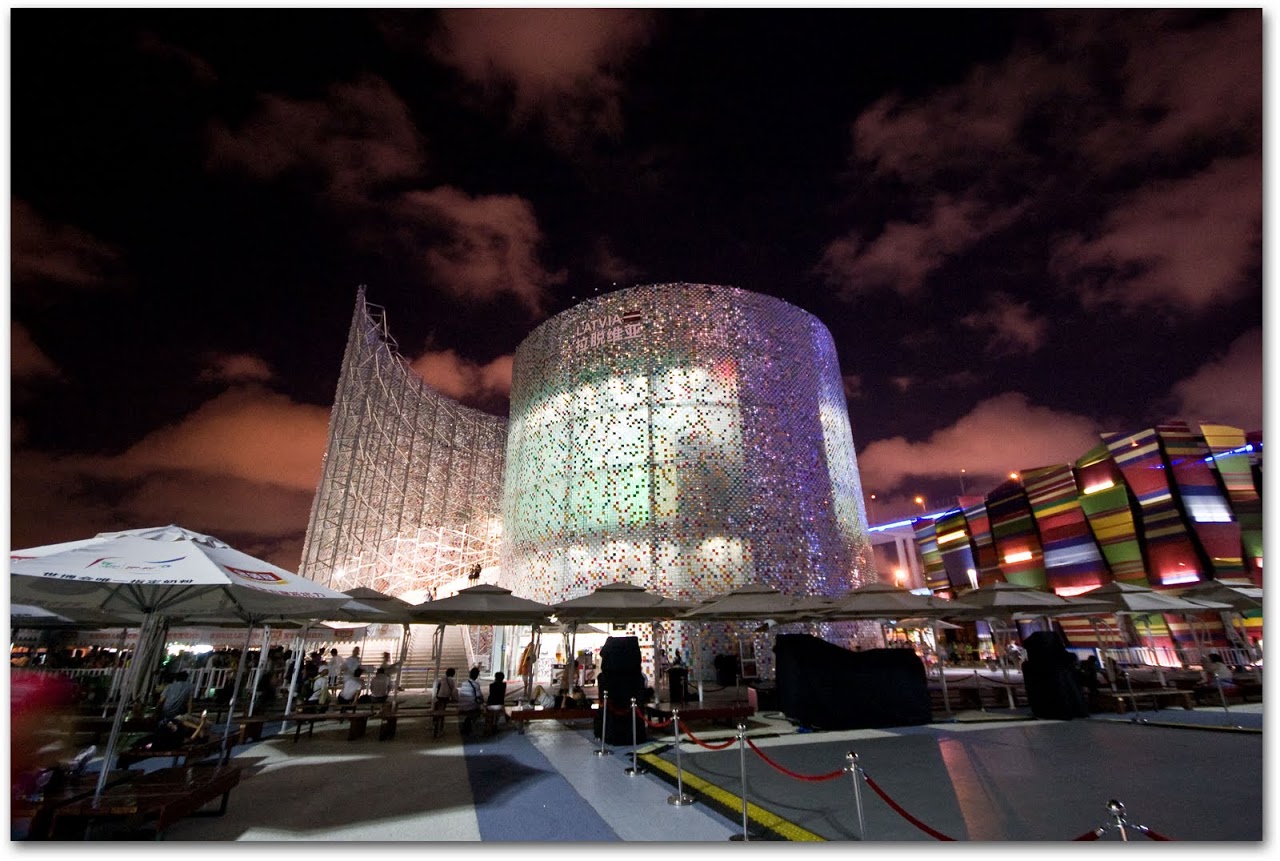 Latvia .  Made of thousands of individual plastic squares that flap and move in the wind, this pavilion is as beautiful up close as it is from afar.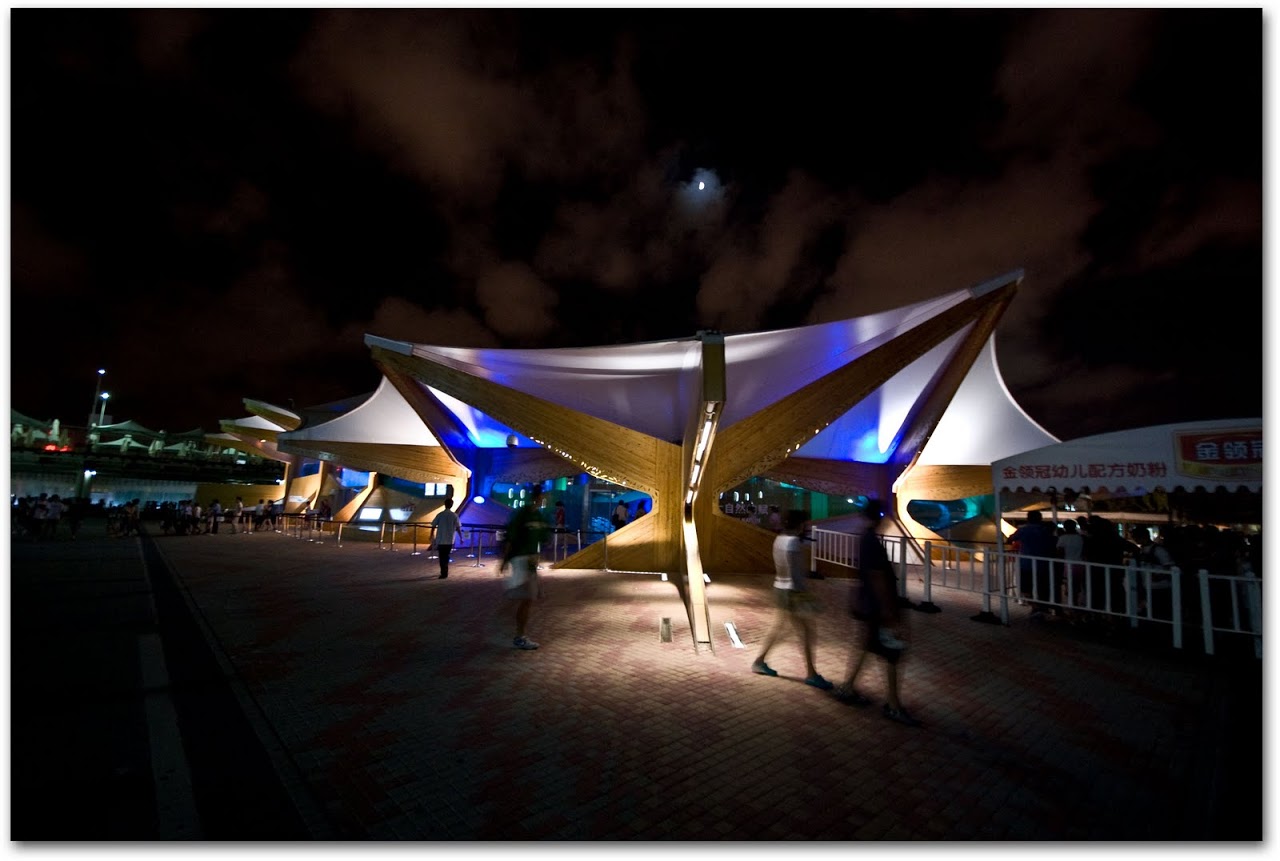 Norway. The spaceship has landed and apparently the Norwegians want to occupy it.  My very favorite of the bunch.