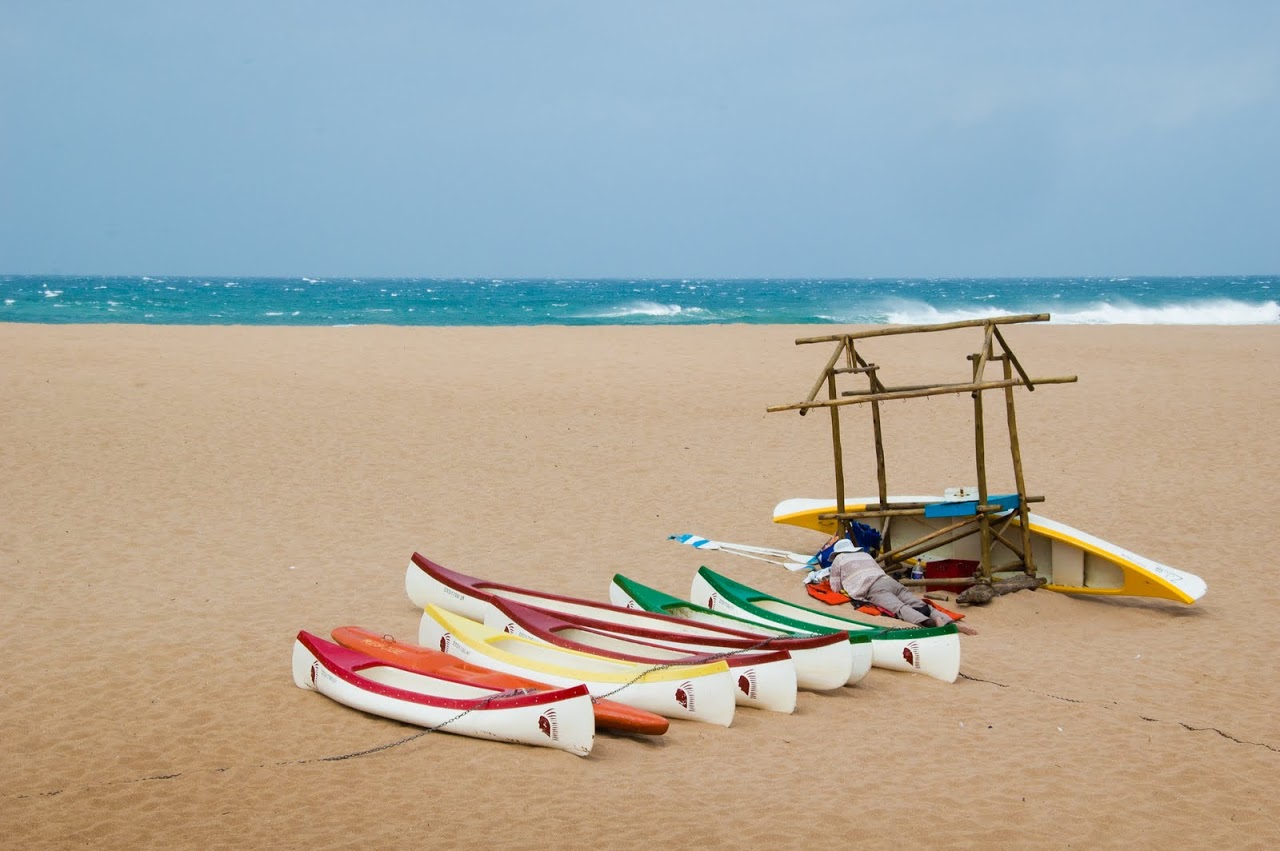 Boats on a beach in Cintsa
We knew that Amapondo Backpackers was not our style when we arrived at the dingy cobwebbed room, found a sign in the bathroom telling us not to drink the water, and forced down stringy pasta with insipid tomato sauce for our dinner.  We had booked 3 nights but decided to leave after a very lovely woman offered us "special brownies" before we had even had breakfast.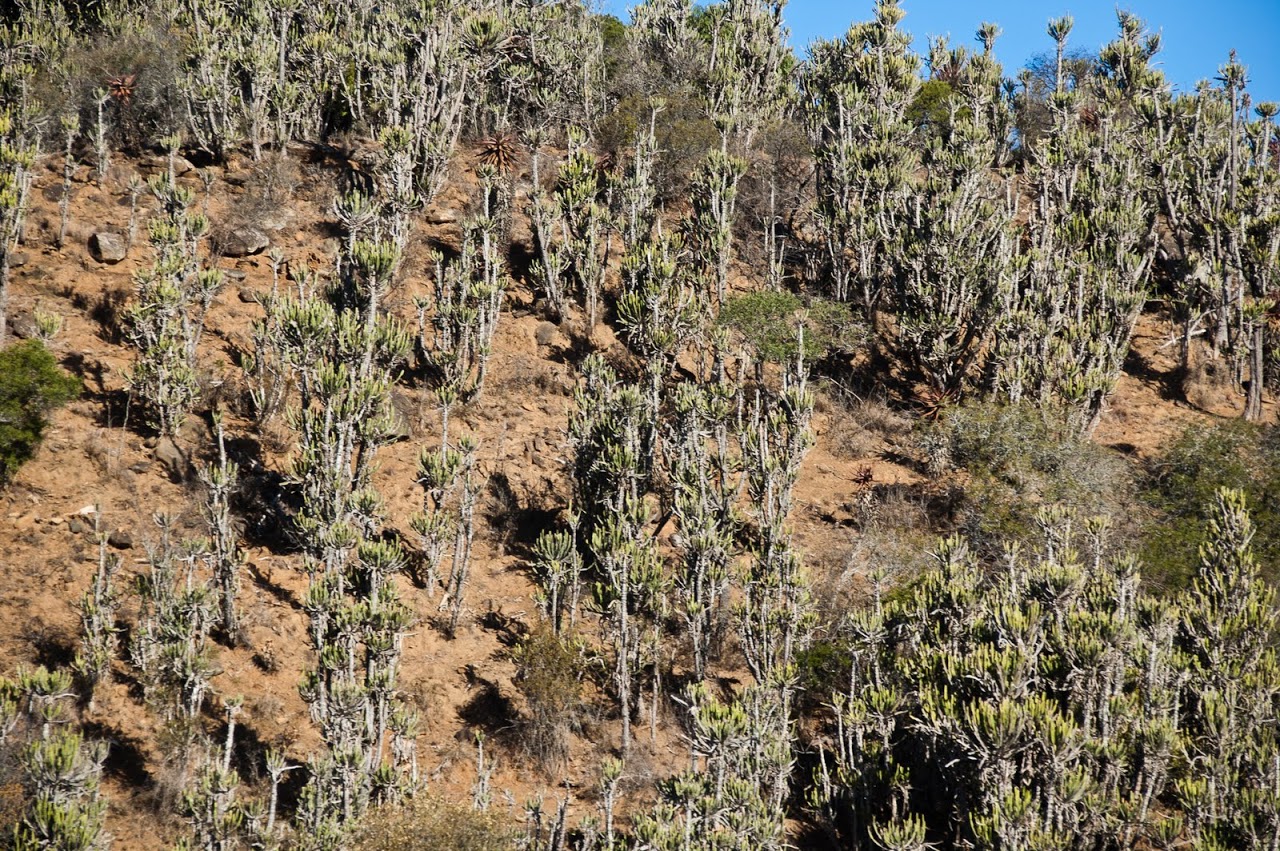 Fynbos on the Wild Coast
There are backpackers, it turns out, and then there are  the original backpackers .  In every country we've traveled in, we've found people who fit the hippie mold and those who don't.  We---despite our penchant for Birkenstocks and granola ---clearly do not.
View at Buccaneer's Bay in Cintsa
So, we moved on, and found Buccaneer's Backpackers in Cintsa which was very much our speed.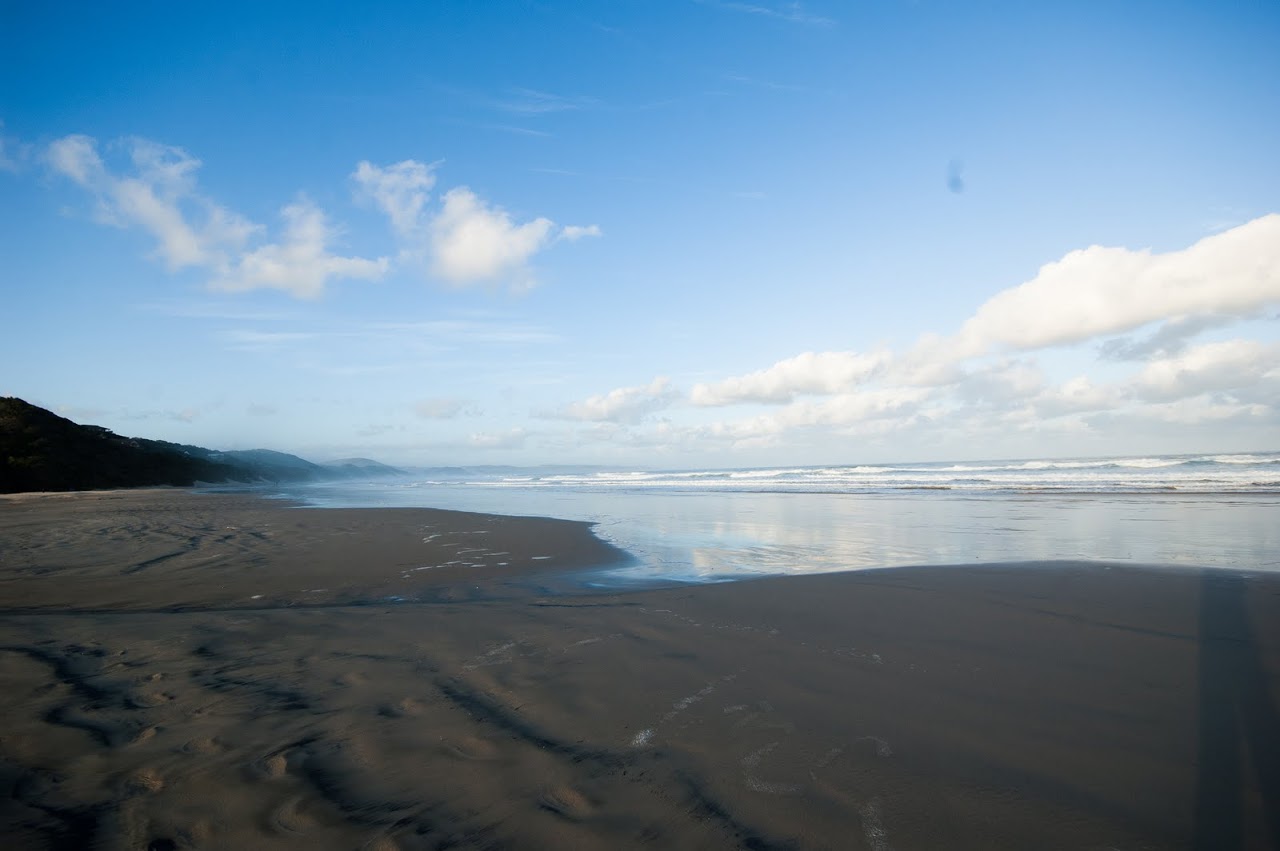 Beach at Cintsa
Lovely clean bungalows linedn the property, looking out onto a beach marked with ribbons of wind-swept sand.  I cannot tell you what there is to see and do in Cintsa because we did not see and do much.  We ate at their excellent dining room which served up very good Indian food and much better than expected Mexican fare, walked the beach,and put our feet in the frigid ocean water.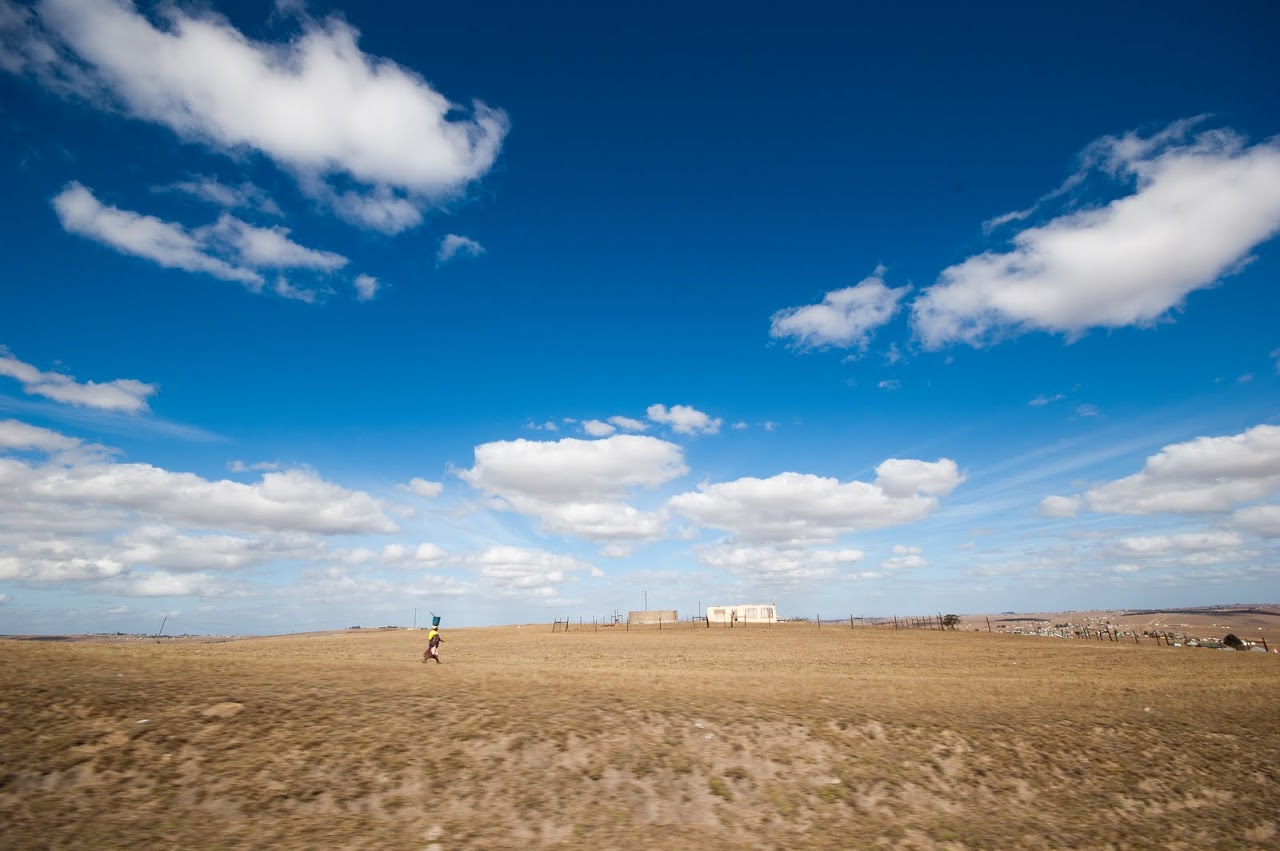 Woman walking with bucket on her head
Mostly, we soaked.  We soaked in the sunshine and relaxation.  We soaked in the free spirit of the Wild Coast, a place where few visitors wander in South Africa.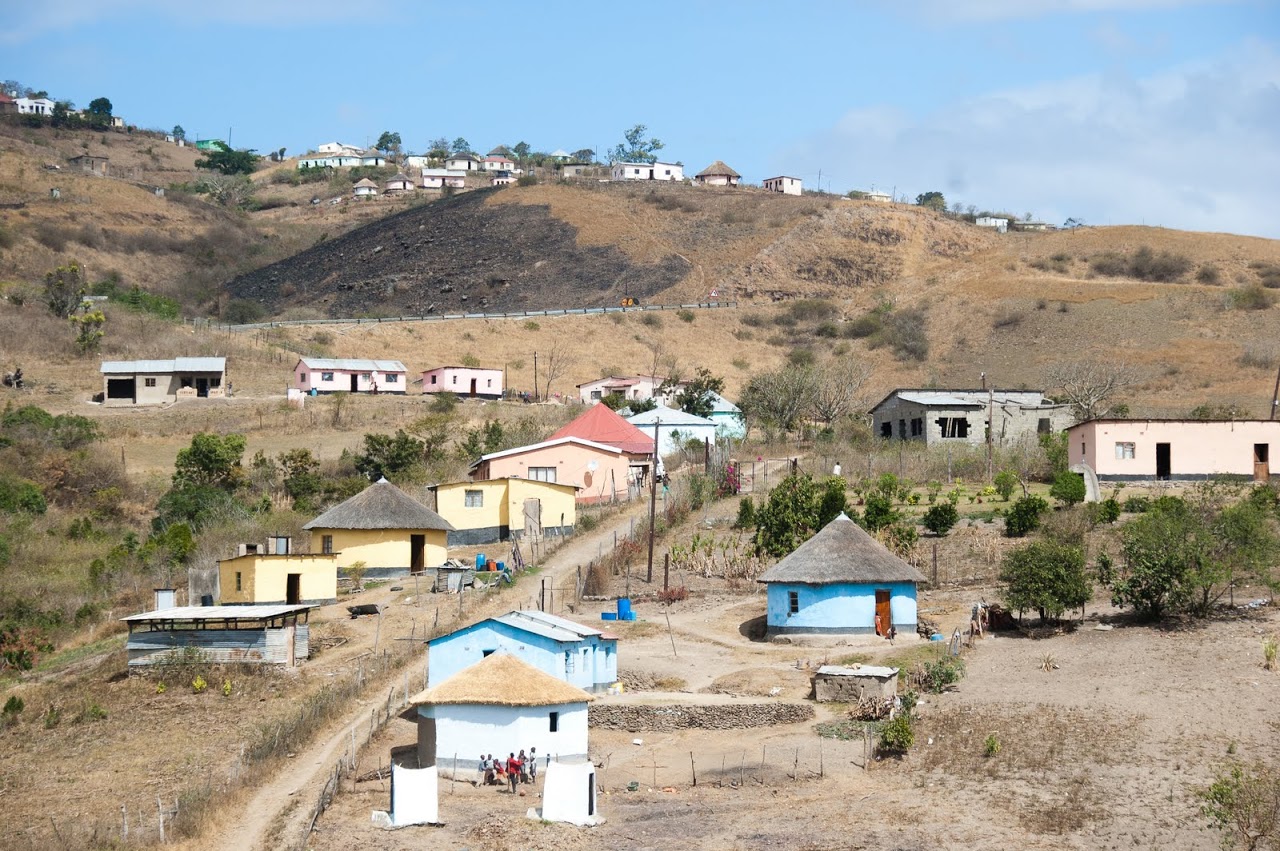 Houses in the Wild Coast
The Wild Coast is profoundly inaccessible. The pot-holed paved roads force clenched teeth and the throngs of the few large towns frightened us with their intensity as they scattered around our cars.  In other places, we did not see a soul for hours on end and worried that we would run out of gas before finding a service station.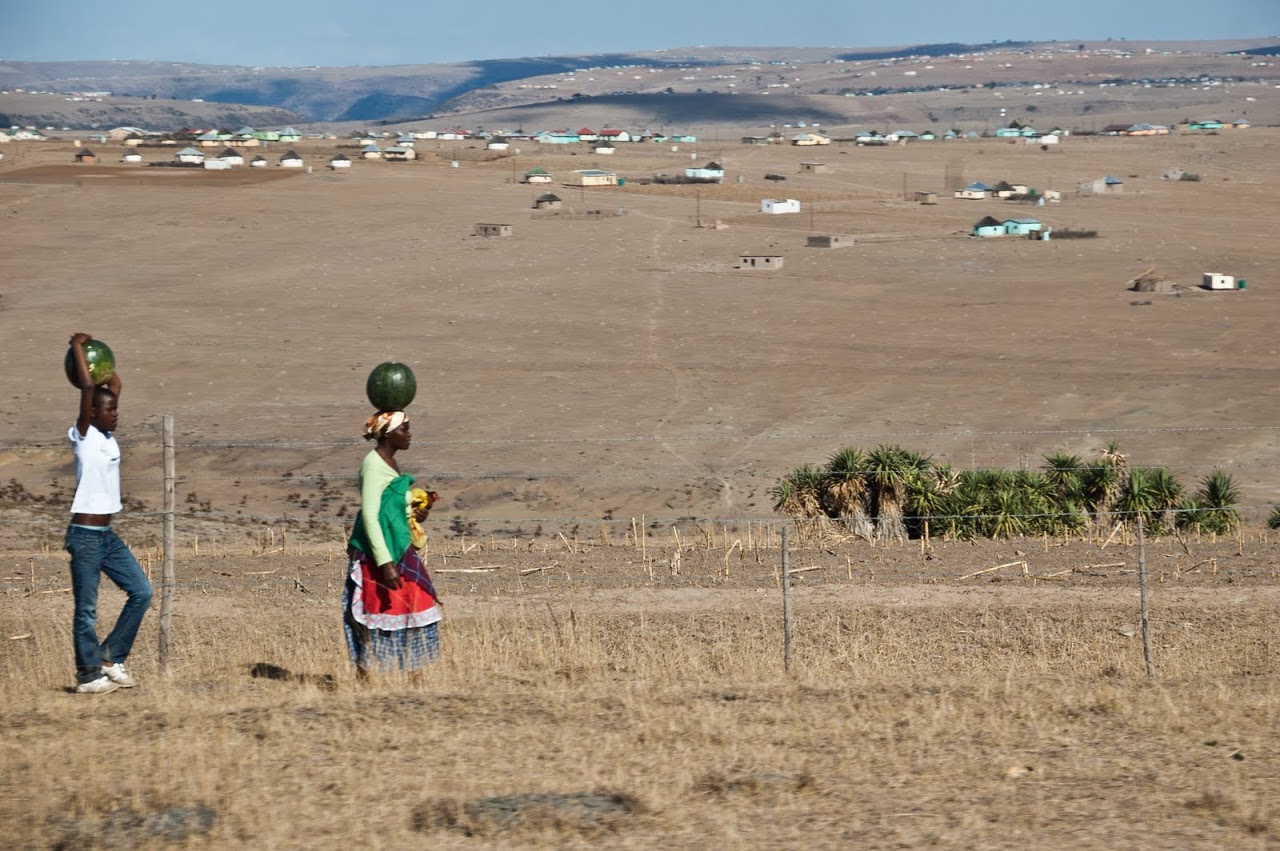 Carrying watermelons in front of town
Those who live in the Wild Coast tend to live simply.  The round cement-block one-room rondavels often go without running water or electricity and herders mount on horseback to tend their cattle and sheep.  It is as poor a place as we have ever seen, largely due to limited career opportunities and lousy politics in the rocky cliff-jutting land.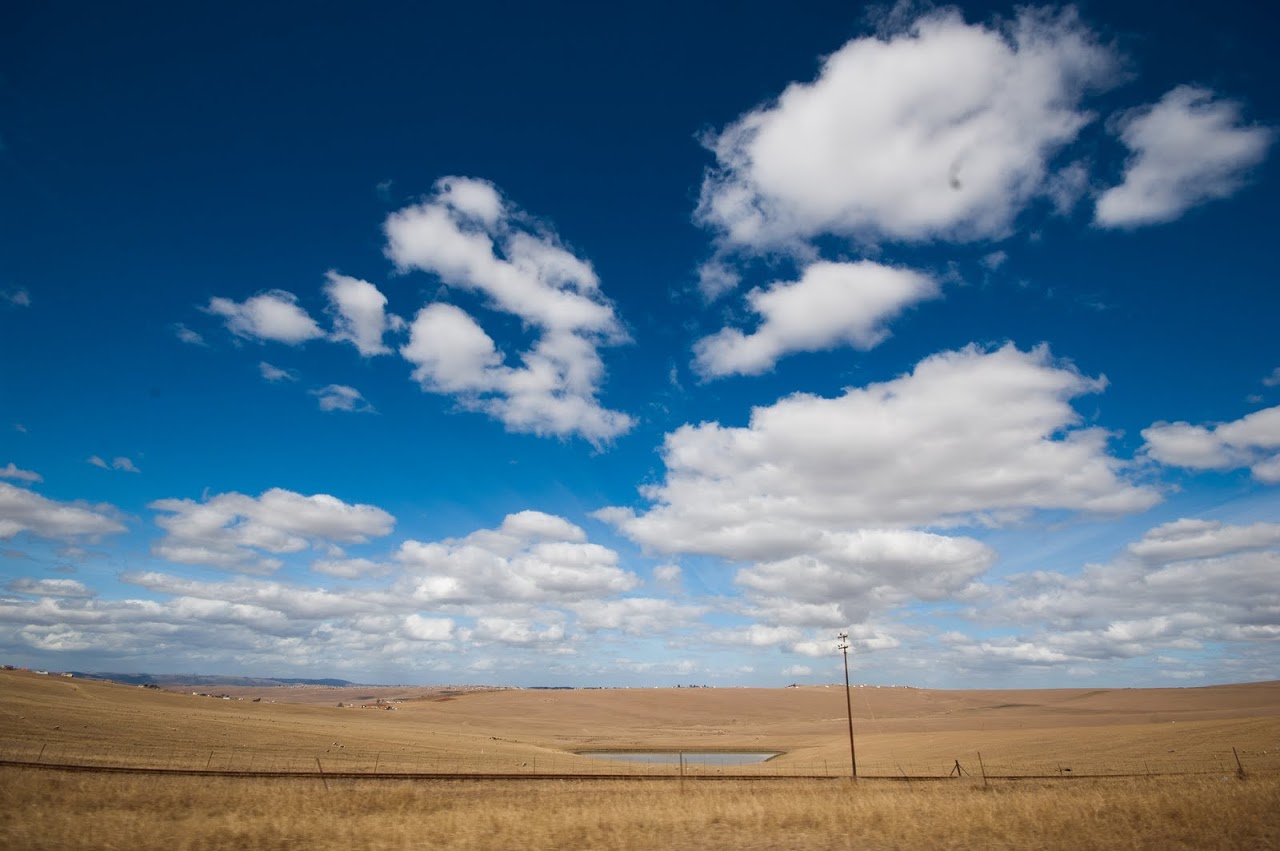 Fields under the bright blue sky
I have heard many, many people say that the Wild Coast is South Africa's Next Big Thing.  I can see it: the beaches, cliffs, and sheltered coves are as beautiful as those in the popular Cape Peninsula and Garden Route.  But, for now, the place is reserved for the locals and backpackers looking for unspoiled relaxation, whether with special brownies or not.