So we're driving down the N2 from Durban to the Wild Coast in South Africa and see this sign, indicating a Waffle House.
If you're not from the Southern parts of the United States, you should know that Waffle House is a thing here.  In my hometown, there are two Waffle Houses within sightline of each other.  I'm hoping that all of you North Americans have been to a Waffle House in the U.S. but, if you haven't, you should understand that it is a greasy diner-style spot with the best hash browns in the world.  Really.  Think crisp potato strings griddled with cheese, onions, ham, tomatoes, mushrooms, or green peppers, in whatever combination you desire, placed in a steaming pile on your plate.  It's the perfect early morning/late night/mid-afternoon pick me up and both of us were awfully excited to see a Waffle House in South Africa.  Of course, we stopped in.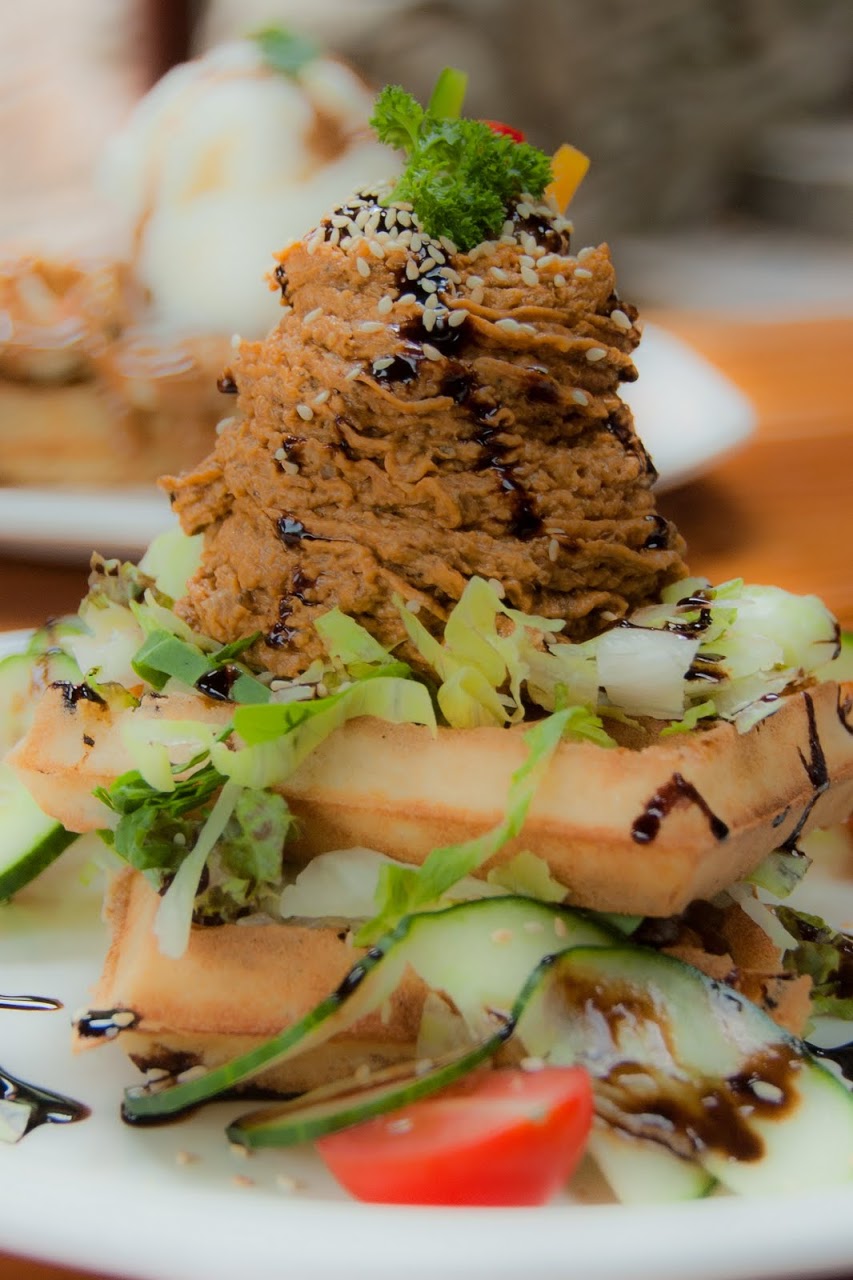 Nut and lentil waffle
We walk in, sit down, and realize that we're not in Alabama anymore.  The South African Waffle House has an amazing menu, full of interesting and intriguing items, such as this nut and lentil pate laid on top of a waffle.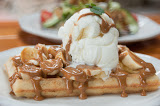 Banoffee waffle
Or, this truly marvelous banoffee waffle with sliced bananas and a toffee caramel sauce that Patrick ordered.  There wasn't a single item on the menu that looked bad and I only wished we had more space in our stomachs.
The moral of this story is that you should be willing to try unexpected foods in unexpected places.  Or that all Waffle Houses are yummy.  Or that you can't go wrong with caramel sauce, bananas, and ice cream.  Take your pick.
Details:
Waffle House
Ramsgate, Kwazulu Natal, South Africa
Website: http://www.wafflehouse.co.za/home.php