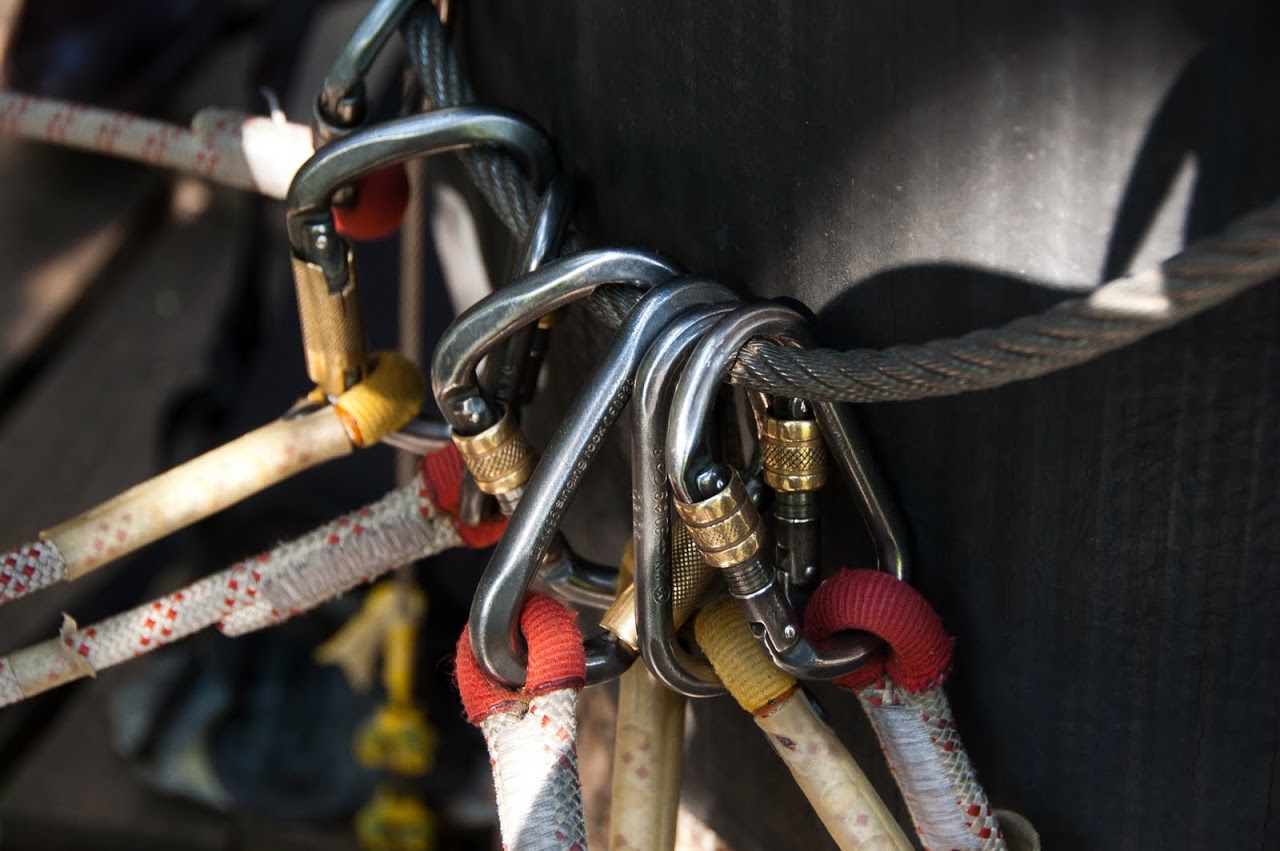 Hooked to the trees at Tsitsikamma
South Africa has no shortage of adrenaline activities.  If you want to dive off the highest bridge in the world or swim in frigid waters with sharks and whales, you can.  We did a bit of scuba diving in Sodwana Bay, but didn't see much in the very murky, turbulent waters, and I'm not a huge fan of bridges anyhow.  So, we opted for canopy swinging at Tsitsikamma.  It was a wonderful day amidst the trees.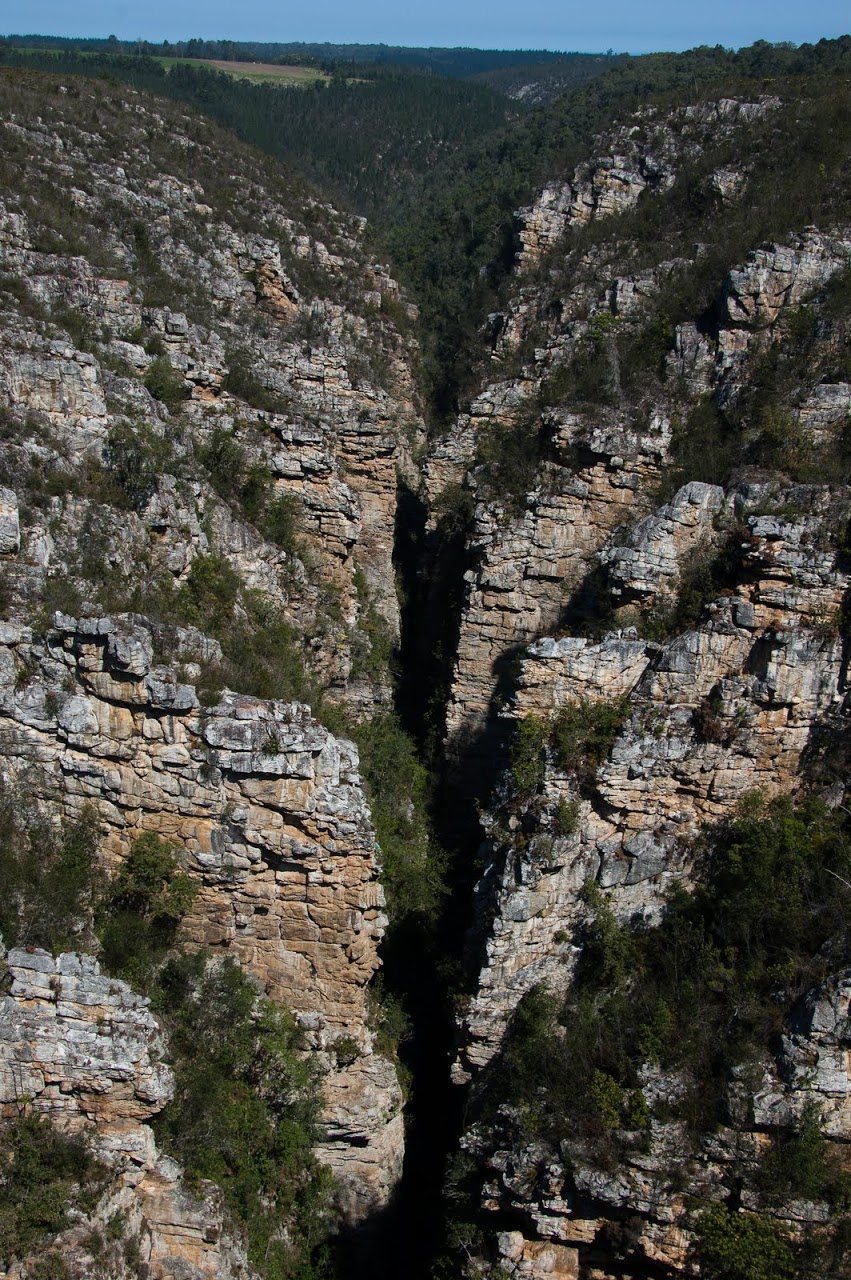 Gorge near Tsitsikamma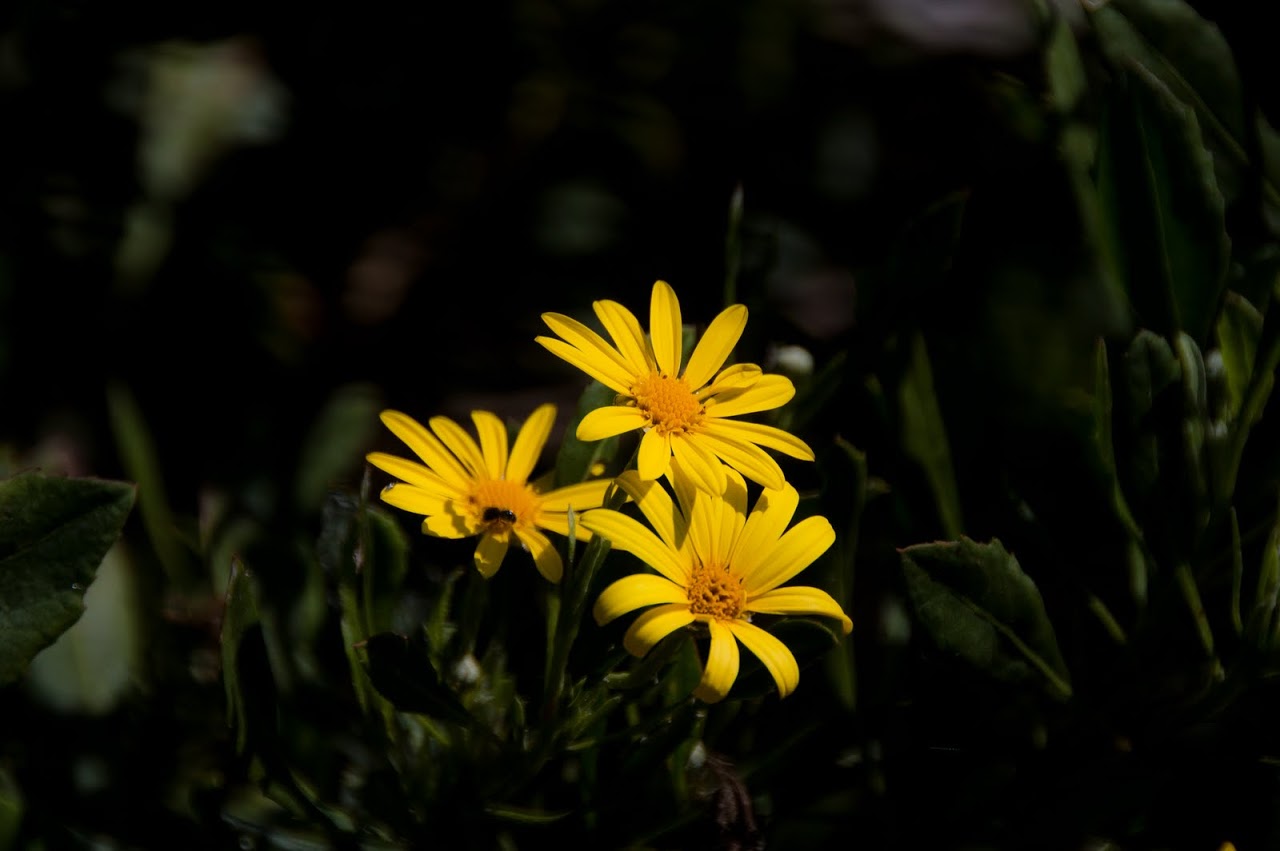 Yellow flowers near Tsitsikamma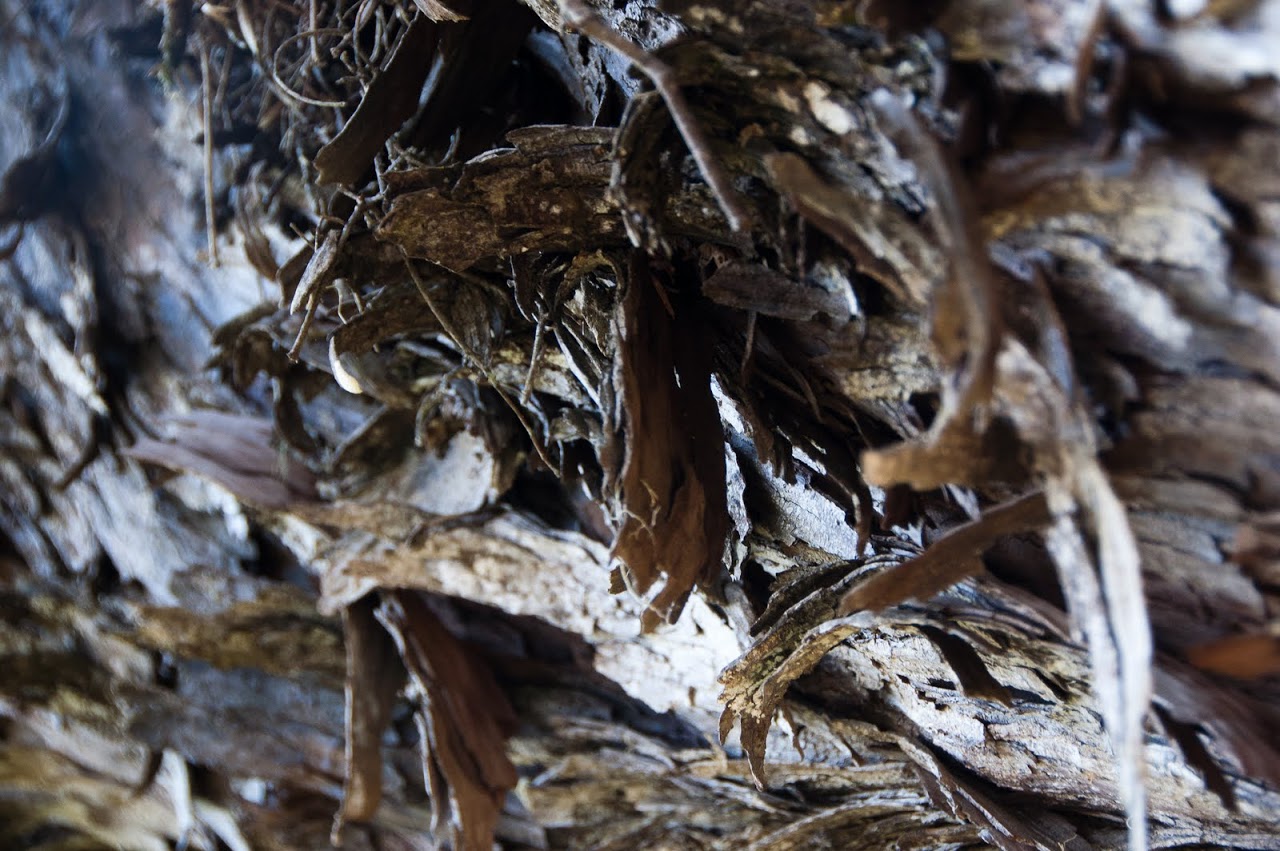 Bark scraped by elephant at Tsitsikamma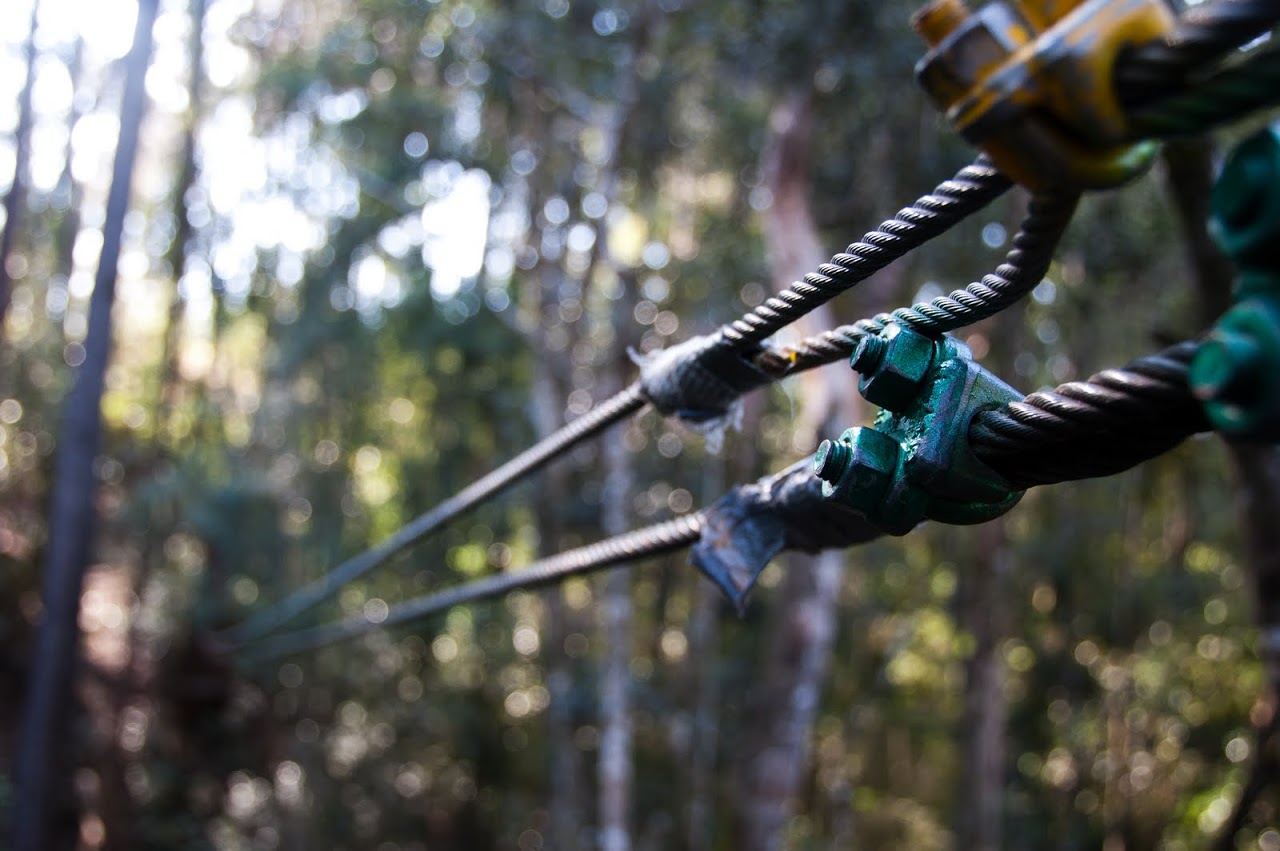 Canopy swinging lines
Trees and swinging down the tree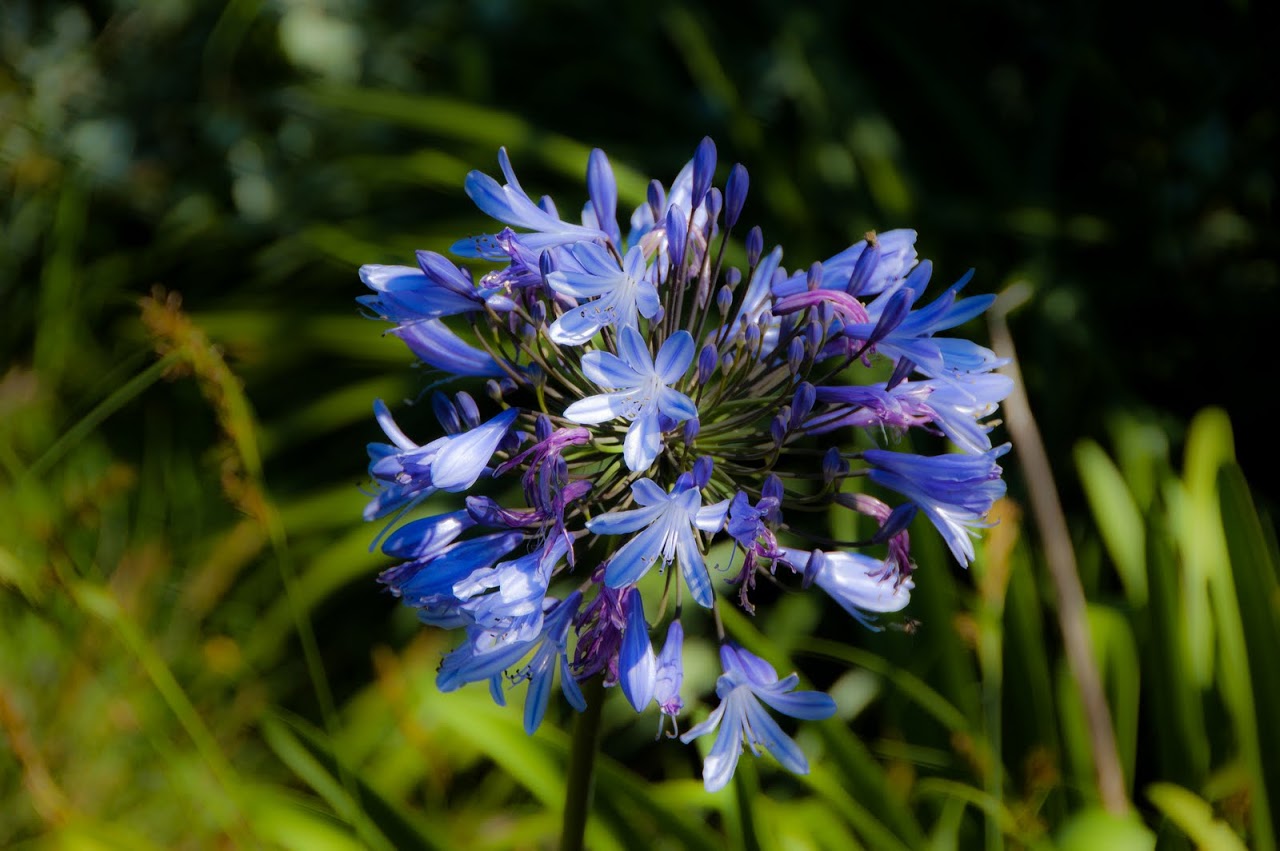 Purple flowers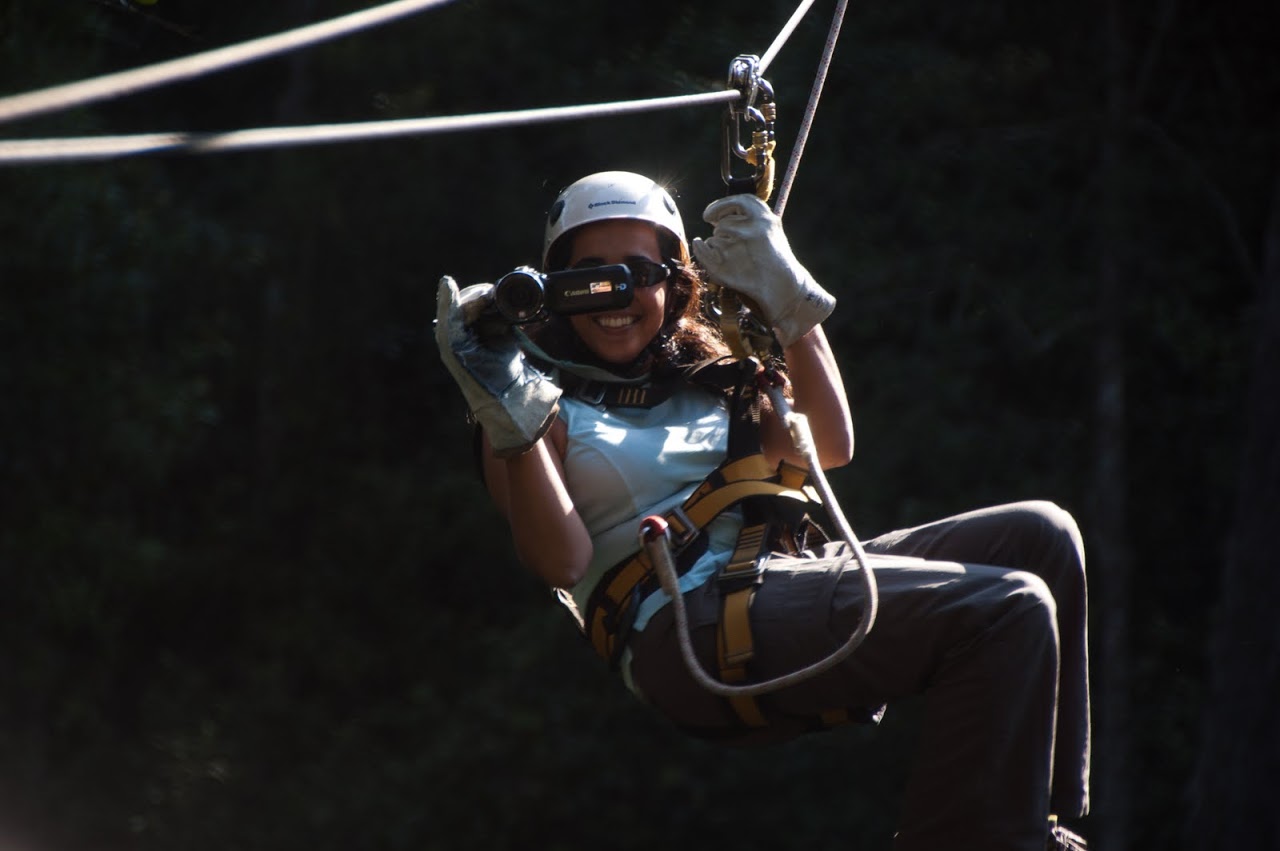 Me filming while swinging
Details
We went on the canopy tour with Tsitsikamma Canopy Tours at Storms River. Personally, we found it on the mild side of adventure activities --- especially compared to canyon swinging and ATV riding --- but still a lot of fun.  It's quite easy to do and you don't need particularly great fitness, meaning that it's an excellent adventure for children.