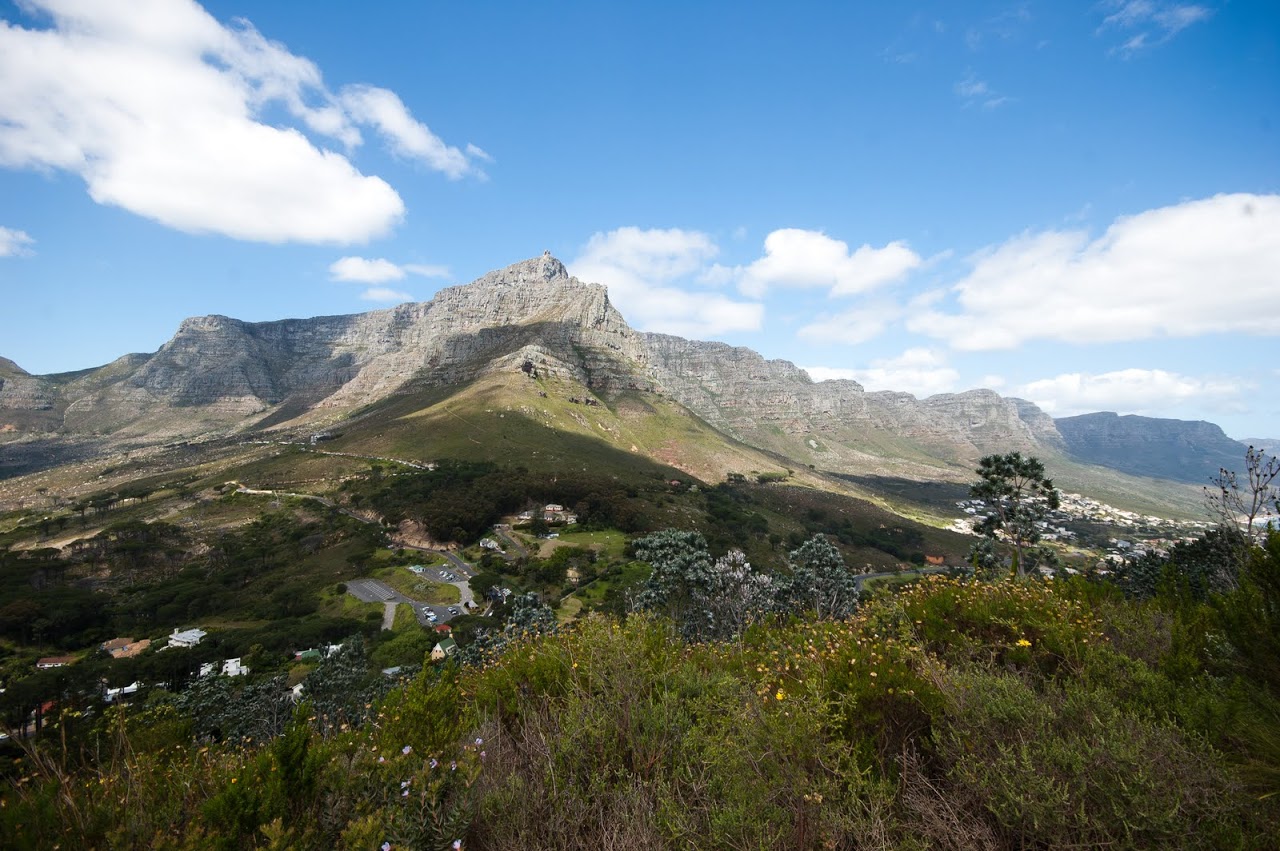 Table Mountain from Lions' Head (an amazing nearby hike - go there if the line to Table Mountain is too long)
Table Mountain is the sight in Cape Town.  Everywhere we went, we saw it.  It was worth the while going up the cable car, going across to Robben Island, walking up the adjacent mountains, and hiking around the flat top.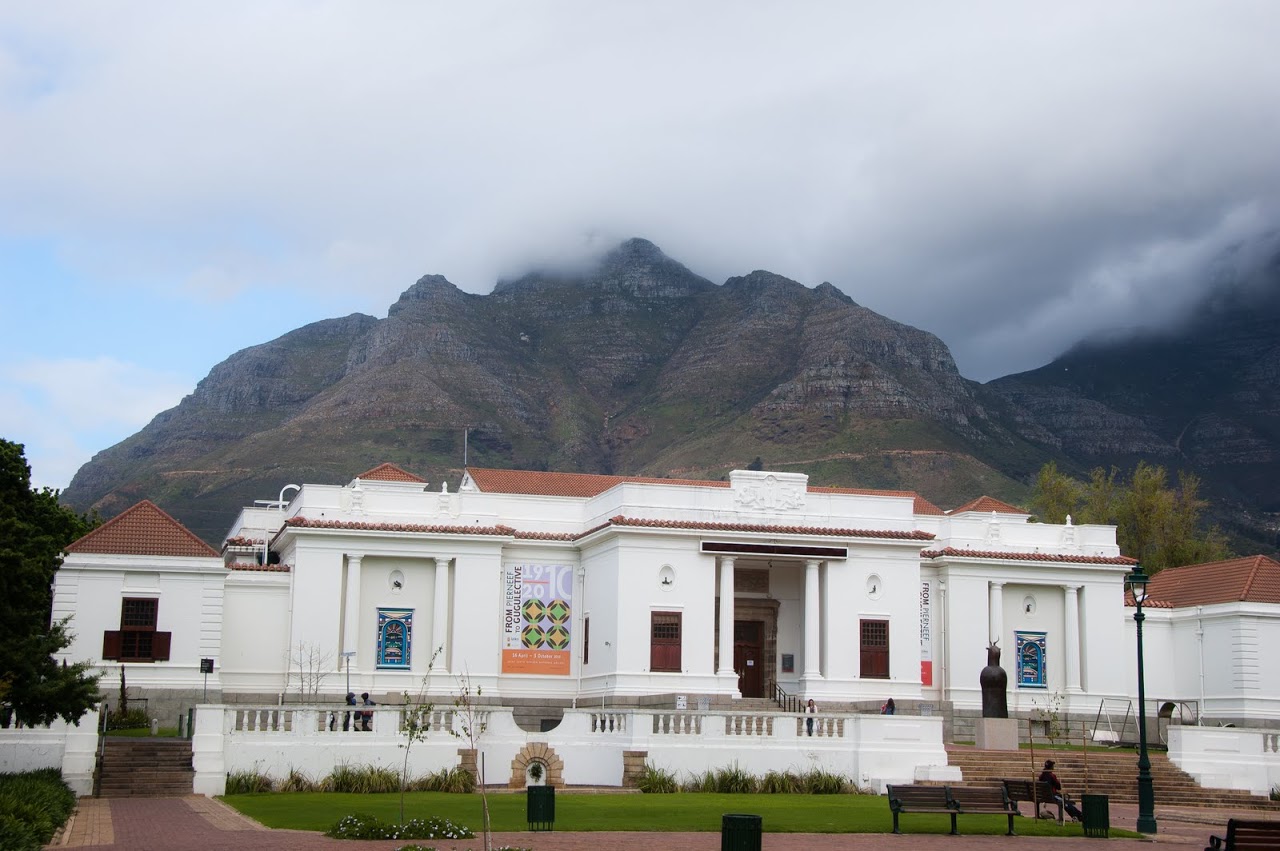 Table Mountain with its "tablecloth" of clouds from the museum in Cape Town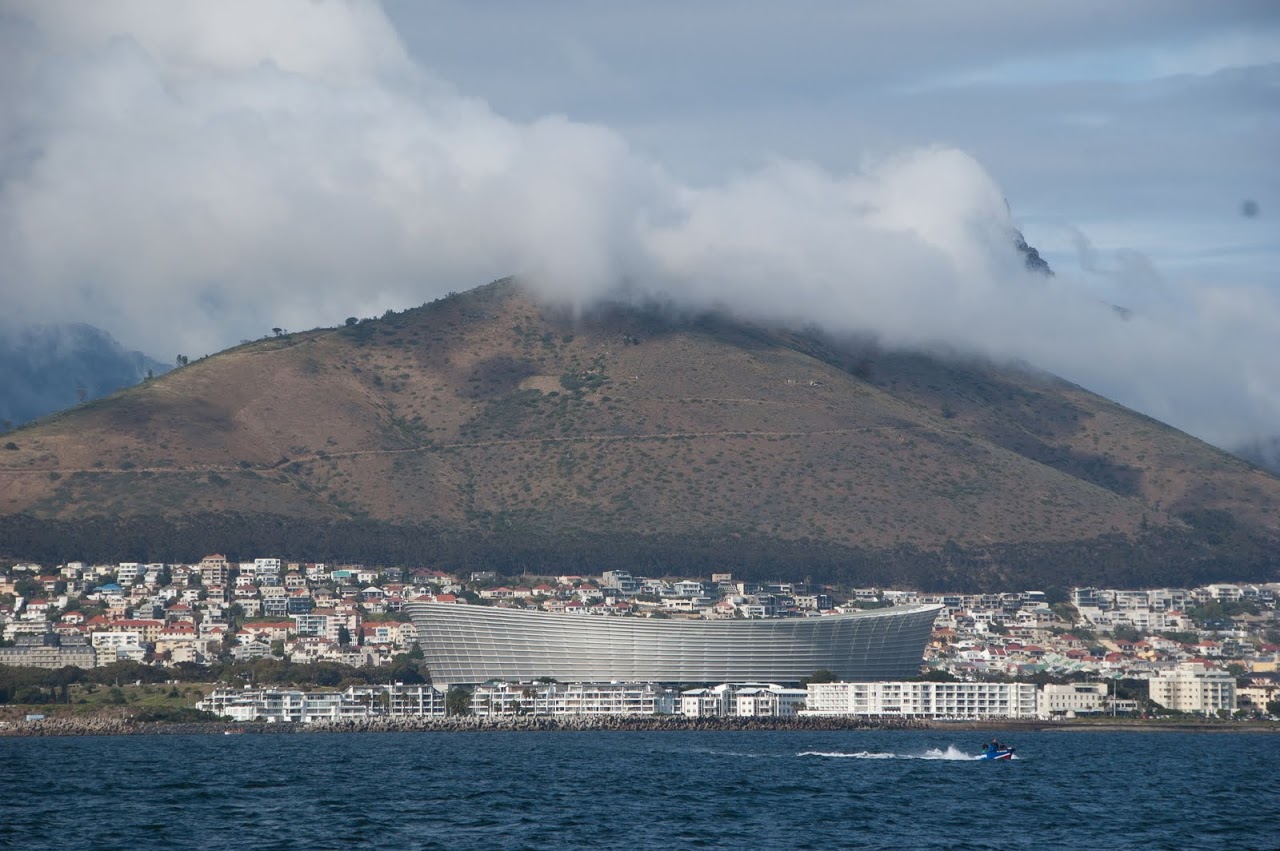 Table Mountain from Robben Island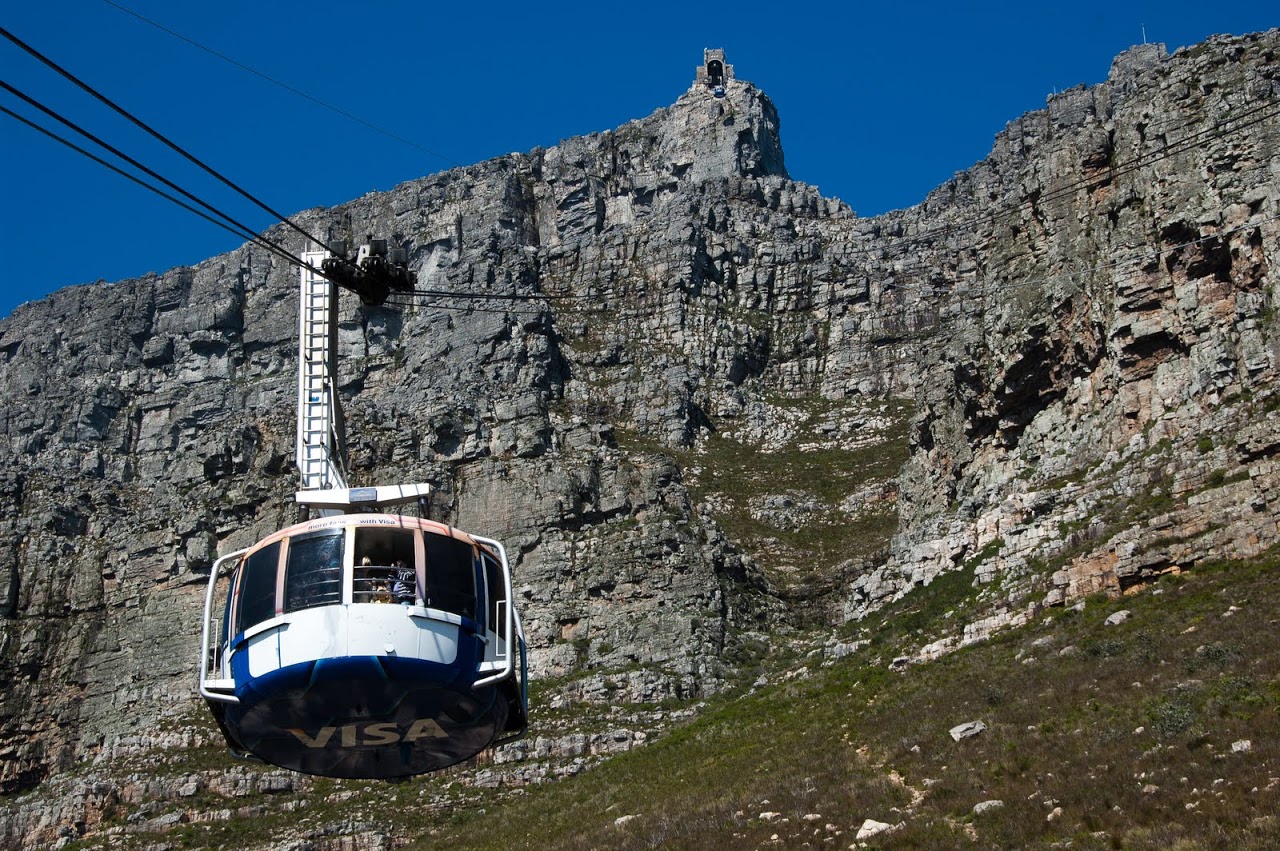 Cable car up to Table Mountain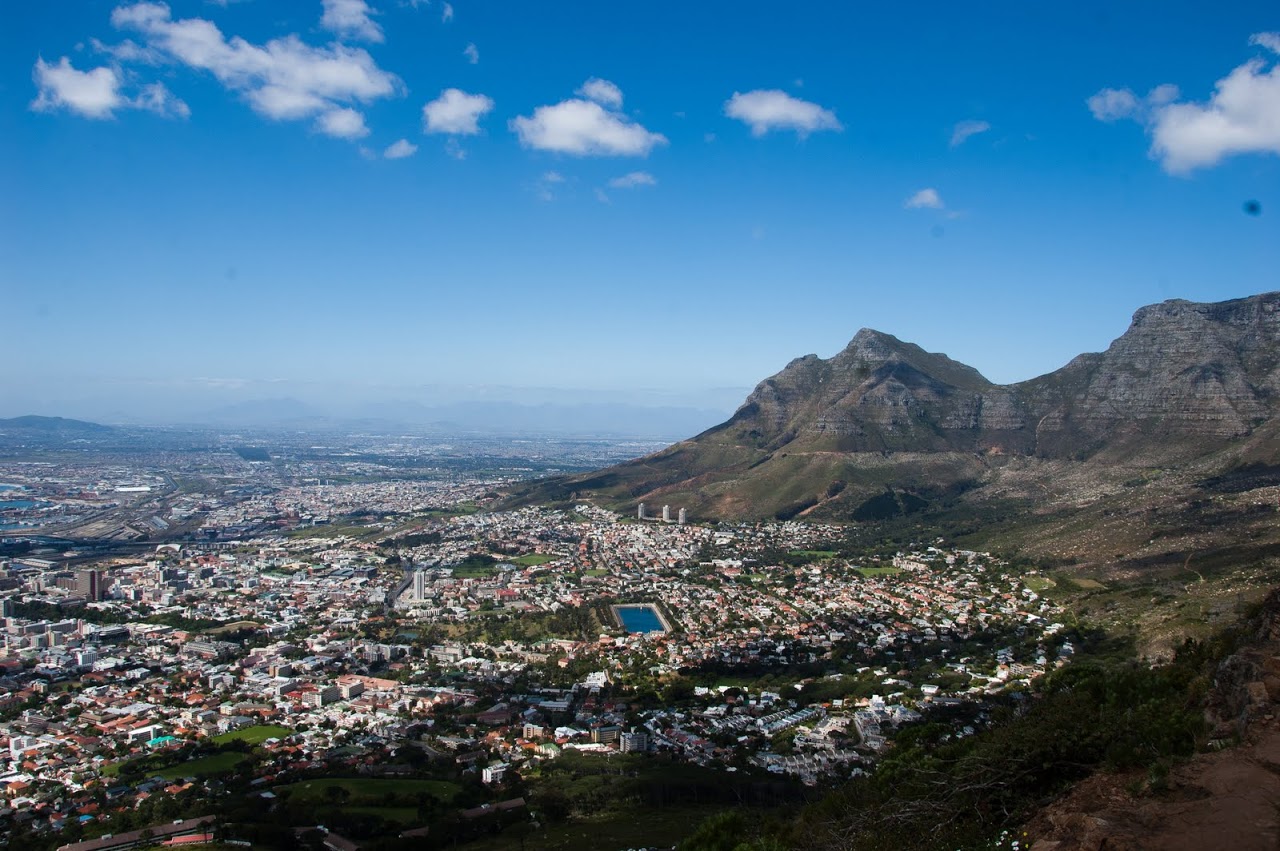 Views of Cape Town and Table Mountain from Lions' Head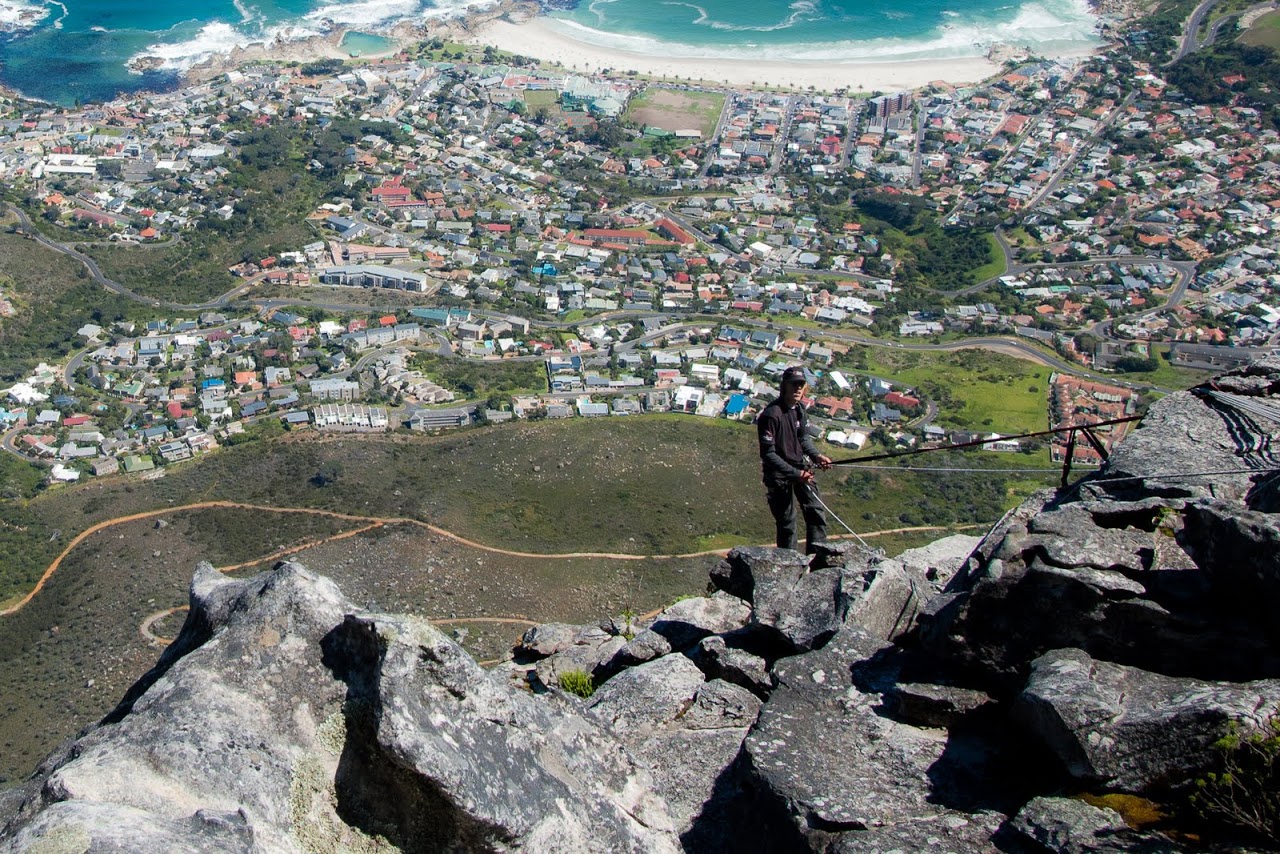 Hiker rappelling off Table Mountain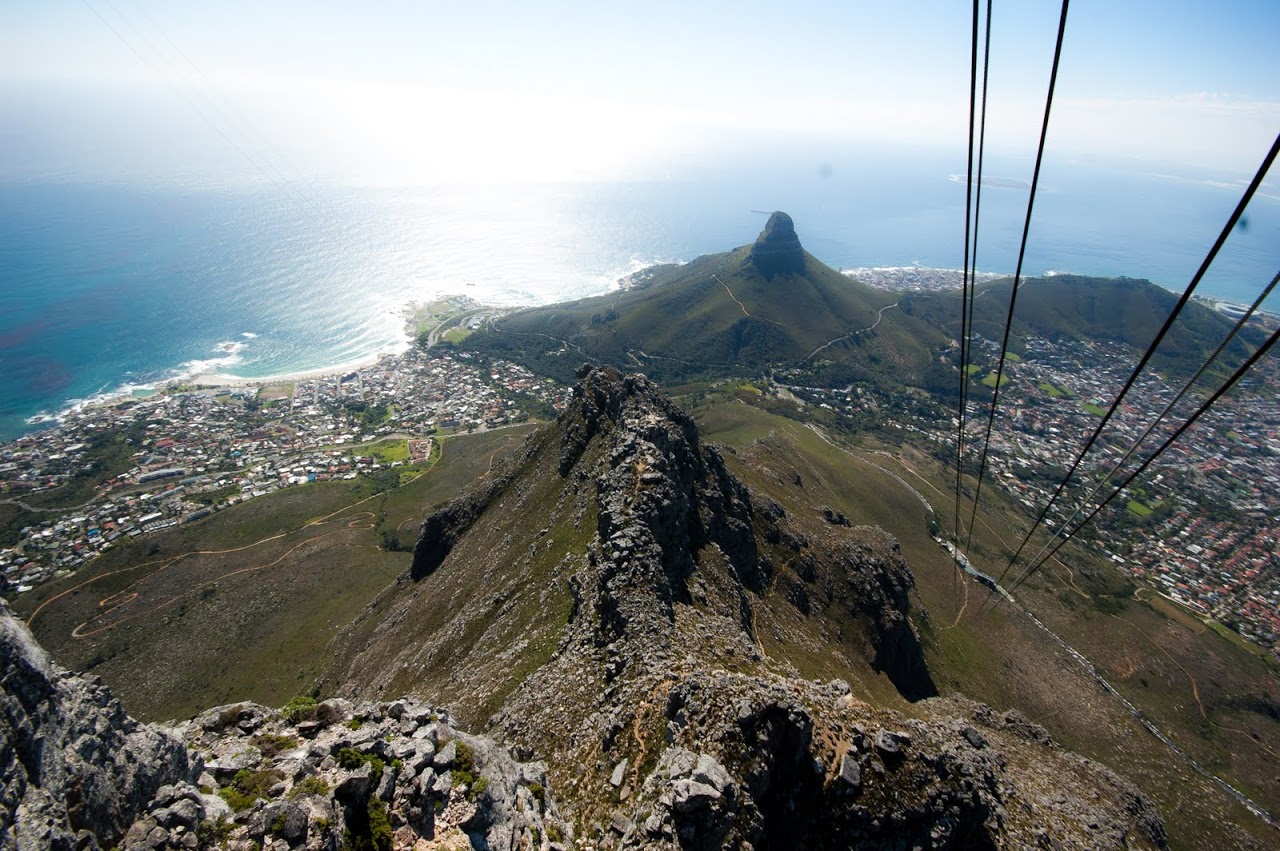 Looking down from the cable car at the top of Table Mountain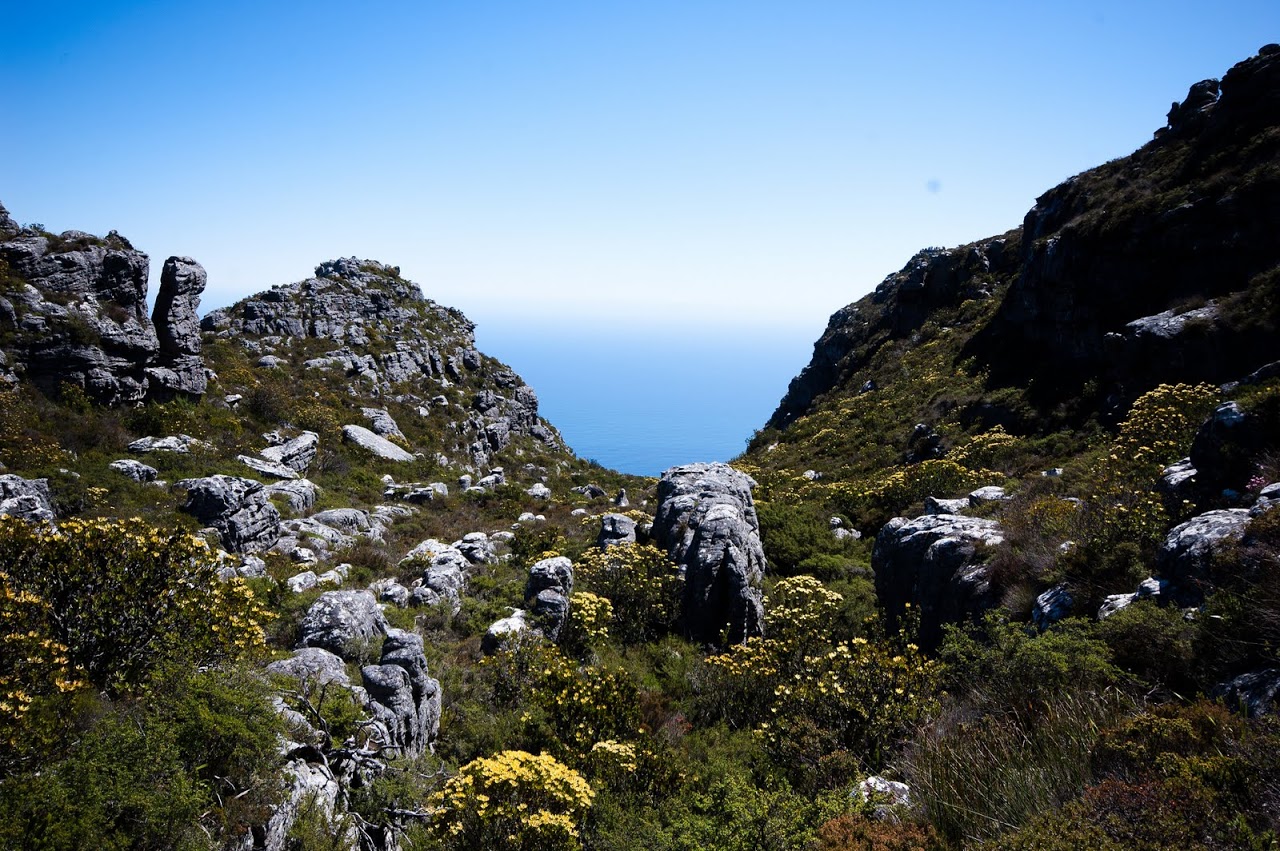 Blooming fynbos at the top of Table Mountain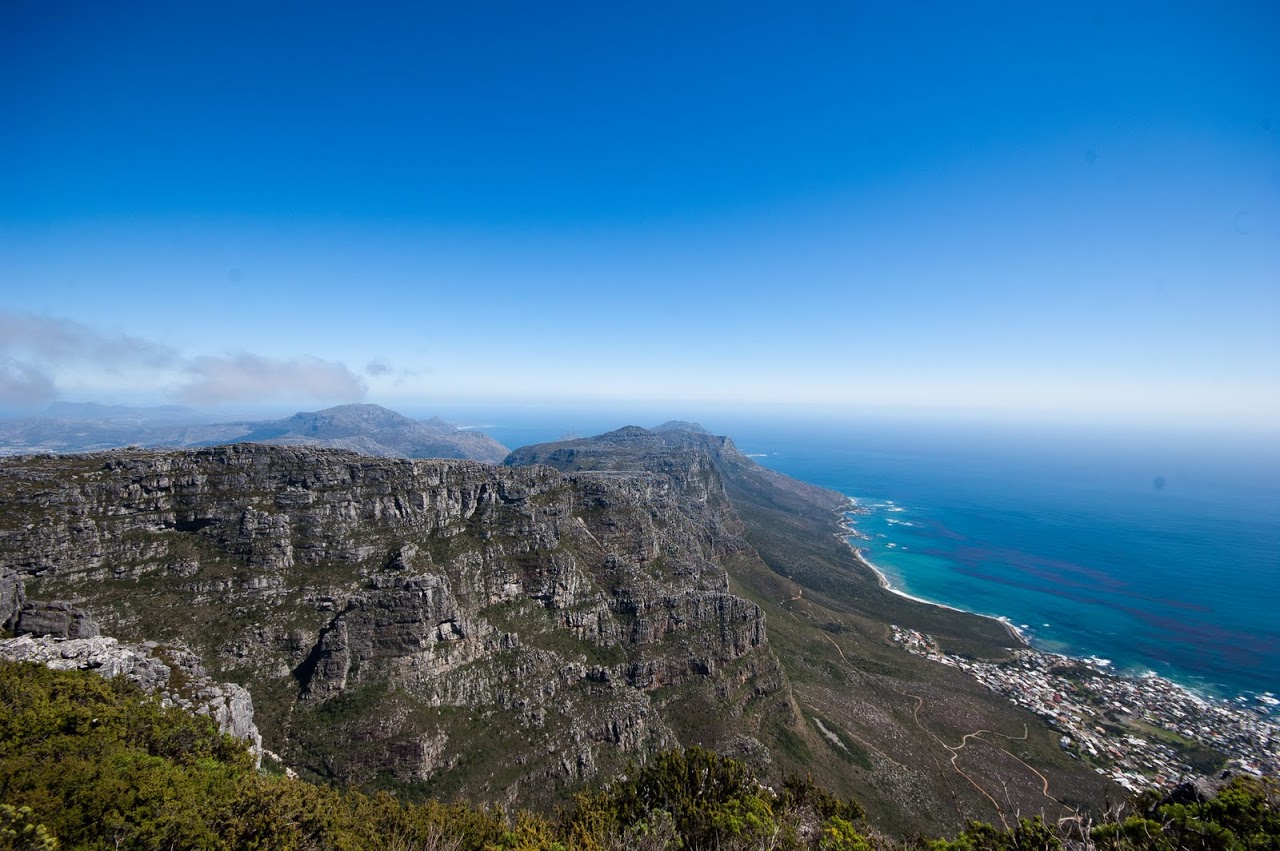 Looking toward the Cape of Good Hope (you can see it in the very left edge of the photo) from Table Mountain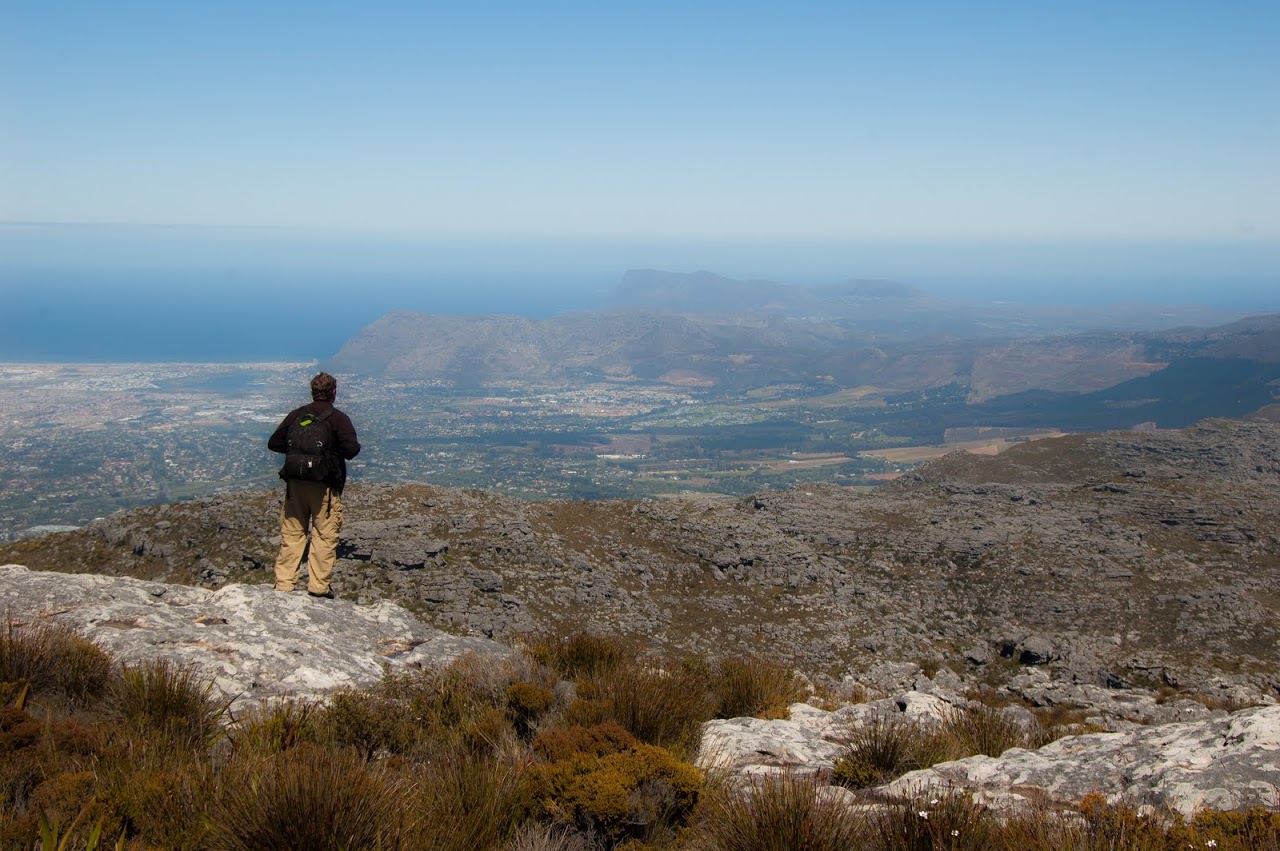 Last man standing
Details
On a clear day, the line to take the cable car to the top of Table Mountain is LONG; the first day we tried to go up, the estimated time to the top was 2 1/2 hours.  We sensibly headed directly to Lions' Head nearby, where we hiked and got free views of Table Mountain and the city.  On the following morning, we booked cable car reservations online and made it to the top within 30 minutes.  That being said, out of the 8 days we spent in Cape Town, only two were completely clear, so I recommend waiting until the day of or the day before to book your tickets.