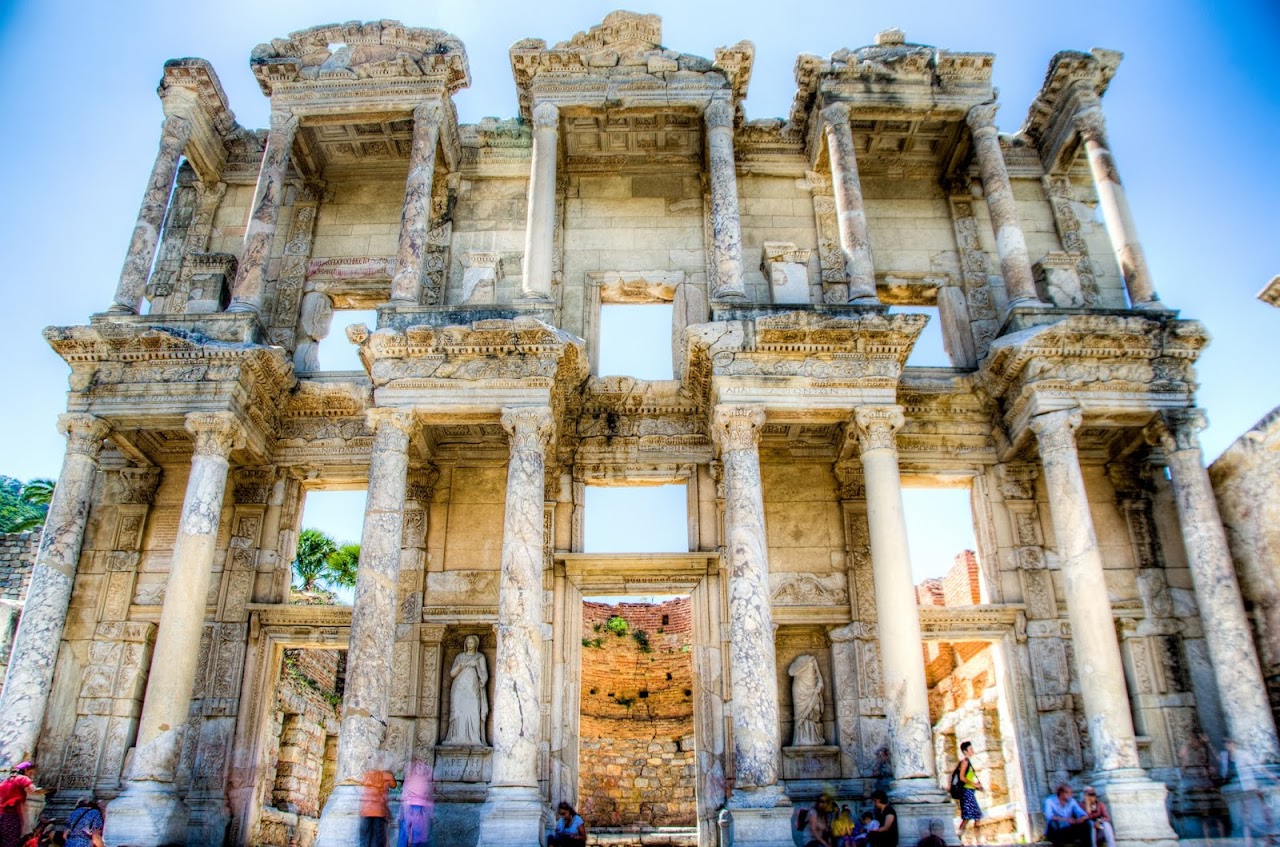 Library of Selcuk at Ephesus
We were amongst the hundreds or thousands to walk the wide alleyways of Ephesus and Aphrodisias.  We stood on top of the white travertine terraces of Pamukkale and swam in the mineral pool used by the ancients.  We sweated under the unrelenting sun among statues of kings and emperors and sat on pillars carved thousands of years ago.  The apostle Paul came to Ephesus to establish a church and speak of Christianity at the amphitheatre at which we stood.
And, today, we walk through the decrepitude, oohing and aahing, in the same way that we savor the leftovers from a five star restaurant.  We marvel at the fragments of grandeur of what once must have been three of the most beautiful cities in the world.