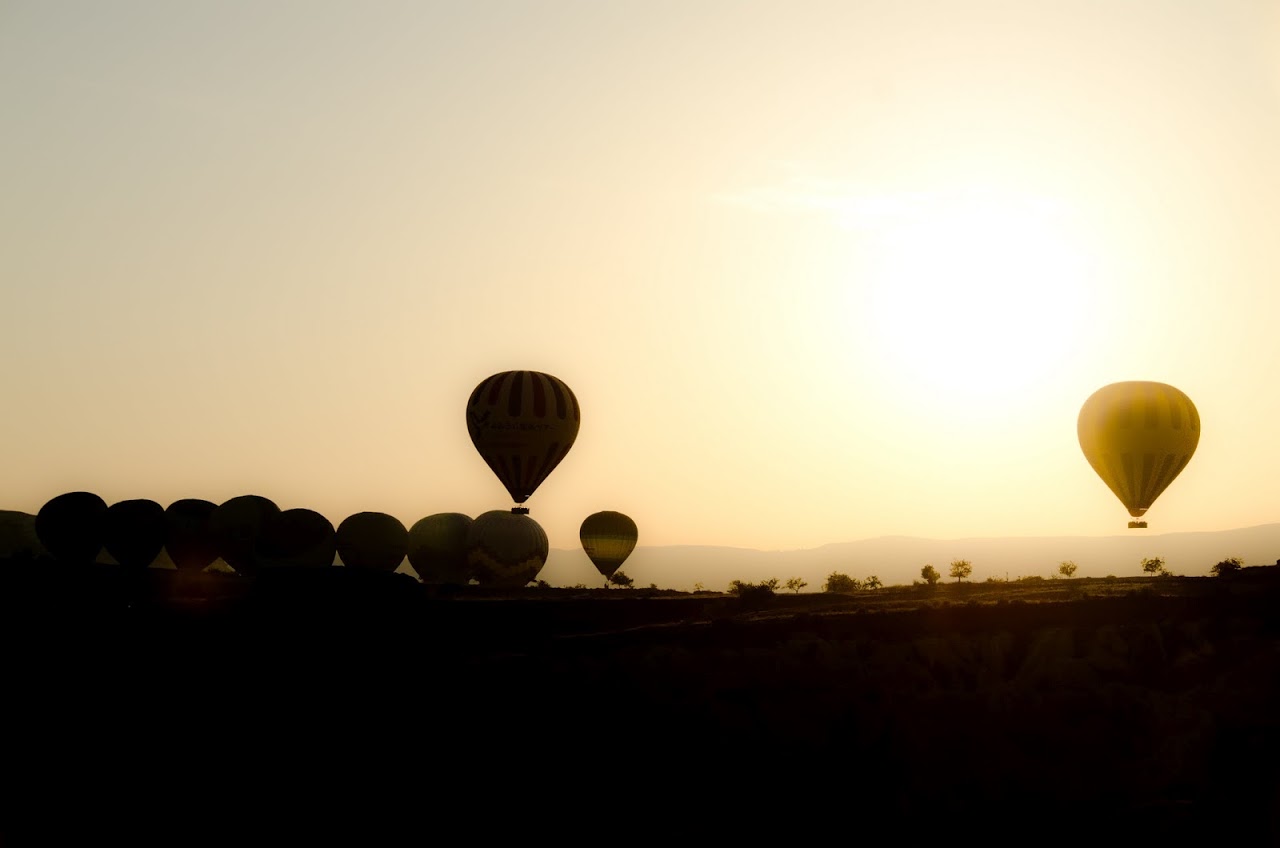 Hot air balloons at sunrise in Cappadocia
May and June have been long and busy months, which is why our blogs have not been getting the attention they deserve.  In the last two months, I have been to:
Istanbul, Turkey
Cappadocia, Turkey
Catalunya, Spain
Bodrum, Turkey
Philadelphia, USA
Rhodes, Greece
Santorini, Greece
Naxos, Greece
Athens, Greece
I've been on press trips, personal trips, and one awful trip for the funeral of my grandfather.  We've seen mountains, sea, cities, and countryside.  We've been paragliding, hot air ballooning, sailing, scuba diving, off-roading, and hiking.  I've sweetened my tongue with South Indian paysam, Greek loukmades, Turkish baklava, and Catalunyan creme catalan.
Sometimes, it's easy for all of these places, tastes, and activities to mesh into one streaming conglomeration of oh-that's-so-great.  But, there are other instances --- moments of perfection --- like watching hot air balloons float in front of the rising sun in Cappadocia that haunt the imagination and remind us of the reason we travel.  We travel to find something beautiful.