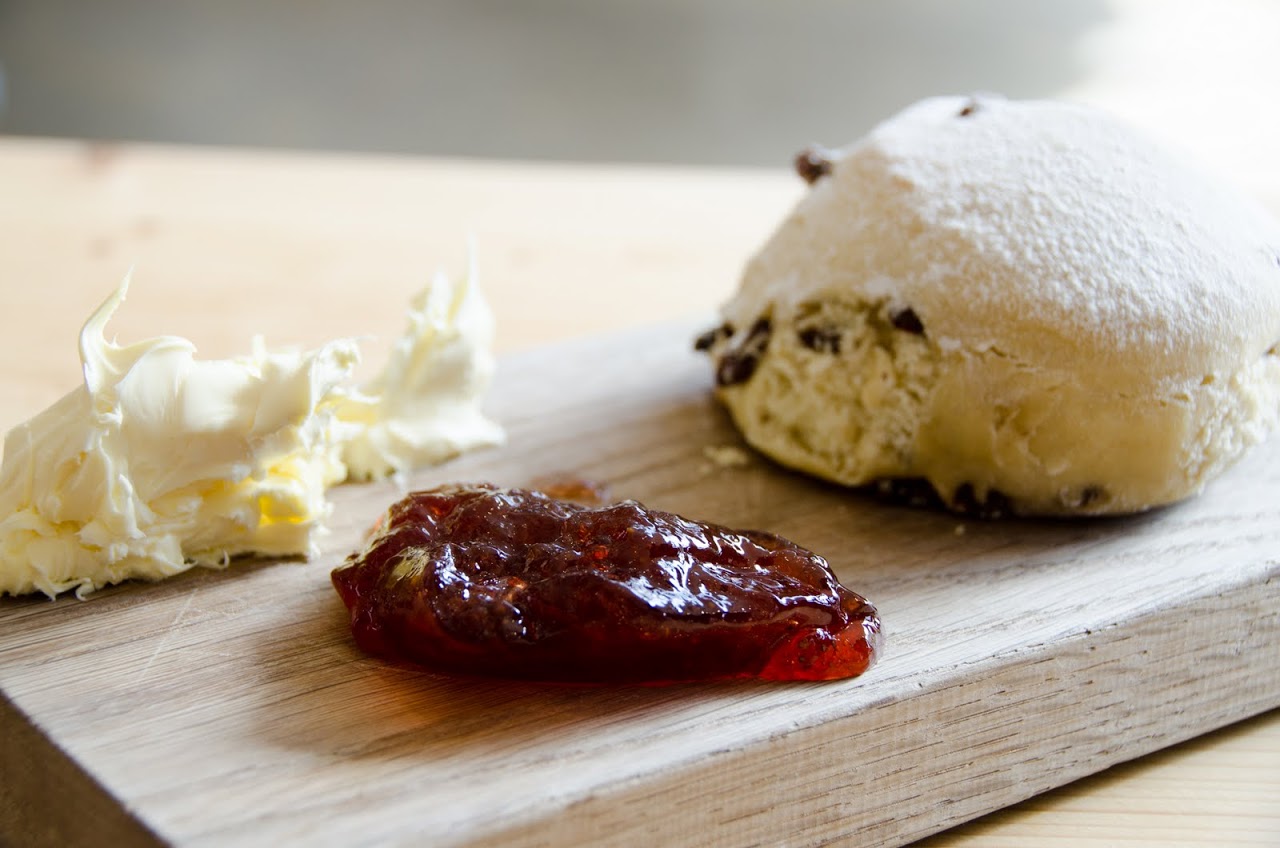 Cream tea at the Eden Project
An Ode to Cream Tea
Oh, cream tea, how I love thee.
Others may ask for a cuppa' joe and toast with jelly
but my American stomach would rather you in its belly.

It is not the tea, I confess,
that leads me to such fervors of excess,
but the scones, jam, and clotted cream,
(oh, clotted cream!)
which feature in my more decadent dreams.

And, I ask you to excuse me
and my poor excuse at poetry
while I remember the last taste of lovely cream tea.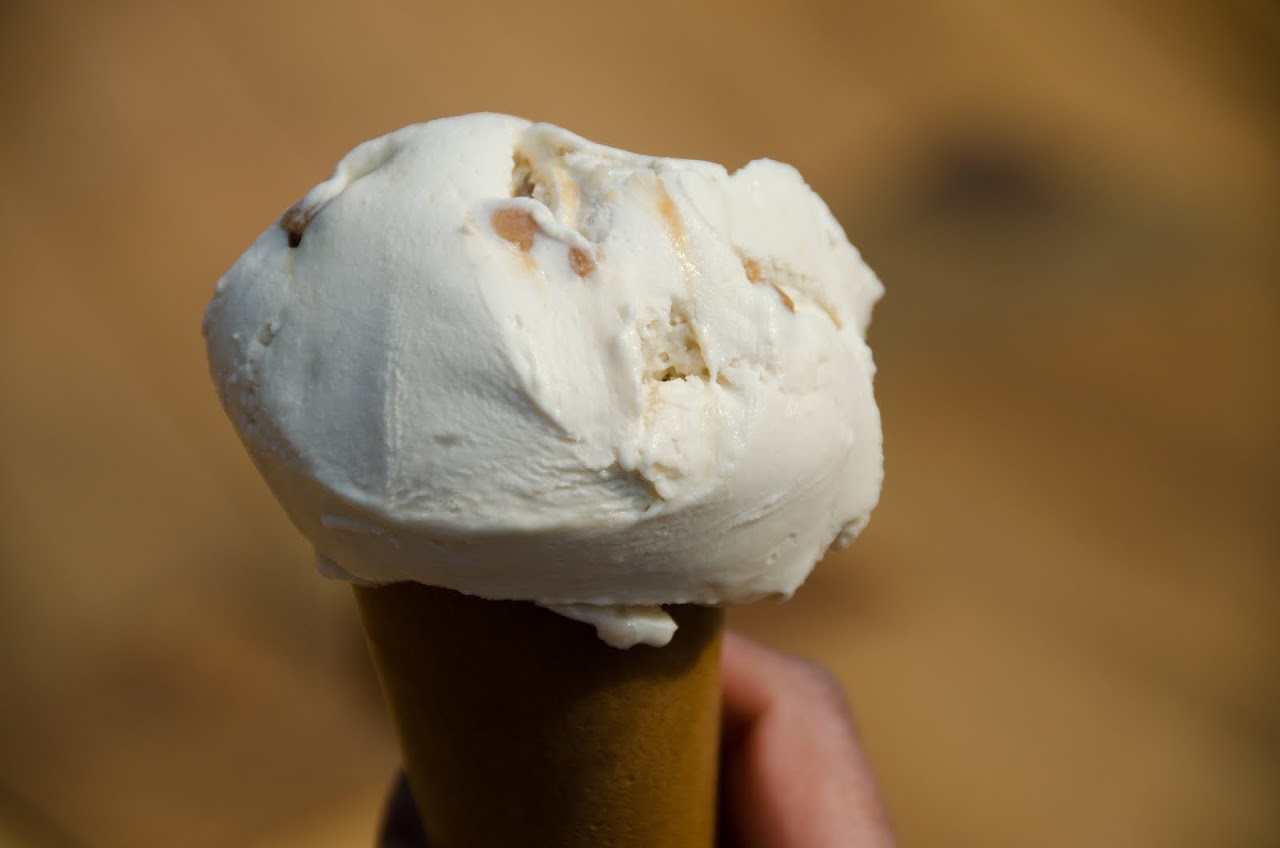 Clotted cream and honeycomb ice cream in Cornwall
Chocolate brownie with clotted cream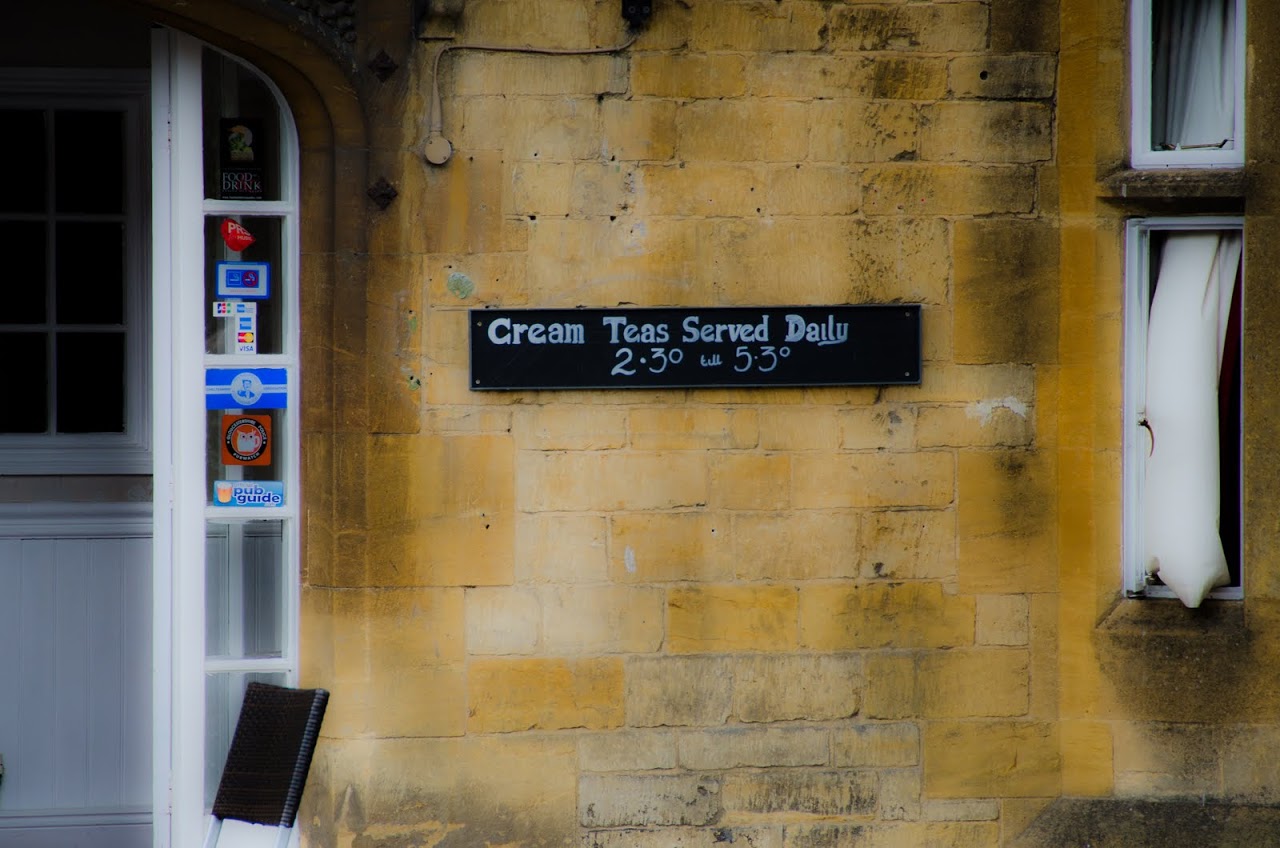 Sign in the Cotswolds for cream tea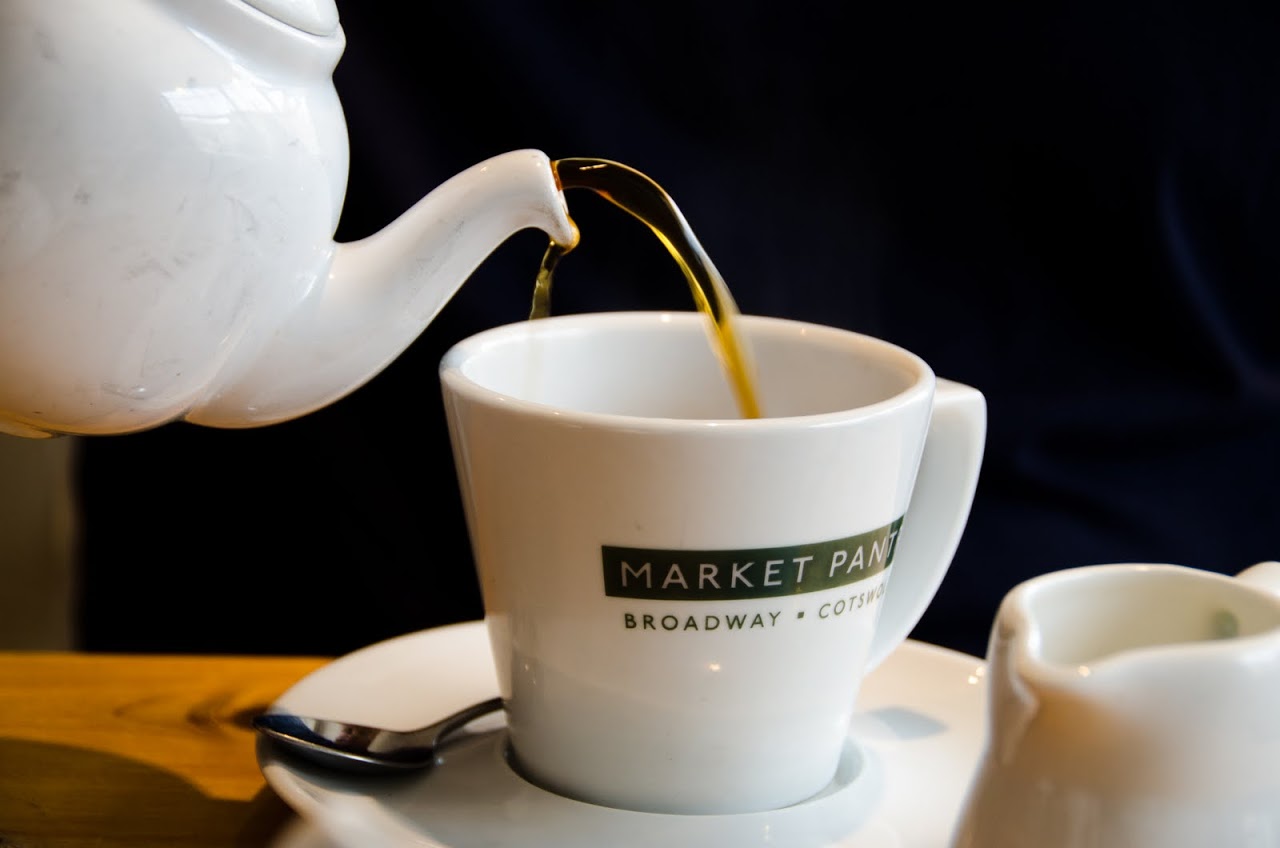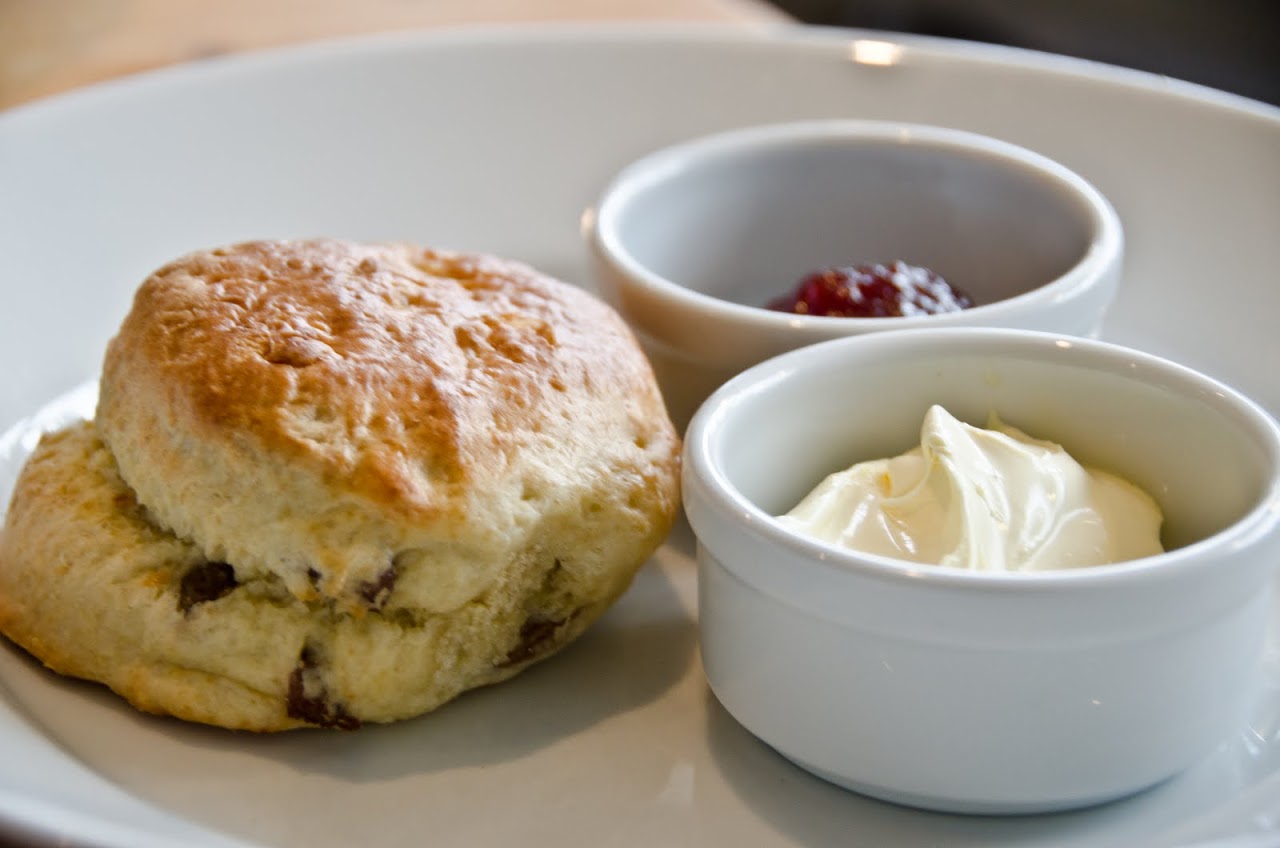 Cream tea at the Market Pantry, Broadway
Details
Cream tea is distinct from tea or high tea and, as far as we can tell, is unique to the farmlands of England.  Unlike high tea, which is served on the tiers, with sandwiches, cakes, and pastries, cream tea is exclusively tea with a scone, strawberry jam, and clotted cream.  The scone --- which resembles a Southern biscuit in shape and size but is not as buttery or moist --- may be either plain or with fruit (typically raisins).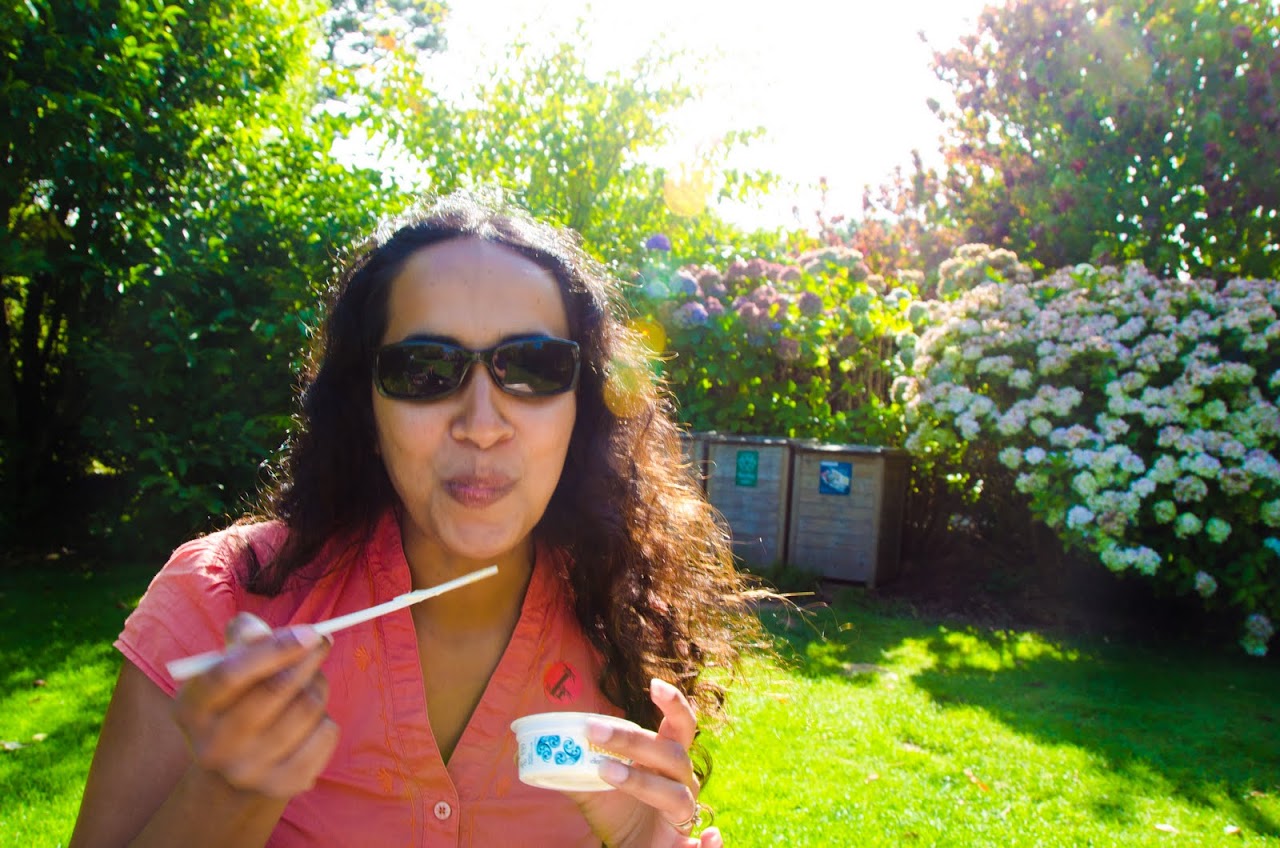 Me sneaking the last of the clotted cream from the jar
Clotted cream is found primarily in the southwest parts of England in Cornwall and Devonshire, and few places else in the world (why, I don't know.)  Clotted cream is a thick cream made by heating full cream cow's milk and letting it cool in shallow pans slowly, which leaves a thick layer of whey on the top of the cream.  It has an extremely high fat content, at about 55 to 65% fat, meaning that in the United States, we would classify it as butter.  Unsurprisingly, it is delicious --- nutty, creamy, and with a soft rich flavor --- that spread over a semi-dry scone with sweet jam, makes the perfect mid-day pick-me-up.  Our favorite clotted cream brand is Rodda's (pictured above in the blue container), though we tried many producers in Cornwall and Devon (for blog-testing purposes, I swear!) and found them all to be delicious.