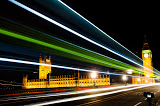 Buses streaking by Houses of Parliament
Our tripod gets about as much use as the money belt that Rick Steves so strongly recommended.  But, that is going to change.  Because I love our tripod --- it's light, small, and incredibly handy.  And . . . it allows us to take night photos like these that I'm sharing with you today.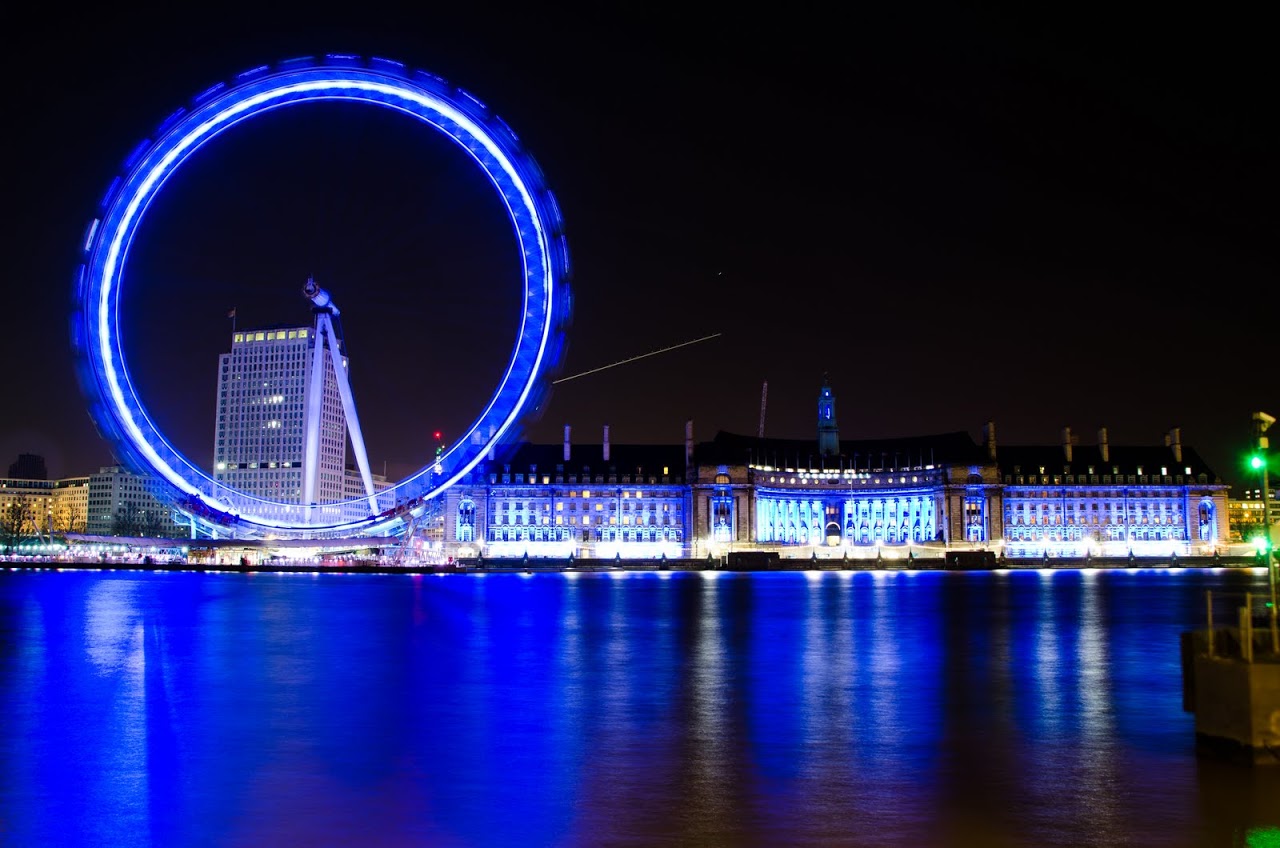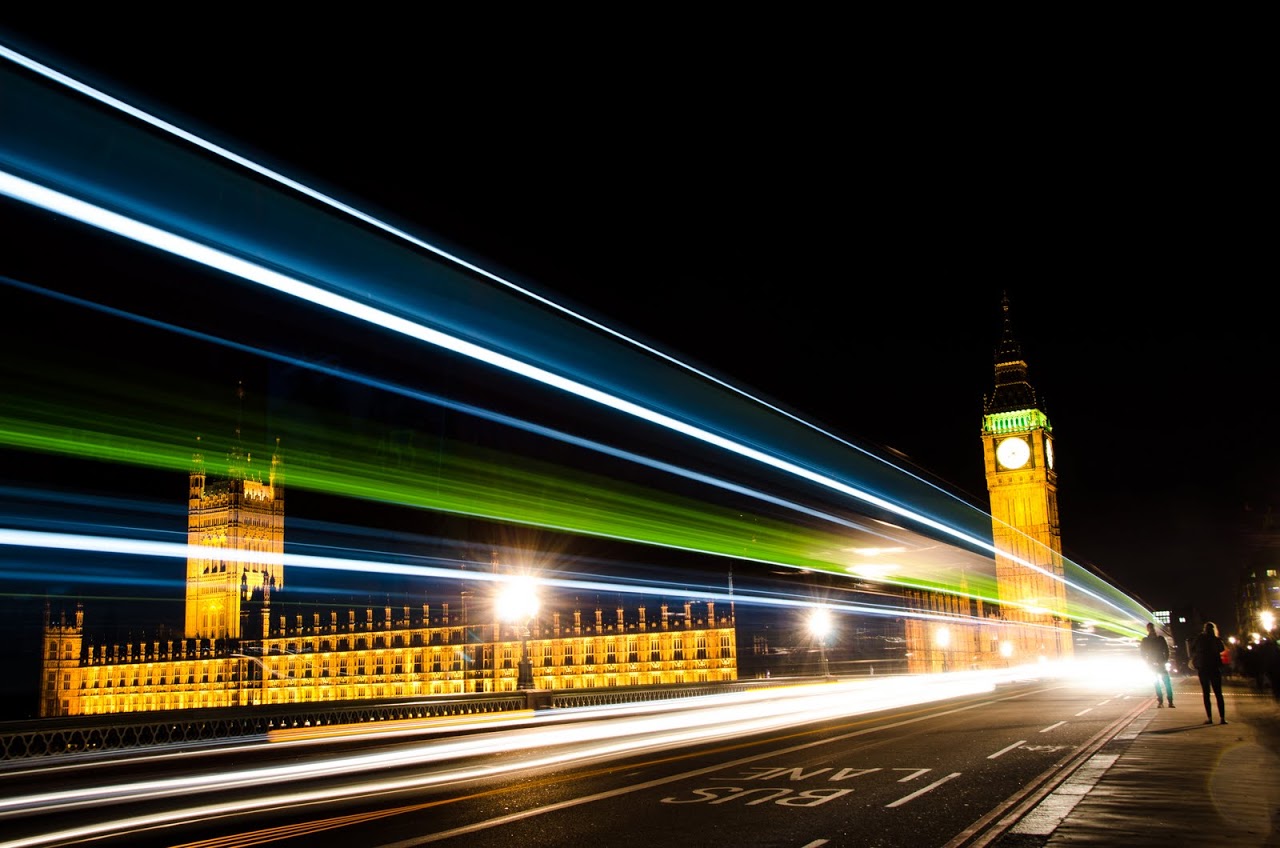 Houses of Parliament, Big Ben, and the London Eye
To be fair, we only pulled out the tripod because we took a Groupon-purchased night photography course with Adrian at OneVision Studio . Our group of twelve or so folks, armed with DSLRs and tripods, half-froze as we walked from the London Eye to the Houses of Parliament on a bitterly cold London night. The class focused on taking slow exposure shots at night, something that we've done in the past but never with the tripod and facing traffic. The class, itself, didn't help us much with technique but Adrian gave us pointers and pushed us out of our photography comfort zone, which is always a good thing. All in all, I loved the effect and can't wait to use this approach in other cities.