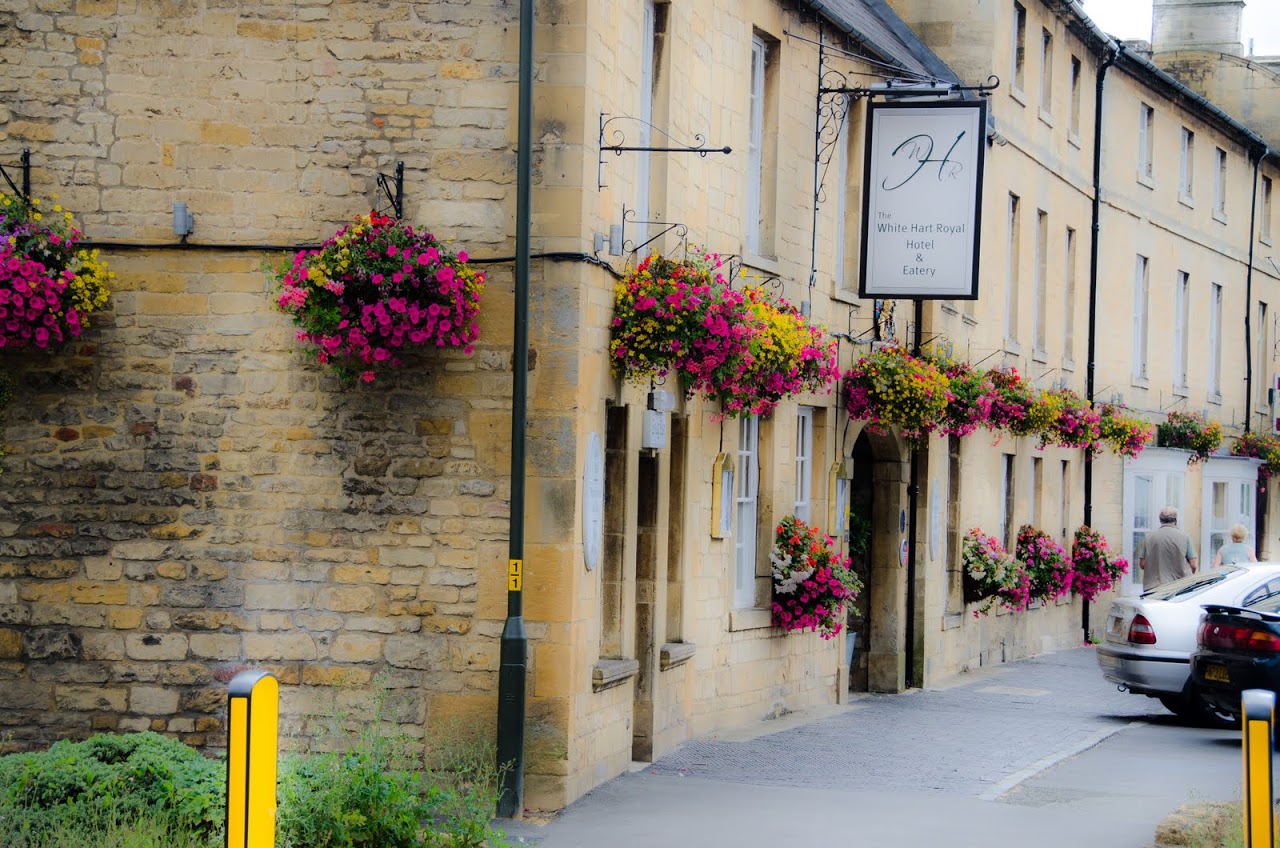 A restaurant outside of Painswick
Before landing in England, I had divided that fair nation into three distinct areas:  London, the moors, and everywhere else.  The Cotswolds definitely fell into "everywhere else" and I can safely say that I knew nothing about what to expect when we arrived in the area.  (And, yes, this is awful, and akin to a non-American classifying the United States as New York, California, and everything else, but this is what people do.  When we don't know, we simplify.)

View of Broadway
Well, the Cotswolds blew us away.  Who knew that there were these teeny-tiny golden villages set amidst green flowing lands and lakes that sprung out of disused mines?  Who knew that villages like those that Pinocchio and Cinderella lived in --- or were imagined in --- still existed, with forts, palaces, and expansive villas just beyond the reach of the charming villages?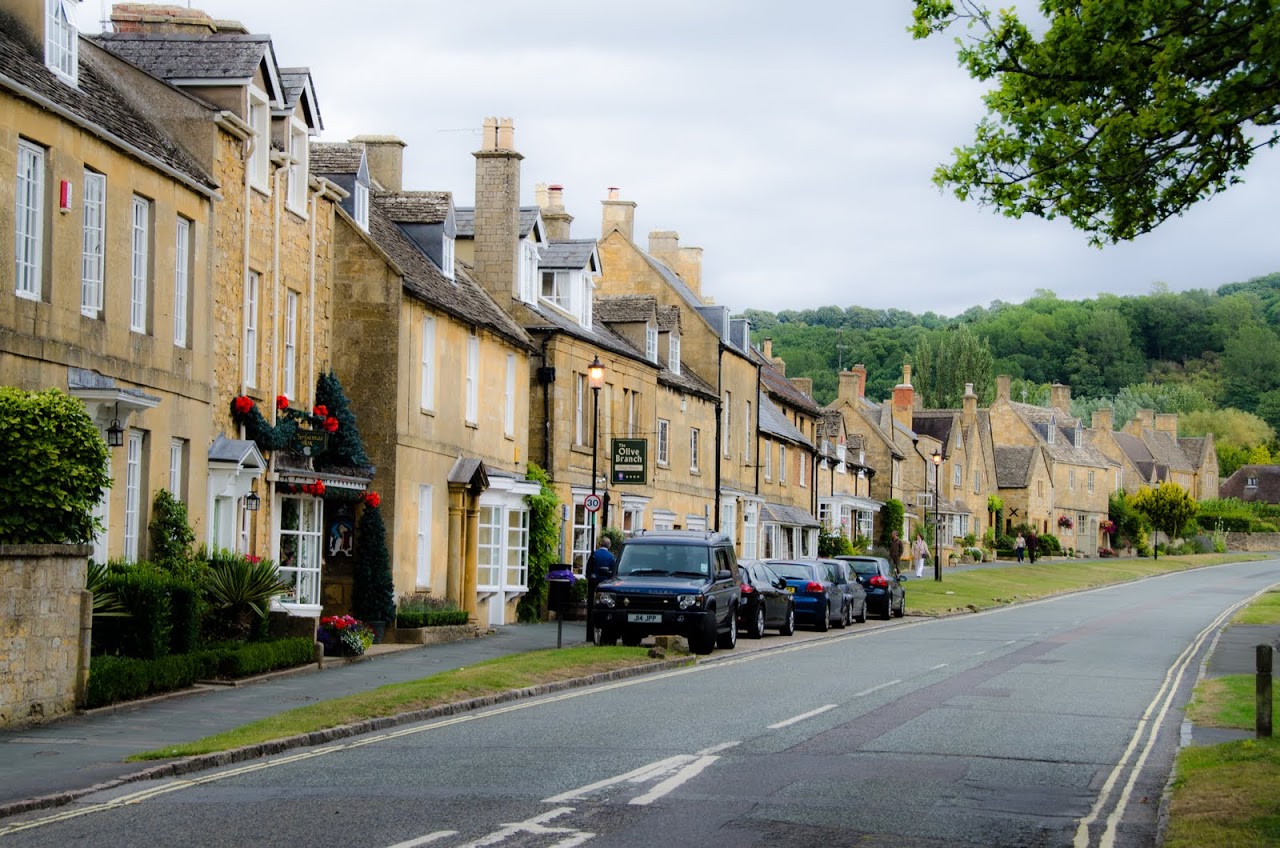 Broadway
Actually, a lot of people know.  The Cotswolds, it turns out, are one of the biggest tourist areas in England, as it is a quick two hour hop from London and jammed with picturesque villages, excellent walks, and abundant recreation areas in the short fifty miles over a range of limestone hills.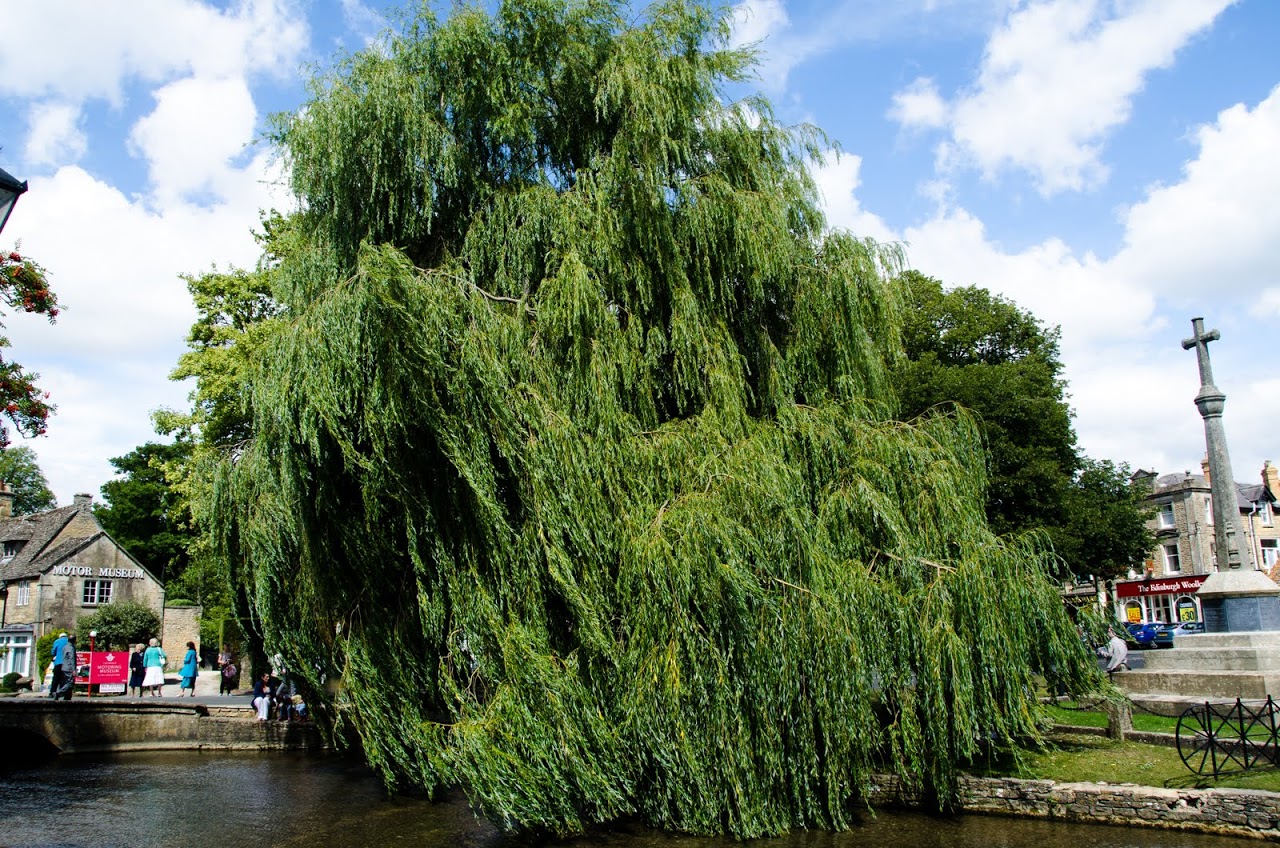 Bourton-on-the-Water
The medieval villages were built with limestone from that area, so the northern towns like Broadway and Stow-on-the-Wold are more golden hued and the southern towns like Cirencester and Kemble are more gray toned.

Bibury
On weekends, tourists pack the tiny towns, standing shoulder to shoulder to take pictures of the famous village scenes.  Weekenders drive in from bustling London, tour groups hop from town to town, and the restaurants stick out Japanese menus along with the English ones.
During the week, the place is different.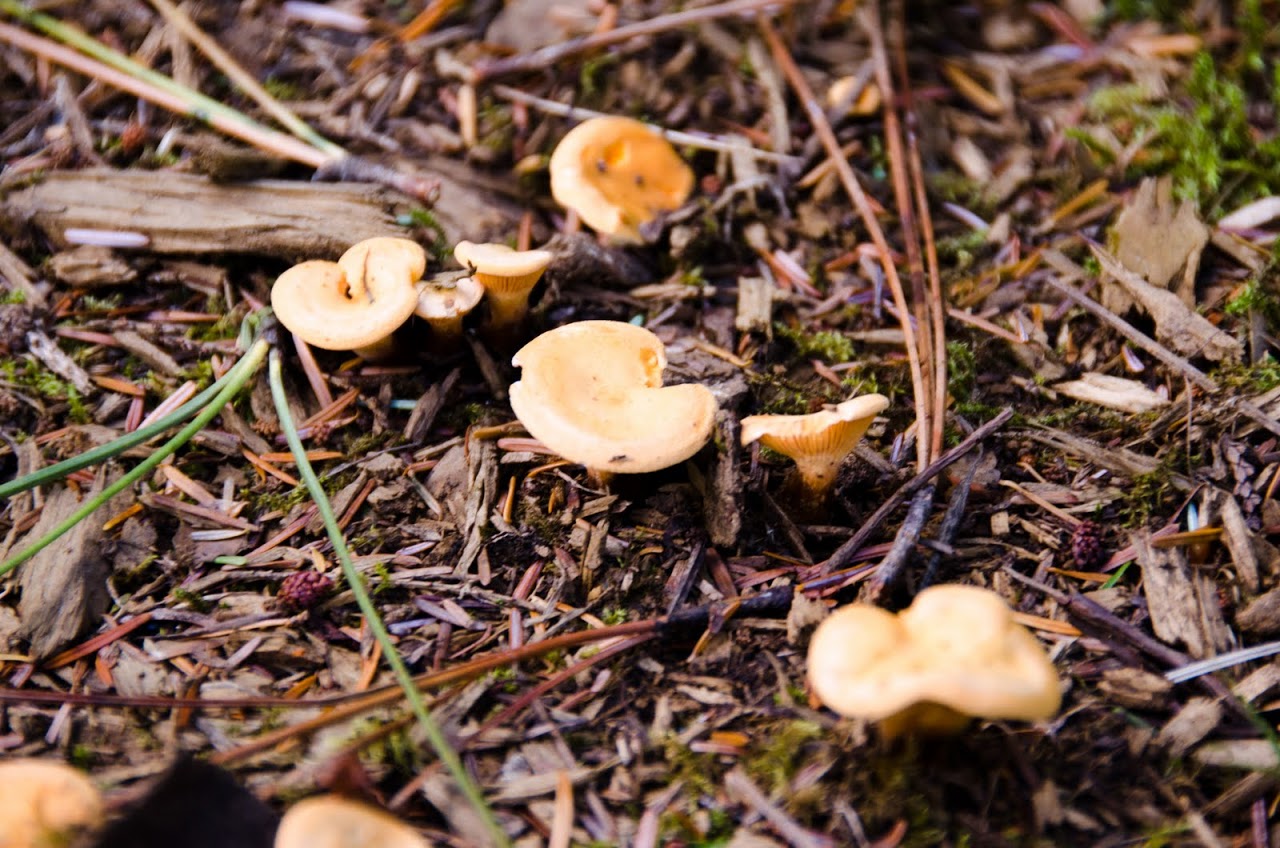 Mushrooms in Westonbirt Arboretum
Quiet.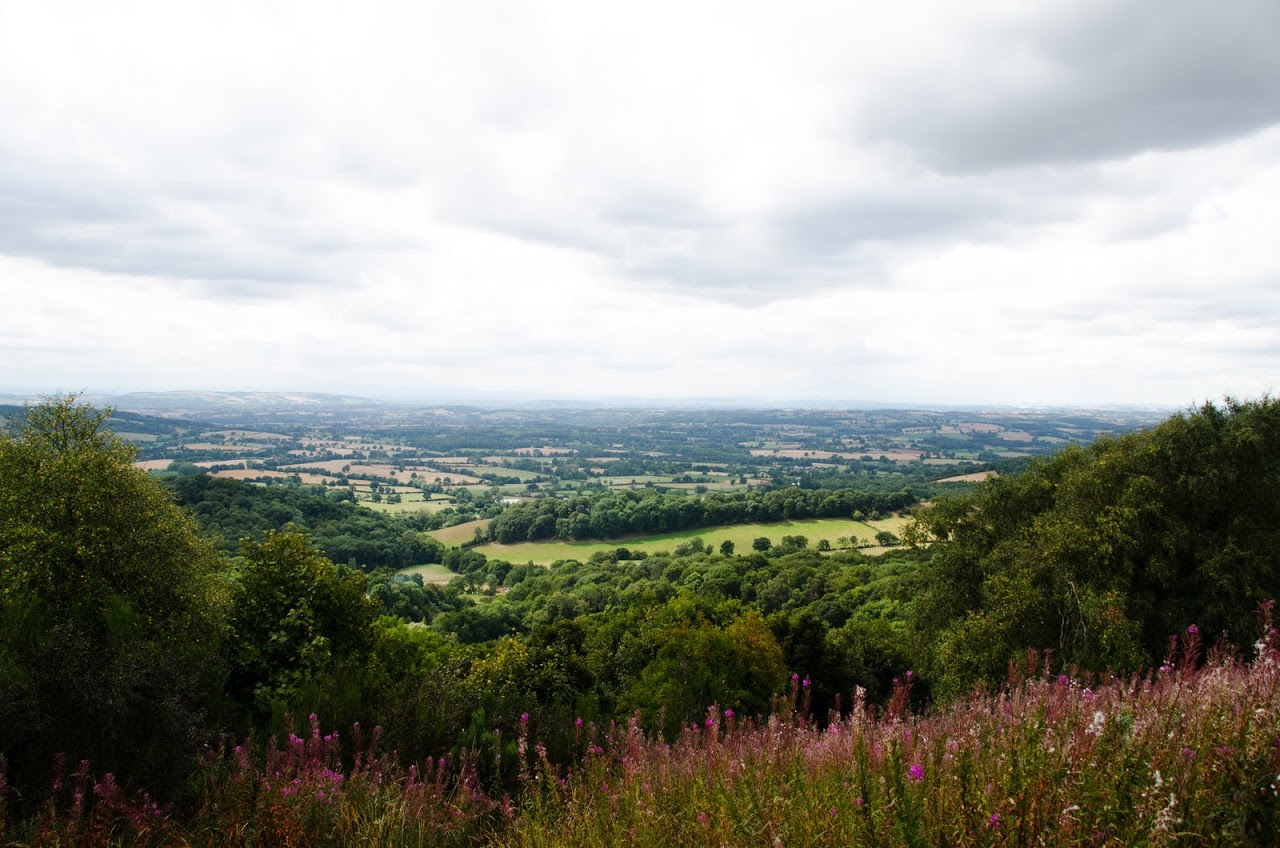 View from Malvern Hills
Calm.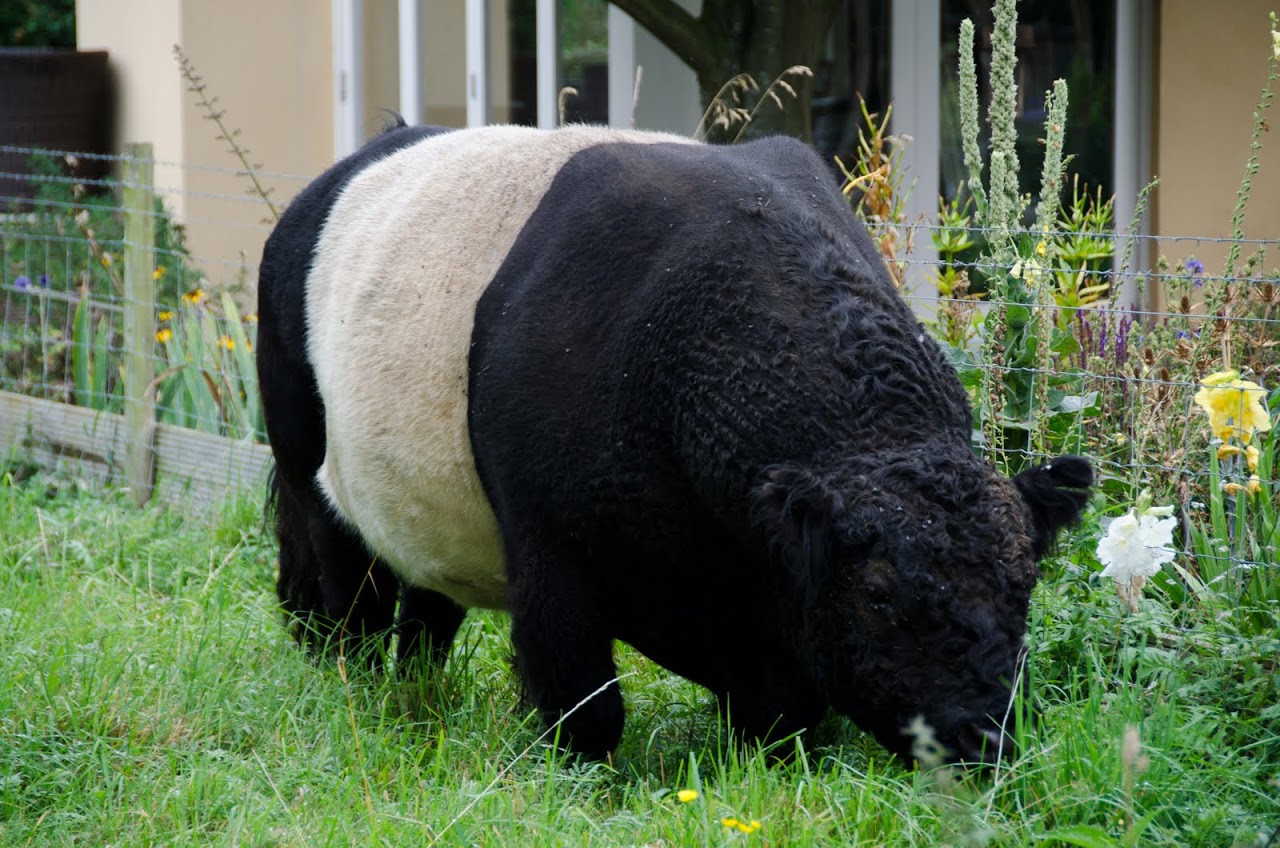 Cow (buffalo? some sort of abnormal bovine entity?) in Cotswolds
Rural.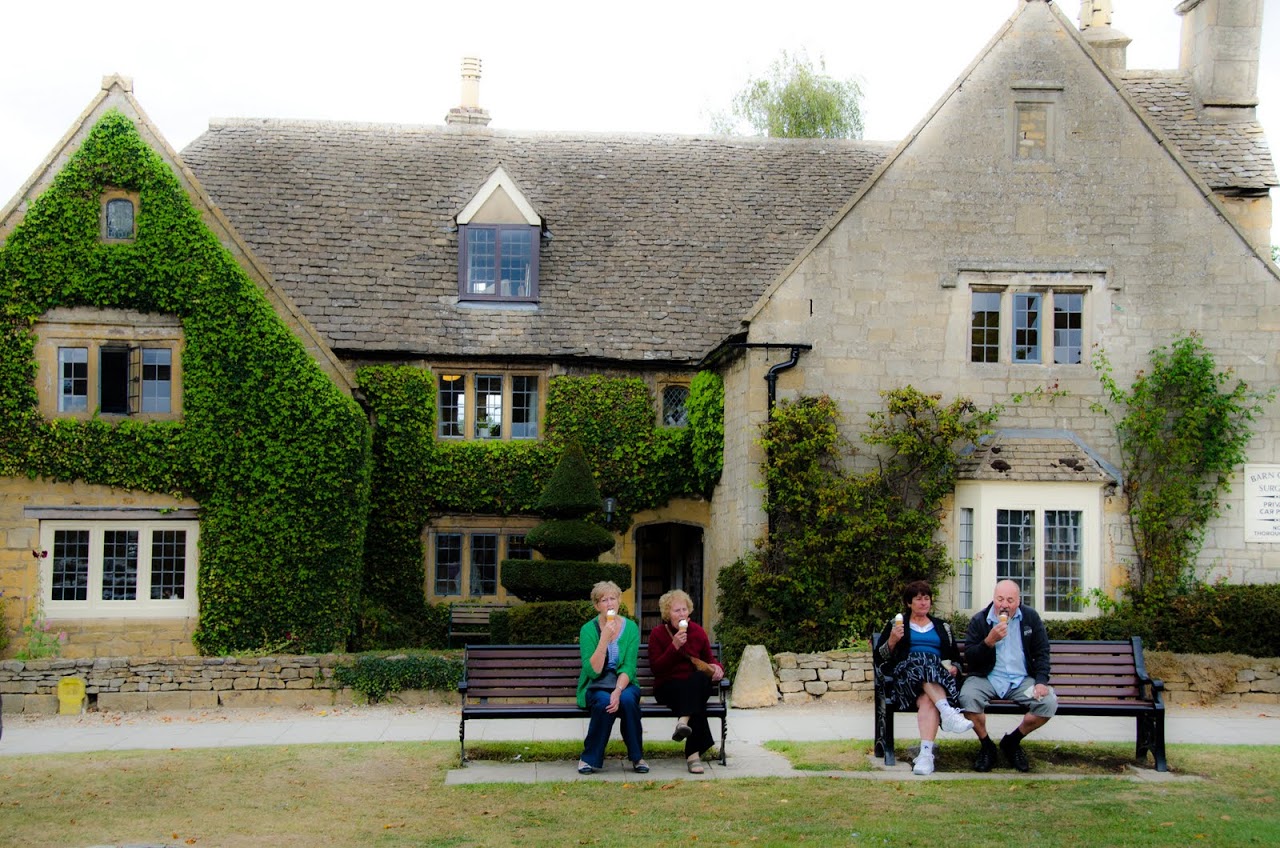 Eating ice cream outside of a house in Broadway
Perfect.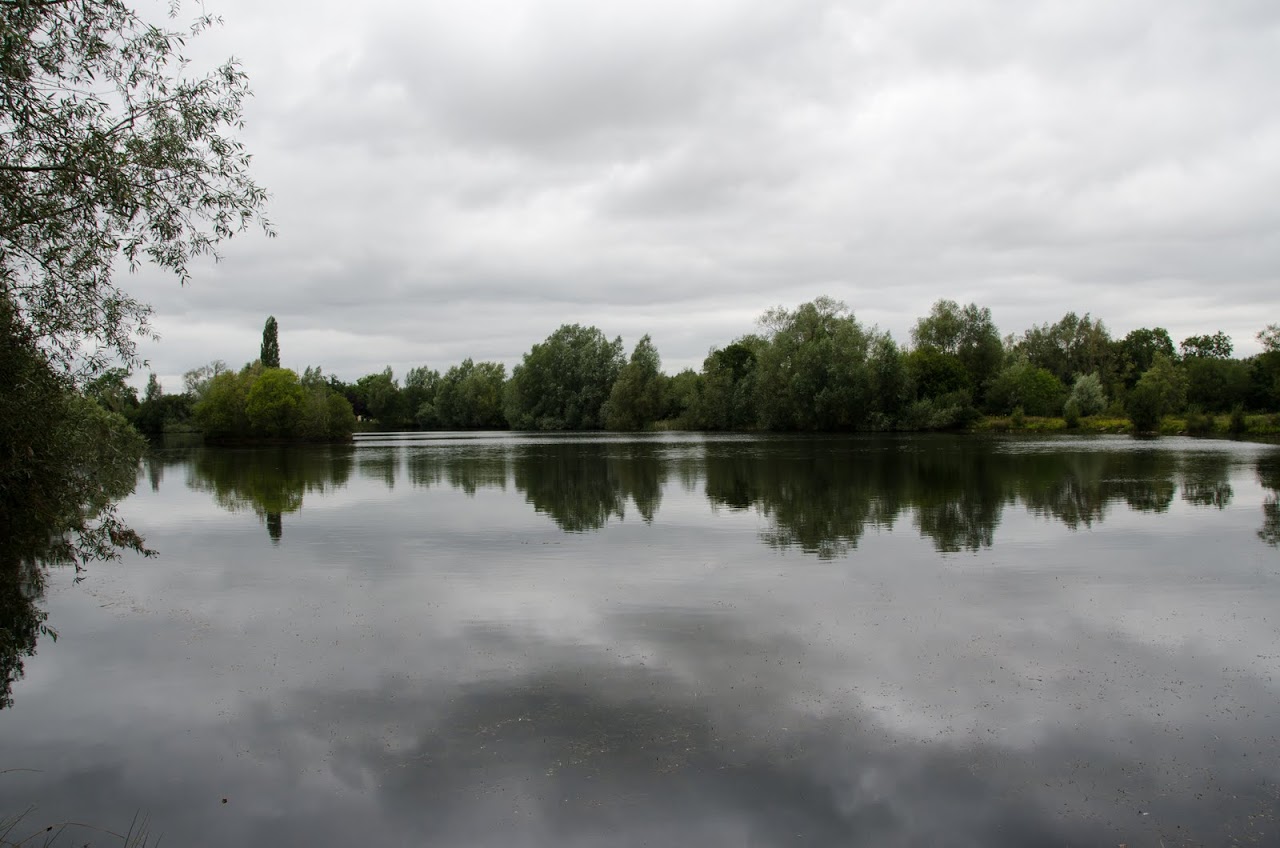 View of the Cotswolds Water Park
There were mornings brushing our teeth next to the horses munching on hay near our window, and the smell of horse manure to greet us as we walked out of our door.  There were days spent in the Cotswolds Water Park, a series of huge lakes that naturally formed in old china clay pits, where we paused to search for herons and nesting birds.  And, on other days, we roamed through the villages, watching the golden bricks change from bright yellow to tan to dusky brown in the changing light.  There were evenings in Cirencester, the closest village to where we stayed, chilling at the local pub, and watching the streets empty of people as the sun set.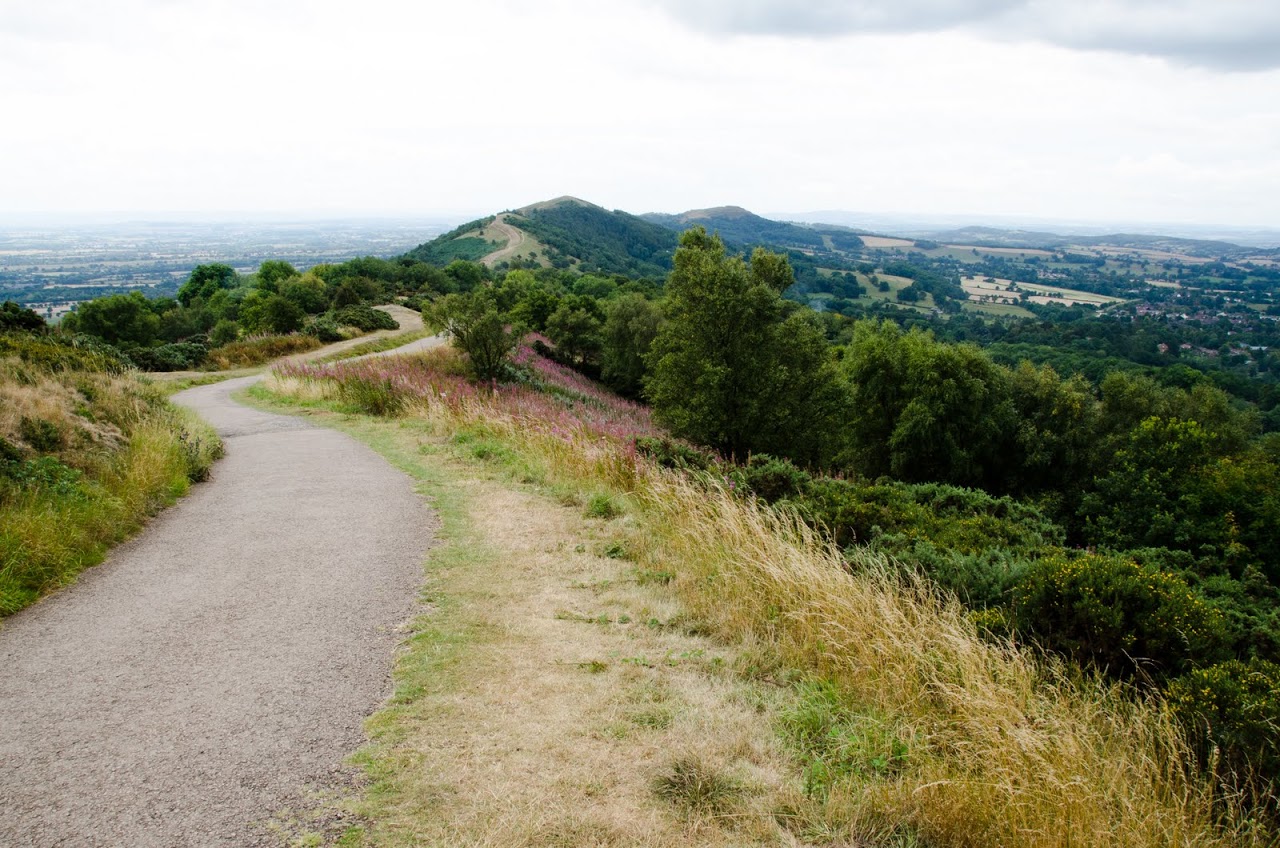 Malvern Hills
A reader asked us how much time we would suggest spending in the Cotswolds.  You could spend a day and see the highlights:  Broadway (our favorite), Stow-on-the-Wold, Bibury, Bourton on the Water (laughingly called the Venice of the Cotswolds --- believe me, it's pretty but nothing like Venice), and Painswick.  In a long weekend, you could add on walks through the Cotswolds Water Park, the Great Malvern mountains, and the beautiful (and very pet-friendly) Westonbirt Arboretum.  Or, make it a week, and tack on some of the gorgeous gardens, such as the Painswick Rococo Garden, and drive just north of the Cotswolds into Stratford upon Avon and Shakespeare Country or south into Bath and Bristol.

View of Broadway
Or, you might be like us and spend two weeks in the Cotswolds and feel like it is not enough time to soak in the fresh air, listen to the birds, and wander the walks in villages where time stands still.

Details

Frequent tour buses from London take daytrips into the Cotswolds or tack on an extra day for Bath .  The roads are generally quite empty in the Cotswolds, even during high season, but parking can be a bit of a nightmare in the small towns.  If you are driving, bring plenty of change to pay the meters and expect that you might have to drive around a little while to find a spot.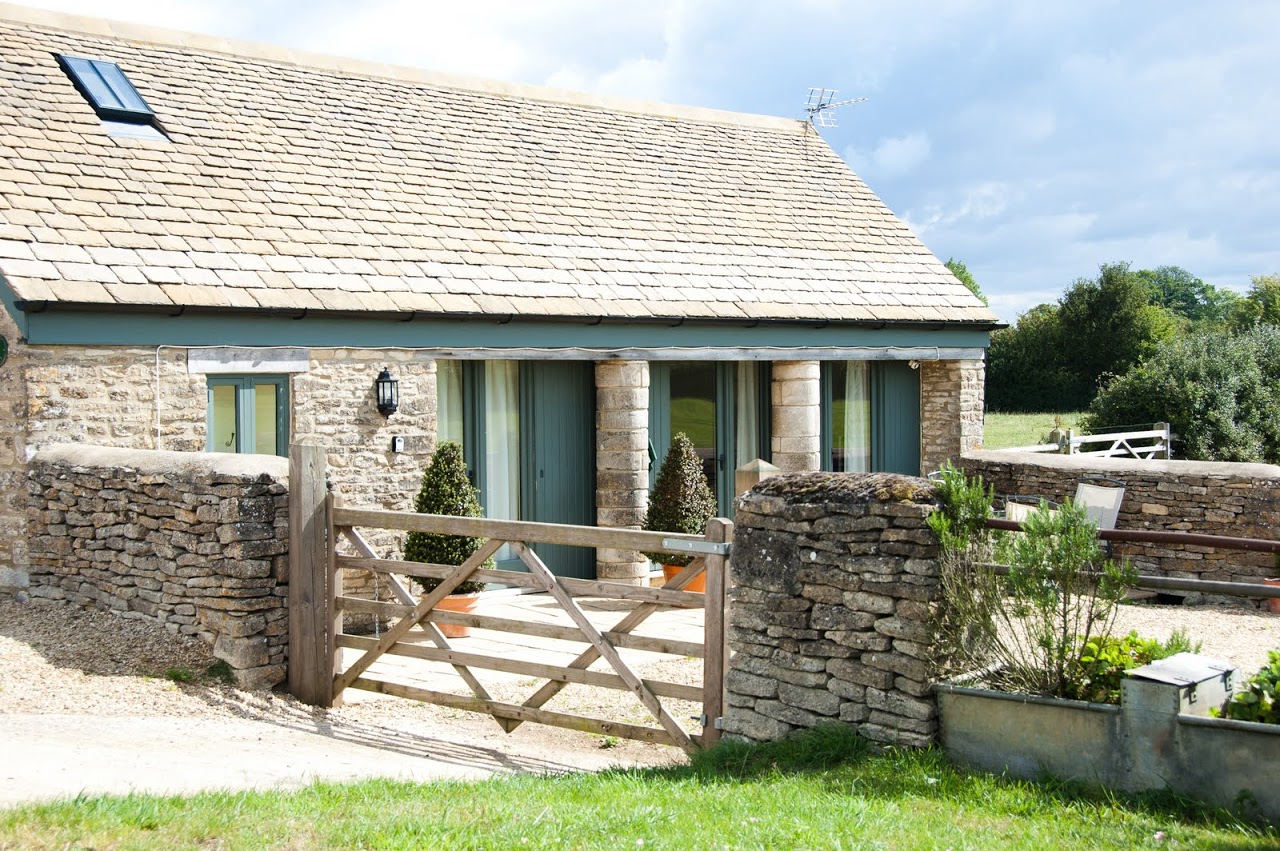 Little Stalls, Kemble
We stayed at Little Stalls in Kemble , a lovely tiny one-bedroom place with a small yard on the Kemble Manors Horse Farm.  There was a nice walk directly outside the house through wheat fields into a neighboring village and the house was well-maintained.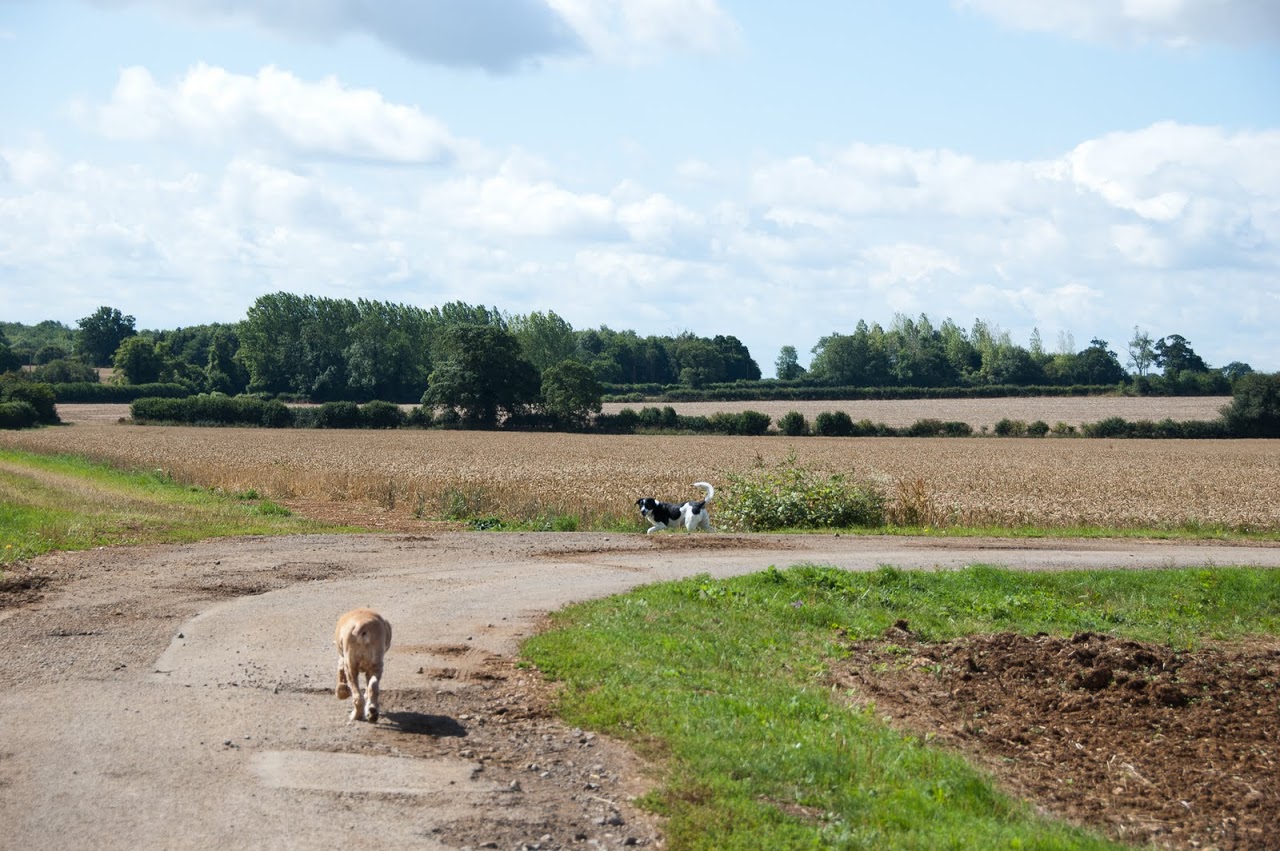 Walk near the Little Stalls house
Unfortunately, T-Mobile does not reach the house --- though it did reach a few yards outside the house --- so we did not have Internet or cell phone access, which became quite a hassle.  The house is a short 10 minute drive into Cirencester, which had two good grocery stores (a more-upscale Waitrose and a basic Tesco), a variety of restaurants, and a few pubs with Internet.  Everything closed EARLY in this area and we often found it difficult to find a restaurant open for dinner though everywhere would be open for lunch.  If you don't mind limited cell access, this is an excellent reasonably priced option for a couple with dogs and/or a small child.